my names anthony i bought this car back on 2009 for a $1000 in new york. Drove her down to Florida where mine and my new baby girls journey began.
Here she is when I first got here...
fully mint. interior was spotless had 141k on her. stock everything. got her from a mechanic it was his dads car 1 owner

beautiful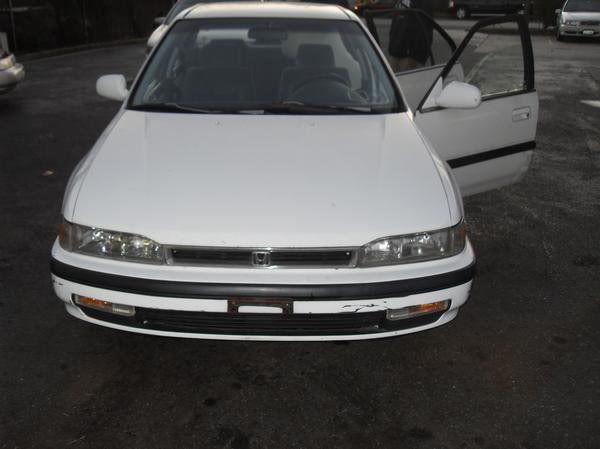 for not matching HUBCAPS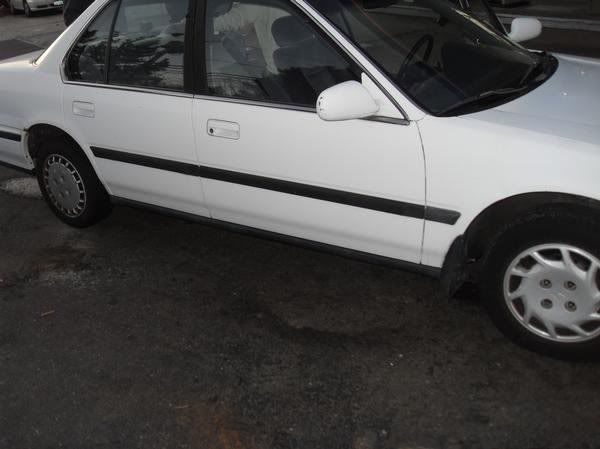 her heart specs
stock f22a
stock tranny 5spd

dc sport headers
not put on yet
2.5inch piping from down pipe to a dynomax muffler
new
new standard altenator
new battery red top duralast
new spark plugs bosch platinums
ngk spark plugs
purple painted valve cover
EXTERIOR
everything stock
tinted the upper part of the tail lights
blacked out hood
blacked out trunk
blacked out side mirrors
90 cb7 coupe front lip
held down with zip ties lol
custom black mesh grille diy
some stickers to add a few more horses lol jk
removing soon
INTERIOR
all stock
new wink mirror
navy blue
missing the material on the front doors due to heat
crown royal bag shift boot
soon to be put in
SUSPENSION
all stock
lowered on
cut
i know
cut
i was young and uneducated
her shoes
riding on steelies

dunlop tires in the front \
1 toyo }all sizes 195/50/14
1 michellen /
AUDIO
sony xplod head unit
sony xplod 6x9 back dash
sony xplod 6 1/2 doors
soon to be in
kenwood 6's
alpine 10"
kenwood 10"
kenwood 1000watt amp
if it can be brought back to life
have to start making sealed box for them soon lol
FUTURE PLANS(in no order)
upgrading as far as my pockets will take me slowly but surely!
h22 vtec swap
new tranny
havent done research on that yet so idk which one
black out interior
prelude buckets(ones without the head rest)
3rd gen lude steering wheel
new cd5 rims +
properly do the suspension
tint windows
repaint frost white
engine bay repaint diff color
and much much more...
MORE PICS AND UPDATES TO COME KEEP POSTED!!!