NEW PICS ON PAGE NINETEEN.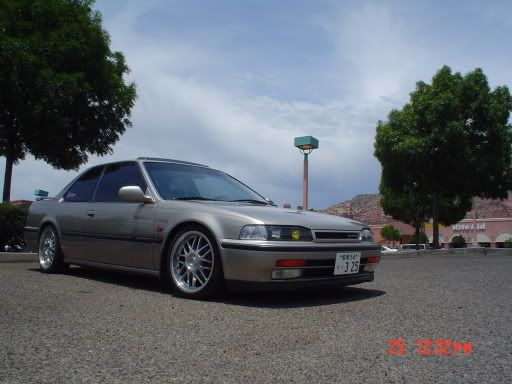 ok guys here are some pics of my baby, i still have a lot of things i want to do to her but money is always the issue isnt it, anyways heres the list.
DRIVETRAIN
1.jdm h22a
2.5 speed tranny
3.short ram intake
4.greddy 2 piece 4-2-1 header
5.2 1/4 custom exhaust
6.nx nitrous system 100 shot wet system
7.aem tru time cam gears
8.unorthodox lightened crank pulley
9.all accessories are on and working.p/stg a/c abs cruise control.
10.act sshd clutch kit
11.skunk2 68mm throttle body
12.mugen reservoir covers
13.type-s pistons (not installed yet)
14.jdm p72 ecu soon to be tuned with neptune.
SUSPENSION
1.neuspeed race springs
2.tokico blues struts
3.front,rear strut tower bars
4.a set of racing hart c2's 17's
5.a set of jdm g square's 17's(SOLD)
7. a set of jdm sprint-hart cp's 15 inch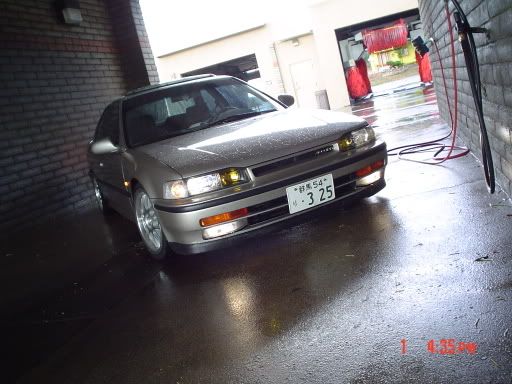 AUDIO
1.kenwood excelon kdc-x589
2.front kenwood excelon 5 1/4's
3.rear sony xplod 6x9's three way
4.black widow x/5 alarm with lcd pager two way transmitter and keyless entry.
EXTERIOR MODS
oem flushmount spoiler,not installed up for sale.
s2000 antennae
4 door trunk lid swap
oem spoiler with led
jdm 2 piece headlights and jdm corners.
jdm foglights
jdm sidemarkers
jdm license plates
red and clear tails
oem sunroof visor
jdm g-square grill
keyless front door handles from 4 door.
INTERIOR mods
jdm foglight switch
jdm ek type-r shift knob
aftermarket pedals
jdm maplights
jdm air spencer
jdm dc2 clock
jdm personal box non smoker ashtray.
jdm 270mm broadway mirror
jdm itr shift bag
oem floor mats
FUTURE PLANS
repaint seattle silver
maybe redo interior in black or grey
more jdm parts and lots of performance parts for h22