i picked up a 1991 4 door ex-r yesterday and got to take anything i want off my coupe, and my brother is going to flip my coupe. so here it is, i will add more pictures of it soon.
interior:
black leather heathed seats front and read from another accord
penasonic deck with 220w speakers
Black leather oem door pannels.
exterior:
acura legend lip
8000k hids
new fenders and hood and bumper from 93
trunk swap from 93 sedan
suspension:
skunk2 2.5" lowering springs
kyb struts
engine:
f22a4 ( kinda confused me because it is a ex-r )
5speed tranny
cold air intake
4-2-1 header
rims:
15" black american racing rims
205/55/r15 tires
future plans:
do a complete body job and paint gloss black
boost next summer
disk break swap in the rear.
heres the first picture with my brothers boosted 98 civic in the back lol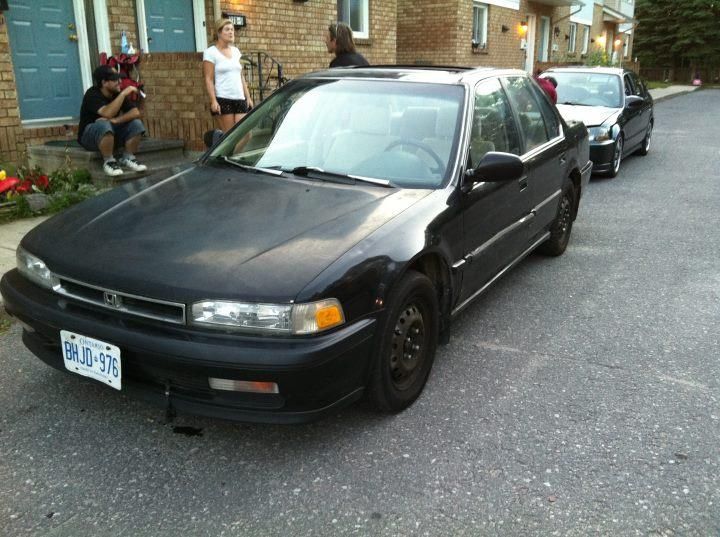 how she sits as of now.