My 1990 DX Coupe



CURRENT: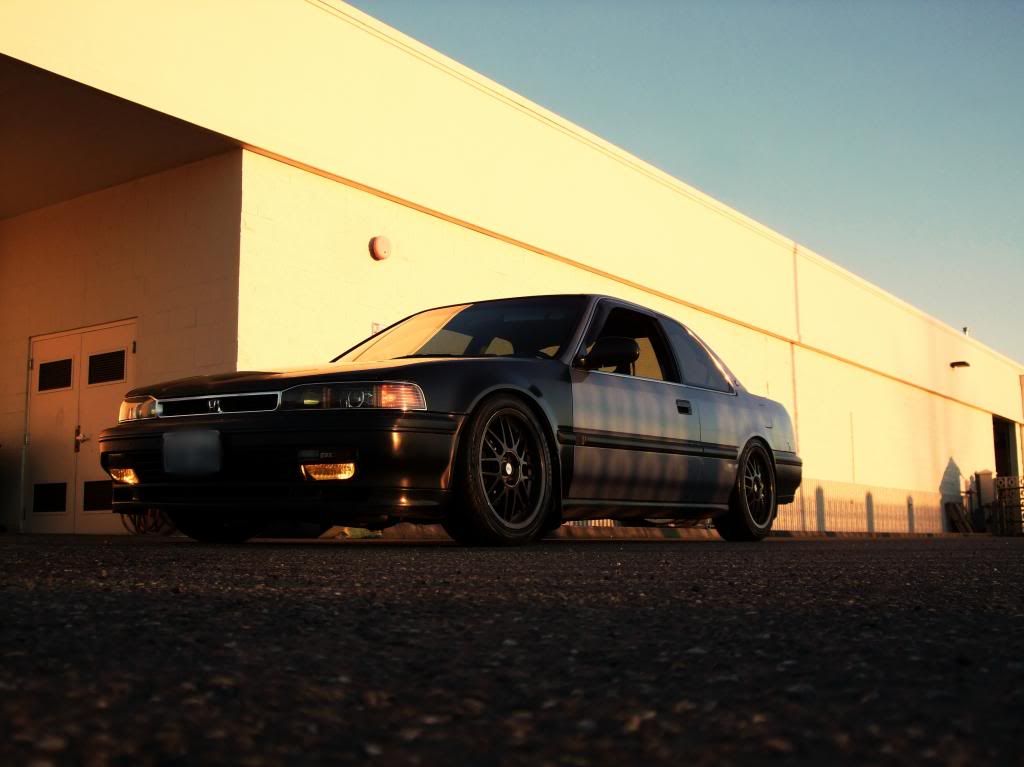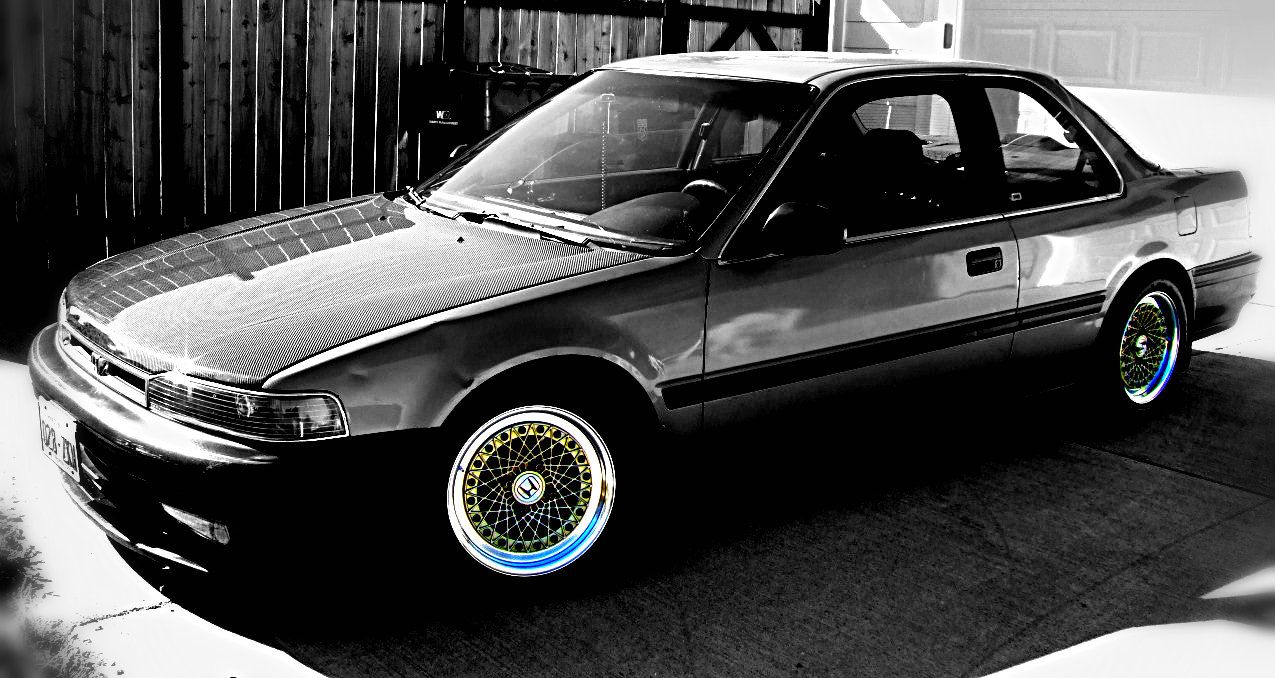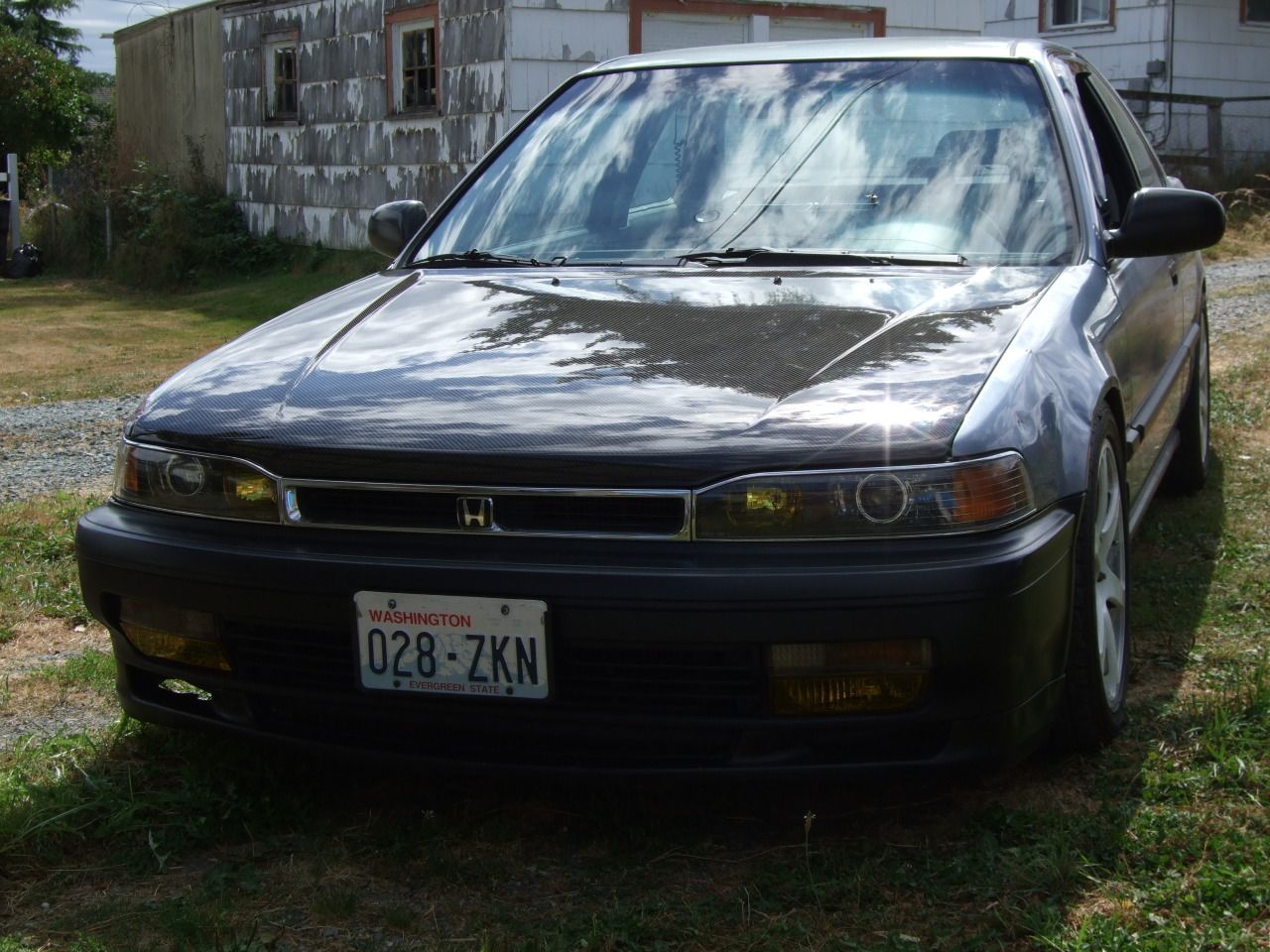 EXTERIOR:
- 90-91 JDM Headlights, Retrofit w/Morimoto-Mini D2S Projectors running 4.3k Phillips 85122+ D2S HID bulbs
- 90-91 JDM Grille
- VIS OEM Style Carbon Fiber Hood
- CD5 Hood Bra with CB7 Fender Aprons
- Resurfaced, Polished and Tinted OEM Bumper Signals
- OEM 90-91 USDM Fog-Lights w/Yellow Caps
- 94-95 Legend Coupe Type2 RS Lip
- HOA Quarter Panel Badges
- SunTek 20% Window Tint all around
- eBay generic Window Visors
- Thule Roof Rack w/Big-Mouth Bike Attachment
- Original OEM B-49M Laurel Blue Metallic
- Paint Fade by Mother Nature
- Custom Dents and Dings from random assholes in parking lots

ENGINE / EXHAUST:
Original Motor & Trans
- F22A1 w/320,xxx+ miles and counting...
- H2A5 Trans
- AEM TRU-Power Pulleys
- AEM Cold-Air Intake w/K&N cone filter
- DC Sports Header
- Generic Down-Pipe
- 14" Resonator/Test-Pipe
- Full Magnaflow 2.25in Cat-Back Exhaust
WHEELS / SUSPENSION:
- 17x7 RacingHart Evolution C2 wrapped in Kumho Ecsta AST High-Performance All-Season 215/45R17
- 15x6 Epsilon Southern Ways 3-Piece Mesh (13" Faces with 16" stepped-lips) wrapped in Cooper Cobra 195/50R15
- 15mm extended wheel studs
- 15mm wheel spacers (for Epsilons)
- Megan Racing EZ-Street Full Coilover System
- Neuspeed Front Upper Strut Brace
- No-Name Rear Upper Strut Brace
- Full Energy Suspension Bushing Kit
- ES Front Motor Mount Insert
- PROGRESS 22mm Rear Sway-Bar
BRAKES:
- Brembo Blanks with Hawk Performance Pads in the Front
- New Front & Rear Wheel Bearings
- EX Rear Disc Brake Conversion
INTERIOR:
- OEM Blue Armrest
- Garmin Nuvi GPS
- BB6 Cluster Swap (Manual)
- 3-Point Trust Racing Harness
- Blue Cloth DA Integra Headrests
- White Teggy Clock
- Custom Bowling Pin Shift Knob (Crafted by dbales)
- Rear Seat Removed...
FUTURE PLANS:
- Re-spray with OEM B-49M
- Megan Racing Rear Upper Strut Tower Brace
- CF Trunk (

Do Want So Bad!

)
-

BOOST!!!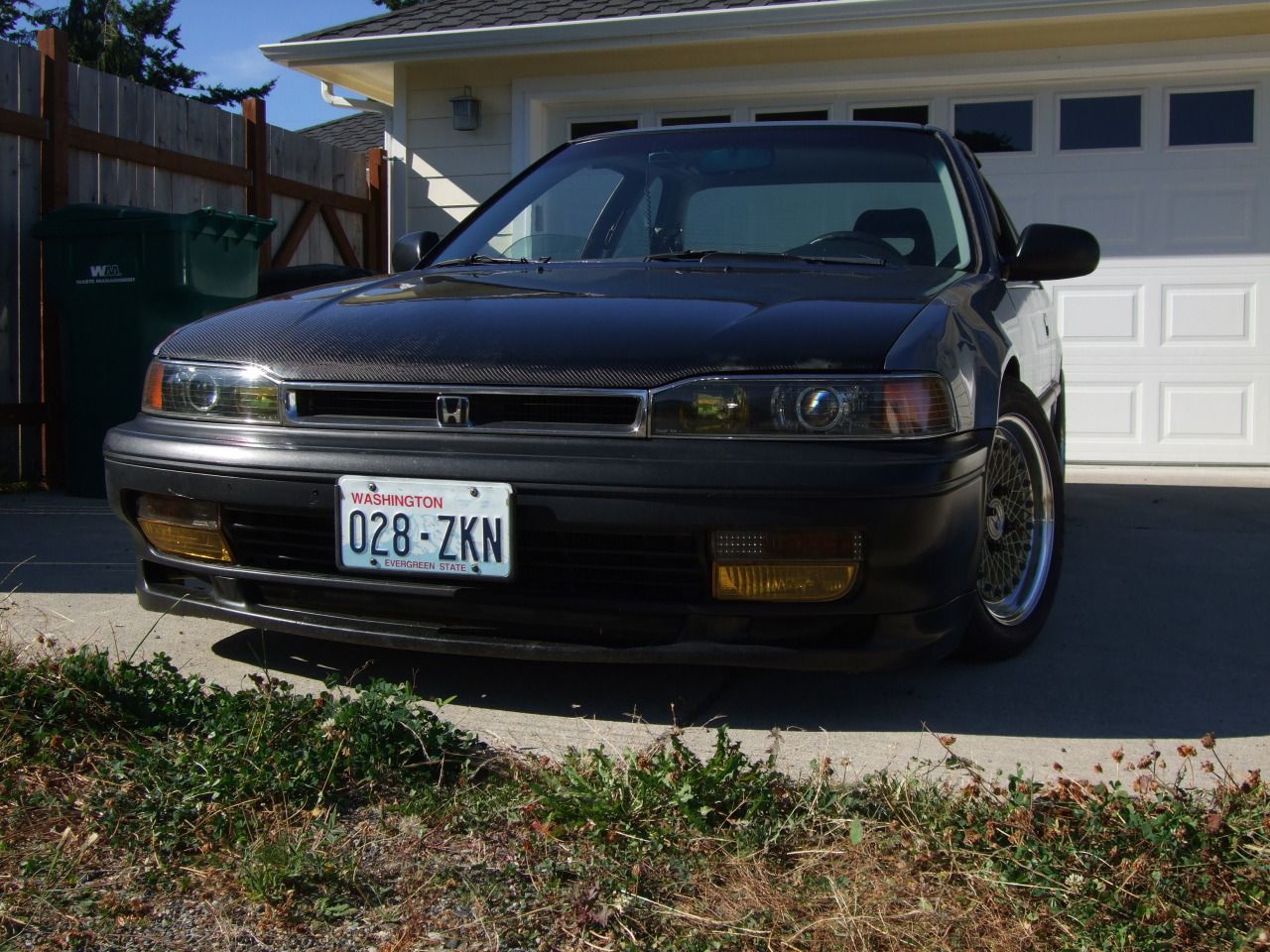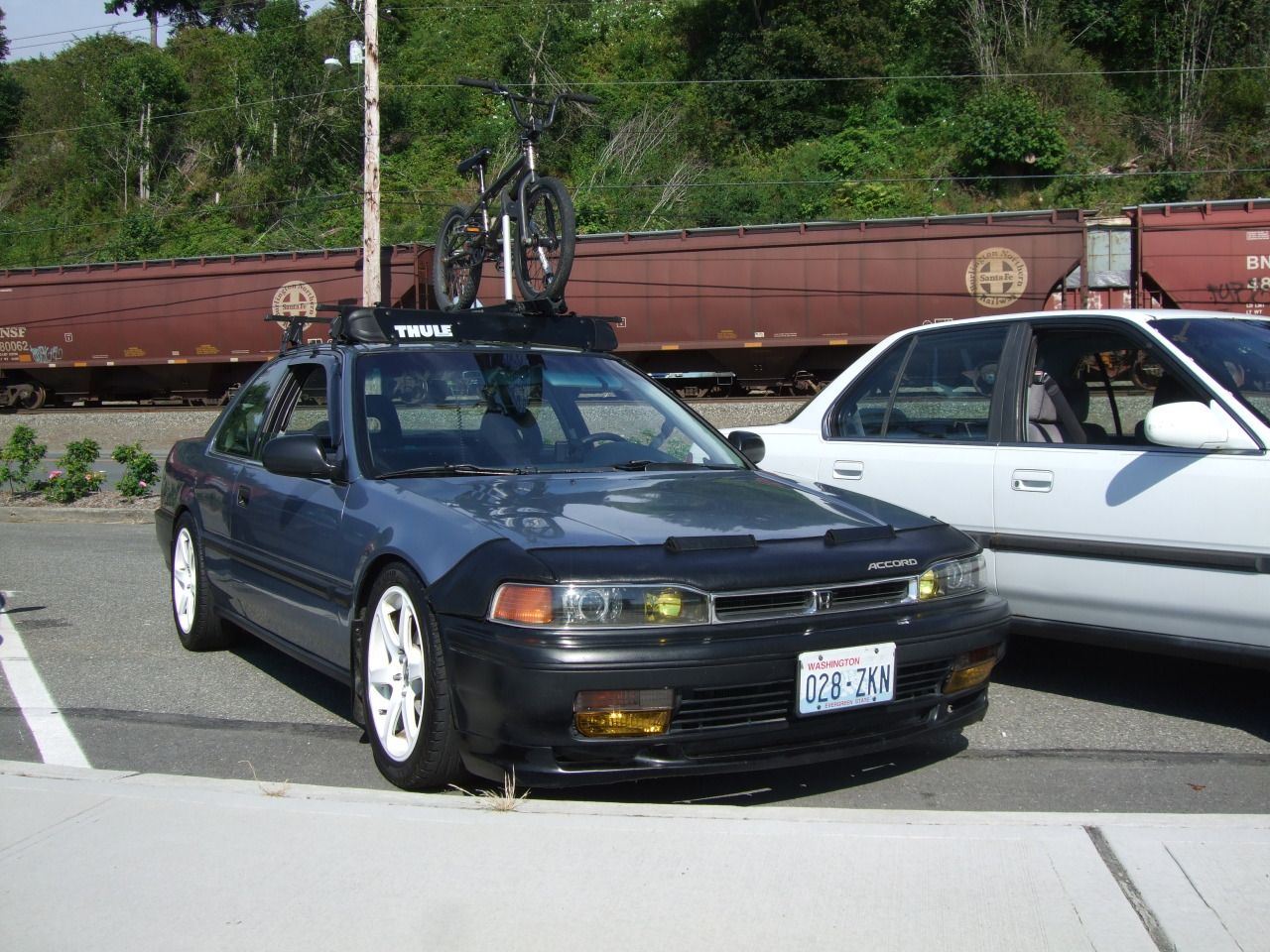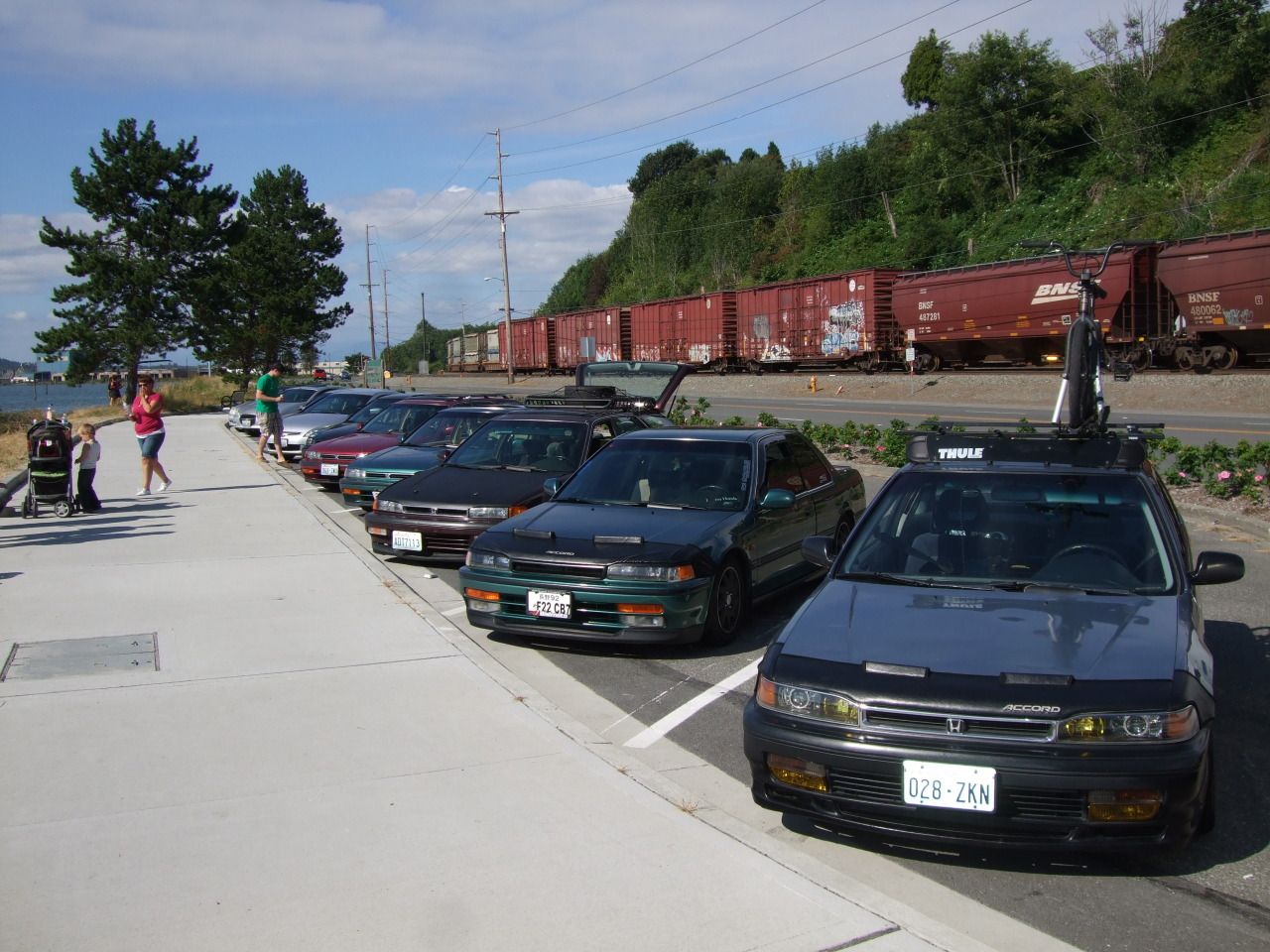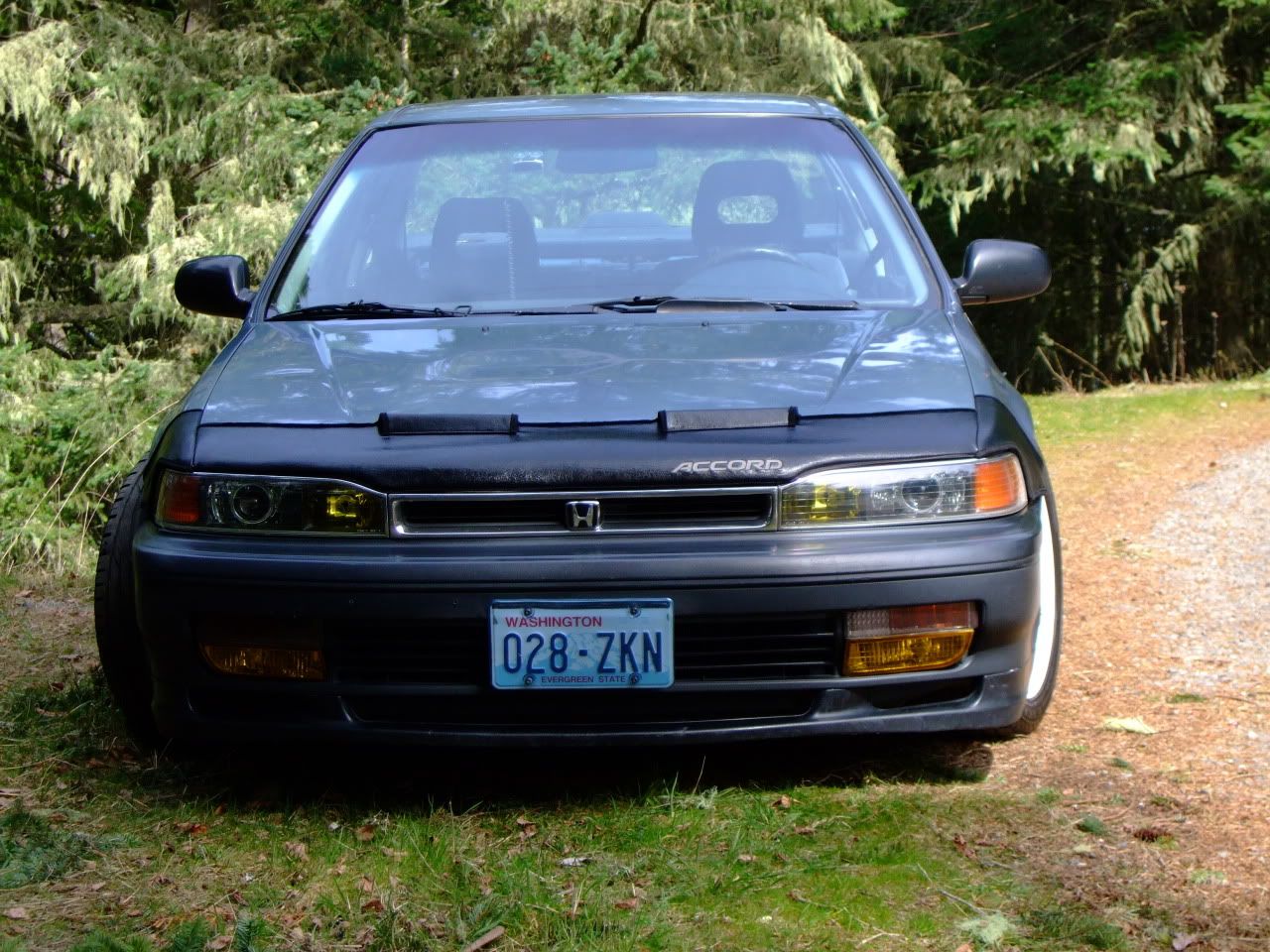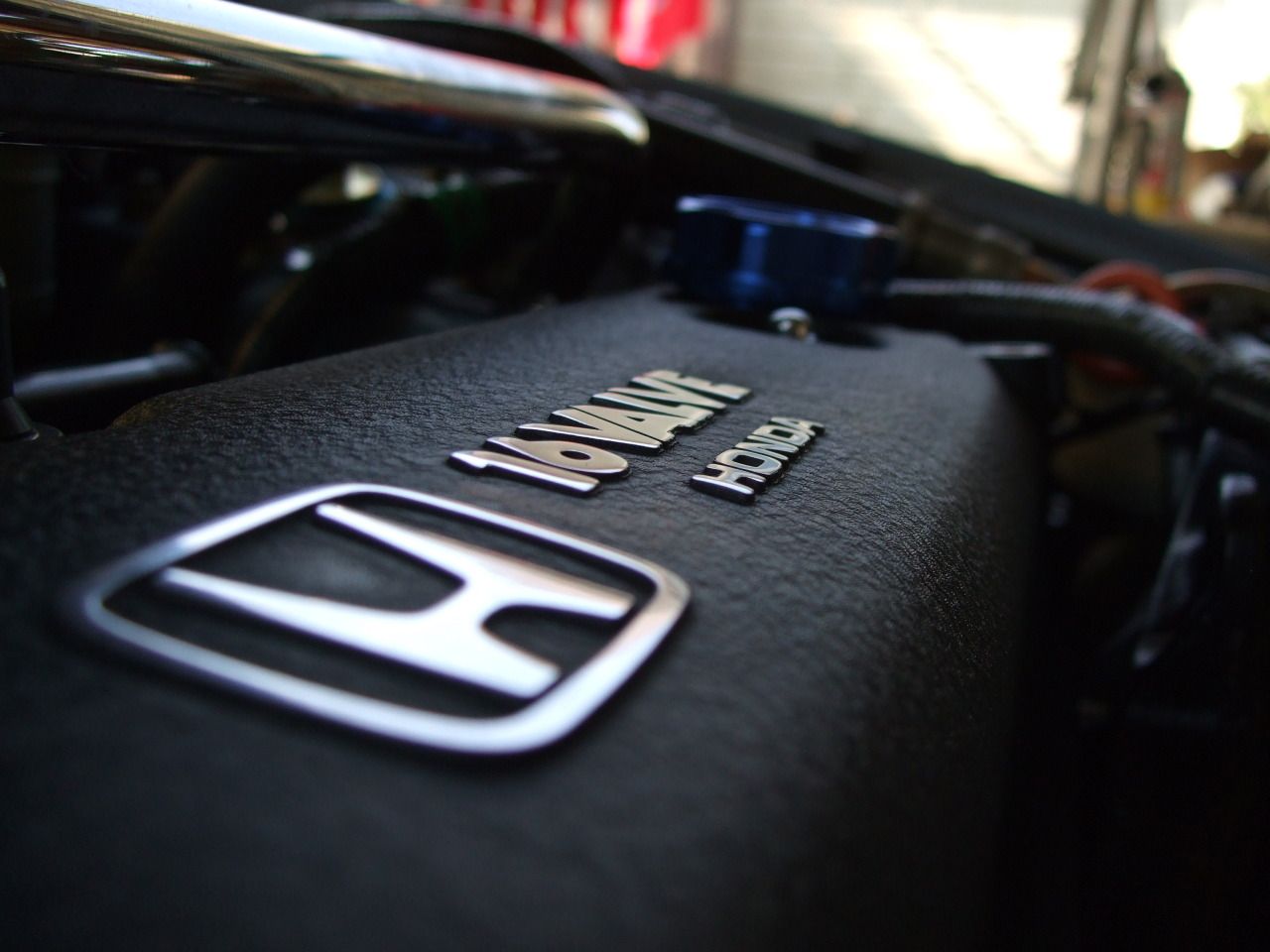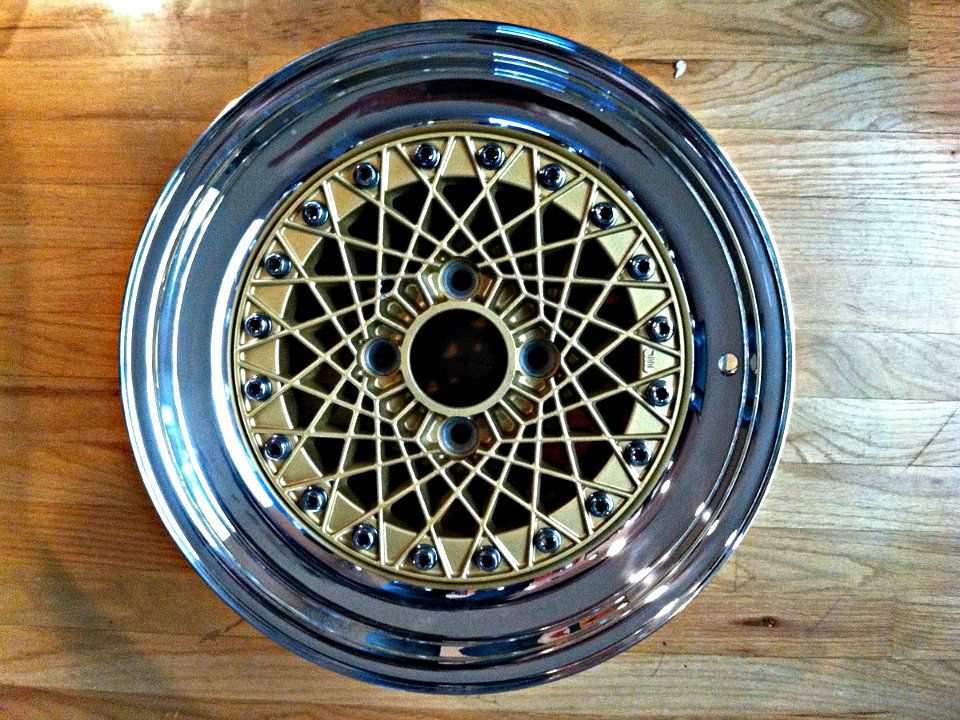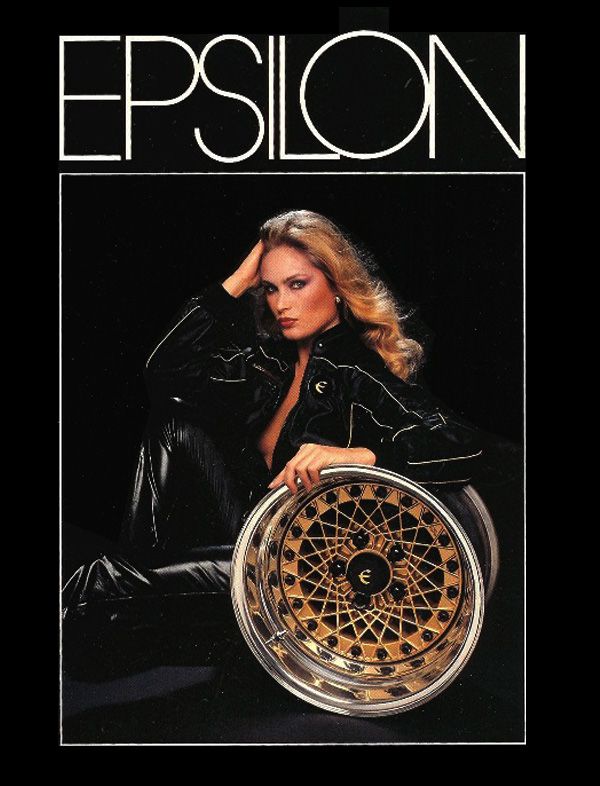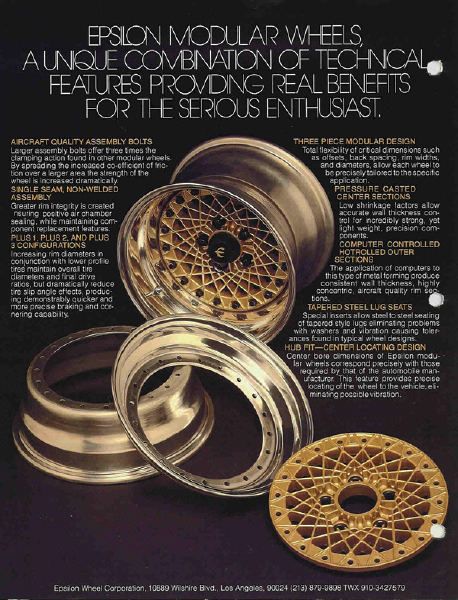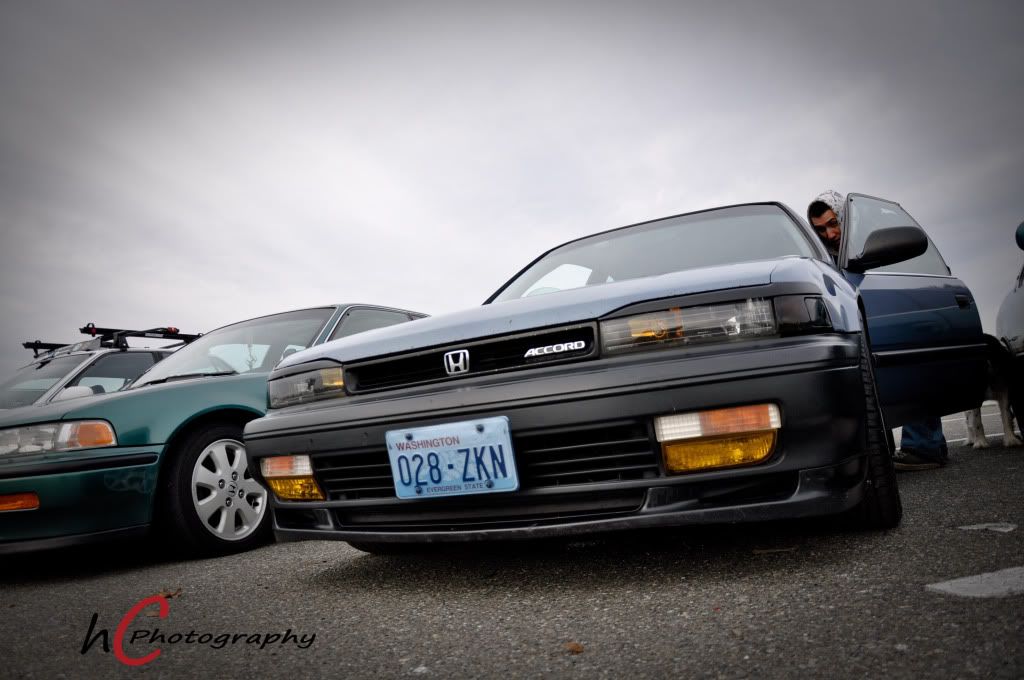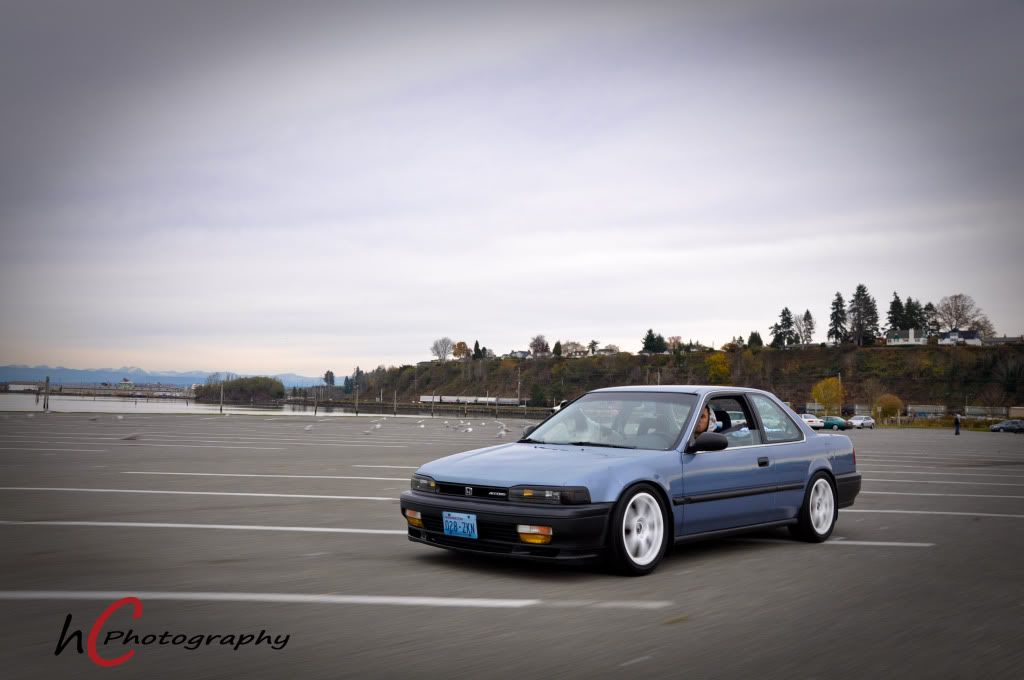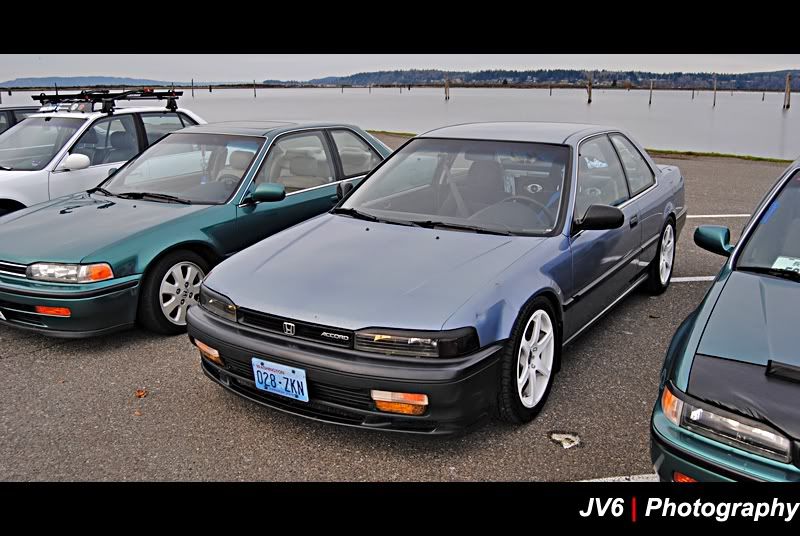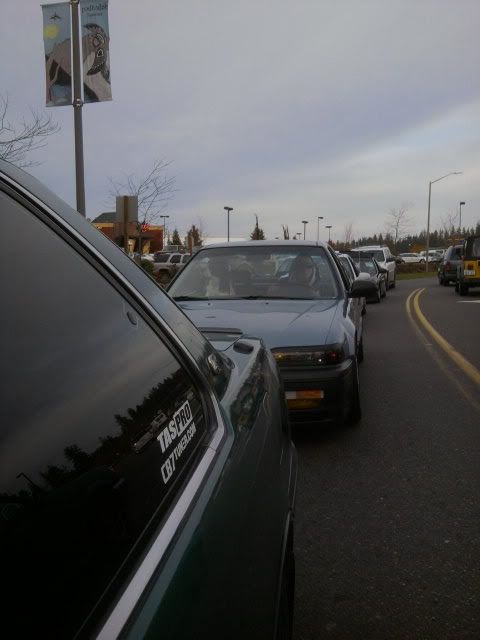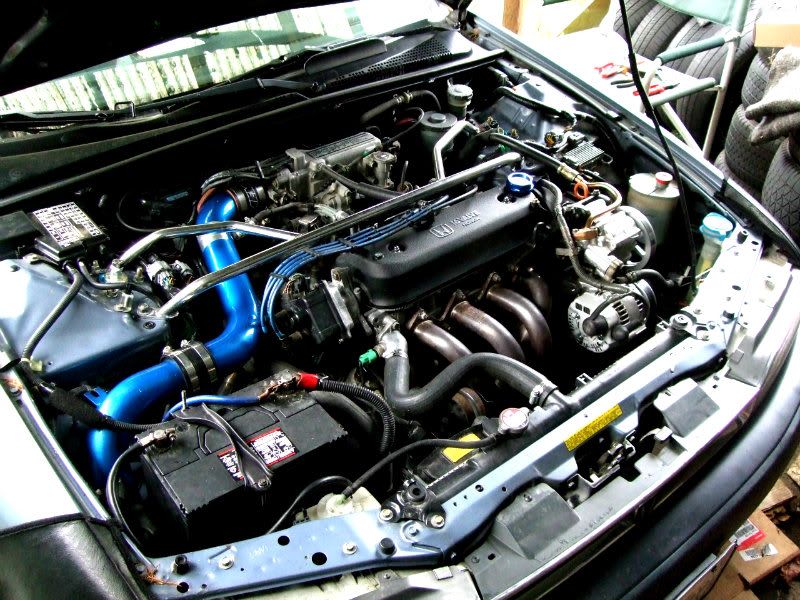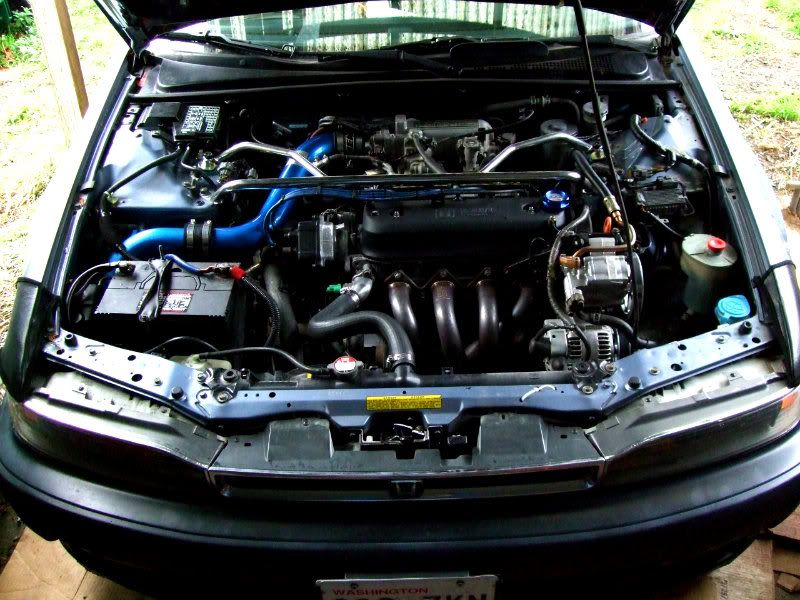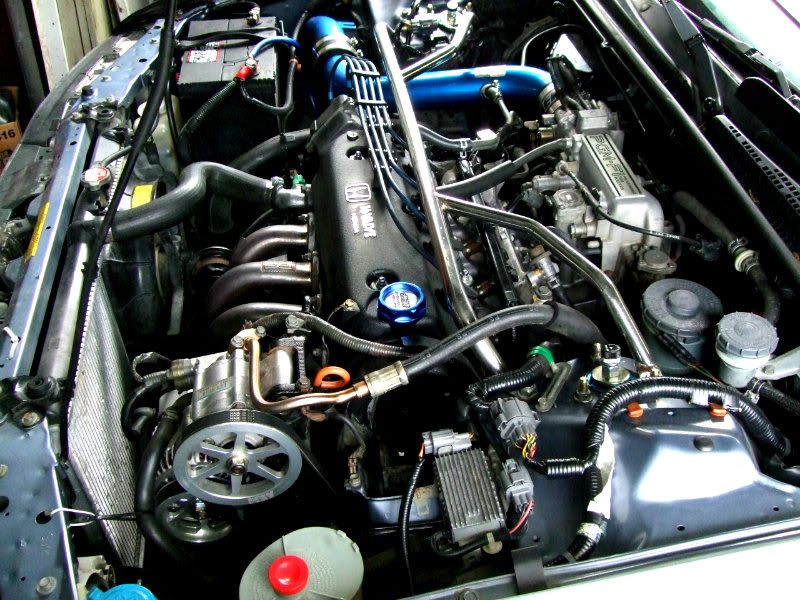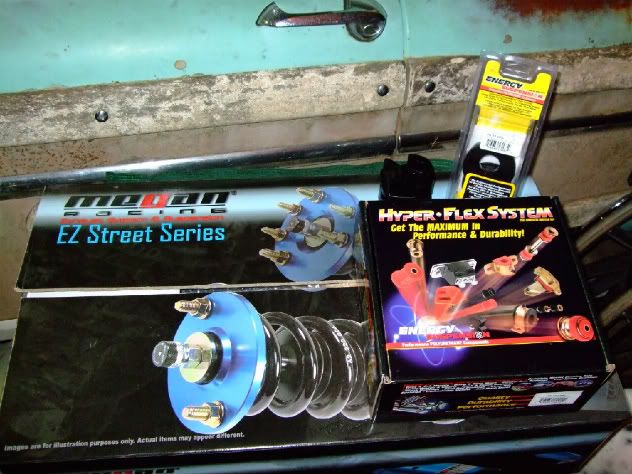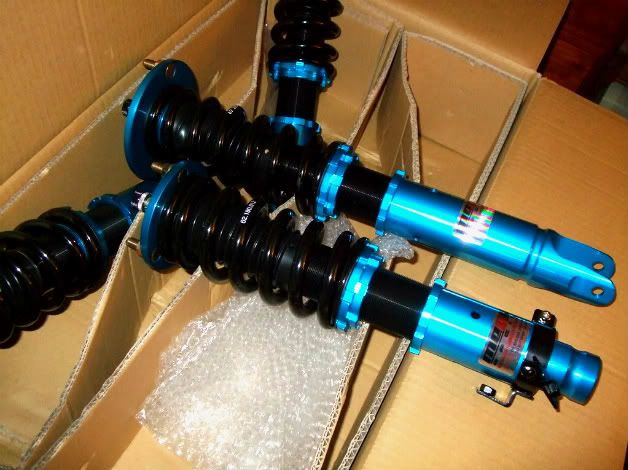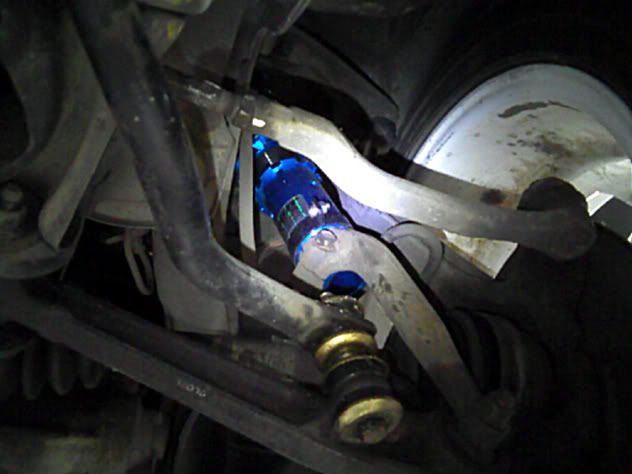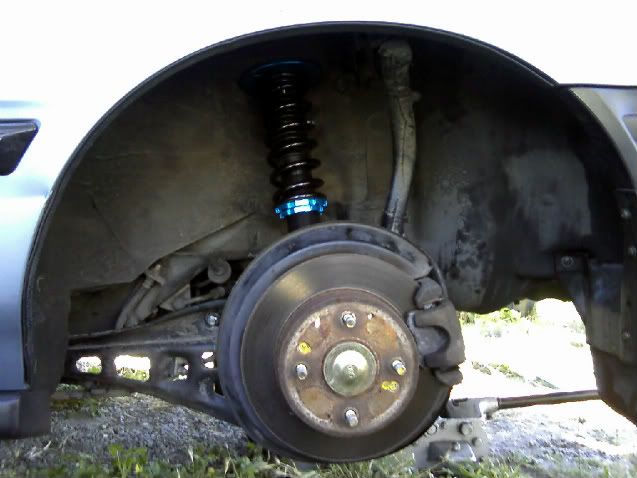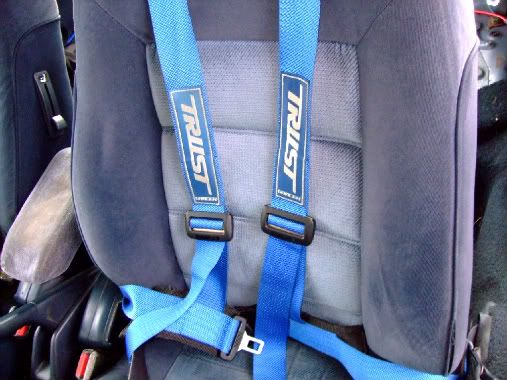 ~