CB7SK8RDUDE'S 1992 ACCORD
Engine/Exhaust
-F22A1
-Short Ram Intake (from eBay)
-Magnaflow Exhaust
-Automatic
-158k miles
Exterior
-Window Visors
- 91 EX Coupe Lip
- 91 EX Coupe Spoiler (
not installed
)
Interior
-Floor mats (not OEM)
-Leather Steering Wheel Cover
Suspension/Wheels
-Stock Suspension
-OZ Racing rims
-Uniroyal tires
-Chrome lug nuts
Audio/Electronics
-Alpine Stereo
-2 12" Sony Xplod subs
-Kenwood Amp
Future
-Cam Seal
-P12 ECU
-Leather Interior!!
When I first got the car!
The hood needed to be repainted so we sanded the it down
Primed
Paint!
After we finished the hood we repainted the front bumper
Before
After
How the car looked after paint
A few months later I purchased some OZ racing rims with Uniroyal's on them for $180.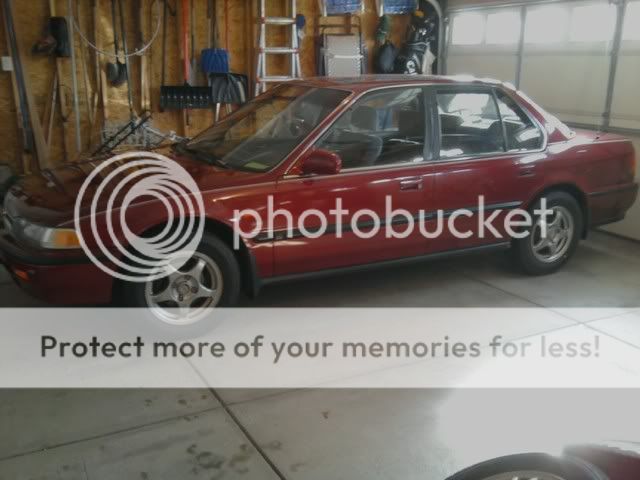 My next purchase was and LED dome light. You could really tell the difference between the stock light and the LED light!
The most recent thing I got for my car were some window visors
Thanks for looking!