CAR 2
1991 EX sedan
i got this car about a week after selling my old LX, it drove pretty good, it was automatic and because it had the CHECK ENGINE LIGHT on i was able to knock out $500 off the price.
ive given this car to my brother and since the whole motor has been replaced and its running like a champ now (other than the seat belt) the damn thing wont work and the seat belt stays down it needs a new motor.
when i firts got it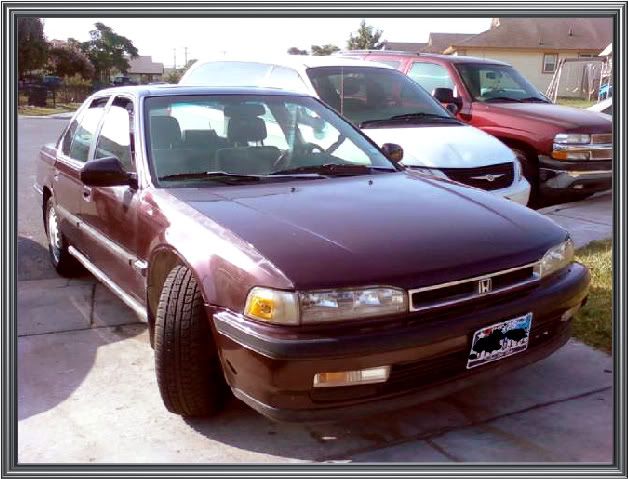 for those who saw my thread on the experimental rear lip, it went on this car
it took some very heavy mods
bought a bumper at the junk yard.
i decided to use the 92 93 bumper cause its a bit more round.
i don't know if you can see what i did here but i curved the edges of the lip to go higher to the bumper at the corners
good or should it all be straight?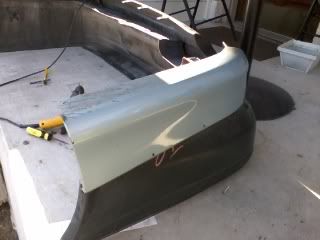 bolted on
here is my issue
still trying to figure out what im gonna do about the exhaust.
this is how i left it today cause it got dark
finished the bumper today.
i was at it since 7am and finished around 4pm
ok well let me take you step by step of what i did (since last time)
Yesterday
i finished up the rear lip install on the bumper
i removed the inner clips on the rear lip so it wont leave any bumps
once i was done with that i cut the lip off from the cb7 bumper and just left the edges of it
after that i cut the rear lip to fit the bumper, about an inch on each side
then i covered up all the holes i made during my trial and error
lastly i primed the whole thing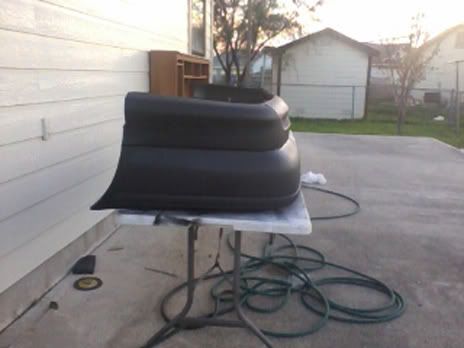 that last post was what i did on the 7th
this is what i did today (8th)
took the car to the shop to get the muffler relocated.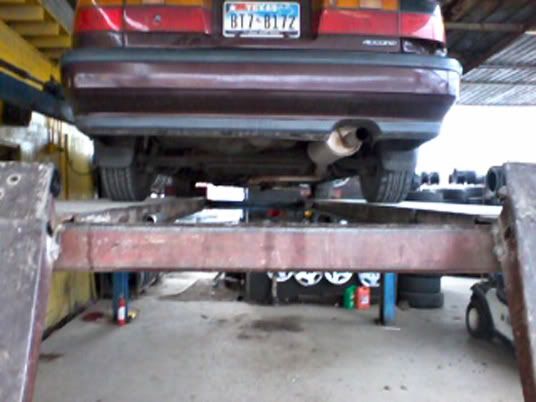 i was under the impression that it was gonna be expensive but it was only 30 bucks
as it was
the guy said that it was easy to do
he tucked the muffler about 3 inches further back and bent a pipe to redirect it where i needed it to be
step 1 move the muffler further back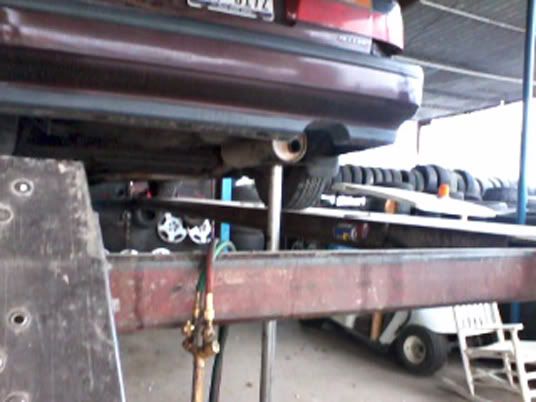 step 2 bend the pipe and test it out
as you can see it now sits closer to the corner of the bumper and a bit lower
in the pic it looks like its right on the corner but its not, just close
step 3
weld it back together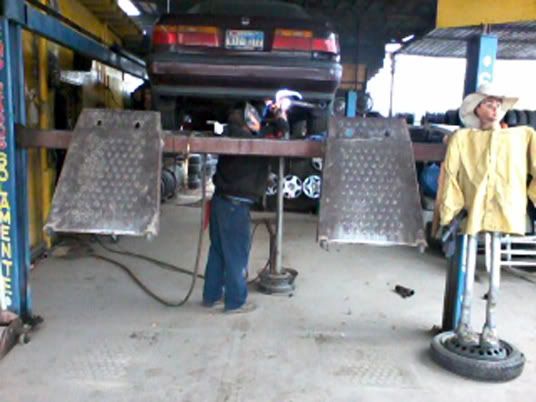 my concern was that the pipe might make it louder or maybe affect the performance in a bad way but as i drove out of there i realized that not only was it quieter but also faster... who knew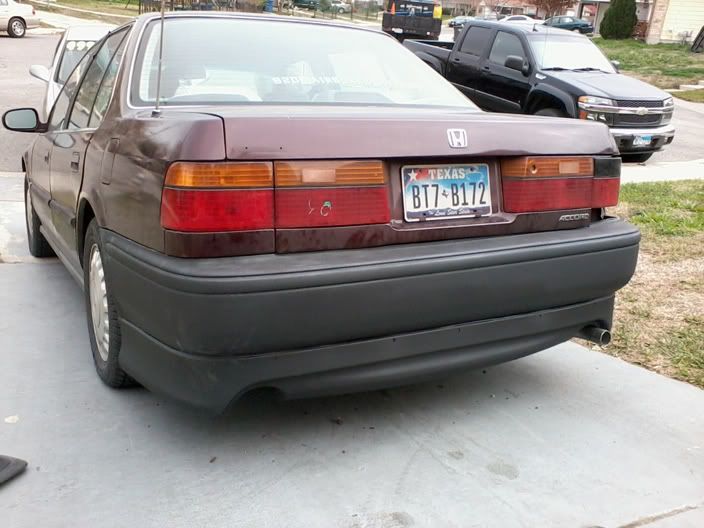 on the works
legend lip
fog lights
custom tails
arm rest
new wheels...