Bolts & Washers-
Propulsion:
Canadian F22A6
H23 upper plenum w/ gutted IAB plate
Bisimoto "Stg 1" cam
AEM Intake filter
Megan Racing Header
Magnaflow Hi-Flow cat
Custom 2.5" stainless piping
Magnaflow Muffler to custom tip
H23 5spd Trans
Stainless clutch line
Suspension
Function/Form Type I coilovers
OEM CD5 EX 27mm front sway bar
Suspension Techniques 32mm rear sway bar
SPC Extreme Adj. Front upper ball joints (set at -2* cam)
SPC Extreme Adj. Rear upper control arm (set at -2* cam)
R'active 2pt Strut Bar
Energy Suspension Master bushing set
Resistance:
Odyssey 5-lug conversion
FatFourCustoms Caliper Adapter brackets
OEM '05 Acura RL Calipers
'05 Nissan 350z Track Edition Brembo 12.1" rotors
'05 Acura RL EBC Green Ceramic Pads
Goodridge Stainless steel brake lines
Honda DOT3 brake fluid
Rims & Rubber:
OEM Acura TL-S 17x7 +40
215/45R17 Michelin Pilot AS3
Exterior:
OEM Acura Legend front lip spoiler
OEM JDM Fog lights
OEM JDM (92-93) One-piece headlights (unmolested)
OEM JDM Side markers
OEM window visors
OEM Honda S600 Badge
OEM EDM rear fog light
OEM CD5 rear bumper markers
OEM Hood Bra
Jack_Lee Grill
Jack_Lee Eyelids
Custom EF9 Rear Spoiler
Hella Horns (color-matched)
Interior:
OEM Full '91 Accord SE black leather interior (minus rear seat.. grr wagon)
OEM High rise center console w/ Blk armrest
OEM JDM center console fog light switch
OEM EDM rear fog light switch
Props:
TheNWPAC.org
Hi,
I'm Joey and i'm an Accord nut!
This is my 1992 Honda Accord EX Station Wagon,

enjoy,
CB.JoeyG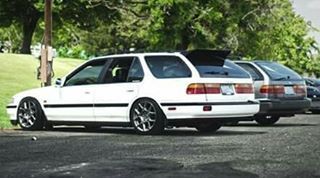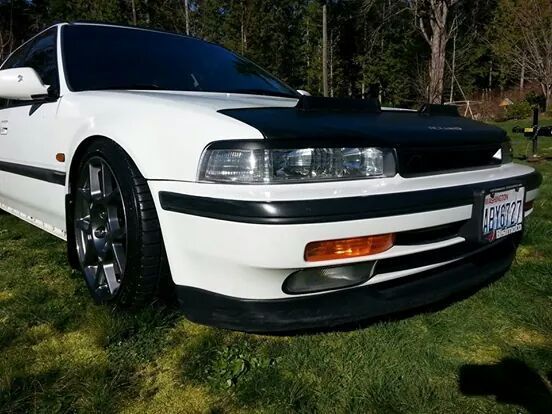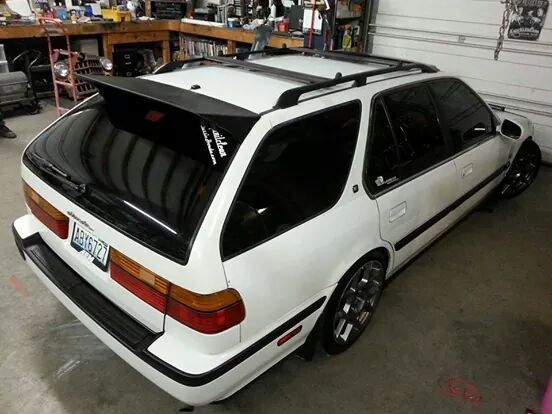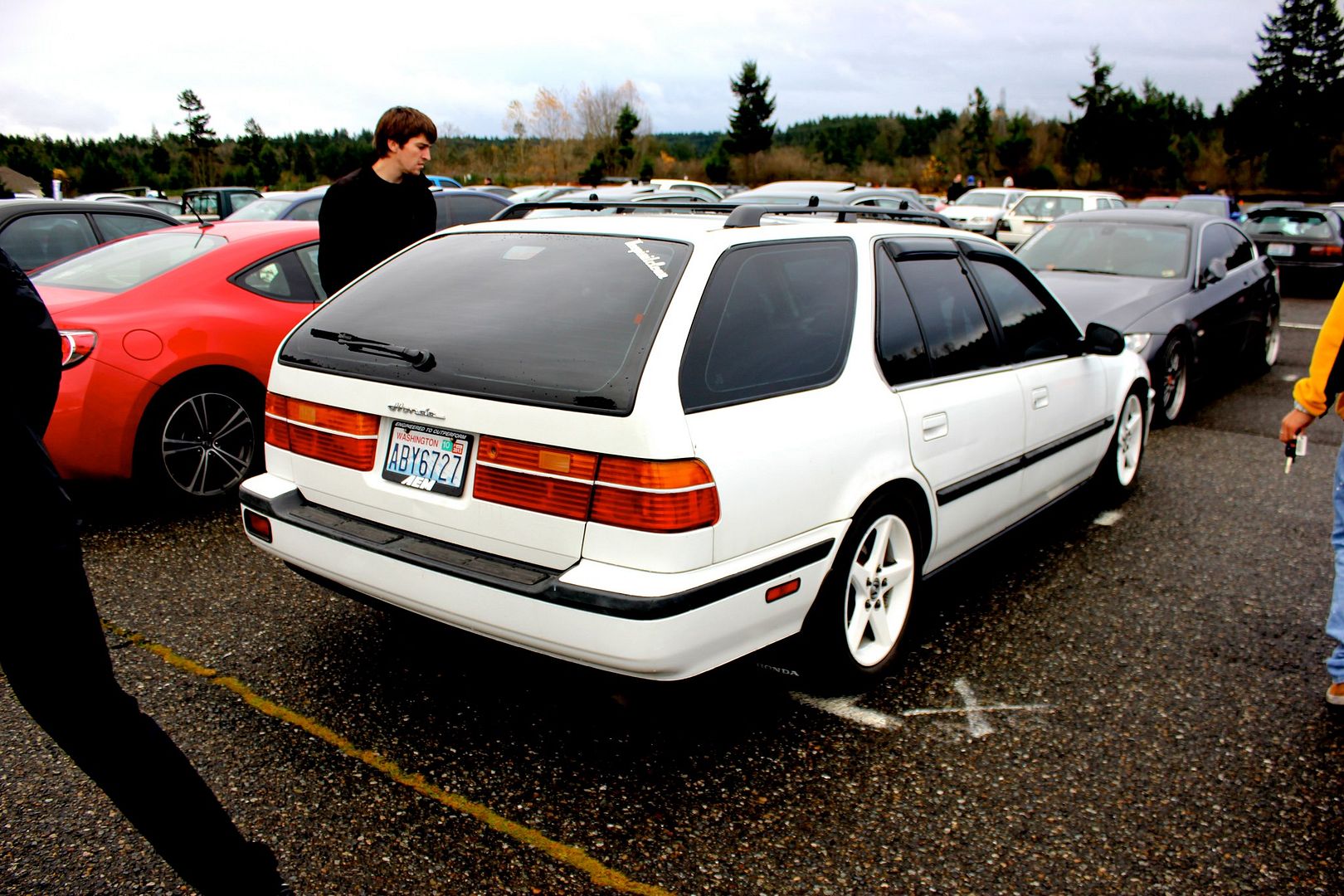 Well, as some of you may know, My coupe encountered an accident, Which after aquiring a small loan, I pick up this 1992 Honda Accord EX Wagon. Yes, a wagon! With a OEM roof rack, and ABS! its white! and 5 speed!

After searching CL for a few days i found this gem somewhat local to me. He had it posted for 2500$, but after some nit-picking and for the lack of a better word, good negotiating, I ended up driving this baby home at 3am on a Wednesday night for the sum of $800

So while the coupe is going under the knife after a few choice parts are aquired

Say hello to my new daily!
The night i picked her up