ENGINE / EXHAUST:
- F22a6
- 5 Speed
- Stock
WHEELS / SUSPENSION:
- Stock
- SE Rims
BRAKES:
- Stock
EXTERIOR:
-
Green
(will get paint code later)
- Stock
INTERIOR:
- Tan Leather (ripped)
- Ugly fake stick-on wood trim
- Pioneer 6400BT
- Custom shift knob ( make by
dbales
, Top of a bowling pin (Skinnyboy))
Future:
- New OE Drivers inside door handle (Installed)
- Get a center cap I'm missing for one of the rims
- Tune-up (Done)
- Swap Retrofit headlights from wagon.
Here is the "New" Winter Beater!!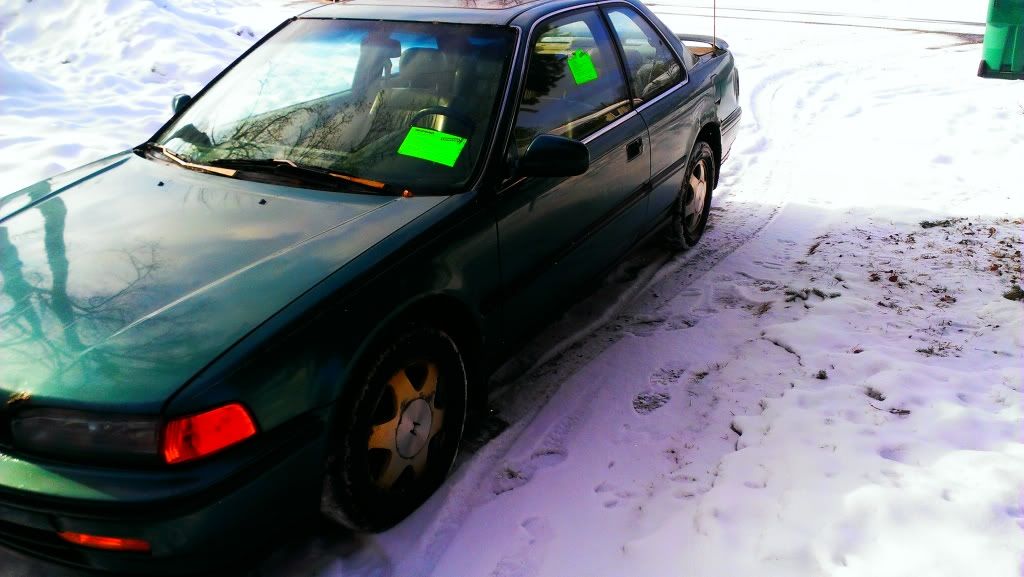 Was surprised almost all the spoiler bulbs worked!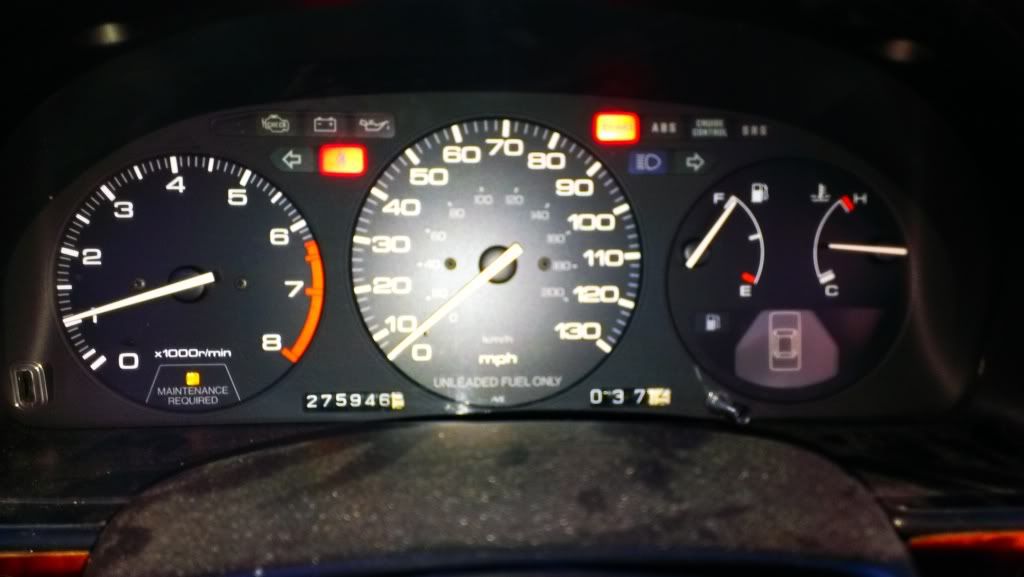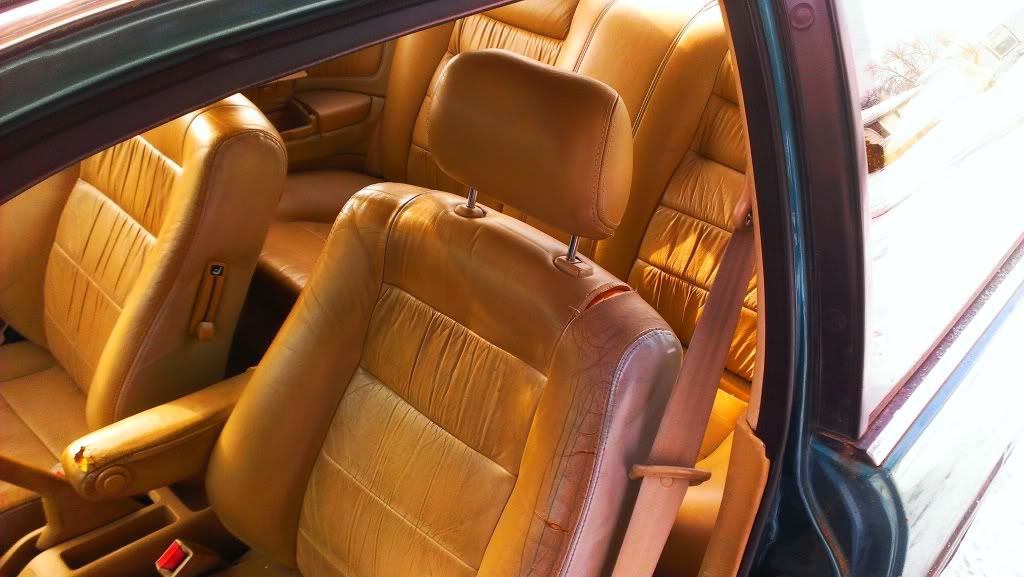 Here is the Coupe, Wagon and under the car cover is my sedan. All in the driveway.

If you don'y know by now, the wagon is just a parts car now. MN Rust has taken to much over it.

Hope you like the "New" Winter Beater!!