The heart transplant starts:
Prior to starting: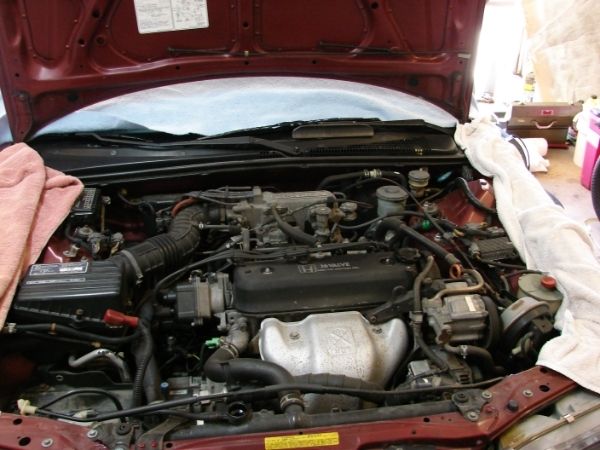 Down to the just the left and right engine mounts: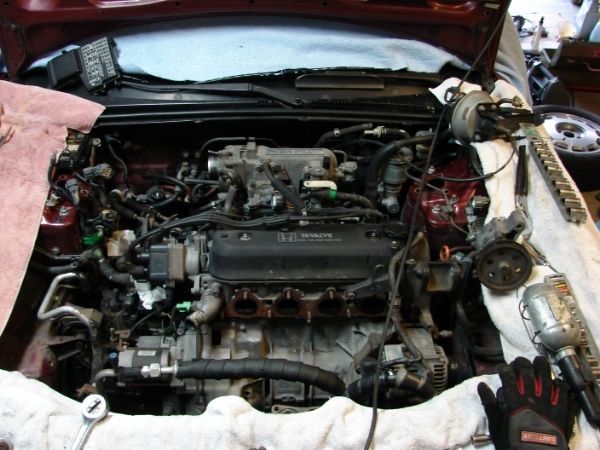 Engine out (not too bad for 331,000 miles):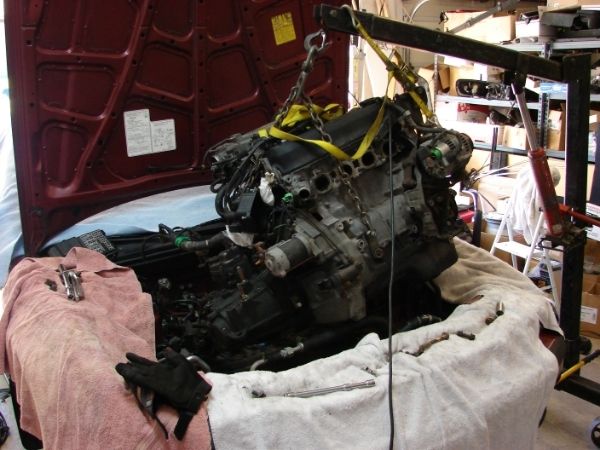 Engine bay: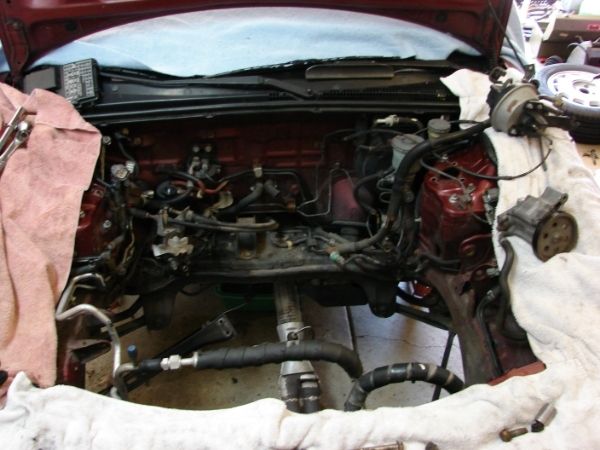 Transmission separated from the old engine: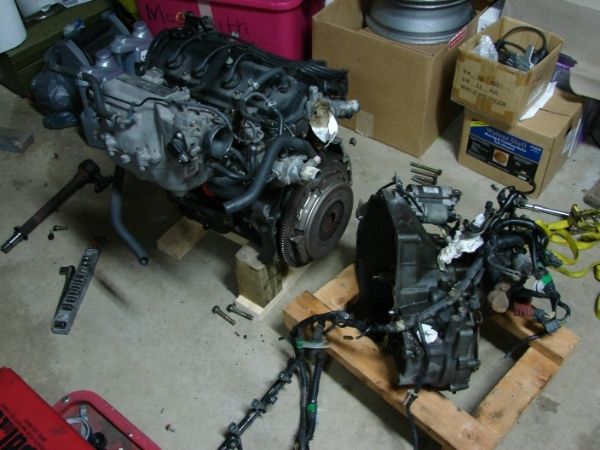 With the engine out, there appears to be more oil than I expected on the back of the engine (oil pressure switch leak?) and on the transmission (distributor oil leak?). Maybe I could have strung it along a while longer if I had fixed those two leaks. Oh well - it's out now. A lot of cleaning and painting to do before installing the F22A6.