Lots of pics page 4 and 8!!!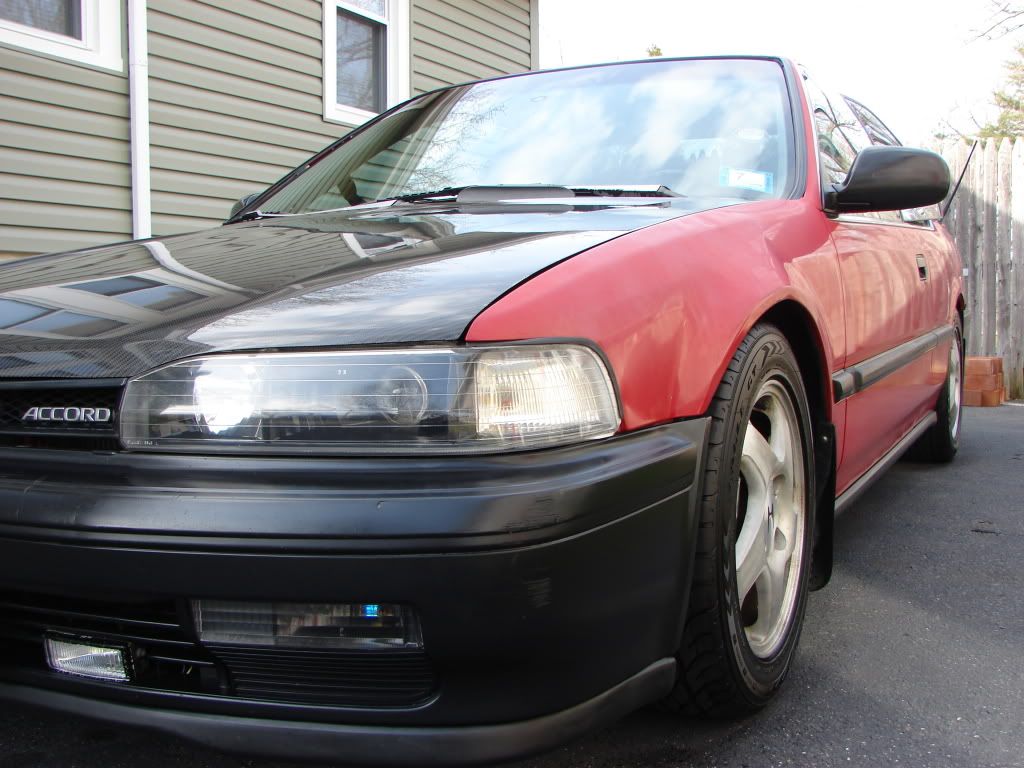 Engine bay:
1. Satan represents indulgence instead of abstinence!
F22A1 Auto 230k miles

2. Satan represents vital existence instead of spiritual pipe dreams!


Candy Red Valve cover

3. Satan represents undefiled wisdom instead of hypocritical self-deceit!


Unorthodox Racing SS pulleys

4. Satan represents kindness to those who deserve it instead of love wasted on ingrates!


MSD Ignition, Wires, Cap, Blaster 2 coil

5. Satan represents vengeance instead of turning the other cheek!


B&M FPR and gauge

6. Satan represents responsibility to the responsible instead of concern for psychic vampires!


Odyssey battery ~15 lbs

7. Satan represents man as just another animal, sometimes better, more often worse than those that walk on all-fours, who, because


130 Amp Alternator

of his "divine spiritual and intellectual development," has become the most vicious animal of all!


Upgraded Grounds

8. Satan represents all of the so-called sins, as they all lead to physical, mental, or emotional gratification!
Airflow:
AEM Short Ram w/AFE filter and custom heatshield
H23 IM/TB Maxbore'd
Megan SS header
Vibrant metal cat
2.5"piping
Hedman glasspack
Dynomax VT muffler - will have audio clips soon...
Handlings:
Koni Yellow and Skunk2 springs
Suspension Techniques rear sway bar only
Neuspeed front upper strut bar
Tenzo rear upper and lower bars
Megan rear arms
Ingalls front ball joint and rear arm camber kits
Prelude SE 5-spoke blades w/ Eagle GT 195/60R15 tires
Energy Suspension bushings kit
Brakes:
ROH conversion with new prelude VTEC calipers
Powerslot rotors
Hawk HPS pads
Goodrich SS brake lines
Interior:
Red leds replaced oem puke green lights
Integra white clock w/red filter
White gauge faces
Black Ultrasuede inserts in doors
New black carpet
Exterior:
JDM 1 piece headlights retrofitted with TSX projectors
Red/Clear tails w/ LEDs
Blackhoused bumpers w/ Sylvania signal bulbs
Fogs w/ Nokya yellow bulbs wired to oem switch
Carbon fiber hood
TAS mesh grill
20% tint
Audio:
Elemental Designs 6.5" in Q-logic pods
Image enhancing tweeters on A pillars
No rear speakers
13Ov2 Elemental Designs Sub in sealed box
Hifonics Amps custom mounted
Kenwood deck
Audiocontrol EQL in glove compartment

Misc:
Rear disk swap with new E-brake lines & new rear calipers
New hubs and bearings
New upper control arms, lower ball joints, outer and inner tie rods
New front torque mount with insert (red)
New rear mount and urethane insert (red)
Urethane filled side mount
Added oem spoiler-self painted
Fuel Injectors cleaned and flow balanced
New steering rack.
Removed A/C, ~45lbs
Wolo Maxi sound Horns

Future Plans:
By fall
Install Bisi header
Refinish alloys - anyone local want to do it?
Install EX Master cylinder and Brake booster and 40/40 prop valve
Fix rust, install new black body moldings, and repaint car
Install Delta 272 cam with head done by Wed3k and new timing belt
Properly loop P/S and install new UR single accessory pulley
Tenzo Racing seats or equivalent (Not spending $1000+ on seats)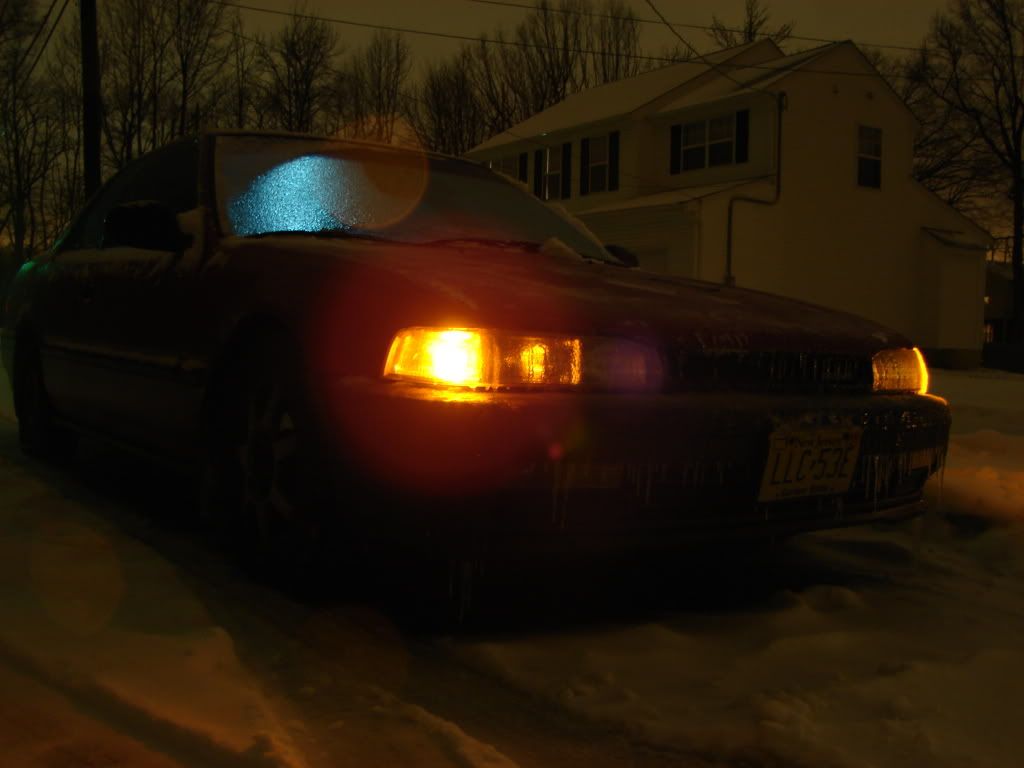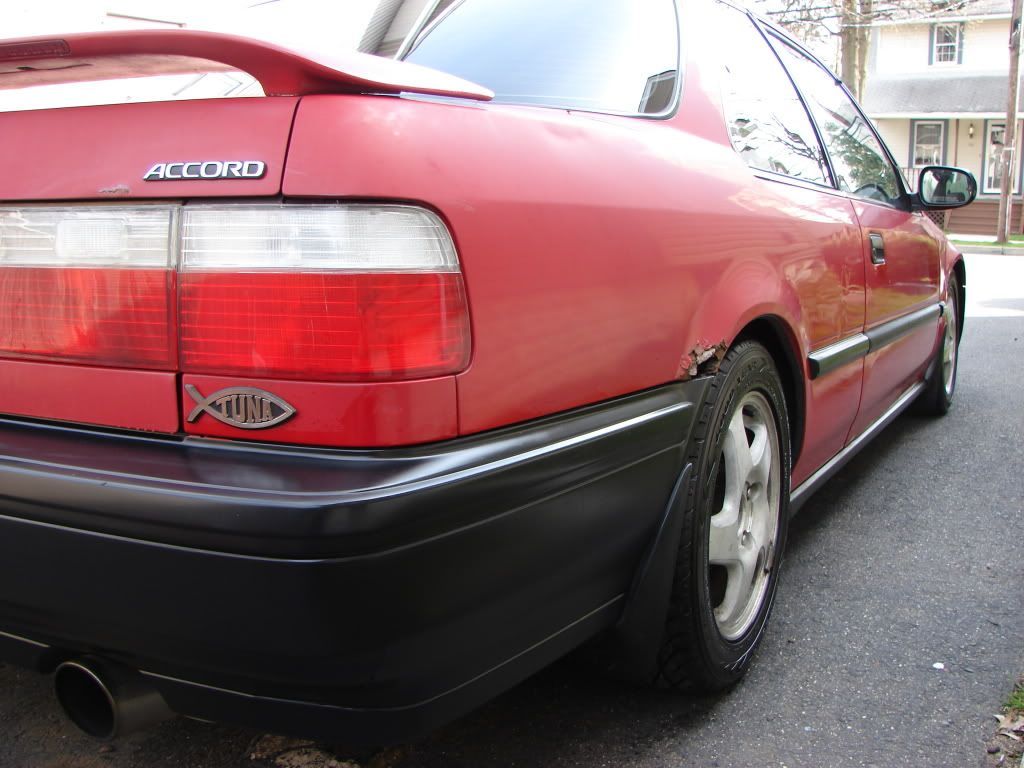 Nissan 6 spokes:
Black 7 spokes: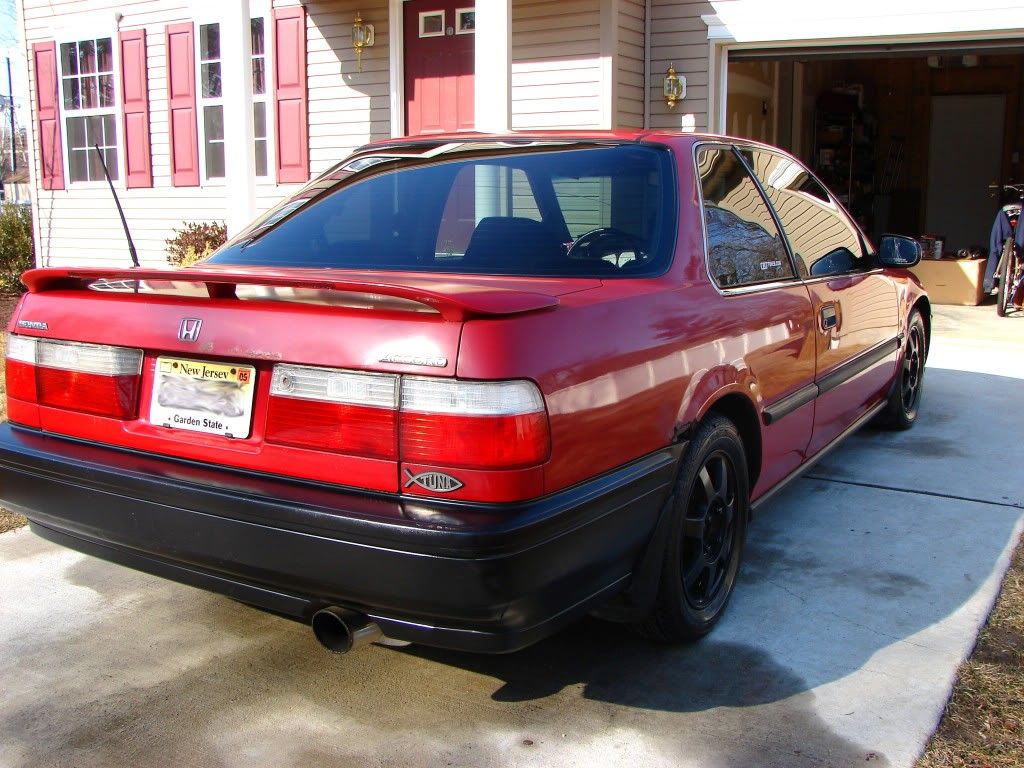 You like my TUNA fish?