I deleted my old set-up.
Street:
Track: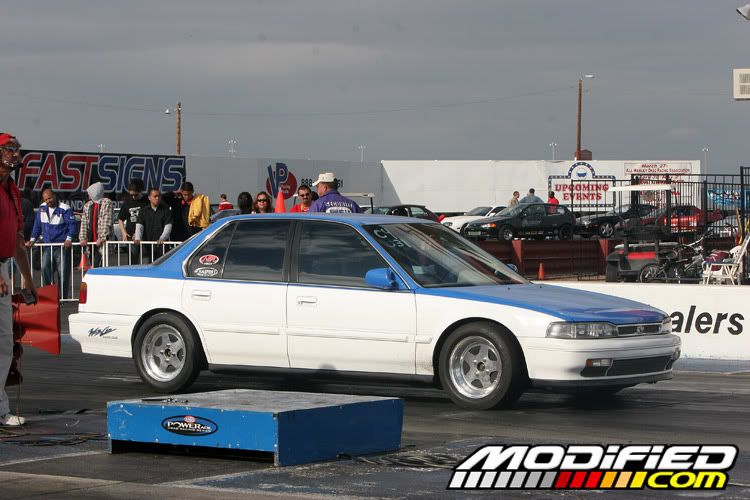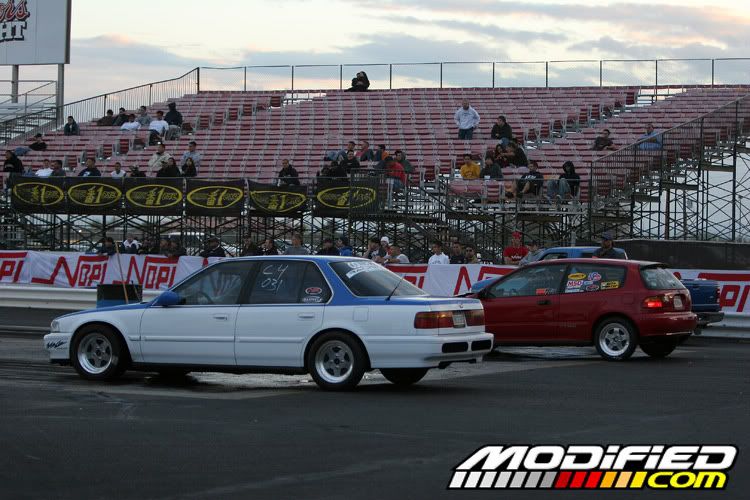 The quarter mile time listed in my signature was run on an older set-up. I have yet to run with my current set-up.
Here is the updated list:
Engine Block: '93 H22a "bored and stroked" to 2.44ltrs of displacement built by Collective Racing. Custom 98mm Crank, 89mm bore Darton sleeves, Crower Pro-billet rods, 12/1 89mm JE pistons, Prodrive oil pump, ATR crank pulley, manual timing belt tensioner conversion, ARP main studs.
Cylinder head: Ported and polished by Collective Racing, Web Cams camshafts (89/267), Web Cams springs and Titainium retainers, ITR LMAs, TWM ITB's, Hondata intake manifold gasket, RC engineering 440cc Fuel injectors, STR cam seal, STR cam gears, SMSP 4-1 header, ARP head studs, Cometic head gasket.
Transmission: T2T4, Prodrive 4.7 FD, carbon synchros
Misc: NGK wires, Neptune ECU, 2 1/2" crunch bent exaust.
Just an update: My engine has curently hit 56K miles, 3% leakdown cylinders 1-4, Dynoed 249.8 WHP and 199TQ (on a Dynapak) and still driven hard all the time.
At Locash Racing (27th August 4:47 P.M.) the ambient air temp was in the upper 110+ in the building. Intake temps were 155-160 degrees. Unfortunately they do not have AC. My car made 249whp and 199wtq.
there was a big jump in numbers when the car was cooler, but these numbers I don't consider "real life conditions".