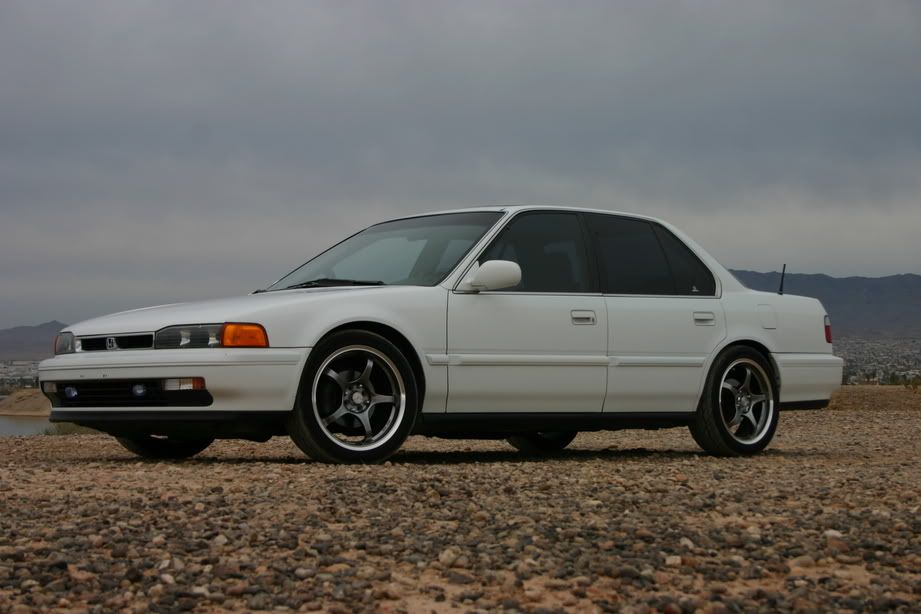 VIDEOS:
ITEMS IN RED = NEW stuff since last update
Last updated: 3/31/08
ENGINE
-H22A1
-DC Sports Ceramic coated 2.5" collector header
-Carsound 2.5" high flow cat
-Removed balance belt
-USDM P13 ECU
-Skunk2 Pro Series adjustable cam gears
-Hondata IM Gasket
-"poor man's" Type R/fizzbob IM conversion
-Energy suspension front motor mount insert
-RS*R catback exhaust (pre EX-Mag)
-Modified stock airbox with 3" inlet and velocity stack (it is still quiet most of the time)
-OEM Honda Aluminum oil filler cap



TRANSMISSION:


-5 speed swap using the "no weld" method and Prelude tranny mount
-M2B4 LSD Prelude tranny
-ACT Streetlite 11lb flywheel
-ACT HDSS Clutch kit
-PSPEC short shift kit
SUSPENSION/BRAKES/WHEELS:
-Neuspeed Sport Springs
-Tokico Illumina shocks
-REV Model X 17x7" wheels (forged aluminum)
-Toyo Proxes T1R 215/45-17 tires *this wheel/tire combo weighs the exact same as stock size tires on my Prelude blades
-Prelude sawblades w/ 195/60-15 Michelin Pilot Sport A/S
-Rear disc brake conversion
-Front rotor over hub conversion
-Prelude VTEC front rotors and calipers
-Energy Suspension Front Master Bushing Set
-SPC balljoint camber kit
-Progress rear anti-roll bar
-ESP.net 3 point front strut tower bar
-ESP.net 2 point rear strut tower bar
EXTERIOR:
-JDM 90-91 OEM fogs with wiring & switch
-Pilot Hyper White Fog light bulbs
-JDM amber side markers
-JDM 90-91 OEM 2 piece blackhoused headlights
-94-95 OEM Honda Accord front Lip
-Painted side moldings
-Red/Clear tails with blacked out center stripe
-Shaved trunk emblems
-USDM amber corners modified to work with JDM 2 peice headlights.
-DIY amber bumpers
-RAYBRIG H4 low beam bulbs
-S2000 antenna
-Tinted windows
-DIY Honda stickers in the rear wing windows
-Color matched, and mesh grill
INTERIOR:
-Full 1991 SE Black Leather interior
-OEM Honda BB6 cluster conversion
-DIY OEM style amber interior light conversion, including all switches and buttons
-1991 Prelude SI steering wheel with Katzkin leather cover
-"JDM Personal Box" ashtray compartment
-PSPEC Leather shift boot
-Skunk 2 10th Anniversary weighted shift knob
ICE:
-Optima Red Top Battery
-Alpine Head Unit
-Eclipse 6 band analog equalizer
-Infinity speakers all around
-RF amps all around
-Integrated XM satellite radio
-Ipod integration
FUTURE PLANS:
-Fix the damage from being rearended
-OEM rear suspension bushings
-Perhaps blacked out window trim (powdercoated, not painted).
-A chipped ECU with tunable software solution
-H.I.D. lightbulbs
I bought this car with 67,000 miles in December of 1998. Here are some more pics.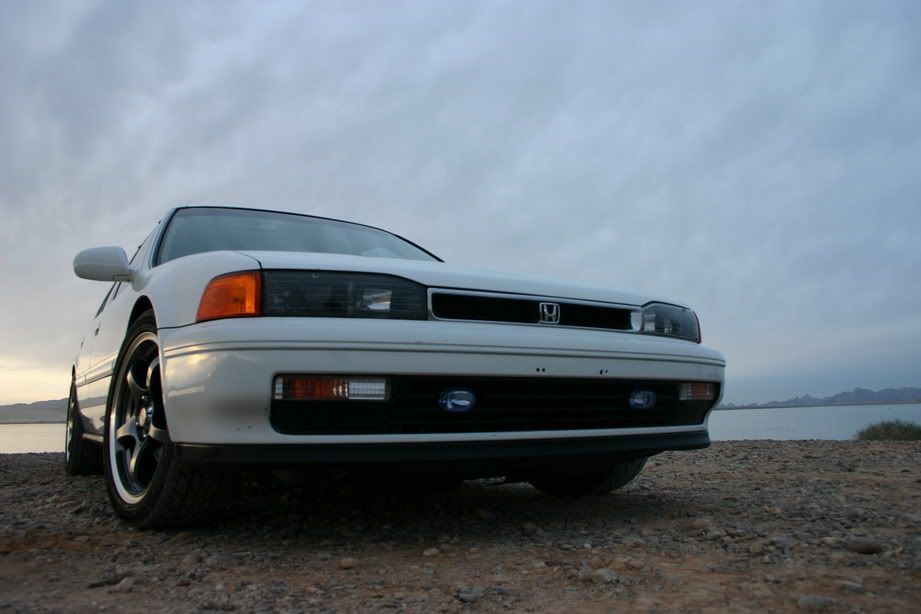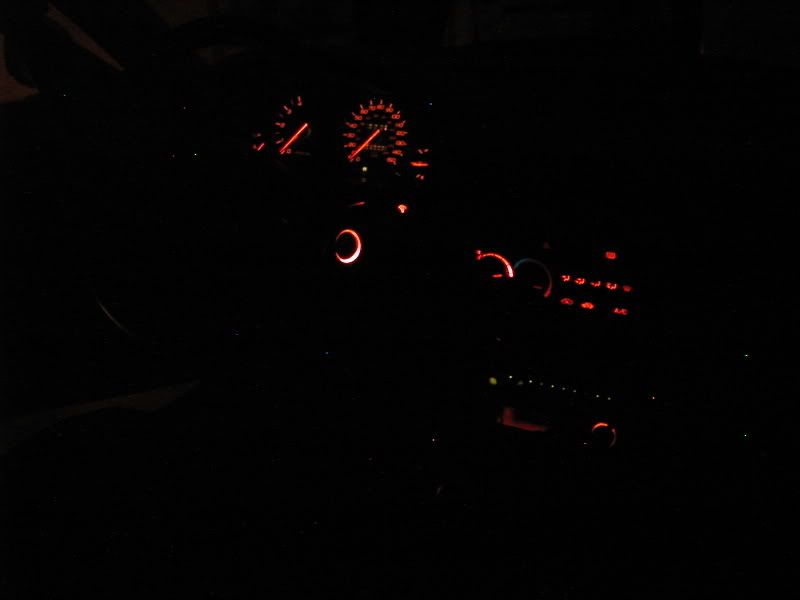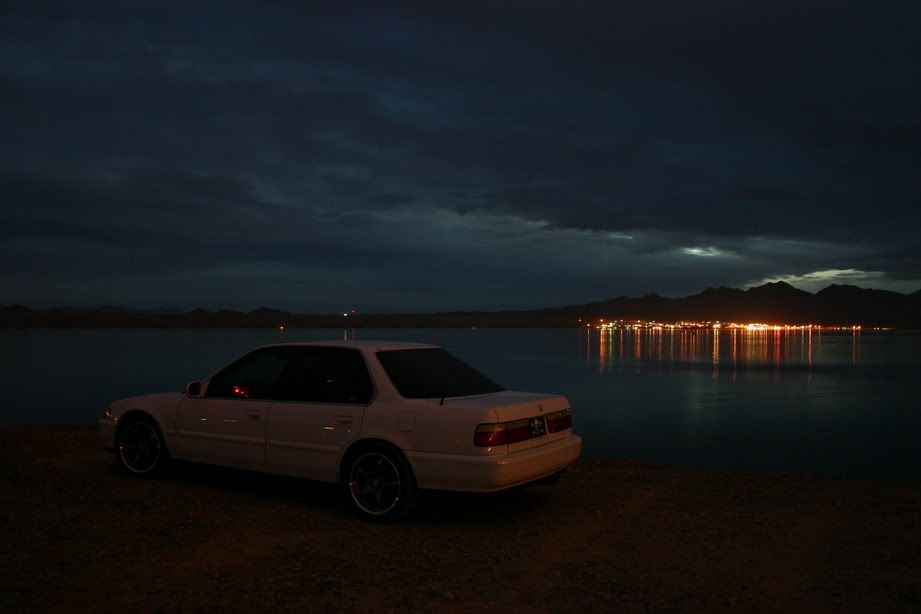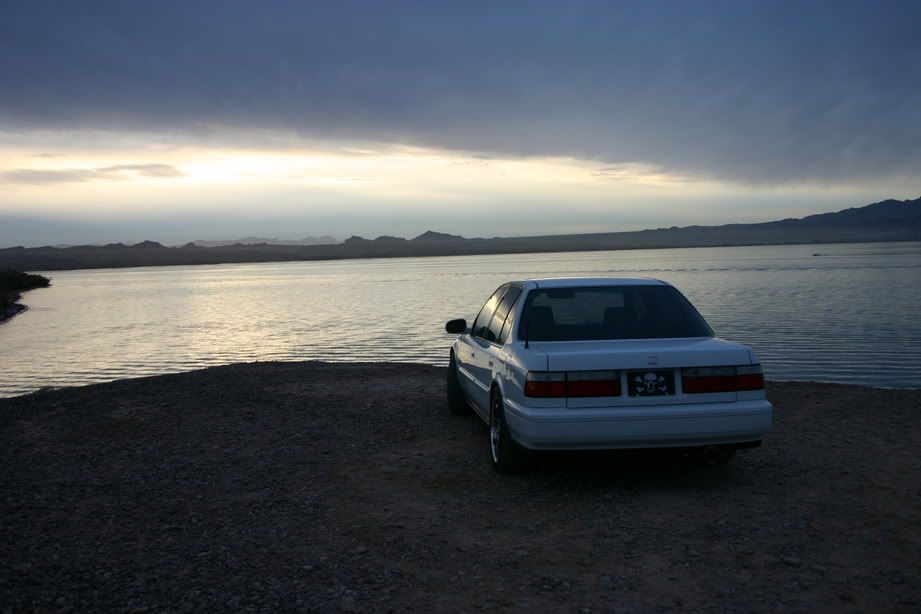 Thanks for checking out my ride!
None of these have been photoshopped in any way shape or form.