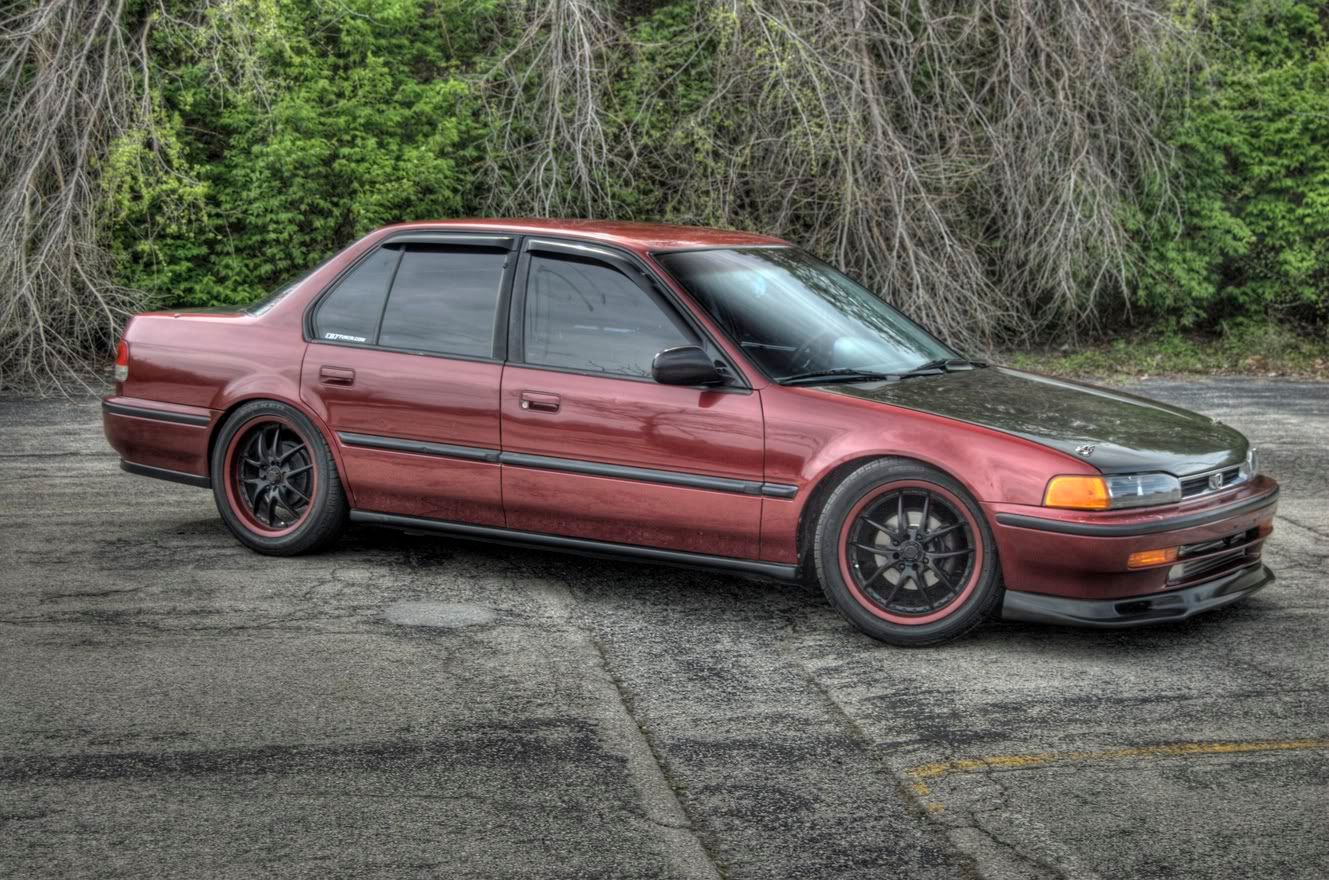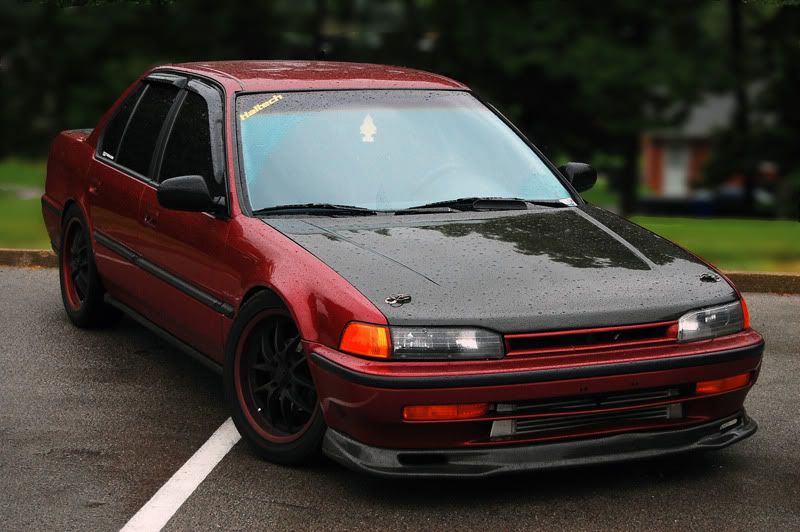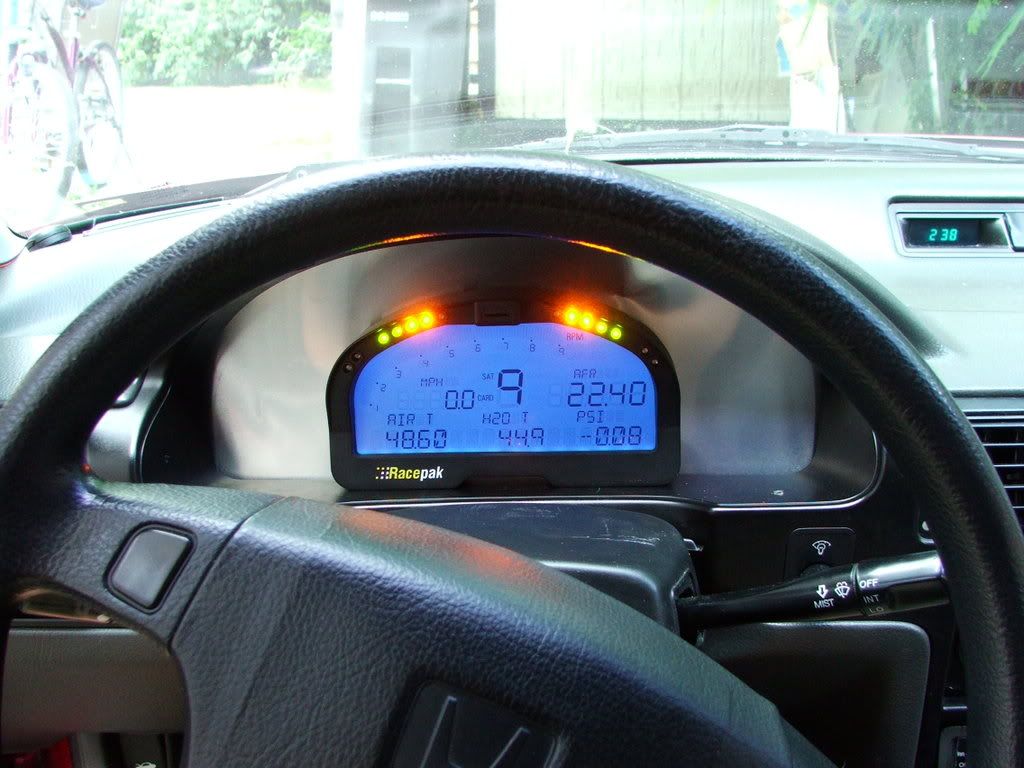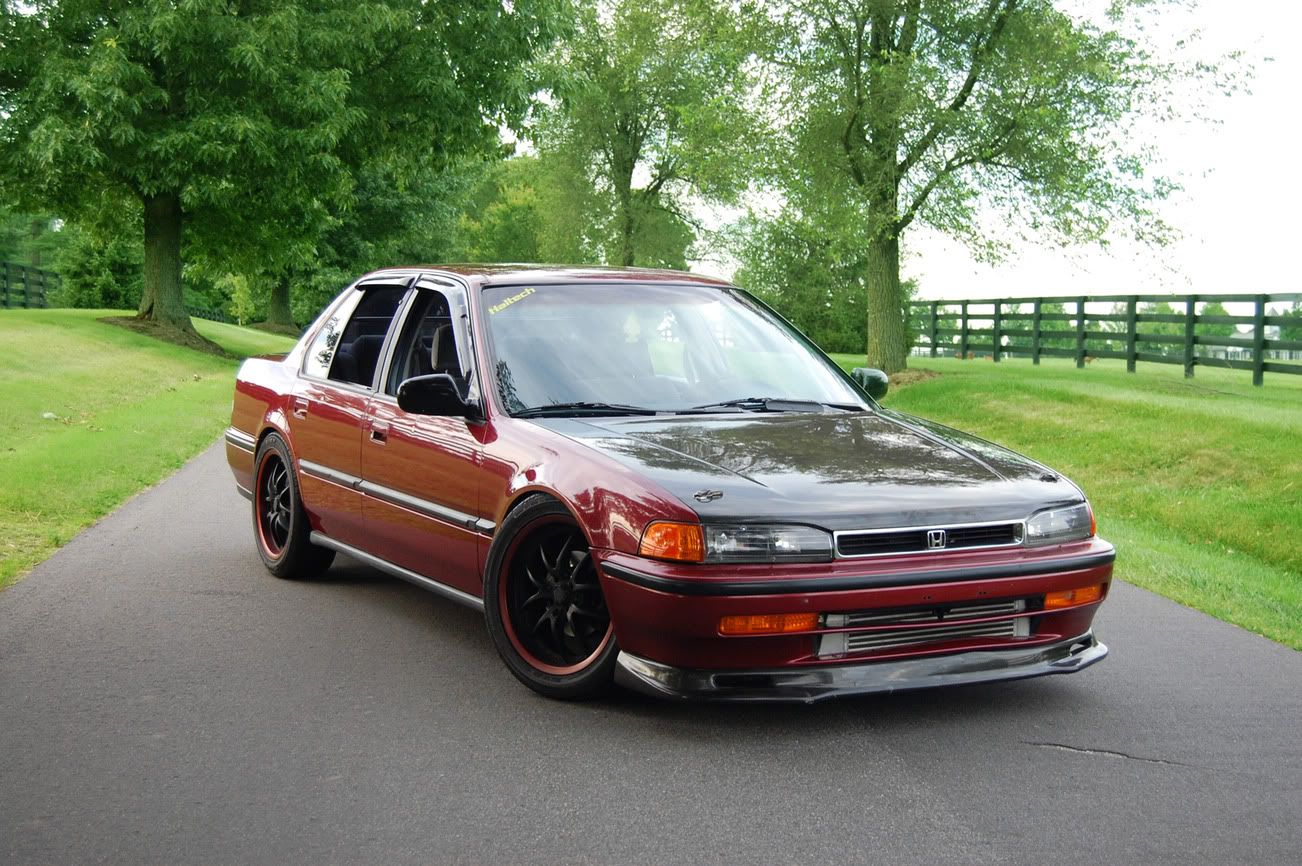 I would like to thank the following people for helping make this project come together, whether it was selling me parts, or giving me advice. Hondafan81, mrx, d112crzy, 91accordexr33, japnightrider(my brother, especially big props to him, for he helped/did A LOT of the install) carlos, and all the other turbo guys who continue to inspire me.
MORE PICS ON almost every page
1993 Accord LX Sedan
5 Speed Manual F22a1
Haltech E8 Plug and Play Full Standalone ECU powered
232/hp and 222/tq @7 psi
Engine Modifications
F22B DOHC Block, Pistons, Rods, Crank
F22A SOHC Head (9.3:1 CR)
Balance Shaft Belt Removed
Haltech Platinum Sport 2000 Full standalone PNP EMS
Haltech Boost Control Solenoid
Ported Evo III Big 16g
Tial 38mm External Wastegate
Tial 50 mm BOV
Evo 9 560cc Injectors
ACT HA3-XTR6 6 Puck clutch
36"x12"x3.5" Bar and plate FMIC
H23 Intake Manifold and Throttle Body with Butterflies removed
Haltech Dual Channel Wideband (integrated into ecu)
Delta 272 Cam
NGK BKR7E plugs
A/c Removed
2g dsm manifold ported
EGR delete
3" Custom Downpipe
3" Full Exhaust
Magnaflow Muffler
walbro 255 lph fuel pump
Catch Can
DEI Header wrapping on Exhaust Manifold
3 bar map sensor
Civic Half Radiator
DIY Front Motor Mount Replacement
Paint Matched Valve Cover
Haltech Electronic Fuel Pressure Sensor (integrated into ecu)
Haltech Electronic Oil Pressure Sensor (integrated into ecu)
Internal Coil Distributor
Exterior/Lighting
Seibon Carbon Fiber Hood
Carbon Fiber Trunk
Carbon Fiber Mugen Style Front Lip
Amber Corner lights
Amber Bumper lights
Red and Clear Taillights
90-91 Grill
Yellow High Beams
20% Tint
Blackhoused Headlights
10000k HID's
Black EX mirrors
Window Visors
Interior
:
A Clean Stock Gray
Short shifter
IQ3 Dash
Aftermarket Steering wheel
Suspension/Wheels/Brakes
Black 17" Stern Beasts Rims with Paint Matched Lip
Falken ziex 912 225/45/17 Tires
Front and Rear Strut Tower Bar
Lower Tie Bar
C-Pillar bar
Axxis Ultimate Brake Pads
Function and Form Type II Full Coilovers
Electronics
Racepak IQ3 Datalogger Dash
Haltech Platinum Sport 2000 ECU
Haltech Dual Channel Wideband
Haltech Fuel and Oil Pressure sensors integrated into ecu
Future Plans
Traction bar, slicks, SA3r's, 20 PSI
Older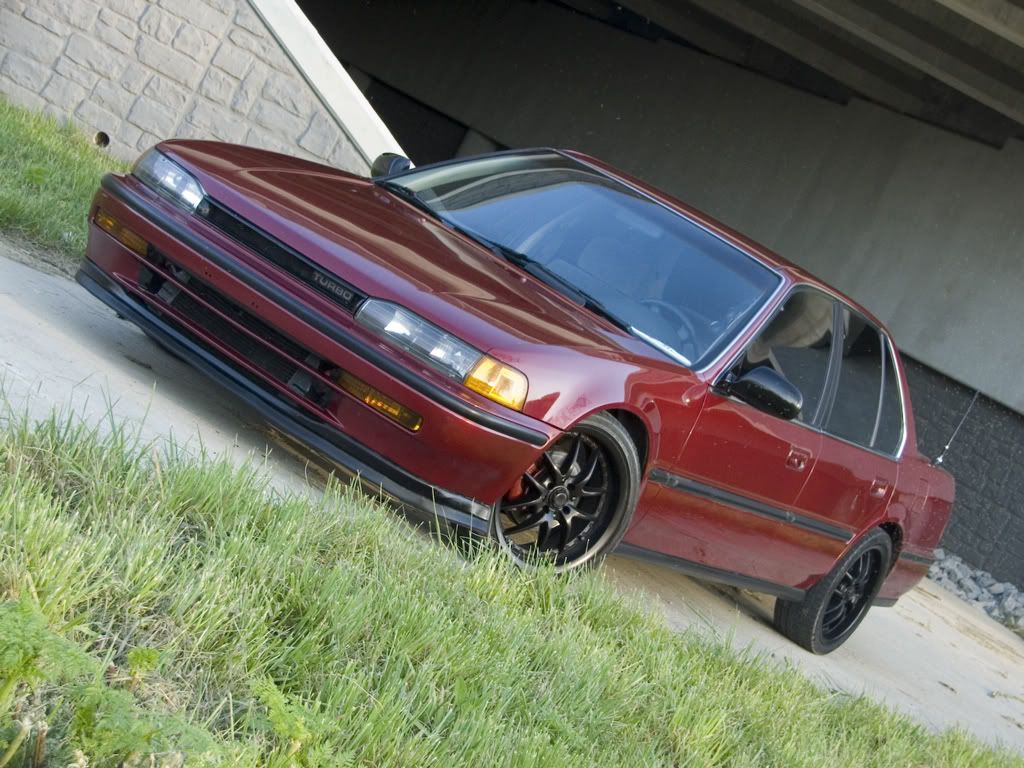 Old and NA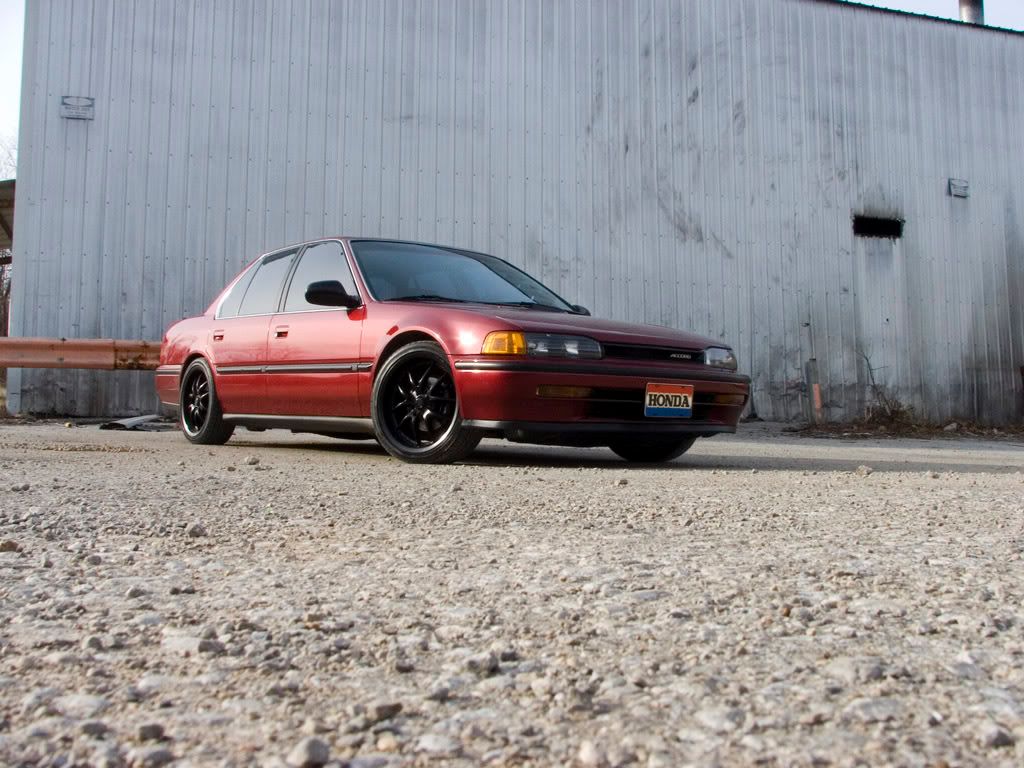 Thanks for looking, any and all comments or constructive criticism are welcome.
lots and lots of pics here
http://s94.photobucket.com/albums/l9...tobot3000/cb7/