There are pictures on pretty much everypage!
SWAP FOR MY H22A ON PAGE 9 POST 179
New pic 4/28/08
Ok, so here is my progress since I bought my car for $450. It was all stock and didn't have a front bumper.
Here are some pics of the fist time I ever took pics, I tinted my windows and put the headlights on before I ever took a picture of my car. Sorry I didn't take a pic of it when I got it.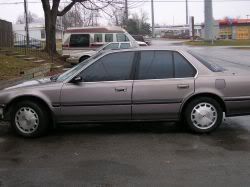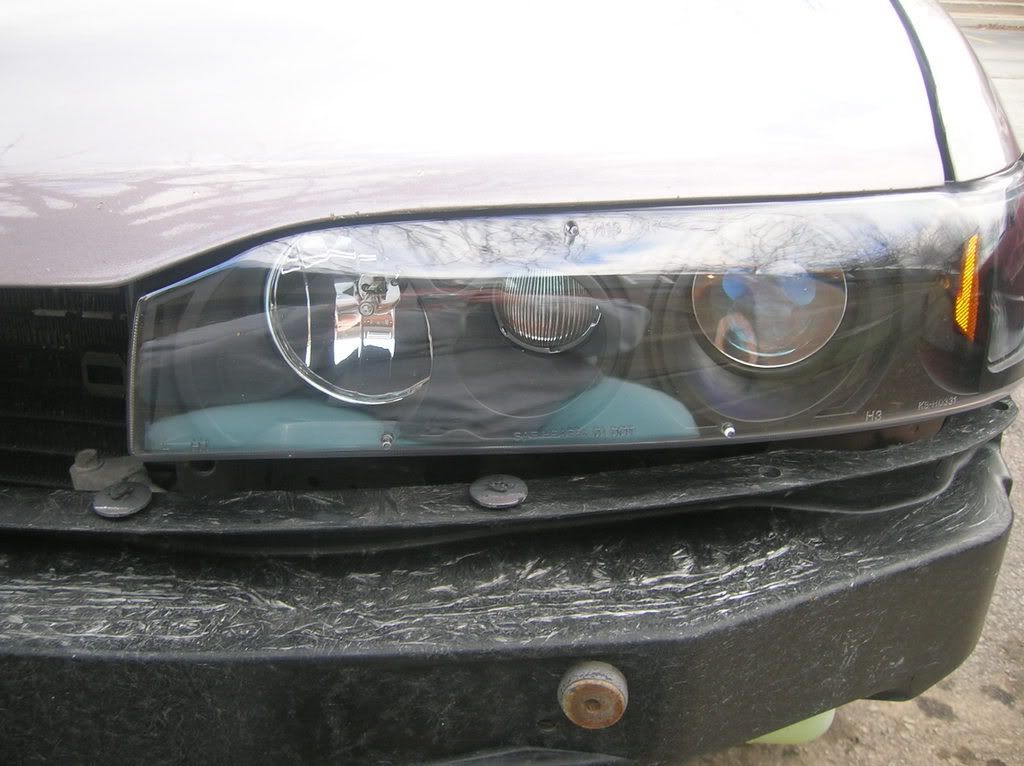 and here are some more pics after I put on my rims, tails, and exaust.
as you can see, my husband put 2 fingers to show how high it
was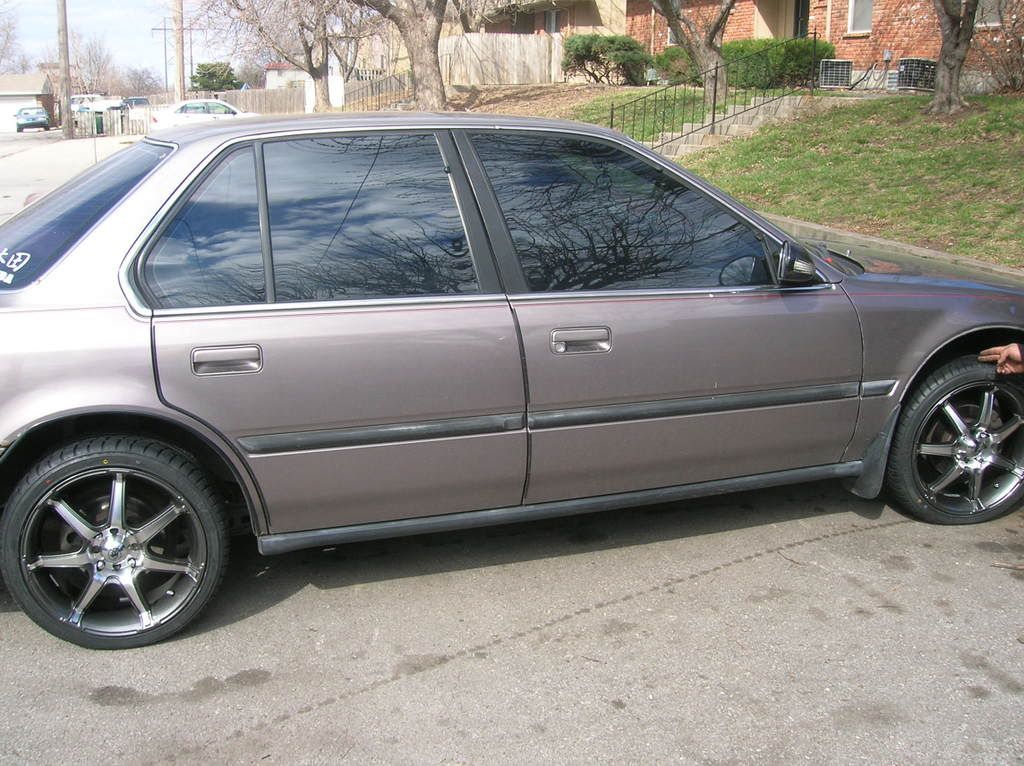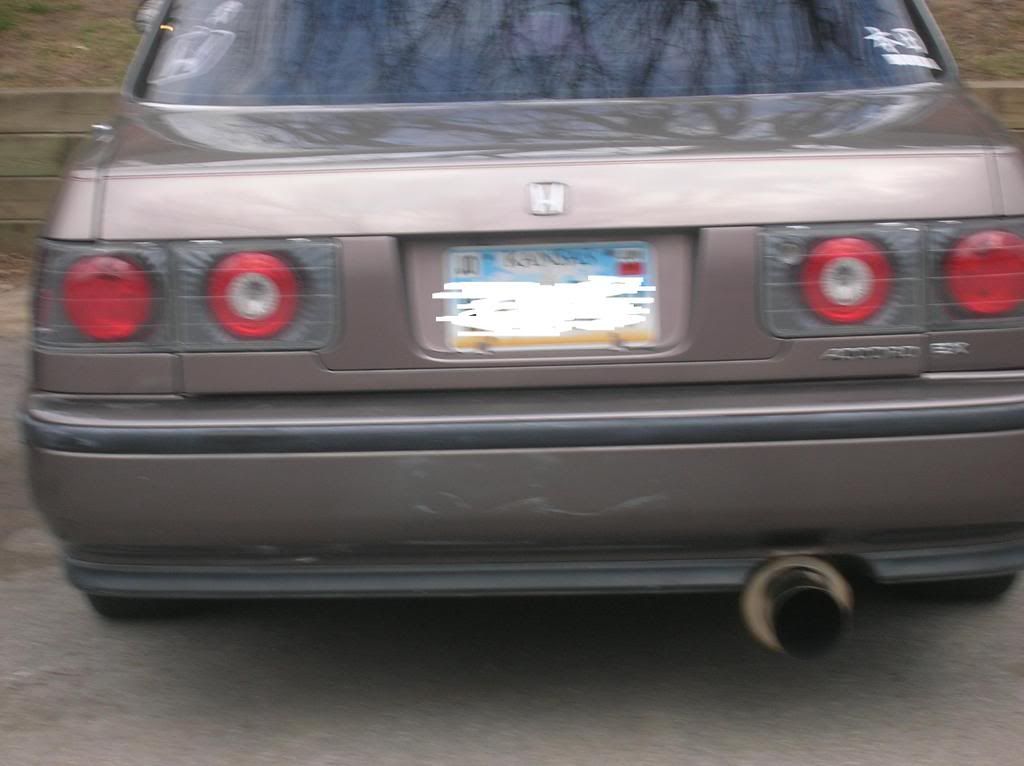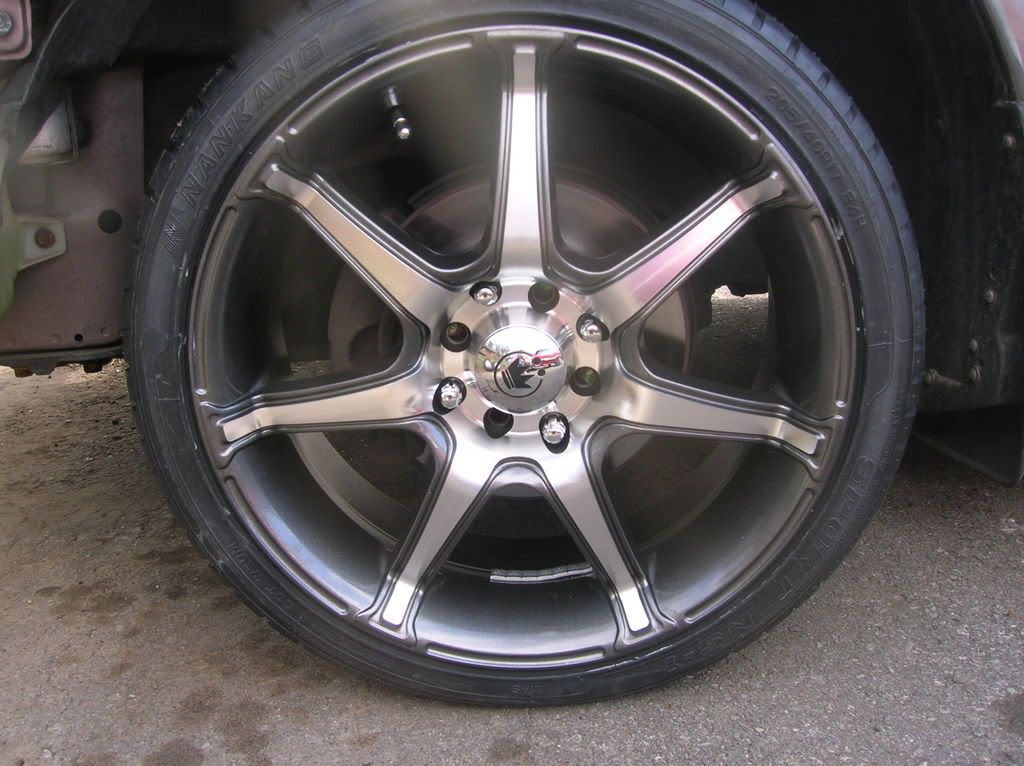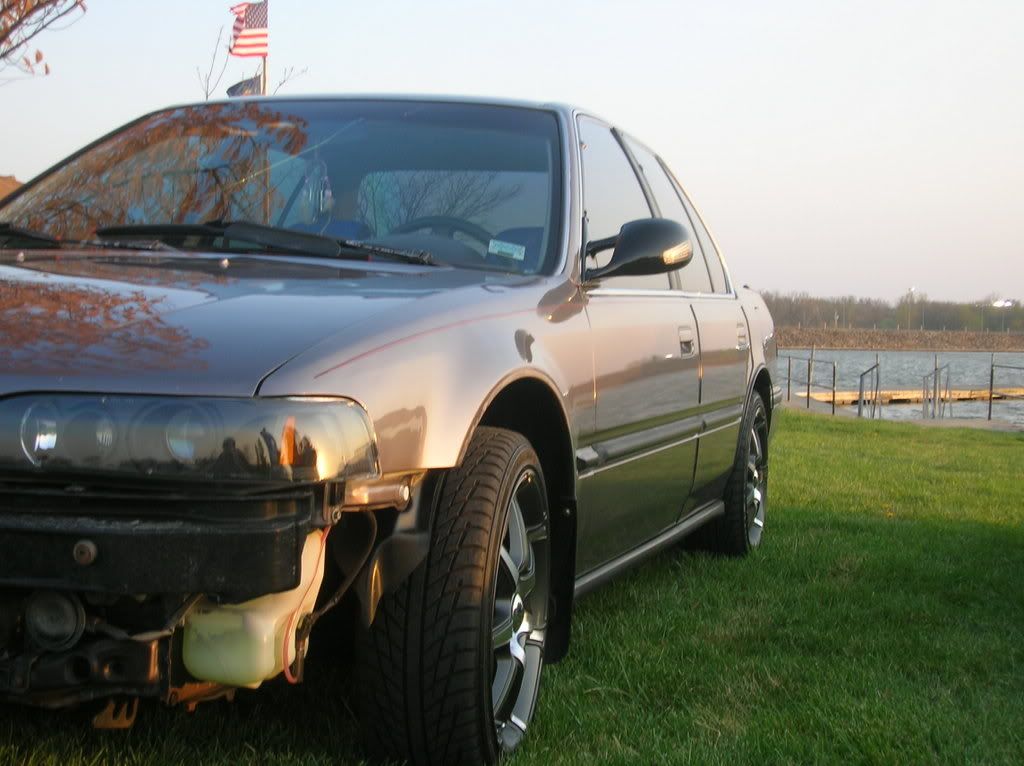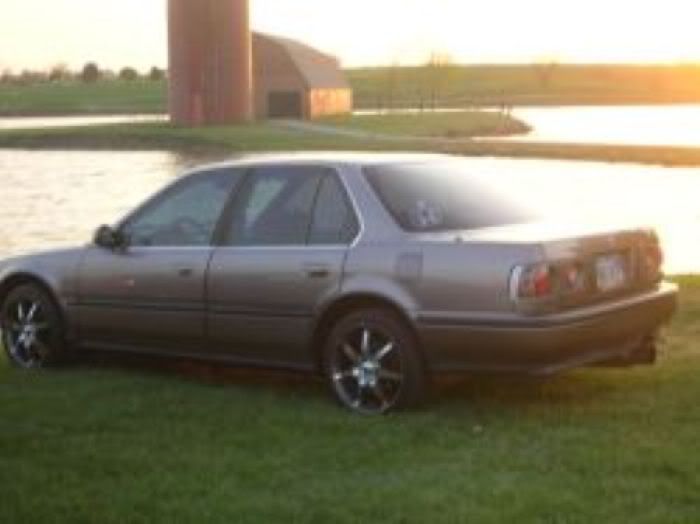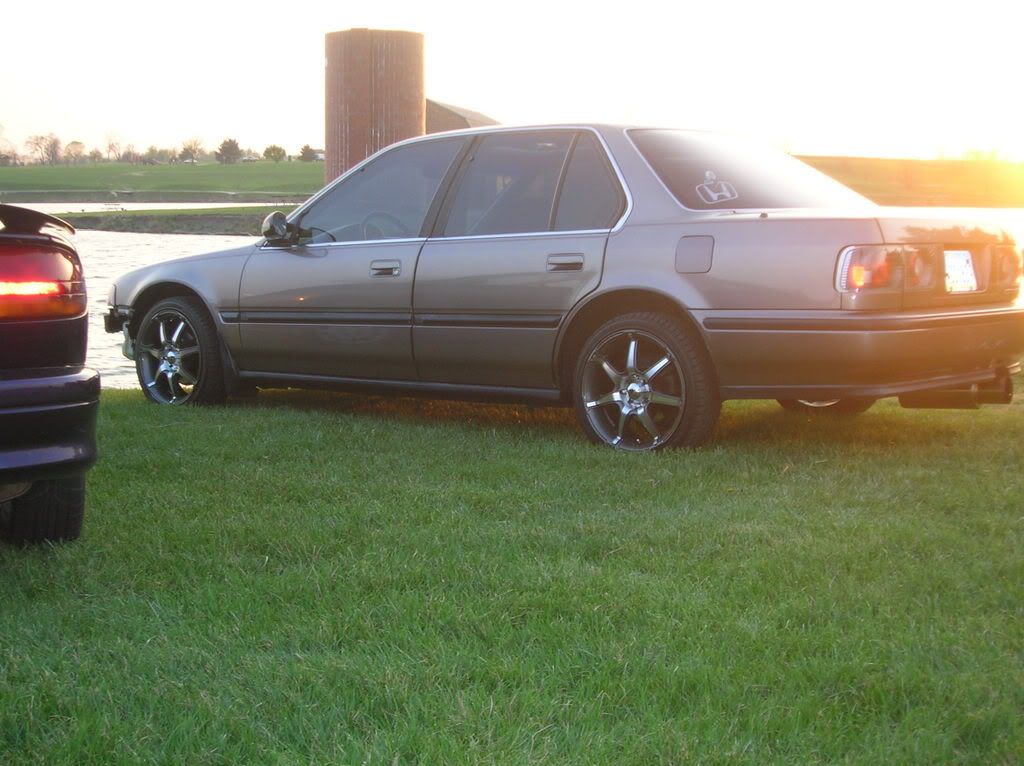 Mods:
Interior:
2 12" audiobahn subs(aluminum series)
audiobahn amp(flame)
alpine amp(for the front speakers not subs)
Soon to be mods Int.
Racing seats
Short shifter
port and polished head
Engine mods:
Now have the h22a with 59k miles on it
exedy clutch and fidanza 8lb flywheel
manual tensioner
5 speed conversion
Exterior Mods:
Greddy catback exaust
Neuspeed Suspension with Koni yellow struts
red/clear tails
HID projector lights
Tinted windows
Konig Reasons Rims (limited edition)
spoon lip
Thats all I can think of right now
EDIT: here are the pics of it lowered

I also have a chipped p28, rev limiter at 7,800, no speed limiter, and I have launch control at 4k. my V-tec kicks in at 4,800 rpm's
Nicole