New Paintjob on Page 2!
Updated Pics on Page 4!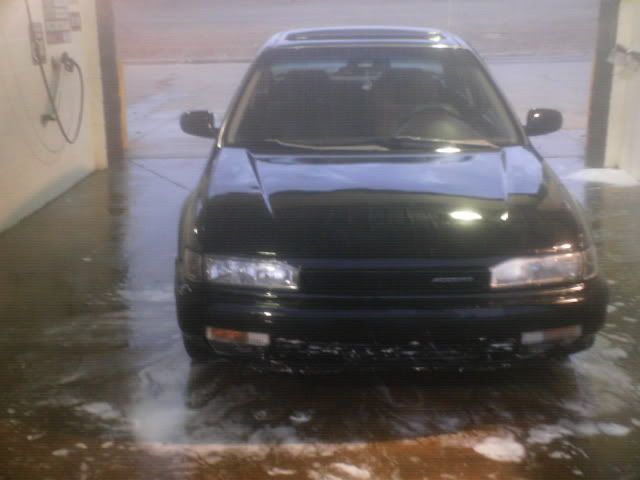 Im 17 and in HS still, just tryin to get as much done to my car... Still pretty much in the building process of working on this project. At first, I didnt car to much for the cb's when I first got it, but as I drove it and learned about it more, I started loving it.lol. I plan to keep this car all the way through college and some more

Engine:F22A1
Short Ram Air Intake System
Blue NGK 10mm wires.
Breather
Interior:
Road Master 6x9's
Exterior:
All White to all Black complete body paint-over
Black Corner Lights
DIY Hacked Black Mesh Grill
Future Plans:
All white re-done interior
Mugen Front Lip
Steering Wheel Conversion
Blue HID Conversion
Red/clear tailights
New Struts
Drop It
16' Racing Rims (any) w/ Toyo Or Kuhmo Tires
Auto to 5 Speed Swap (distant future)
A6 Intake Manny, A6 Camshaft, H23 Throttle Body, P12, Pt6 or chipped P06 ECU
2.25 Mandrel Bent piping to (waiting to be welded) Apexi N1
High Flow Cat