Negative Criticizm will be greatly appreciated on page 3 post number 43.
ok, Well Here is my Accord as it is now. It is in the process of renovation, so i will try to be keeping up with taking pics and posting them up.
I got my Inspiration from [cp]mike's one picture of his engine bay, and since then I started creating what i wanted in my head. So ya in the End my car might end up looking similar.
(I decided to keep track of everything after i took everything out, so no before pics, BUT it was bad. Car is white with green hood, bumper [front n rear], and trunk. Drivers seat was maroon, while everything else was blue, with no sun visers and a whole bunch of other misc. things.)
After i removed the engine
After Dash Removal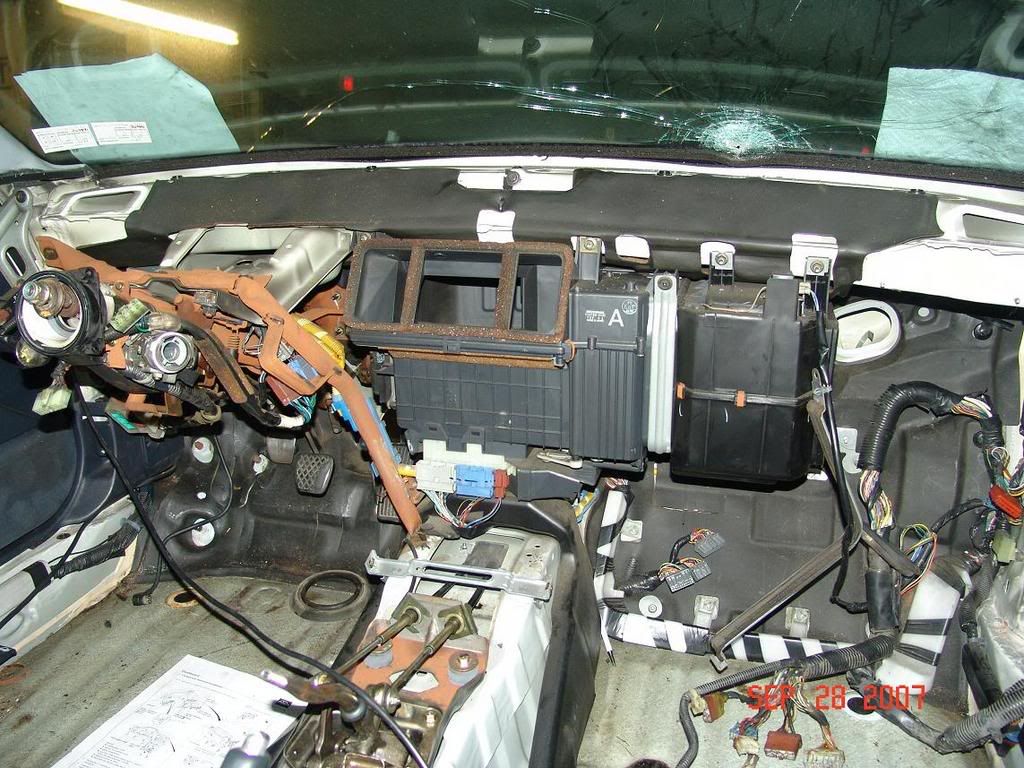 Old Motor/New Motor
As it is Right now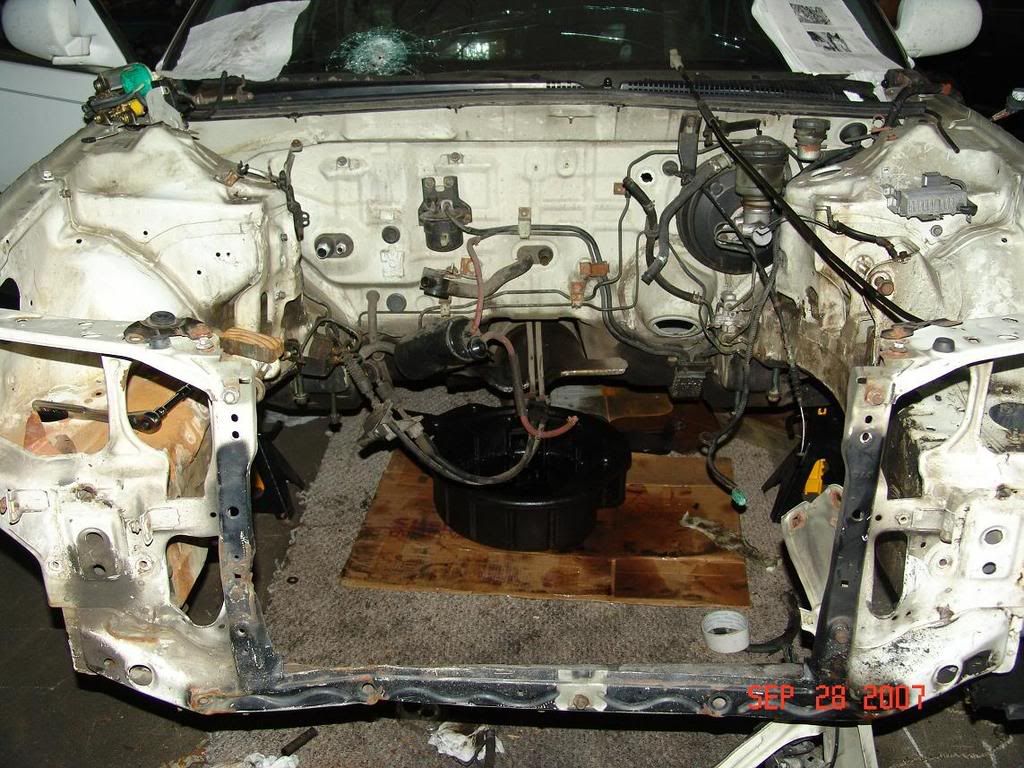 Current Mods
Engine:
JDM H22a with F22 Tranny
Ebay CAI/SRI w/Akimoto Filter
Test Pipe
Greddy Evo2 Cat->Axle(I think)
Thermal R&D Axle-Back
AC-PS-CC Delete
Fully tucked and painted Engine/Bay
Exterior:
JDM 1 pc. Headlights
Clear Bumper Lights.
Red/Clear Tails
OEM Spoiler
10th AE Lip(Same as EX i think)
Interior:
Dont even Have One
SRS Delete
Suspension/Wheels:
Neuspeed Race w/ KYB AGX Adj.
ROH Conversion
Audio Electronics:
Kicker Rear's
Pioneers Fronts
Future Mods. I will Be Transfering from Future to Current as it Happens.
Engine:
Bisimoto's H Header
p28 ECU
Exterior:
Pearl White or CHamsionship White

Blackhoused the 1pcrs + HID them
Fogs
DIY Grill Hack
CD5 Lip (Spare)
Rear Fog
Limo Tint
Interior:
Blue/Tan Custom Mix n Match all Stock
Suspension/Wheels:
10th AE Alloys
Front n Rear Strut Bar
Rear Sway
Suspension Renovation next spring/Summer
Audio Electronics:
Some Pioneer Deck
2 12" Infiniti's
Kenwood KAC-9102D
OEM Legend Tweets