1992 Honda Accord Ex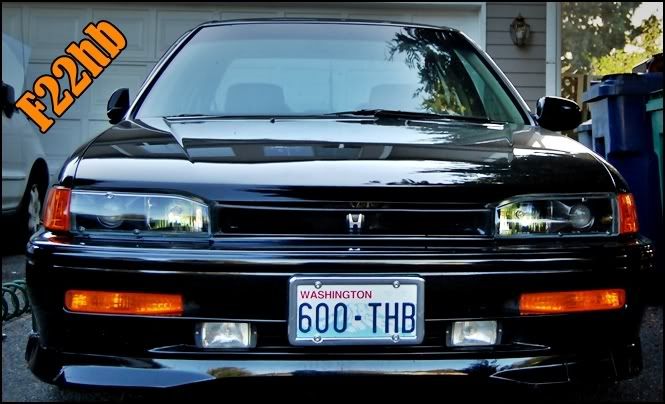 Ok, so my name is Jonathan. I've owned my cb7 since this thread was created 11-22-2007. Before owning this I had a 90 civic hatch which I swapped an F22a1 into. Thats a whole nother story though. When I bought this car for $500 it was in very rough shape with a blown headgasket, bad paint, rust, worn bushings, bad bearings, ratty interior, and dirty engine bay. Since then this car has come a very long way and its been alot of work and alot of fun. I don't feel like writing a novel, so if you care that much, just read through the thread,lol.
Cars Current Status: I'm currently making a new custom catback and installing some new poly urethane bushings up front as well as going about half an inch lower all around. Then I'll be replacing the busted up typeR lip with a cd5 lip. Also hopefully I'll be putting on the new NT-03's very soon.
Latest Pics: