------------------------------------------------------------------------------------------------------------------------------------------------------------------------------------------------------------------------------
So here's a late night shoot I did last night for the company's blog, and to welcome Vancouver's 2010 Winter Olympics..
I found this particular spot to be very challenging..The background is fine, but the parking lot itself has ZERO lighting...So first things first I decided to shoot white cars, because black cars just won't do..And then I set my camera to 30 second exposure, and I was literally running around the car flashing my SB-800 from different angles during that 30 second exposure

And these are the end results...
Again, keep in mind that there was absolutely no lighting in this parking lot...All fill-in on the cars were done by me running around the car flashing my SB-800 while the pic was being taken! lol..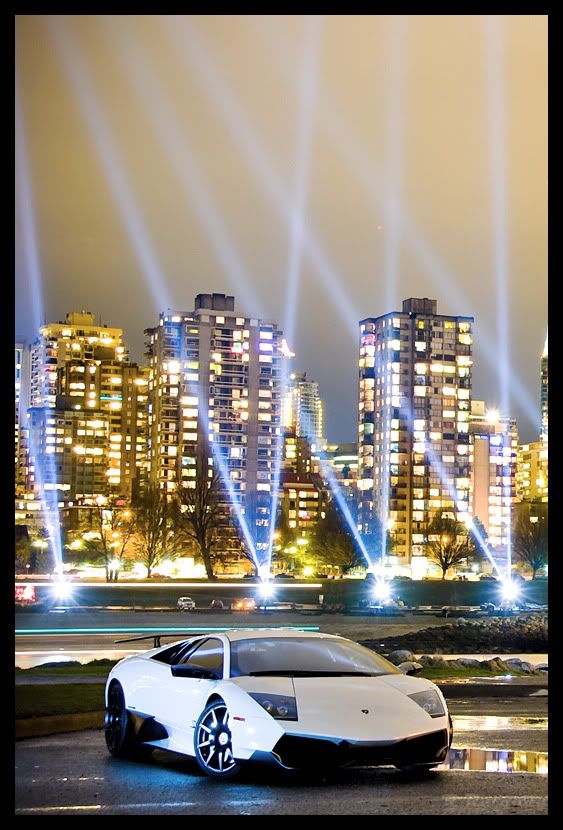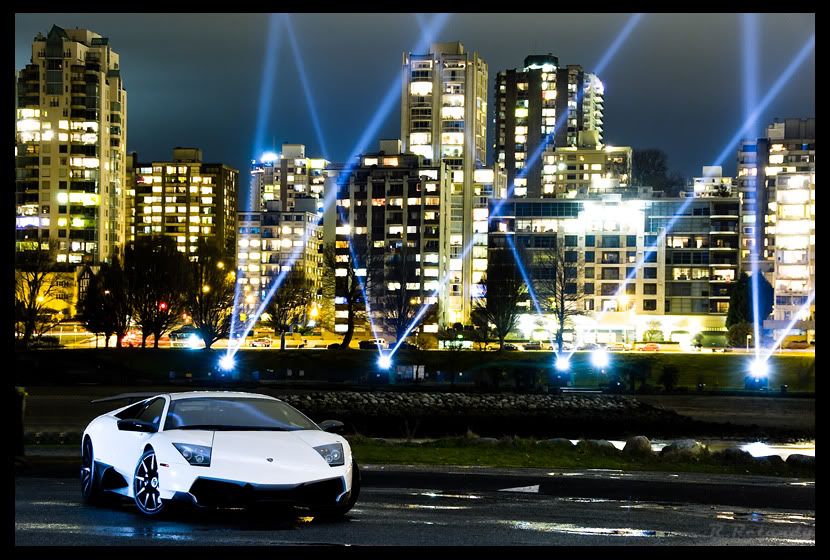 I definitely need to get back in the game and invest in more professional lenses so I can ditch my 18-200mm...My near future plan is to get the Tokina 11-16mm f/2.8, 24-70mm f/2.8 Nikon, SB-900 flash, wireless trigger, and a D2Xs and I'll be good to go! For a little while at least, until I can afford the D3 lol..
What do you guys think? They're not the sharpest pics, I'll give you that

But I hope you guys like them!!
Ronald