I was pulling my HF's 8v for the B7 swap and got bored so I decided to do a write-up for noobs to use. This is a pretty simple process and doesn't require a whole lot to do. Though this was done on a CRX the basic process should be the same other than having shifter cables instead of the shift rods.
Materials:
Sockets (10-20 and a 32mm for the axles)
Ratchets
Wrenches
Hammer
Ball Joint Seperator
Jack
Jack Stands
Wire Cutters
Screwdriver
5/16 Punch (bitch pin removal)
Cherry Picker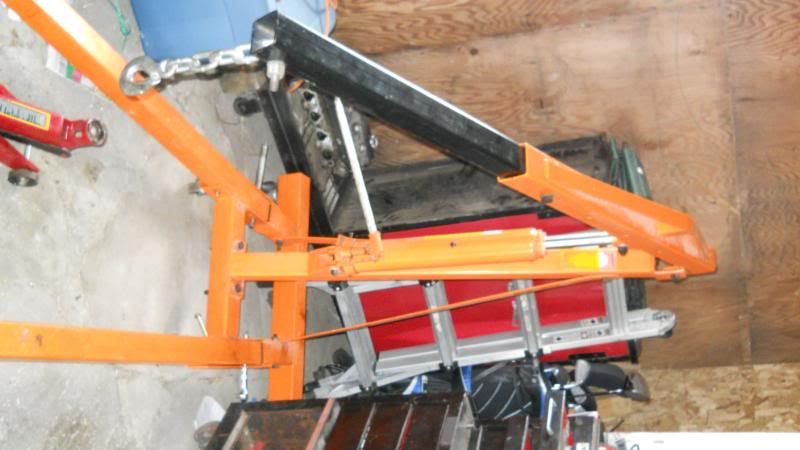 Those are the basic tools you need. I have a few extras I use but they're not necessary in most cases. Now onto the swap. I took a combo of video and pics every so often so just about everything should be covered.
First get the car on jack stands. I also like to put my wheels under the sides of the car as extra protection in case anything falls. I also like having it up since it helps you avoid leaning over as much and getting a sore back.
Once the car is up. I remove the battery, battery tray, and intake piping. The battery requires a 10mm socket and the battery tray is a 10 and has 1 12mm iirc.
Part 1
YouTube - Engine Removal Part 1
Once you have that done go ahead and unplug the wiring harness for the engine from the chassis harness at the strut towers.
Part 2
YouTube - Engine Removal Part 2
This fuel feedline to the fuel rail is a 17mm.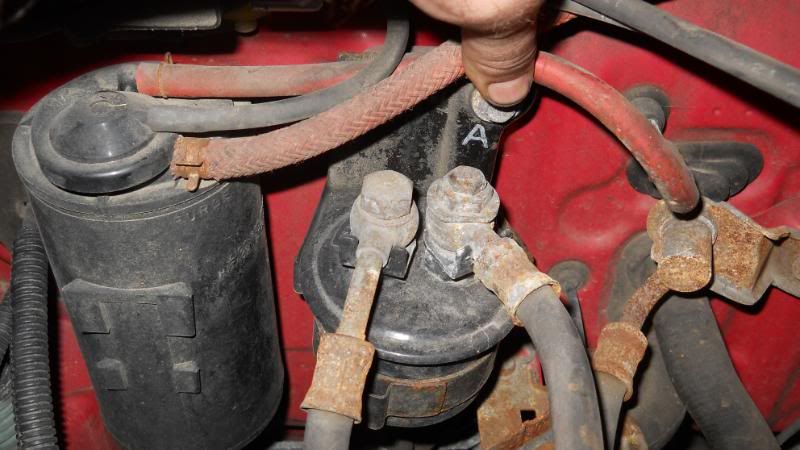 I also forgot to mention to disconnect the fuel return line here.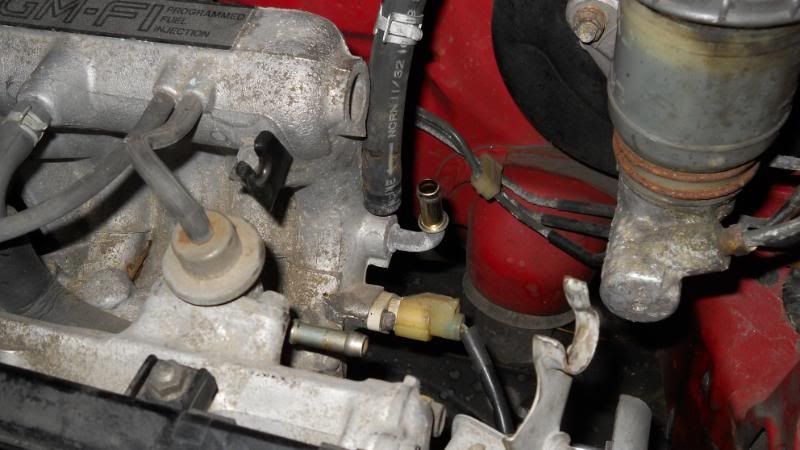 Part 3
YouTube - Engine Removal Part 3
After that is done I like to take care of everything underneath the car before pulling any coolant hoses. This includes unbolting the header, disconnecting the shift linkage, and removing the axles.
Part 4
YouTube - Engine Removal Part 4
Part 5
YouTube - Engine Removal Part 5
Once that is taken care of you can pull the axles. This only takes 2 bolts to do. One is the 32mm axle bolt and the other is the 17mm lower ball joint bolt.
Part 6
YouTube - Engine Removal Part 6
I usually position the floor jack right about here when I jack up the LCA. This helps to keep the ball joint from spinning when you go to unbolt it.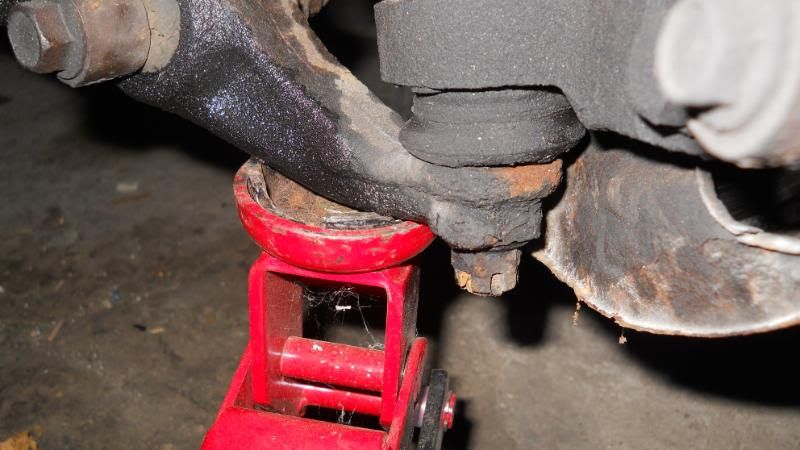 Part 7
YouTube - Engine Removal Part 7
Once the ball joint and axle nuts are removed, you can then pop the axles out.
Part 8
YouTube - Engine Removal Part 8
Once the axles are pulled you're done underneath the car. From here you can disconnect the vacumn and coolant lines.
Part 9
YouTube - Engine Removal Part 9
Part 10
YouTube - Engine Removal Part 10
Once all of this is done, the engine should be out.