-what is a rear lip?-
A rear lip is an appearance enhancement to the lower rear bumper that typically serves no other function but for aesthetic purposes. Depending on the type of lip it can either give the car a nice subtle touch or change the rear completely by being aggressively designed.
-do any cb7s come with a rear lip from the factory (oem lips)?-
No, the little 1" area before your bumper ends is not removable and is part of the bumper mold. A lip defined above is a separate piece that goes onto your bumper.
-what are these different rear lips made of?-
Urethane/Polyurethane :
Bendable plastic material that is very durable and rarely gets damaged under harsh conditions; best material for a lip.
ABS Plastic:
Bendable plastic material that is very brittle and can be damaged easily with a mere tapping upon any hard surface
Fiberglass/FRP:
Rigid material that seldomly bends and a little stronger than abs plastic but still retains its fraility
OEM Lips:
Made from similar material as urethane and has similar traits.
-what rear lips fit?-
1990-1991 rear lips and 1992-1993 rear lips cannot fit each other perfectly regardless if they are coupe or sedan because the bumpers are different. So you will need to make sure if you buy a lip to get the right year or buy a bumper for the specific year to use the lip.
Wagon rear bumpers are different also and so are their rear lips; wagon lips will not fit sedans/coupes vice versa.
-Xenon Mild Urethane-
Old School
ikayto
-Erebuni 129/Sigma- Urethane
Aww shiet - 129a
Inspired - 129
-Accord Type-R Style/Mugen/Spoon-ABS Plastic-90-91 Only!-
Will fit 92-93 with cutting of the muffler cut out.
Apuforyou w/ a 90-91 bumper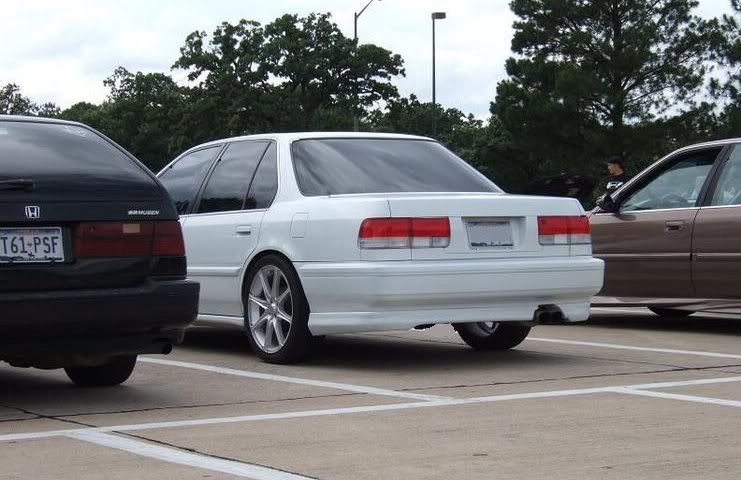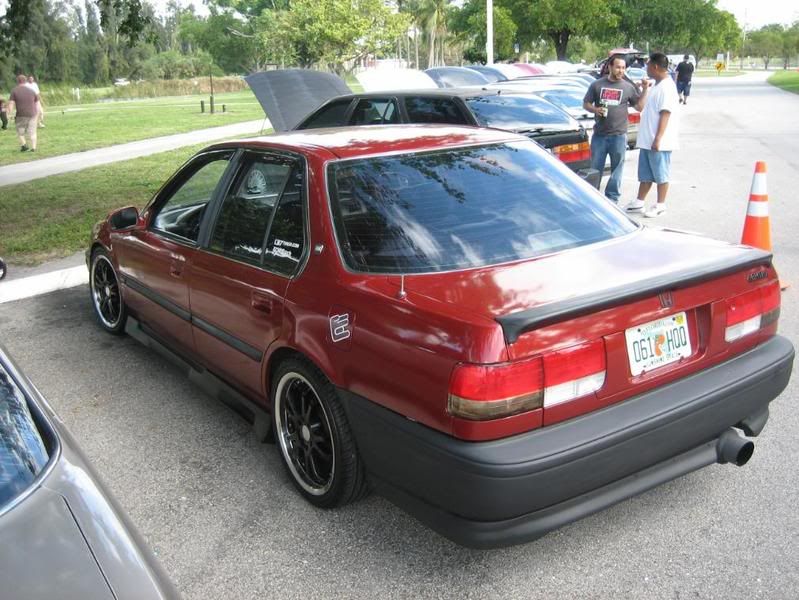 <--92-93 Bumper
jhondayaaj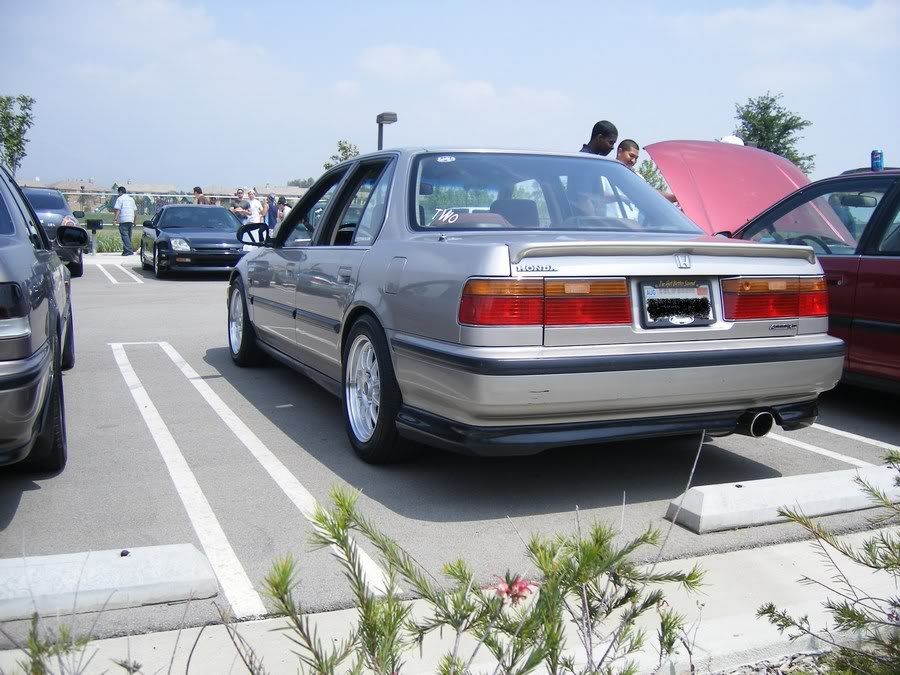 -94-97 Accord factory 3 piece rear lip, needs extensive modification to fit.-
CB7_91/DX
Ronald Type-R
-Value Sports Wagon- Fiberglass
-Value Sports Sedan- Fiberglass
-Value Sports Coupe- Fiberglass
-Chargespeed's MADCAP- Fiberglass
-Chargespeed Wagon- Fiberglass-
-Wings West NSX rear lip- Urethane
jdm cb792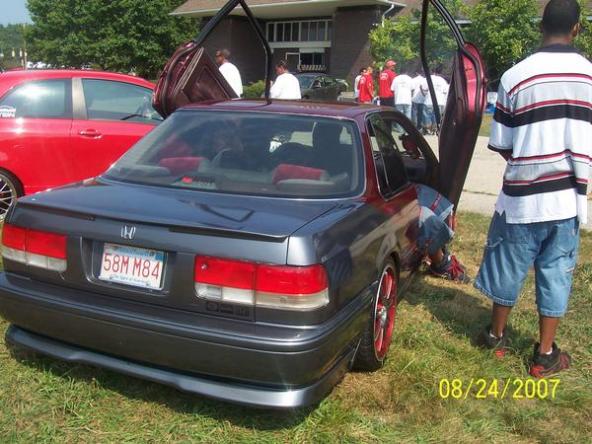 -Xenon Aggressive- Urethane
[Need member's name]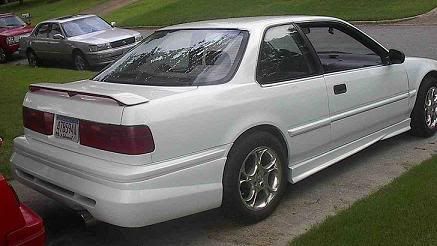 -ok, i know what lip i want, where can i find it?-
Erebuni - discontinued; have to find someone willing to sell to it on here.
Xenon Mild/Aggressive -
http://www.andysautosport.com/
www.advancespeedshop.com
-must call as they dont list it on their site <=probably cheaper.
Mugen Style/Type-r
www.ebay.com
they're everywhere..
Chargespeed:
Order from chargespeed usa.
-how much should i anticipate spending on the lip (usd)?-
Erebuni/xenon expect to pay about $200+
Chargespeed: not even offered in the US, expect $700 with shipping from Japan.
94-97 Accord rear lip: $30-40 bucks used? or a lot cheaper from a junk yard just requires work.
Accord type-r/mugen: $70-60
-How do I install my lip?-
Bolts, nuts, washers, and sometimes a little double sided tape.
There are always bolts needed at the edge of the rear bumper where the mud flap would usually go to install the lip. Depending on your lip it should have more tabs that attach beneath your car with self tapping screws and most of the time manufacturers supply double sided tape to run along your car.
Accord type-r/Spoon rear lip:
Screws on the outer edges of the bumper, screws in the muffler cut outs.
Xenon Mild:
Screws on the outer edges of the bumper, screws beneath the car and double sided tape along the edges.
Erebuni Mild/Chargespeed:
Unsure. Pm Inspired or Accord Warrior for details.
94-97 Accord OEM rear lip:
-Need bondo and time, not recommended for the beginner.
-Lip needs rear mudguards to appear to fit properly since it is short on both ends.
A thank you to uncle_el for the format I used to create this FAQ.