After searching around the only DIY I could find basically said to yank really hard. This works some times, but also takes the chance of leaving you with a pin in a connector and no way to get it out, so I came up with my own method.
Tools: Jeweler's flathead Screwdriver
Sewing Needle
Materials: The connector you will be using
Extra connectors to practice on and get extra pins from
Step 1: Look at the side of the connector; there will be an 'S' shaped length of plastic with a clip behind it.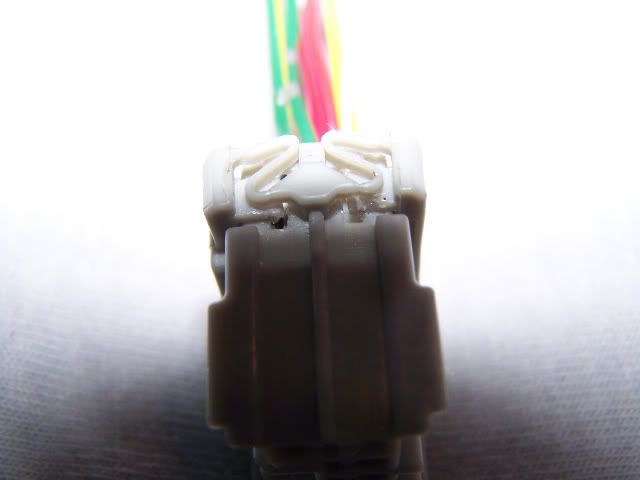 Take the screwdriver and undo the clips. There will be one clip one each side for the top and bottom. I found it a lot easier to just release the side I was currently working on.
Step 2: Pull the lock up and out.
Step 3: This is when we actually pull the pin out. The inside looks something like this: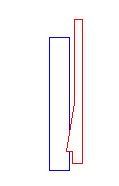 The red part holds the pin in place and is what we are moving out of the way, the blue part is the pin.
The connector: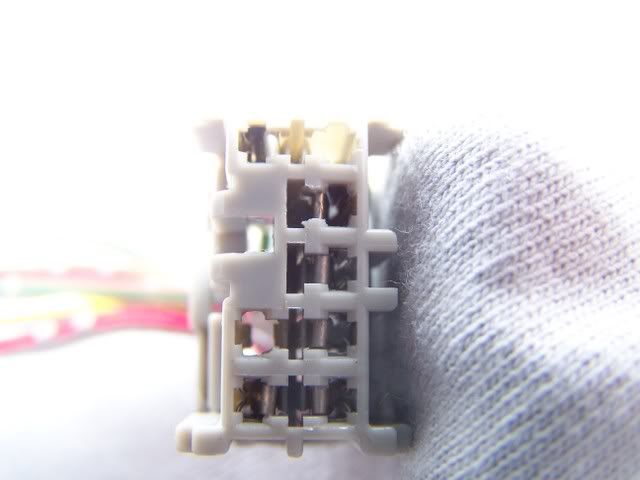 Pull on the wire you want to de-pin slightly. Now insert the needle between the pin and the lock, like so:
Now push the lock towards the center of the connector, this should dislodge the pin, if not move the needle around as needed.