So I set out to get LEDs for my aftermarket clear tails for the 5th gen wagon.
Looking over the options and being on a budget, I went with a different solution.
Posting this on a 4th gen forum because I figure you guys could adapt it.
I order 4 LED Arrows in red, they ran me $4.14 shipped from Hong Kong.
I then ran to Radio Shack and got 4 Diodes, and a package of 450ohm Resistors, for under $5.
I had electrical tape, wire, and silicone sealant laying around, kept cost down.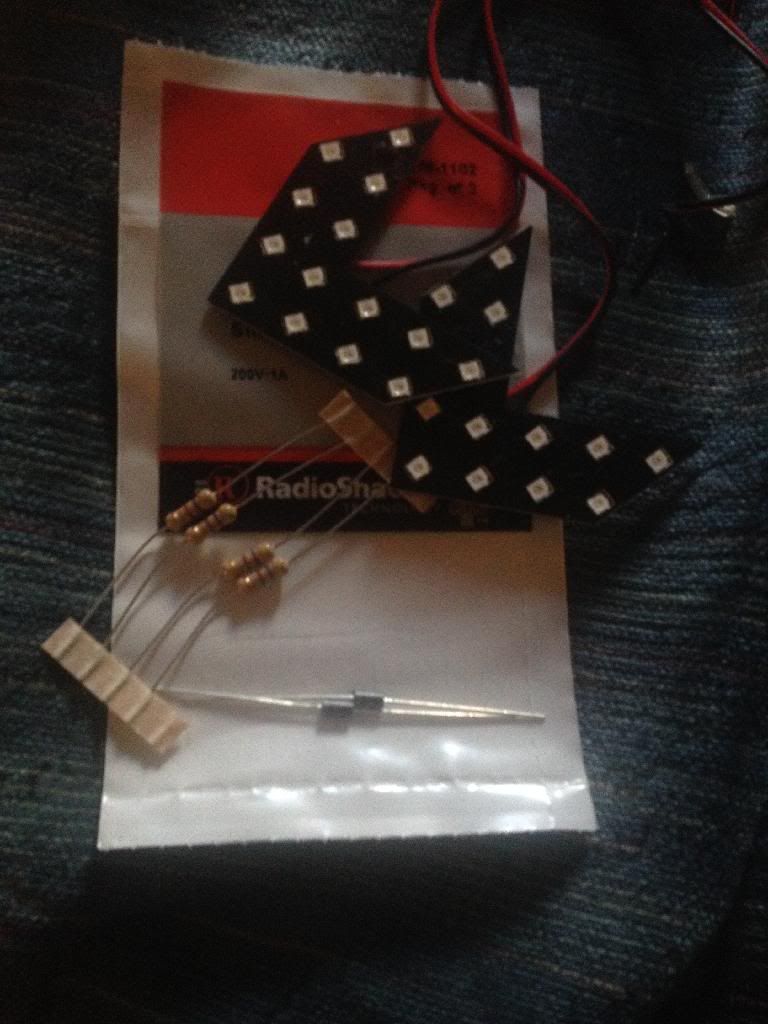 Heat your tail lights up at 250* for 12mins in your oven.
Pry your tail lights apart, be careful, take it easy.
Place arrows in your tail light, any way you want. I spread mine out.
Run wire through existing hole.
Wire.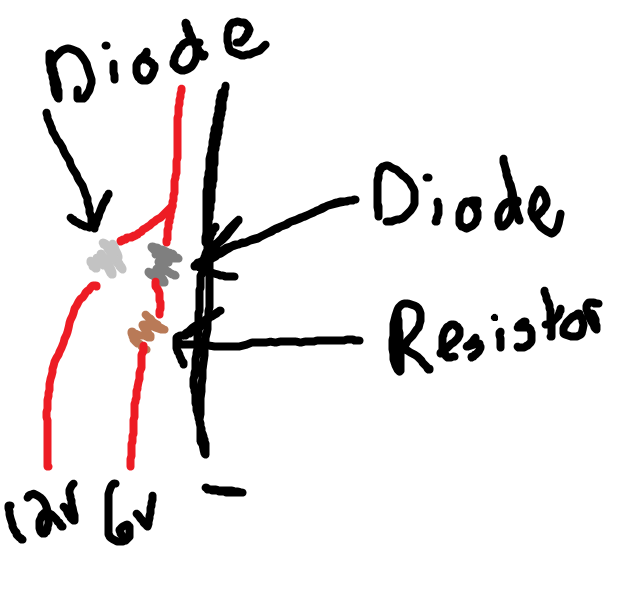 Seal up the tail light, and seal up the hole for the bulb, enjoy.
Brake light on.
Reg tail light.