When the battery tray on my TSX cracked a short time ago I ended up ordering another.
While online I noticed a part description for a mat which I must have lost sometime ago.
So I ordered both and when they arrived I was really disappointed with this part.
The "mat" was literally as thin as a tire inner tube and ASFAIK offers little to no protection against vibrations much less any sharp bumps or jolts.
This got me thinking about my solution for the 93SE which I've outlined here and is extremely easy to fabricate using ordinary scissors and a garage floor tile cushion.
Over the years I used different materials including old carpeted floor mats, house carpet cut-offs, etc. But none have worked as well as these cushion tiles.
They last for years if you don't destroy it with battery acid. Even if you do, it's very simple to cut another one.
Typically these tile cushions come in multiple sets so you have an almost infinite supply to create more for all your cars.
What's interesting is why Honda never offered an OEM mat for the CB7's (at least not in North America)...
Here's my DIY solution start with a single tile and after you remove the battery tray from the car place it on the mat near any corner.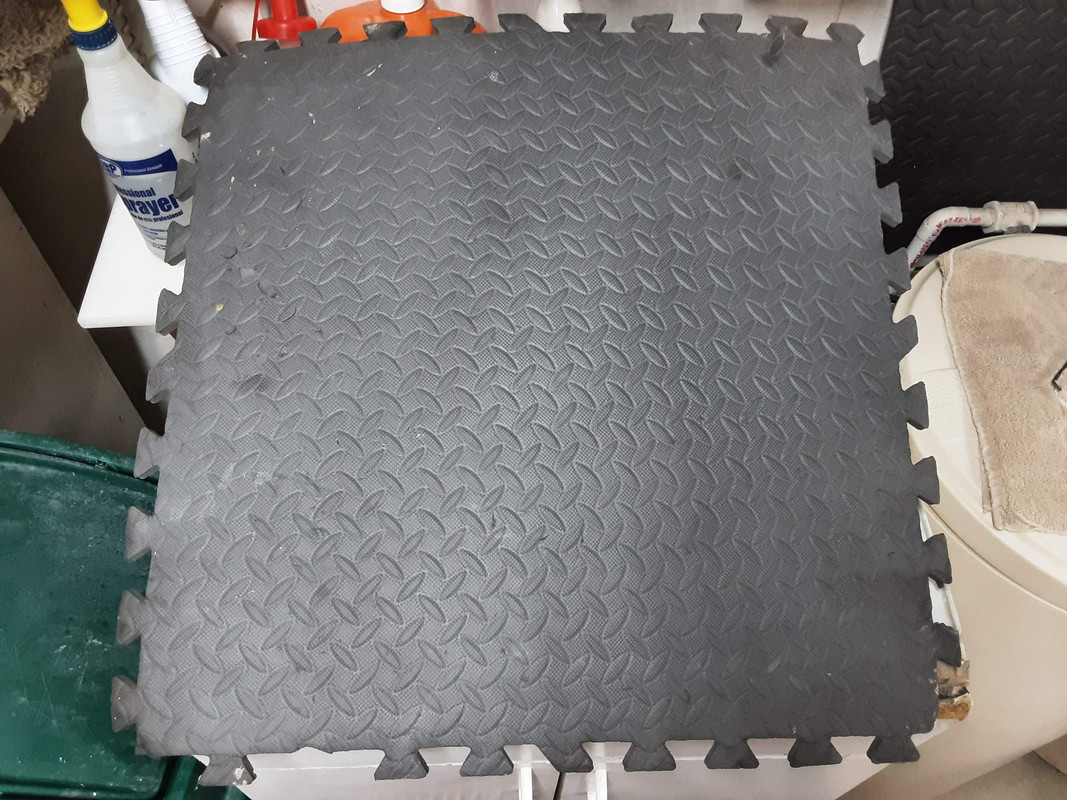 With the tray located on the mat trace around the outside perimeter with either a pencil or Sharpie.
After it's cut out place it on the tray and check for fit.
If it's too large just follow the outline and remove about 1/8" all around and check again.
It needn't be too precise since it's soft and will conform to the tray shape easily especially after the battery is installed.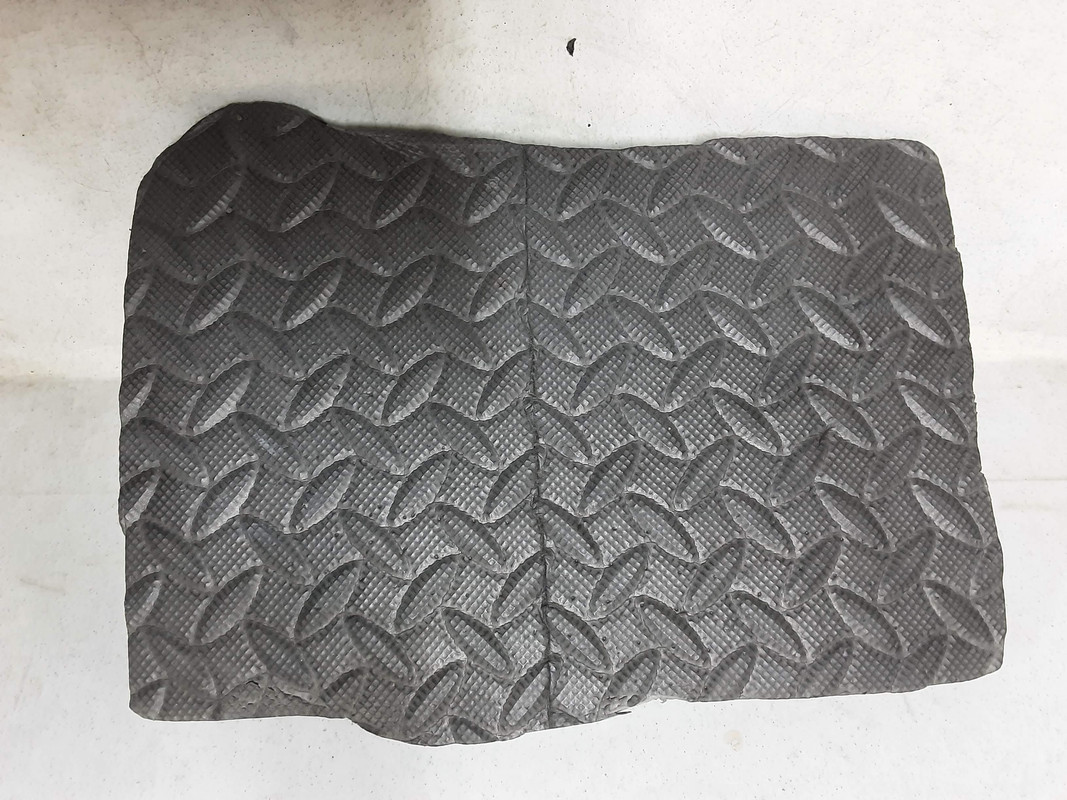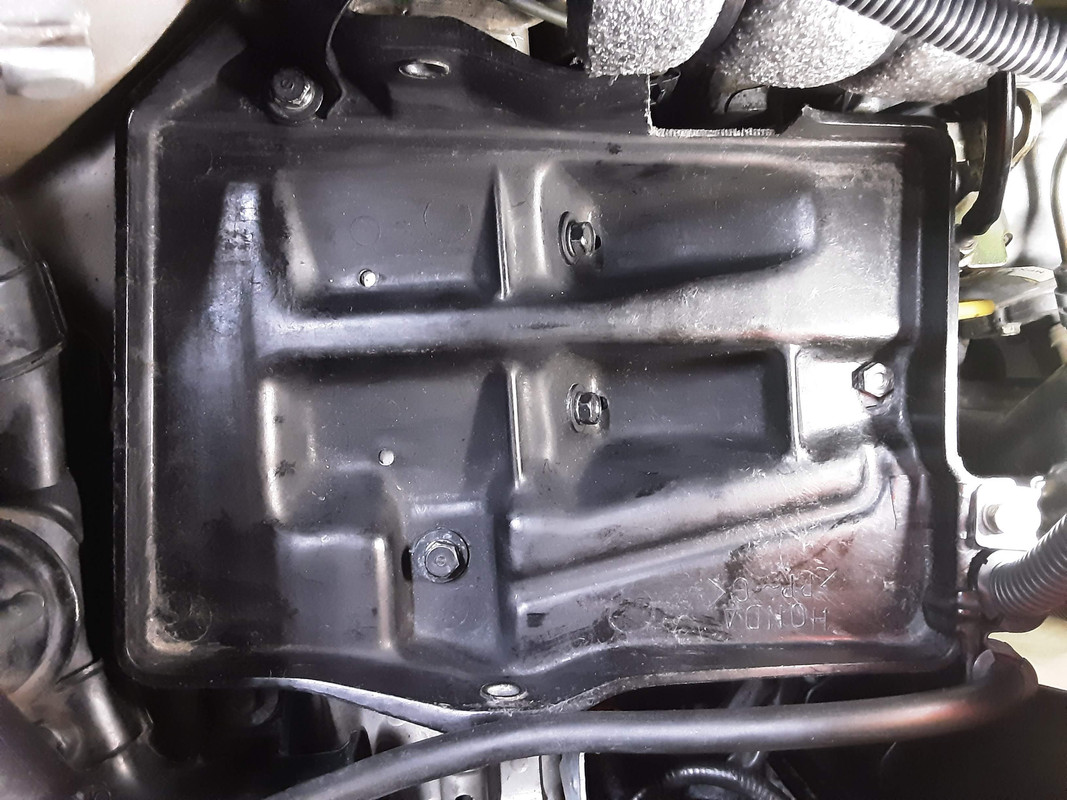 Tile thickness is ideal so there is no interference with the "J-Hook" holes.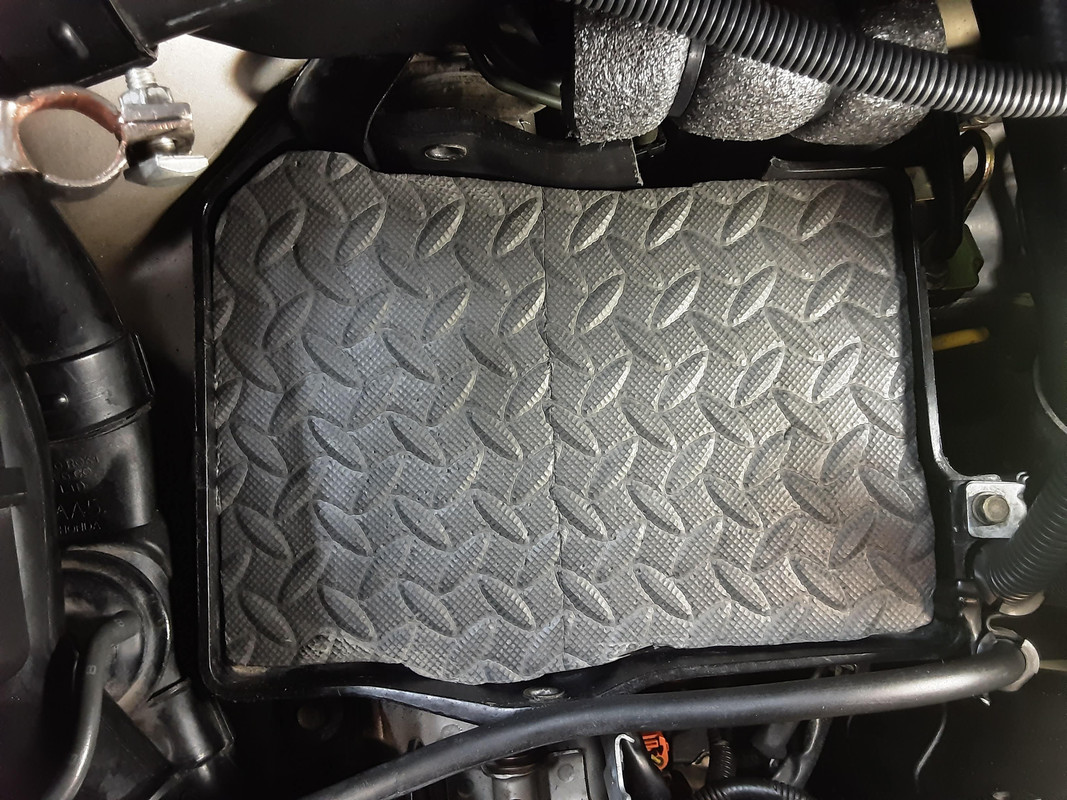 The foam is "spongy" when new so don't be afraid to tighten it down. Just not too much.
Over time it will continue to compress the mat somewhat but it should remain compliant.
Just keep checking the battery over the next few days by rocking it gently to see if its too loose.
If it is tighten slightly if necessary and check it again in a few weeks.
Once it's settled it shouldn't need any further adjustments.