This is a how to for changing out a CB7 automatic shifter to a CD6/7 unit
I take no responsibilty for those who attempt this and damage their accord from doing this DIY incorrectly!
Enjoy!!!!
My accord shift knob is sun damaged and worn from daily driving. A long time ago I went to the junkyard and passed by a 95 Accord and I liked how that particular oem shift knob looked. The oem CD accords shift knob is a little more skinny and non-bulky looking compared to the CB7 shift knob.
I took off the shift knob and tried to fit it on a CB7 shifter.... however it didn't fit. #1 The oem shifter stalk mounting holes aren't in the right spot making it a non-bolt in affair. I threw out the idea since I didn't feel like drilling into my oem shifter stalk just to mount this knob.
Today I was bored and passed by another CD7 accord coupe. This time I examined the whole automatic shifter unit and then compared it to a CB7 unit. I noticed everything was basically the same except for the middle shift stalk. I then took this home and started my project! This is for those who want to opt for another automatic shifter...but don't want to go aftermarket. The 94-97 shifter is a little more sleek in design and in my opinion looks sweet. This is my first DIY i've posted and maybe after this i'll post a few more. Sorry for the pics.... the sun was starting to set and I didn't adjust my camera to the lighting.
Average swap time roughly 45 min. Cost of the shifter unit $17 from my local Pick n' Pull yard without the exchange policy and military discount!

Regular price would've been $22 without the exchange policy.
Before
After
Tools:
First start by taking off the center console DUH! (no pics of this) Afterwards you will have access to four 12mm bolts holding the shifter plate down and two 12bolts holding the shift indicator control unit.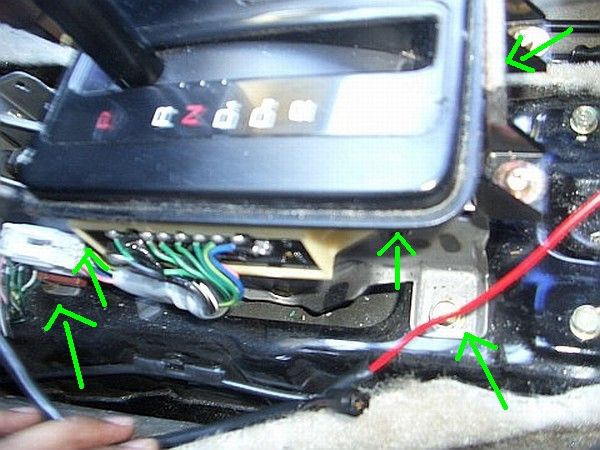 Next you want to take off the two 10mm bolts holding the automatic shift linkage.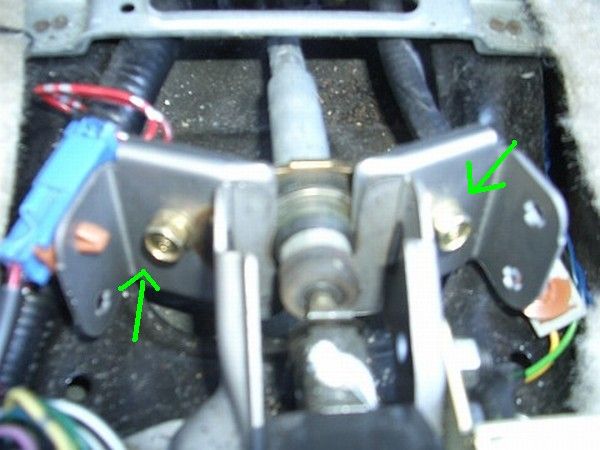 Once that is out of the way, u can now freely move the automatic shift linkage and it will be easier to access the clip which needs to be removed so you can disconnect the linkage from the shifter unit. Using the vice grips, carefully tug and lift up the safetly clip holding the automatic linkage.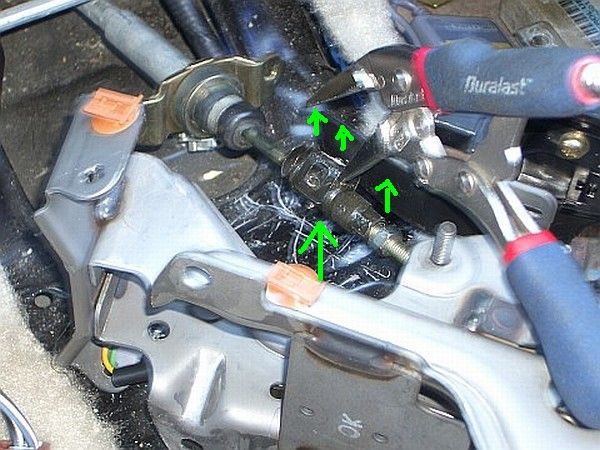 The Clip is removed...however you still can't seperate the linkage just yet. Keep the clip in a safe place until later and don't LOSE IT!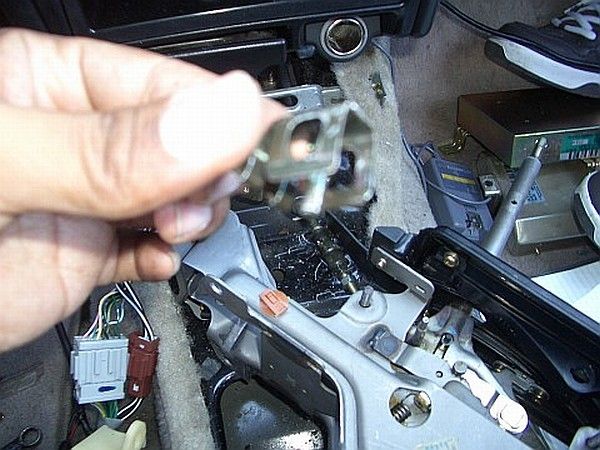 Without the clip, you can now loosen the little nut and with the vice grips loosen and then seperate the linkage from the shifter unit.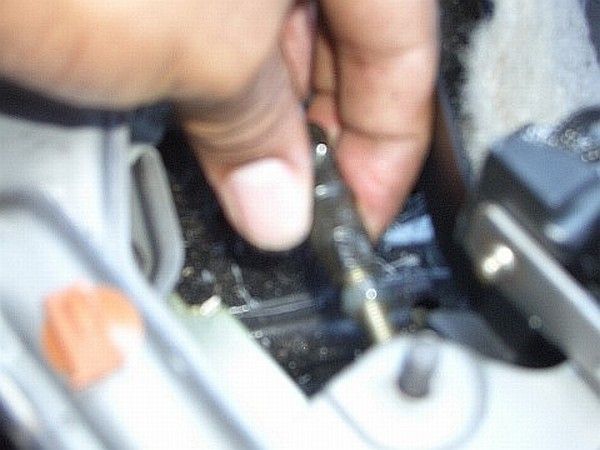 Auto shift linkage and shifter seperated