Problem:
Upper Suspention Loose, Car feels like its going off the road
Solution:
Upper Ball Joint Broken
I writing this diy, because I searched and cant find a thread about it. Its pretty simple.
Tools:
Basic Socket and Wrech Set
Front End Tool/ Ball joint breaker
Loosen the lug nuts on the wheel a bit.
Jack up the car and put it on a jack stand, also pull up the ebake.
Take off tire
Take off the cap that covers up the ball joint bolt.
Remove cotter pin and take off the bolt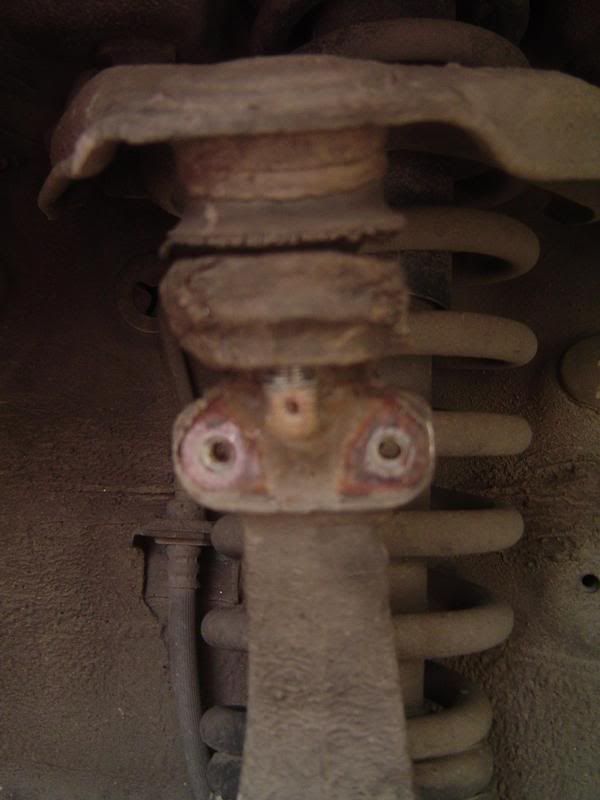 Hook up front end tool and tighten until the ball joint shots out of the spindle
Remove fuse box bolts to access the control arm mount bolts
Loosen the mounting bolts
Both control arms side by side. you can tell which one is new. also when putting them back on, take out the bolts that side through the mount and clean then with a wire brush (because their painted). then apply some synthetic grease and install back in place. tighten them until the nut and bolt touch the arm. dont tighten them up, because you want the mount to move freely when putting it back on.
install arm and tighten bolts back up.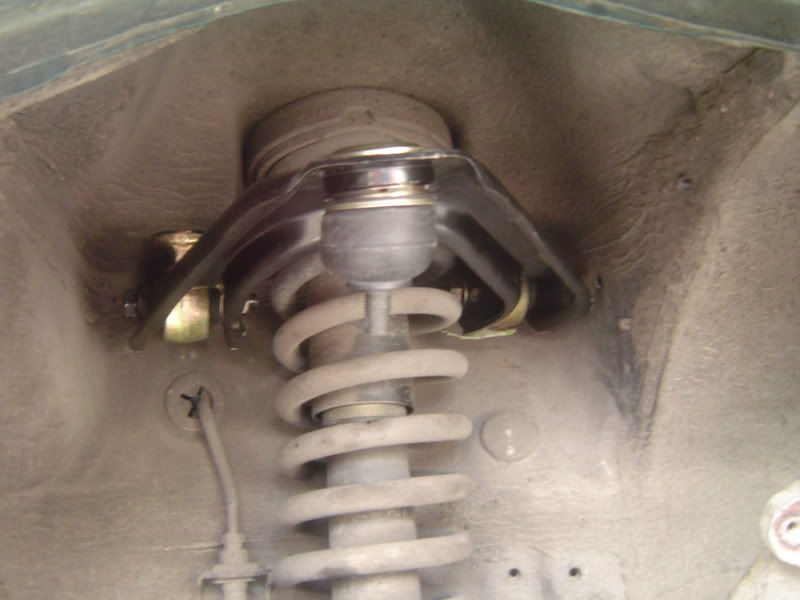 tighten up the bolts that slide through the mount. then install the fuse box back on and tighten bolts. slide the spindle into place and put the ball joint bolt back in. a cotter pin comes with the arm, so slide that in now, but make sure the nut on the ball joint is tighten up good.
install the cover cap back on and your done!
good luck. later.