UPDATED MR
Whats up everyone, I've been a member on this site for quite some time now, finally created a members ride thread.First off I would like to say much RESPECT to everyone on this site! I can say for most of us, we learned so much from the help of each other. With that said, this is my 92 Accord Ex coupe. Hope you guys enjoy and let me know what you guys think. Its been through many phases, so there will be lots of pics showing the progress.
1992 Honda Accord Ex Coupe
ENGINE
5 Speed F22a1
AEM short ram Intake
Tsudo Fireball Exhaust
Exterior/Lighting
Custom Pearl White 3 Stage Paint ( Blue pearl)
R33 Front Bumper
Black Widow 2 sideskirt
Black Widow 2 rear bumper
Black Widow Wing
Sedan Trunk Swap
Custom Painted Red/Clears
Custom molded the side Skirts
Shaved doors
Shaved side moldings
Shaved antenna
Shaved Rain gutters
Shaved hood squirters
Shaved all emblems
Aftermarket Ebay grille
Black Corners
Blacked out Headlights/BMW E46 Retrofit w/ 6000k Hid's
Custom fog lights with 6000k Hid's
Avs Window Deflectors
Avs Sunroof deflector
5% Tint all around
All Clear Tails (Not Installed)
Interior
Nrg Quick Release
Nrg Hub
Nrg lock
Aftermarket steering wheel
Katzkin Leather seats (TwoTone)
Custom Painted Door Panels/Dash/Headliner/Rear Deck/Carpet/ Plastic (Practically painted the whole interior black/gray).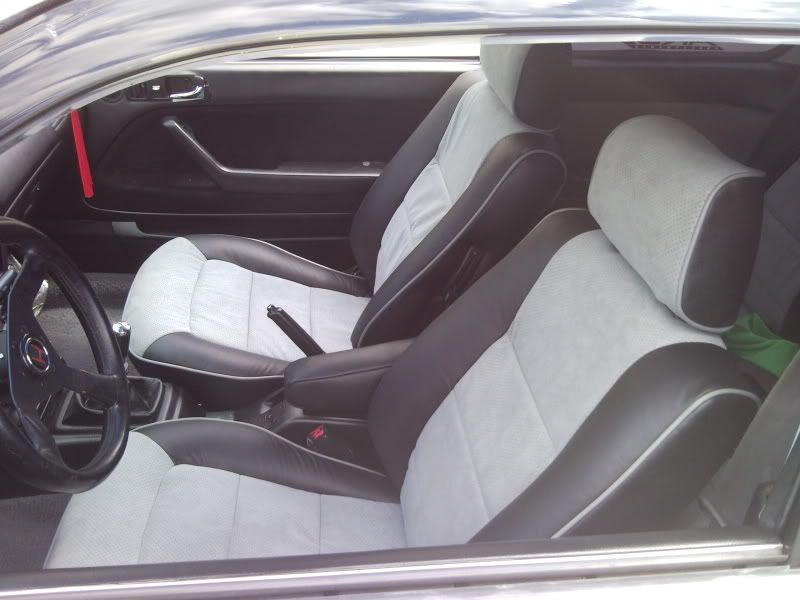 Security
-Clifford SST 2 Way
-Proximity Sensor
-Backup Battery
- Shaved Doors with Door poppers
-Hood Pin
-Trunk Pin
-Kill Switches
MY I.C.E
(In CAR ENTERTAINMENT)
Head Unit
-JVC KD-NX5000
Amplifiers
-JL 450/4
- Alpine PDX1.1000
Front Stage
-Diamond Audio Hex S600s (2 Sets)
RearFill
-5.25 Boston Acoustics 2 way
Power
Optima Yellow Top Battery
Stinger Sp800 battery (TRUNK)
1 Farad Capacitor (2)
MISC
-Audiocontrol THREE.1
-0 gauge and 4 gauge wires
-Dynamated entire trunk and doors
-Custom Fiberglass Kick panels
-Custom trunk enclousure
Wheels/Suspension
18" Rh C2's ( Currently in Installed)
215/35/18's Tires
Ebay coilovers
18" Konig Unknown ( In Storage)
19" Axis Neo's ( Currently In Storage)
Future Plans
Maybe some engine work? (N/A

)
Form and Function 2 Coilovers
Little things here and there.
Here are Pics of the car 4 years ago
-custom viper blue
-Black widow 2 front
- 18" Tenzo Mean 6's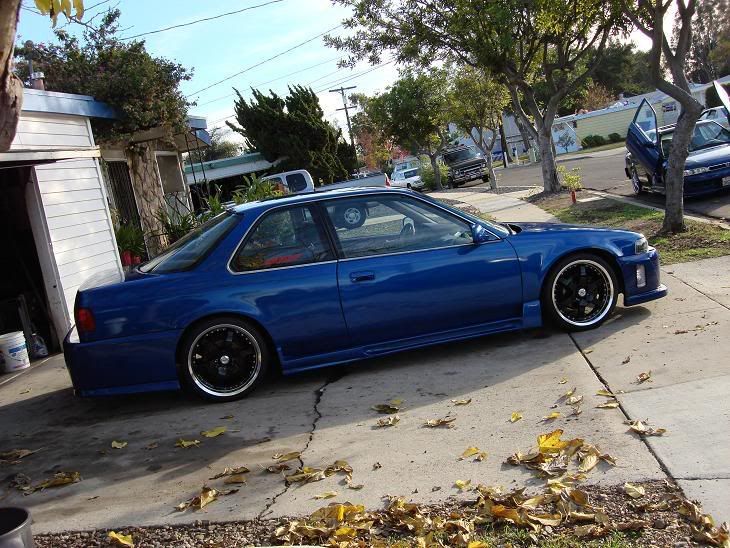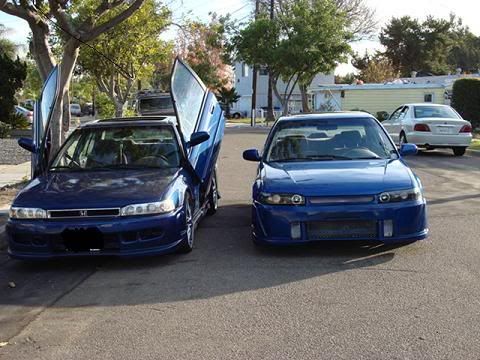 Here are Pics after the 1st accident
-Techno R Front bumper
- Shaved doors
- 18" RH C2's