Hey guys and gals,

As it sits now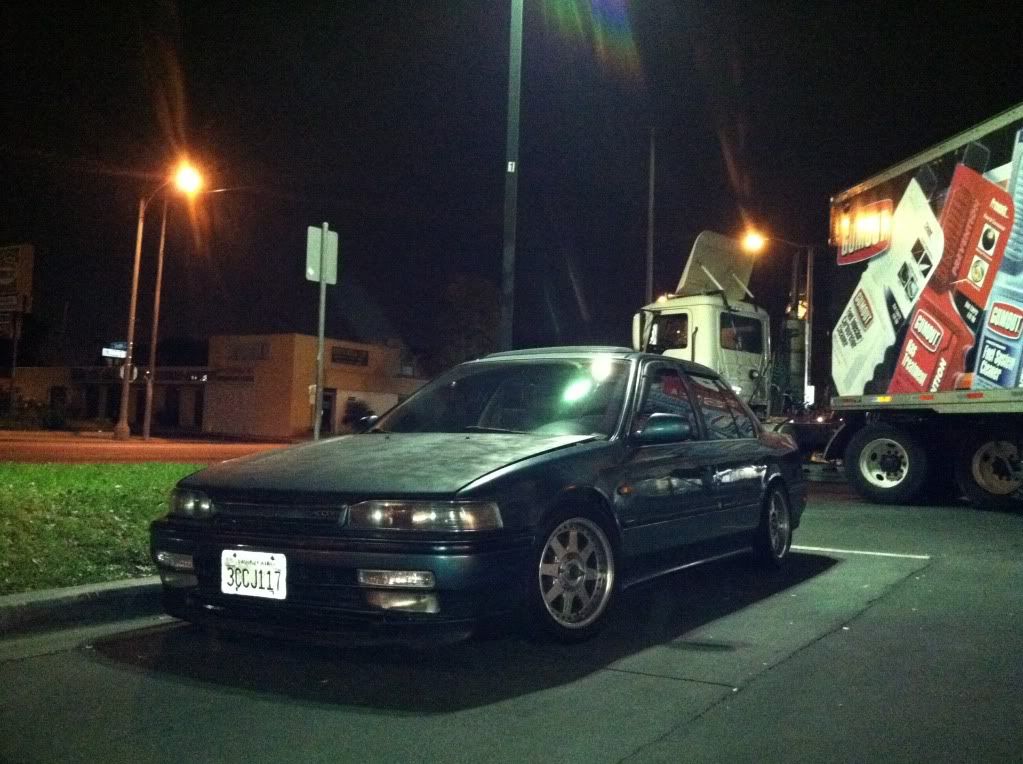 My name is Hector aka cb7rush and heres my CB..Dont really have a name for her just yet, but will soon enough...This car has been with me for about two years now and has been up and down Cali..I have driven it from LA down to TJ, back up to Redding Cali..I got the car with an A1 in it, and I blew the A1..this is its third F22
First of all shoutout to my boy Reese aka Darkcloud thanks for all the help man

..
New pics on every page
Engine:
F22A1 (third engine)
NGK Plugs and wires!
The rest of this work was done at 206K
Bisimito Valvespring
Bisimoto Retainers
Cometic 85mm Headgasket
ARP Head Bolts
Skunk 2 Cam Gear
F22A6 IM Double Stacked
Gutted/jb welded IAB plate
Megan Exhaust
AEM Filter Oil Type
Looped TB coolant lines
Glowshift sandwich adapter
Magnetic oil drain plug
Bisimoto Intake Manifold Heat shielding gasket
F22A4 Header
f22a6 DP(no DP is not what you think it is)
100% Poly Filled front mount
Battery Relocation to Trunk
AC delete
Abs delete
Power steering delete

Exterior:
RUST FREE!!!
JDM 9091 headlights(black housed)
JDM sidemarkers
JDM cb3 fogs yellow capped
CD5 rear sidemarkers
Front and Rear Mud Flaps
G-Square replica
Non Power Antenna off a 9091 hidden in trunk
Antenna delete plug from trunk
Legend Sunroof Visor
Aftermarket window visors painted Flat Black

Interior:
15 inch rear view mirror
Sunpro Oil Pressure Gauge(electrical)
Sunpro voltmeter
Custom mounting location for pods
Pink Momo Corse Seat Custom brackets and sliders
Sparco 3PT Harness
Momo steering wheel
Cheap quick release
DA headrests
Removed AC blower motor
Suspension/Wheels/Stoppers:

Enkei M38SE 15x7 +25
Falken Ziex 195/50/R15 H rated
Type X Front Upper strut bar(painted flat black)
Generic Rear Upper Strut Bar
Prothane Front sway bushings (25mm)
Energy Suspension Anchor Bolt bushings
Energy Suspension Sway bar link kit
Energy Suspension Inner Lower Control Arm Bushings(not installed yet)
Energy Suspension Tophat bushings
Energy Suspension Outer tie rod bushings
Energy Suspension Strut rod bushings
Energy Suspension Shock Bushings(not installed yet)
Energy Suspension Balljoint Boots
SPC Camber kit
Rear Vigor sway bar
Wagon calipers, 25T brackets and Wagon rotors done1/13/13
Function and Form Type 1 installed at 205K
Rack Replaced with Rebuilt one at 180k miles
BLACKWORKS extended wheel studs
Muteki Lugnuts
OEM lugnut one on each wheel work as locks

Audio/Electronics:
Sony HU
Sony 6.5 Front
Sony 6x9 rears
Teg Clock
Viper 2 way pager alarm

Here are some pics Before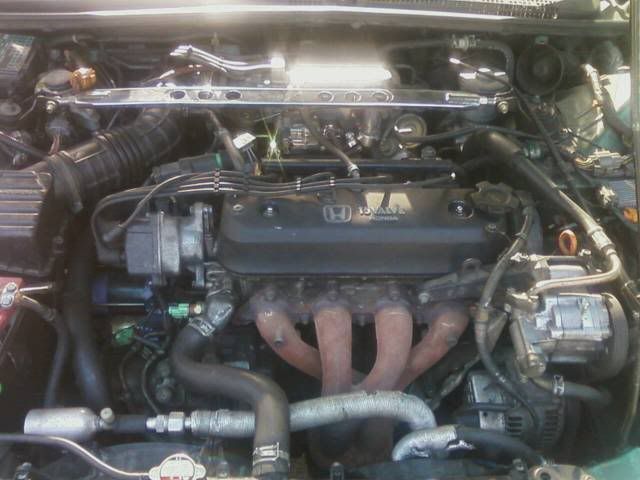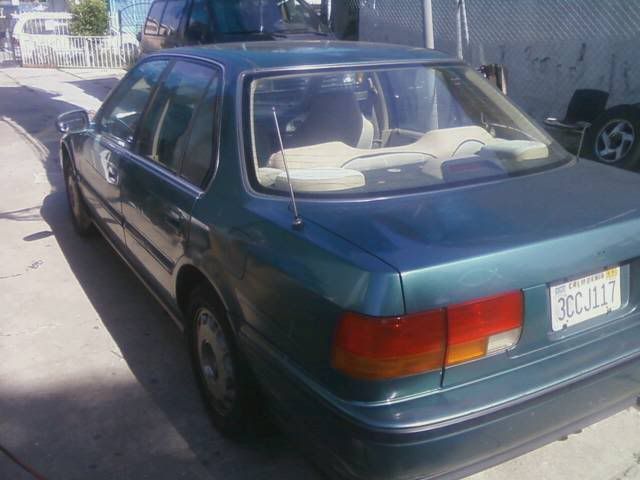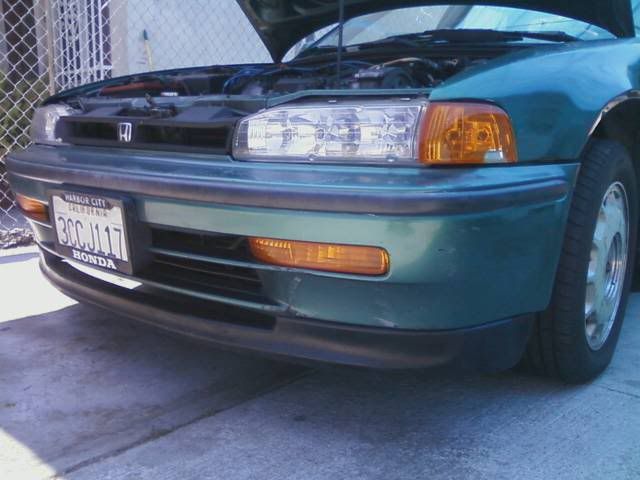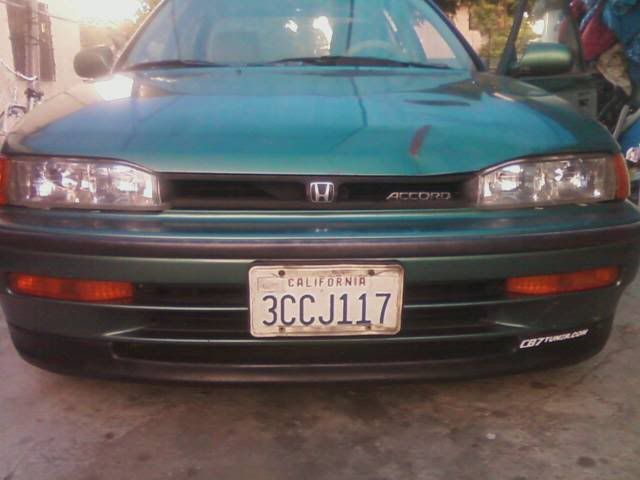 Future Plans:


DROP!!

Done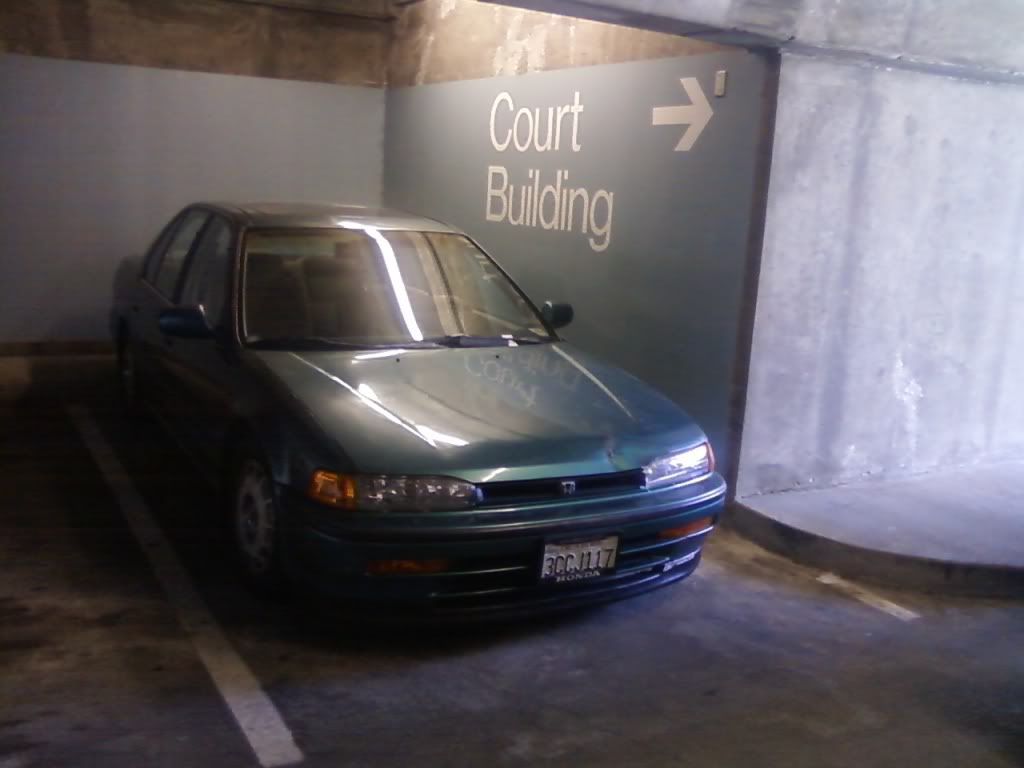 More suspension Mods
even more suspension mods
and finally even more suspension mods..lol
strip interior
red/clears
flushmount



LMK what you guys think.