What's up Everyone? I FINALLY decided to make a member ride after much thought i said "why not?" I've been a part of the CB community for YEARS and been a member here for quite awhile so i found that i should atleast share what i have going on for with my car...
Now people that know me personally know i have a 90 LX which is the my first car and i still have..(Not for long

)..I've accumulated a lot of JDM items over the years and was looking for a suitable EX to put them on which brings me to THIS car..I don't plan on making a MRT for the LX because it will be sold after i get my EX back from the shop.(currently getting MAJOR bodywork done and given a fresh paintjob!)
So here's my MRT hope you can leave me opinions as they are always welcome and suggestions to problems or creative ones..
PS. Thanks to EVERYONE here that i have met over the years if it wasn't for you guys i wouldn't have been where im at..


Lucifer


AKA "Lou" AKA "Lufie" (Her vin starts with 1HGCB7666 so i thought the name fit it well)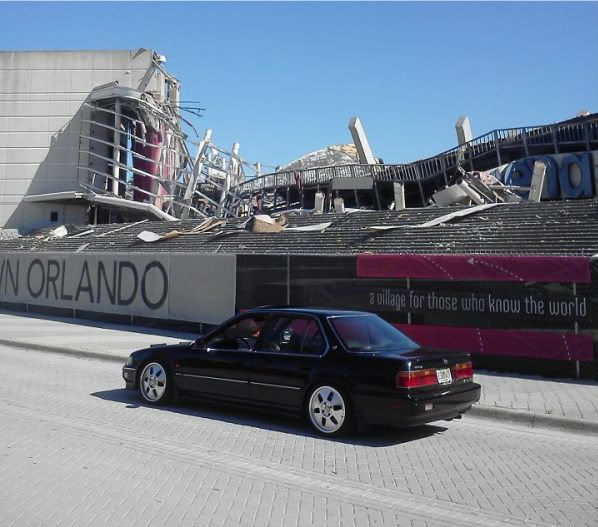 ENGINE
->Auto-Manual Conversion<-
->J
D
M H22A<-
->J
D
M P13 ECU<-
->Power Steering Delete<-
->Injen Short Ram Intake<-
->Megan Racing Headers<-
->Cruise Control Delete<-
->Brand New JDM Distributor<-
DRIVETRAIN
->J
D
M M2B4 LSD Manual Transmission<-
->5-spd Conversion Tranny Mount By
ESP
<-
->Rear Mount & Driver Mount By
ESP
EXTERIOR
->
FRESH
paint job
NightHawk Black Pearl
<- (B-92P)
->J
D
M 90/91 1 piece headlights w/Chrome Trim<-
->J
D
M 90/91 Fog lights<-
->J
D
M 90/91 Front Bumper w/Chrome Trim<-
->J
D
M 90/91 Side Moldings w/Chrome Trim<-
->J
D
M 90/91 Rear Taillights w/Chrome Trim<-
->J
D
M Side Markers<-
->J
D
M Bumper Pole w/switch<-
->J
D
M Powerfolding mirrors w/relay & Switch<-
->OEM Flushmount Replica<-
->OEM Visors<-
->OEM Mud Flaps<-
->
J
A
F
(Japan Automotive Federation) Badge<-
->J
D
M Intersection Light W/Relay<-
->OEM Heated Mirrors W/Switch<- (Switch not Installed)
->OEM Sunroof Visor<-
->2 J
D
M CLEAR Rear Fog<- (One Installed)
->J
D
M Light Up License Plate Box<-
->Acura Legend COUPE Lip(SOLD)<-
->
HOA
(
Gold
) Mini Badges For Pillar<-
->New BumperSignal Lights<-
->New OEM Grille<-
INTERIOR
->OEM FULL 90-91 SE BLACK LEATHER/PLASTICS Interior<-
->
S2000
Seats<-(Black)
->
HOA
Shift Knob<-
->
HOA
Steering Wheel<-
->Acura RL Hand Rails<-(Black)
->BB6 Cluster<-
->New Carpet(Black)<-

IN CAR ENTERTAINMENT
->
Pioneer
DEH-P5900IB<-
LIGHTING & ELECTRONICS
->HIDpro kit in Headlights 6k lighting<-
->HIDpro Kit in fogs 3k lighting<-
WHEELS
->J
D
M Club Linea Lucidas<-
->J
D
M G-Square Breaks 1/5 sets In The US(Current)<-
->J
D
M *-***** ***** 1/1 Set In The US<-
SUSPENSION
->
D
2
Racing RS Full Coilovers<-
->Energy Suspension Master Kit<-
->
Ingalls
Front Adjustable Camber Kit<-
->Wicked Rear Camber Kit<-
->TASAuto Restoration Kit<-
CHASSIS REINFORCEMENT
->3 Point Front Strutbar(Polish) By
ESP
<-
->Function&Form Lower Control Arms(Polish)<-
->Beaks Lower Tie Bar
Gold
->Traction Bar<-
ROTORS & BRAKES
->Stock
Recognition's & Accolades
->AFM11 "sickest" 4th Gen Interior<-
->CB7Tuner's Accord of The Month "February 2012"<-
->AFM12 Best 4th Gen Sedan<-
->CB7Tuner's Accord of The Year "2012"<-