ENGINE / EXHAUST / Intake:
- F22A1 with shaved and polished valve cover
- Magnaflow 2.25 cat-back with magnaflow catalytic converter.
- AEM Short Ram intake with AEM filter CARB approved, Damn CA laws

WHEELS / SUSPENSION:
- Oem 92 EX wheels
- 205/60r15 Kumho KR21
- Neuspeed Race Springs
- Koni Sport adjustable shocks
- Ingalls front camber kit (balljoint)
- Energy Suspension front bushings kit
BRAKES:
- Stock... For now
EXTERIOR:
- Badge-less
- Rear door handle on front door mod (no keyhole)
- OEM 92-93 headlight housing, Blackhoused with yellow stained high beams.
- Morimoto D2S projectors with E46R shrounds, Morimoto 3Fives with 5000k HIDs
- Honda OEM Mudflaps all around
- 90-91 Red/Clear tail lights
- 92-93 front bumper with Legend lip
- Thule roof rack with 2 bike trays and yes I actually use them for bikes lol
INTERIOR:
- OEM Armrest
- Maroon dash cover(picked up at the JY for $1!)
- Installing 4th gen prelude seats
- Black suede shift boot with red stitching
- Grant GT sport steering wheel
AUDIO/ELECTRONICS
- Sony head unit with Bluetooth audio and phone
- Blaupunkt 6.5" front speakers
- 2x Almani 10" subwoofers
- Rear 6.5" speakers, some off the wall brand.
FUTURE PLANS
- New Rack & Pinion
Done
- Progress rear sway
- EX/SE rear cross member
- K&N drop in filter or other intake
Done
- Bisi headers, someday I hope
- Bisi IM spacer
- Mild Wire tuck
- Ultra Racing front and rear upper strut bars maybe
- Paint and repair all body work
- Rear disc brakes
- Goodridge or Russel brake lines
- Aluminum radiator
- Wagon trunk storage mod.
Done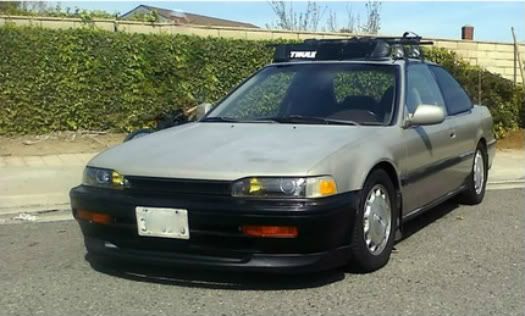 output pic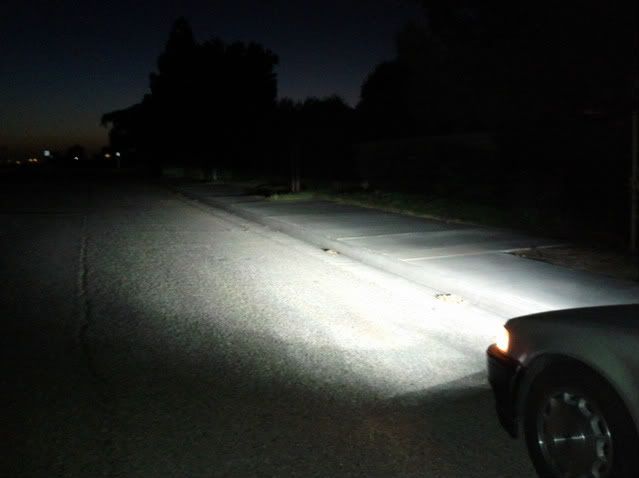 nom nom nom