Back story
Just scooped this JDM sedan for just $500. It has been in the sellers family since new and originally came from Washington. She didnt want to sell it. Her mechanic told her it had a blown HG. So I went to look at it (was going to buy it for the body anyway) and as soon as I started it I knew there was NOTHING wrong with the engine, just high miles (243XXX). It runs/drives great, dont smoke or drink fluids and no CEL. I think her mechanic is a crook. This car is in really good shape. Its 99% rust free, well maintained, new tires, fresh alinement, aftermarket CD player and speakers just installed months ago.
How it looks right now.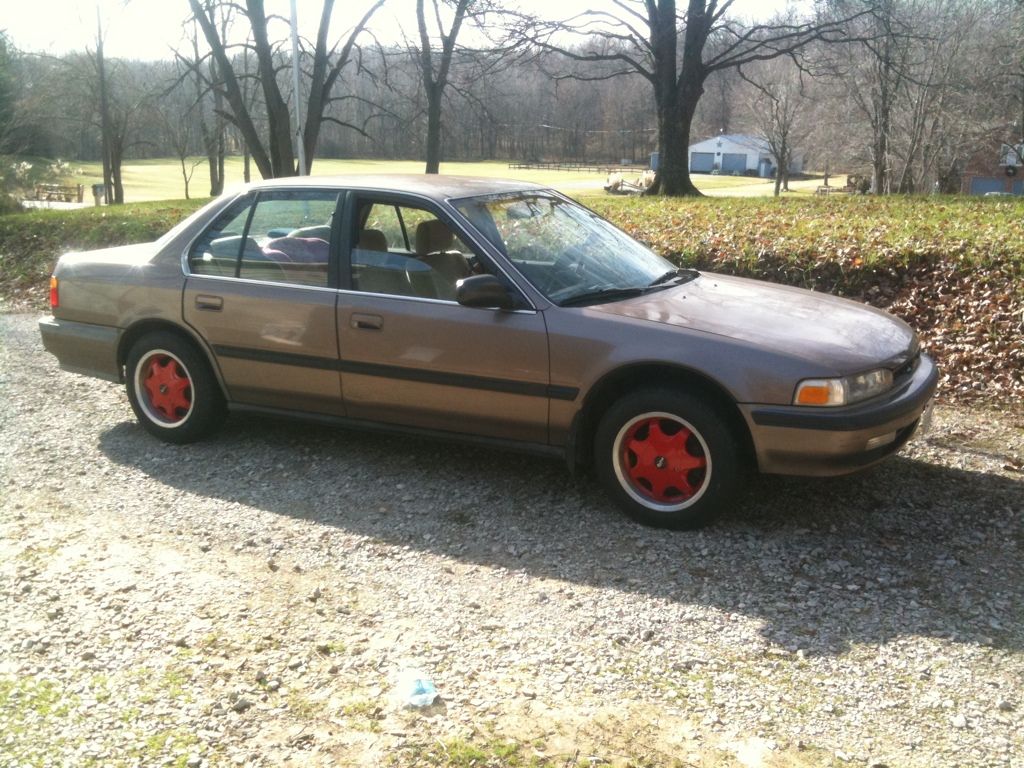 SPECS:
ENGINE:
F22A1
bone stock
EXHAUST:
stock
no muffler
TRANS:
auto
WHEELS:
Stock 14'' steelies w/ dub caps
New tires
SUSPENSION:
Stock
EXTERIOR:
Stock
Cappucino Brown Metallic Clearcoat YR-501M
INTERIOR:
Stock
Brown and tan
ELECTRONICS:
Sony CD player
Pioneer 6.5 speakers
Viper alarm
FUTURE PLANS:
New driver side inner door handles - DONE
15'' wheels - DONE
New power antenna - DONE
Body work
New rear bumper
New driver outer tail light - DONE
New piece under the tail light - DONE
New passenger head light
New muffler - DONE
Different cd player and speakers - DONE
Floor mats

When I got it.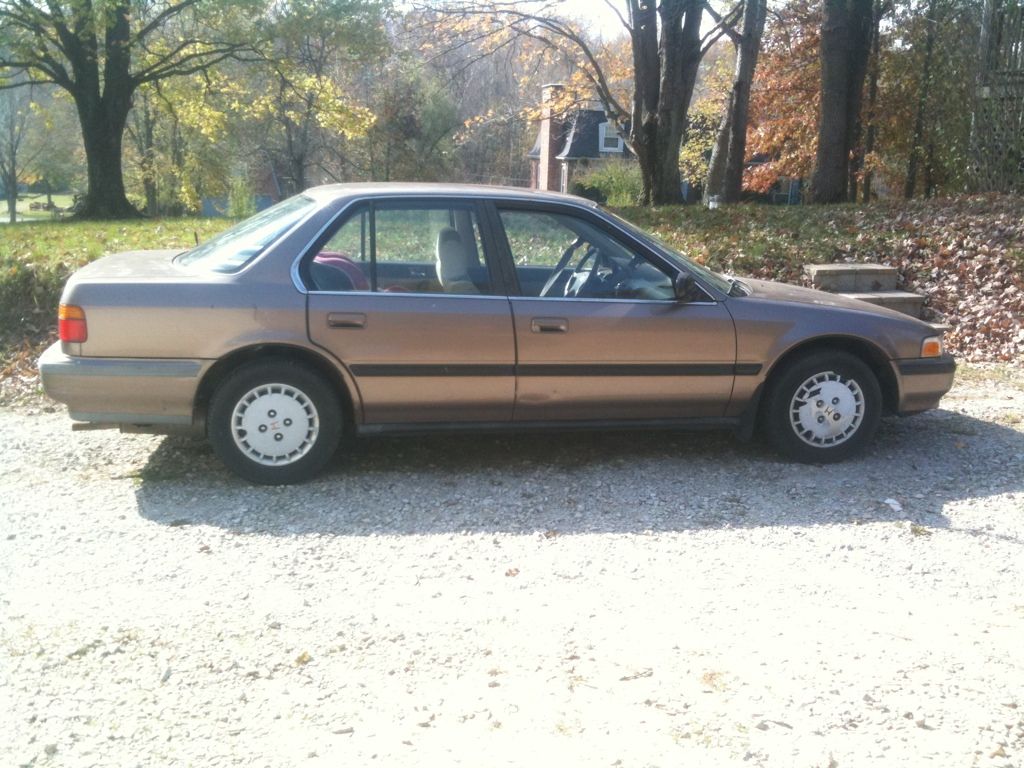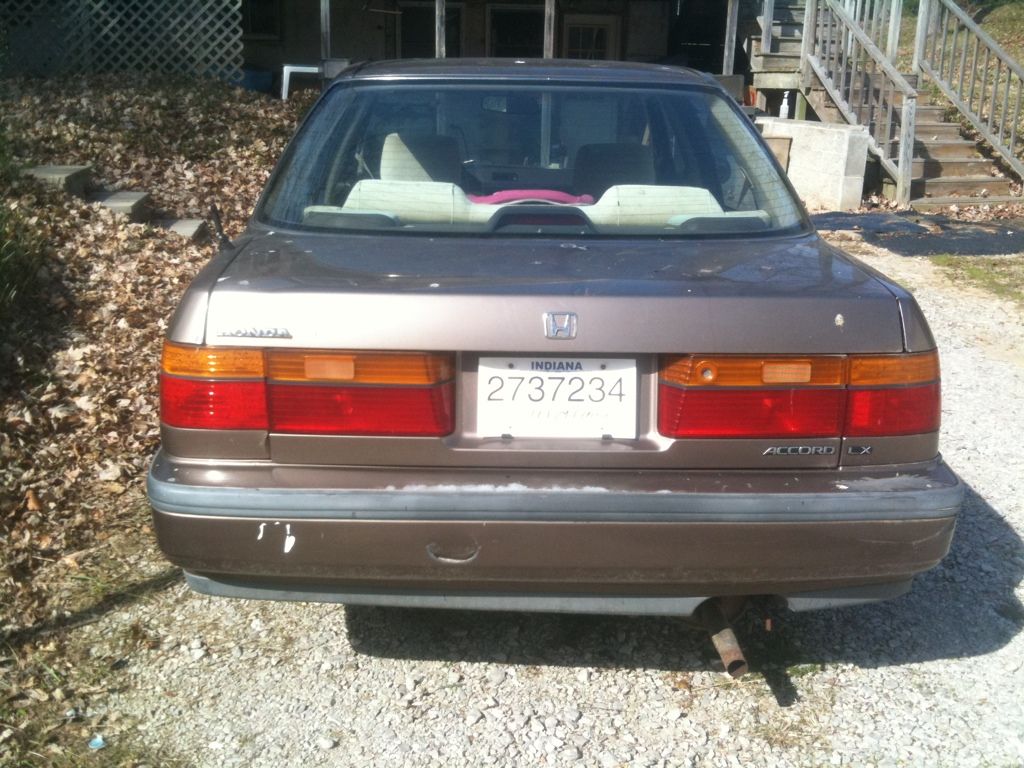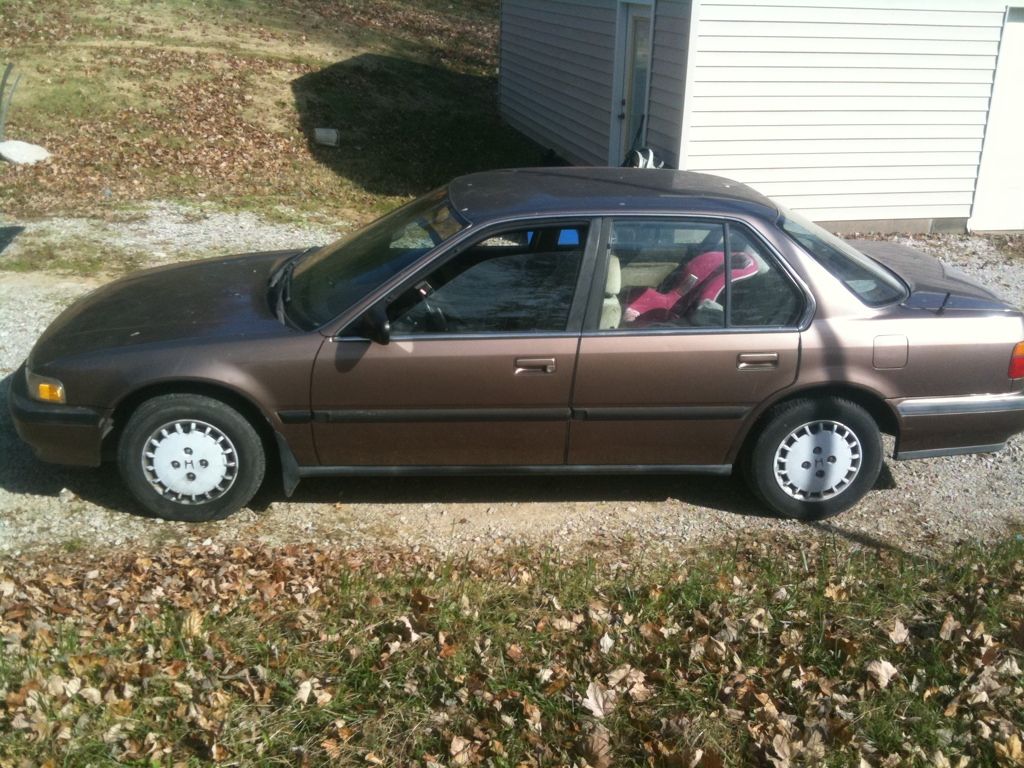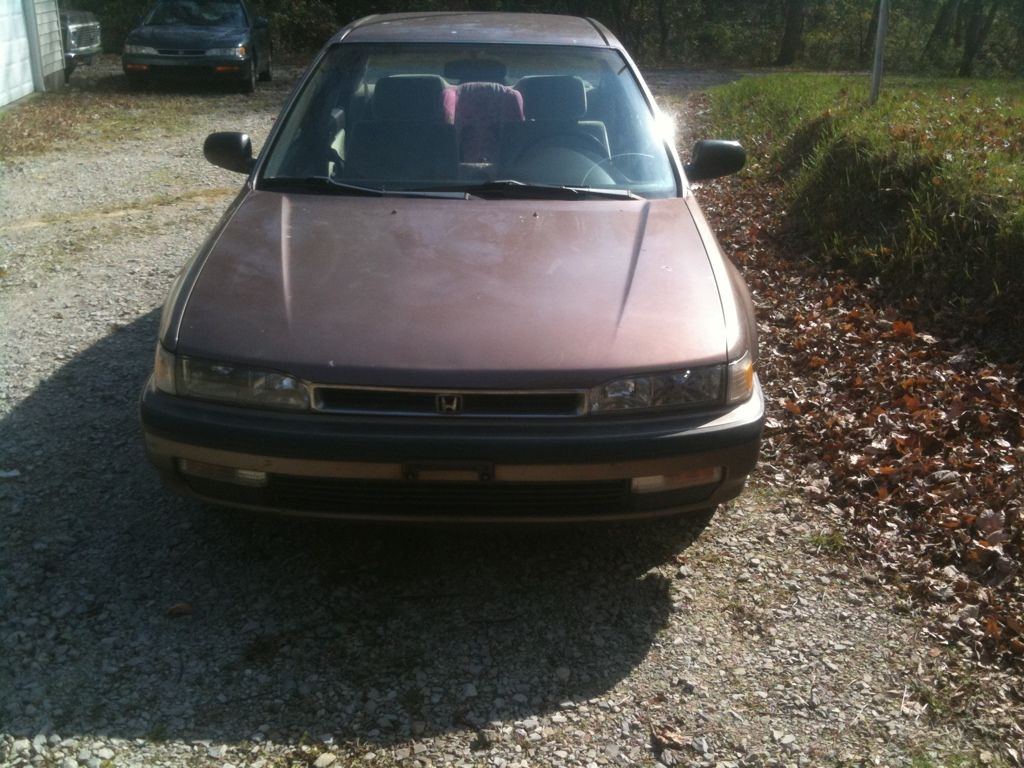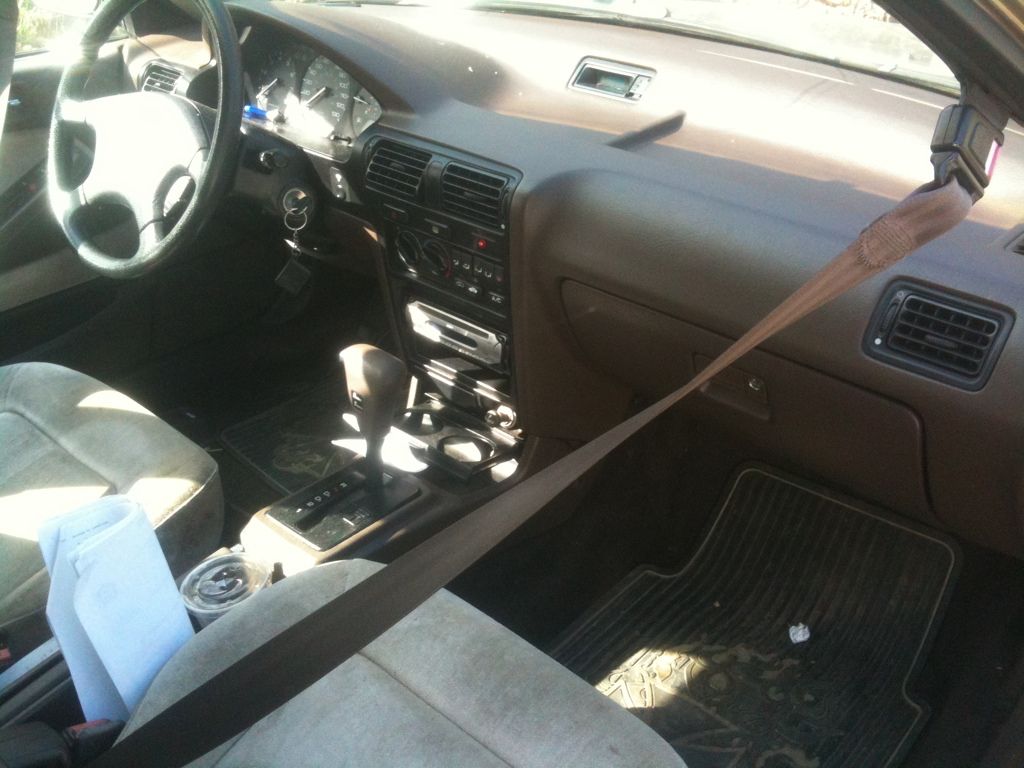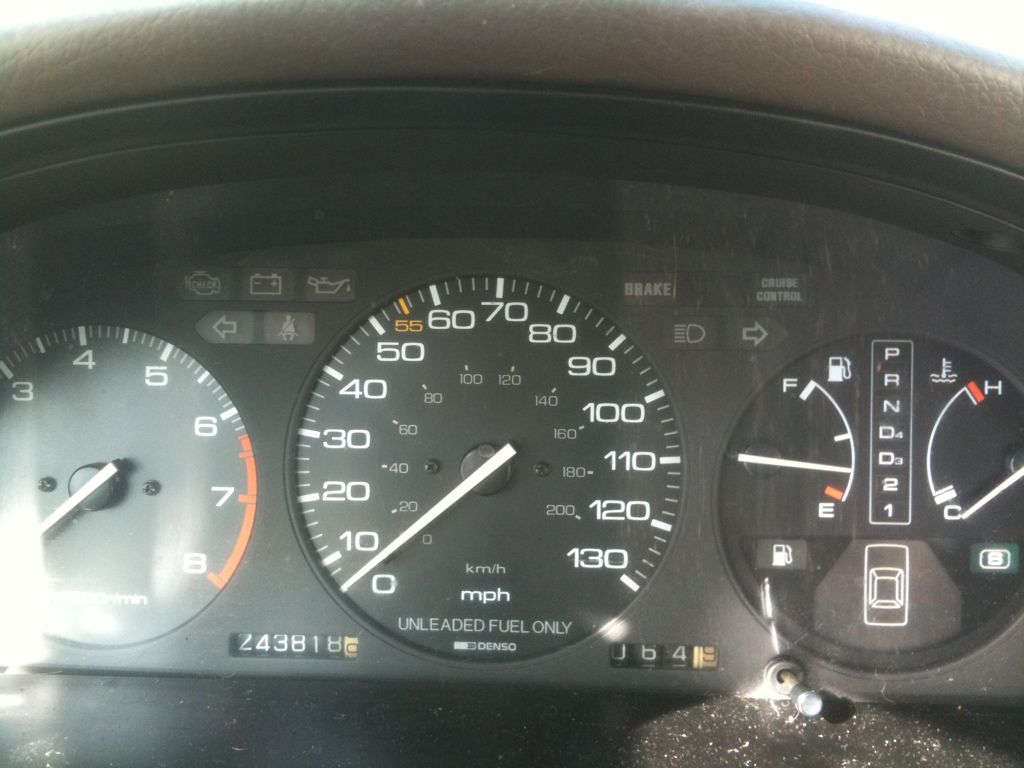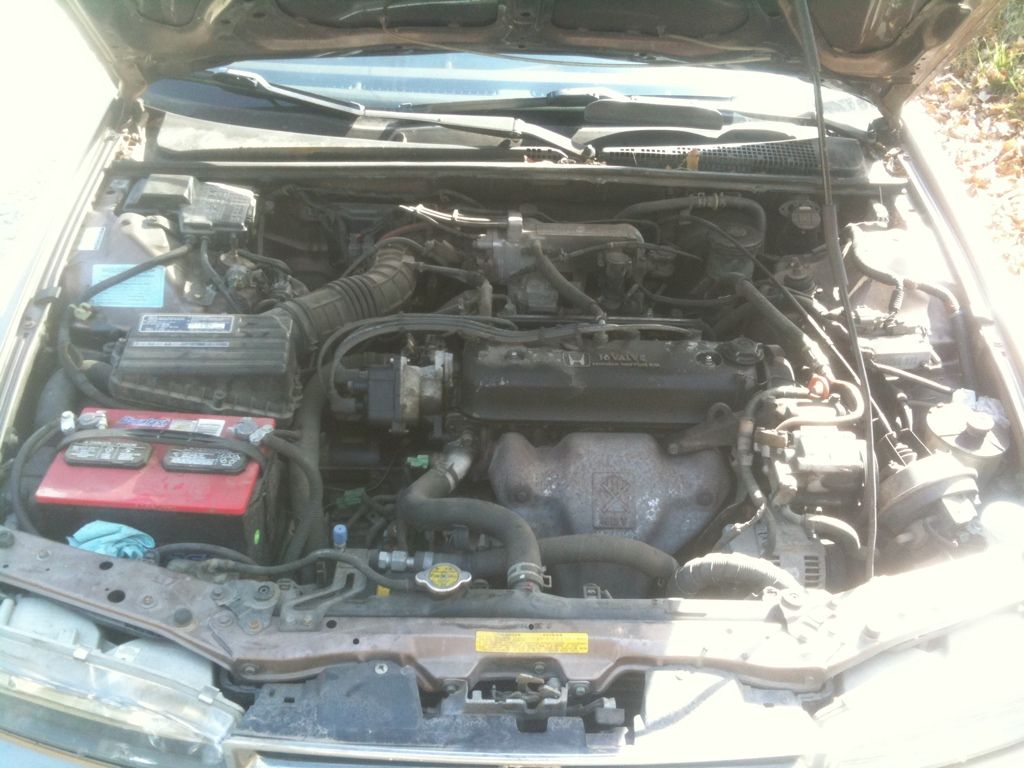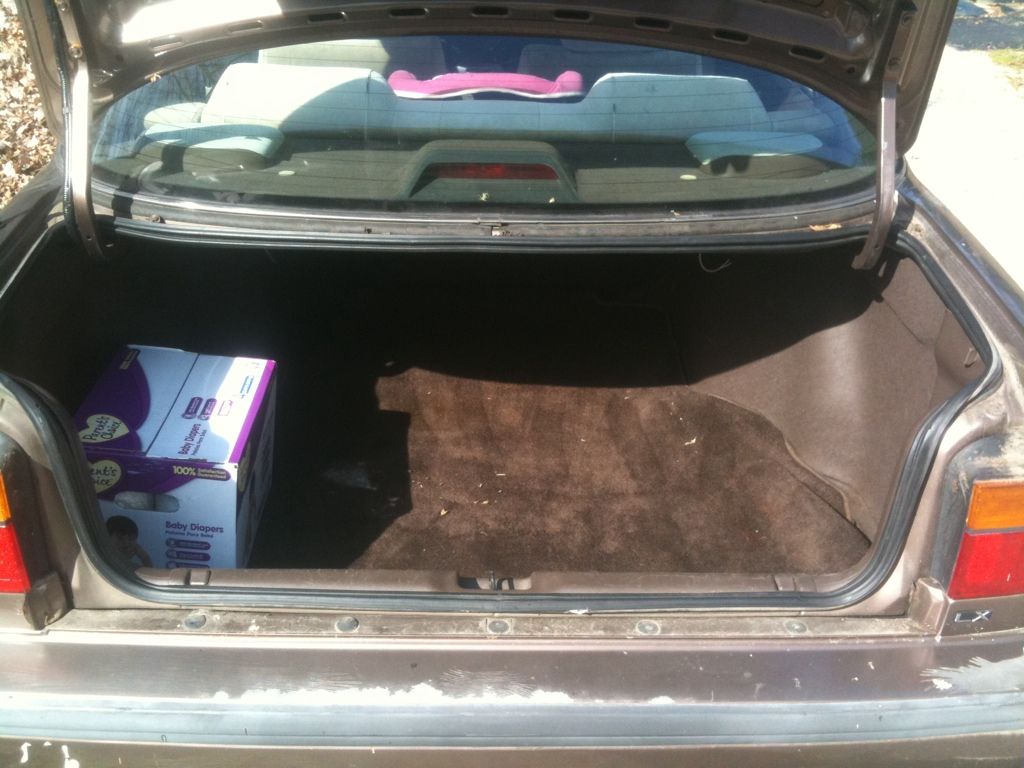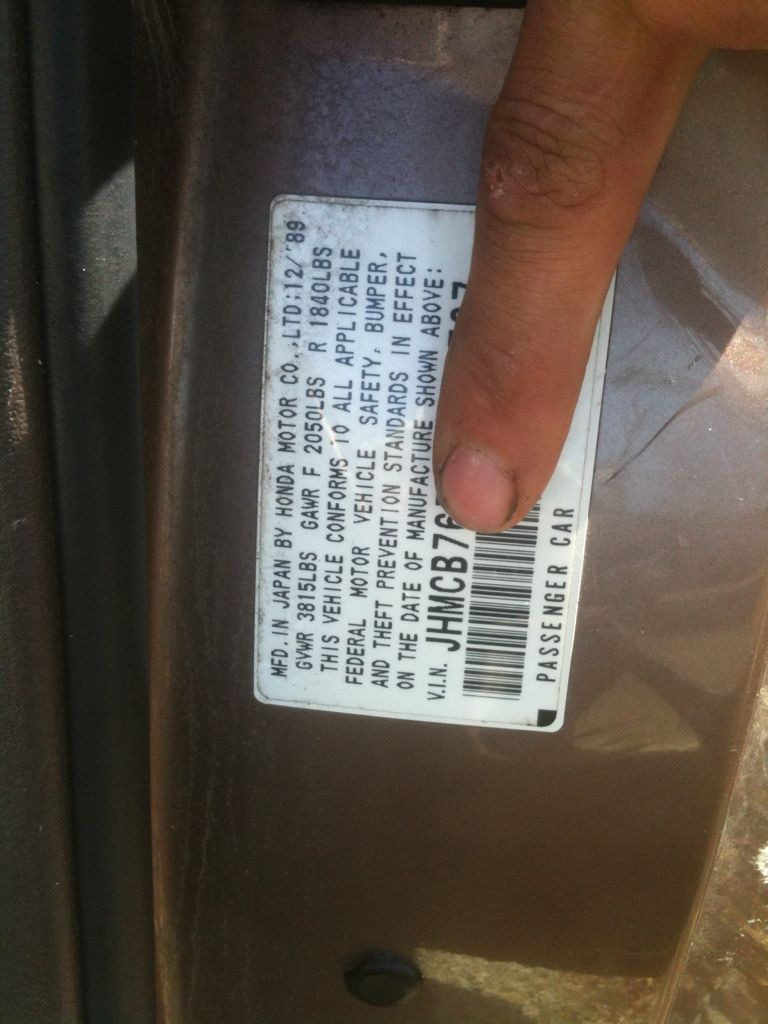 The only rust on it