-=ENGINE=-
JDM F22A
- 5 speed.
- AEM Cold Air Intake.
- DC Sports ceramic coated 4-2-1 headers.
- Apex'i World Sport2 60mm exhaust.
- Exedy Sport Clutch.
- Xact Chromoly 12.5 lbs flywheel.
- Quaker Q full synthetic oil with OEM genuine Honda oil filter.
- DIY Lowe's oil catch can.
- DIY Red Crinckle valve cover.
- DIY Grounding kit.

-=EXTERIOR=-
- Clear / Smoked euro bumper lights.
- 1993 Grill.
- 1993 EX Lip.
- Increased airflow to radiator via opening of lower bumper cover.
- Routed windshield washer to spritz water on the radiator for drag racing.
- Shaved rear badges.

-=INTERIOR=-
- Custom light silver dash trim, E-brake and glove box.
- Simpson 5pt. Racing Harness's for AUTOX
- DIY Short Shifter.
-=SUSPENSION/WHEELS=-
- 17" Enkei Shoguns wrapped in 215/45/17 Kuhmo 711's.
- 15" WHITE Prelude Si rims wrapped in 205/50R Falken Ziexs.
- Progress Group Sport springs 1.5" fr 1.8" rr drop.
- KYB AGX Struts
- Vibrant Performance rear & front strut bars
- Suspension Techniques rear and front sway bars.
- DOT4 ABS Performance Brake Fluid.
- OEM Pads.
- Russell Braided Stainless Steel brake lines.
-=AUDIO/ELECTRONICS=-
- JVC 200 Watt KD-G300 MP3/CD player w/ remote.
- MTX front speakers w/ Crossovers, Wal-Mart Tweeters.
- Stock rear speakers.
- 1280watt MA Audio amp.
- 12" Kicker CompVR sub.
- Phoenix Gold RCA plugs, wire.
-= FUTURE PLANS =-

Engine

:INSTALL:
- Energy Suspension polyurethane master bushings set.
- H23 Tranny
- H23 Complete Intake Manifold
- Megan Racing FPR

- After college, TURBO the engine using t3.
- Delta Regrind.
- Maxbore.com TB enlargement.


Exterior
- New OEM front bumper.
- 1pc JDM lights, orange accents.
- Prelude bumper lights.
- Flushmount
- 17" Rims.

Interior
- Get better speakers fr & rr.
- 20% Tint.
- 97+ Honda Prelude Shift Knob.
- 97+ Honda Prelude center console.
- Get some more ass-huggingly seats. Rover 800's anyone?
- DIY Bright red gauge needles, silver gauge trim (around the circles)

Suspention
- OEM Big Brake Upgrade!
Acura Legend 2piston brake swap, fr.
1994 Prelude VTEC calipers.
EX rear disks.
Axxis or EBC pads.
- Neuspeed Front 4pt strut bar.
- Progress Rear 22mm Sway bar.
- Koni Yellows or Omni Coil-Overs.


Video Of My CB7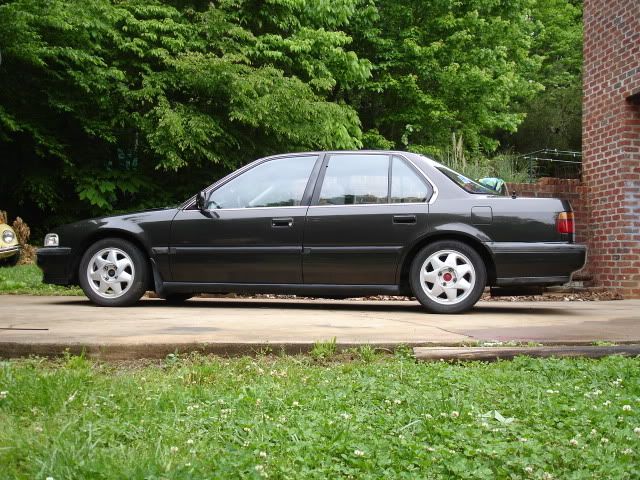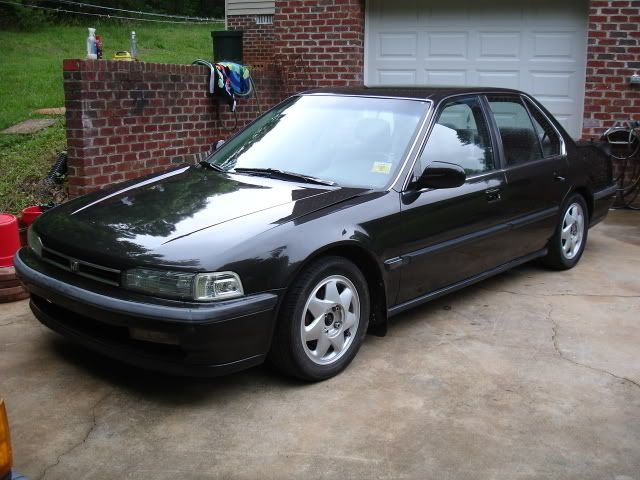 Shaved badges. Apex'i World Sport II Exhaust w/ 60mm piping.