Worked on it from about 2pm to 10pm with a kid from my class for a competition on monday. We saw the design online while we were researching what other people had built, and liked the way the trusses were arranged, so we decided to copy some elements of it. The space trusses are the most noteable thing that we copied off of it.
Pictures.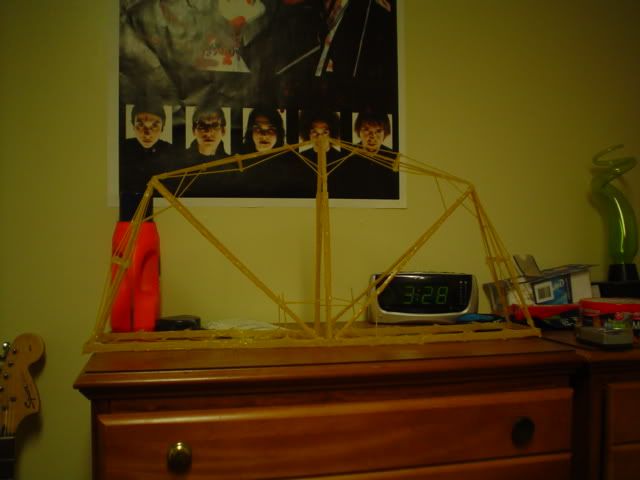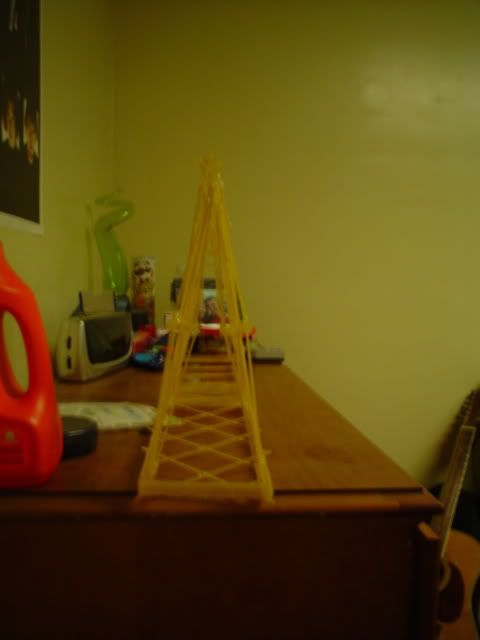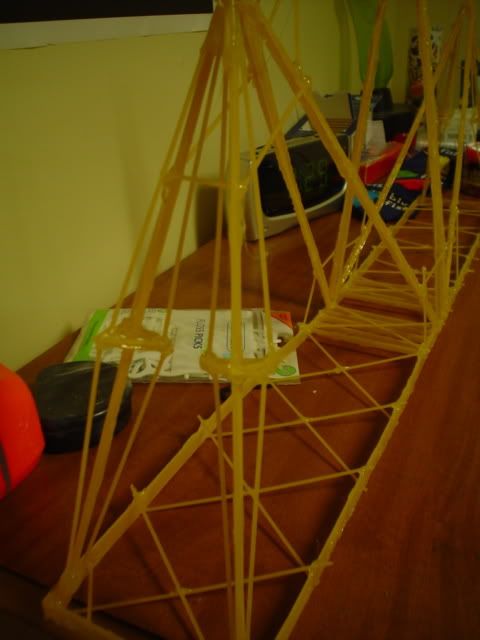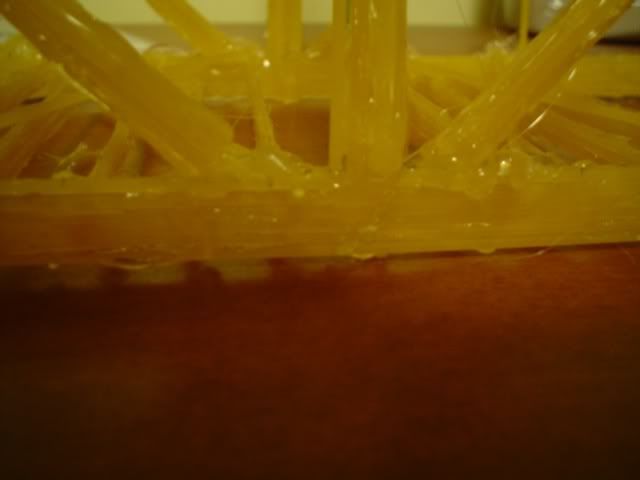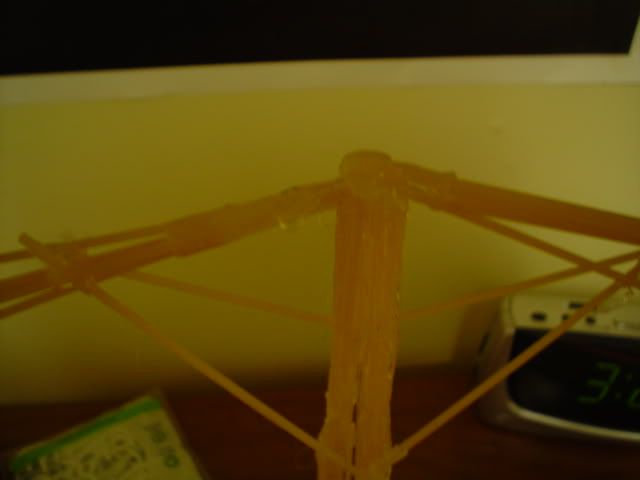 The close-ups are to show the massive amount of hot glue that is holding this thing together. The instructions of the assignment explicitly stated that we could only use the materials supplied to build the bridge, which were 2 1lb boxes of thick spaghetti, 2 and a half hot glue sticks, and a glue gun. The glue gun is a very imprecise way to place glue, so a good amount of it was wasted, which is a shame, since we actually used more than 2.5 glue sticks in making this. Going back to the massive amounts of hot glue used, pretty much everything has a coating of glue on it. The bottom beams a 6 peices tall, but only 1 peice thick (the maximum bundle size was 9 peices) and the side sopports are 2 peices wide by 3 peices tall. Hopefully this thing holds alot of weight, because the amount of time I spent gluing it together is rediculous.
In the past 2 days Ive spent around 22 hours working on class projects. 12 hours modeling a lego robot in Solidworks for one of my classes, and 10 hours today doing this, besides class and sleep, Ive had about 1 hours of free time in the last 2 days. it sucks, but . . . Id rather do that than fail out of school.