July 2, 2021: This one started out in 2016 as my daughter's; I bought it back a couple days ago because she was having oil pressure problems - she replaced it with a 2018 CR-V.
Picked up a 2008 Honda Element LX (her money, her car) from a Chevy dealer in Indianapolis. Seemed to run and drive fine. Purchased as-is. Heard some noise from the engine during the short test drive, assumed it was just valves (like my F22s).
DSC01445_zpsdengq4ns
by
Paul Kemme
, on Flickr
DSC01444_zpsxzq6kogk
by
Paul Kemme
, on Flickr
After about a 20 minute drive to another of my daughter's home; the engine noise had changed to more of a knock. Long story short: Determined #4 piston had scored the cylinder wall and was slapping. The noise was reverse of what everyone expected; it didn't do it at start up, only after getting good and warmed up and it seemed to go away about about 2000 rpm. Wound up getting a used engine locally with a 3 year, unlimited mileage, they pay labor to replace warranty. The sister Honda dealer to the Chevy dealer did the install. Got it back yesterday.
Anyone got a use for a K24A8 engine with one bad cylinder? Think it's worth trying to repair or just try to get some money out of the parts?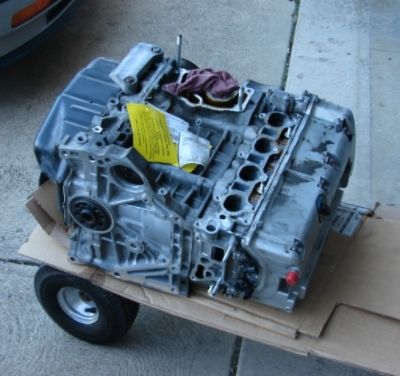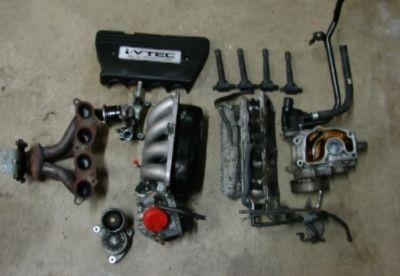 Good thing it was stripped to the long block; I was able to wrestle it out of the van by myself.