So I joined this site because I was considering buying an Accord last year (well my BF wanted me too haha) or a Civic. Well I ended up buying a Civic and I love it! even tho it needs work alot. Haha! My BF found the Integra wheels and I polished and painted them. Yup I did! Here it is.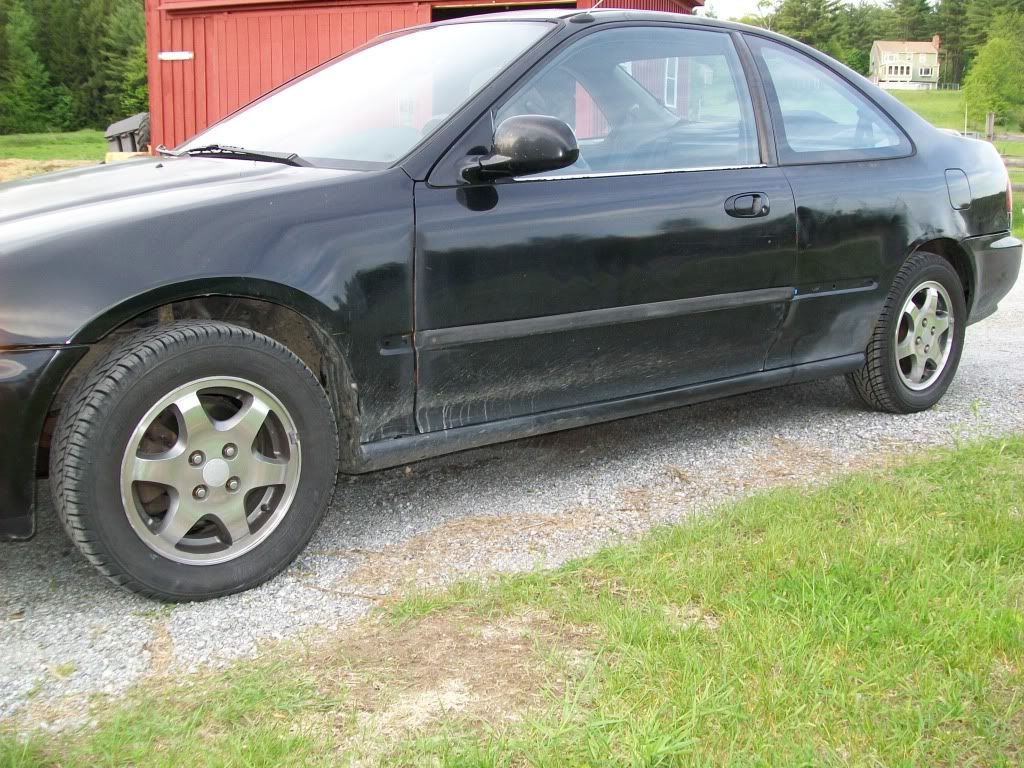 Some bodywork we got done today.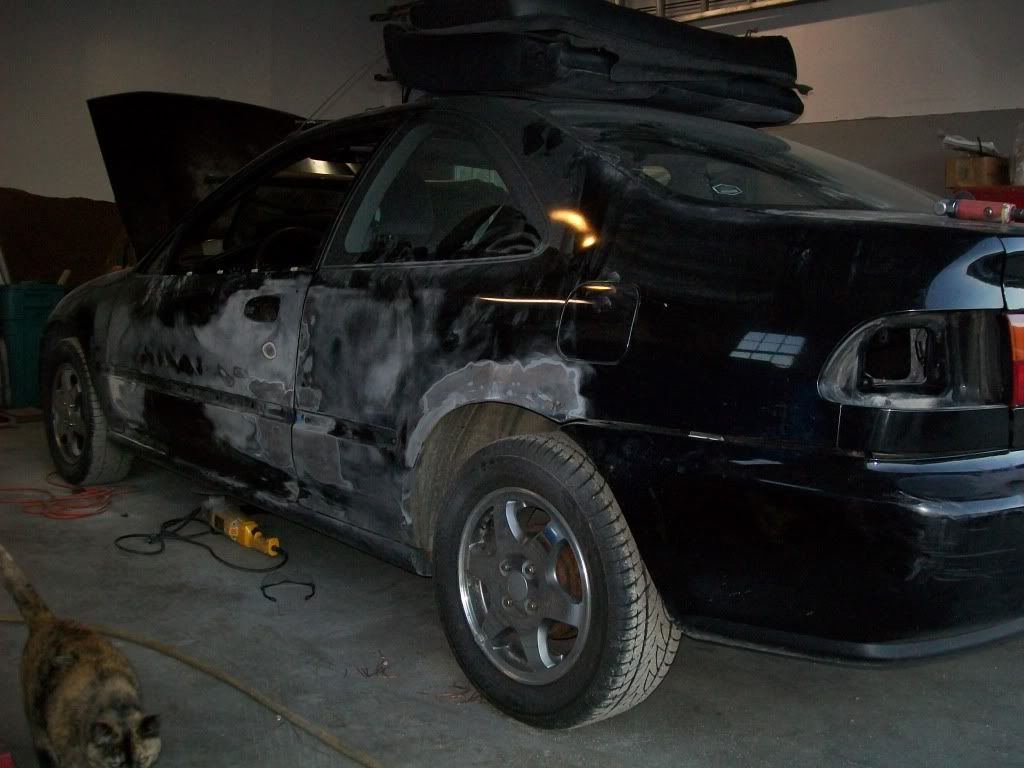 Mods
[Engine]
Stock D16Z6, 181k miles
Short ram intake
B18B1 Throttle Body
[Exterior]
Aftermarket "JDM" Yellow Fogs
Getting much needed bodywork done.

[Interior]
Console Armrest from a Sedan, dyed black
DC Integra fog switch
[Suspension/Wheels]
Stock
14" DA Integra LS six spokes w/195/70/14's
14" Steelies w/ "H" caps for winter
[Future Plans]
Lowering kit of some sort
B-series swap
Prelude front seats
Tell me what you guys think, I hear Civics are loved here too.