Okay well i decided to bring this DIY for those like myself who wanna know how to change their own lowerballjoints. Ive done this already on the type s cb7. NOw I want everyone to know how to.
***Tools Needed***
14mm socket
17mm socket
19mm socket
36mm socket
13/16 deep socket
ratchet
17mm wrench
ball joint press
Big F**king hammer atleast 3 lbs
3foot breaker bar
tq wrench that goes to 181 ft lb and a low as 32 ft lb
retaining ring pliers
regular pliers
ball joint separator
Jack
jack stands
1. First put stops behind your rear tires.
2. Loosen the lug nuts on your front tires, Then jack your car up and set jack stands under the car.
3. Finish removing the lug nuts and remove the tires.
4. Take your 36mm socket and get someone to press the brake and hold the steering wheel straight and break the axle nut.
Use your breaker bar and not your torque wrench, this is actually a pic of me torquing it but you get the point.
5. Take the 14mm bolt off the top of the suspension fork.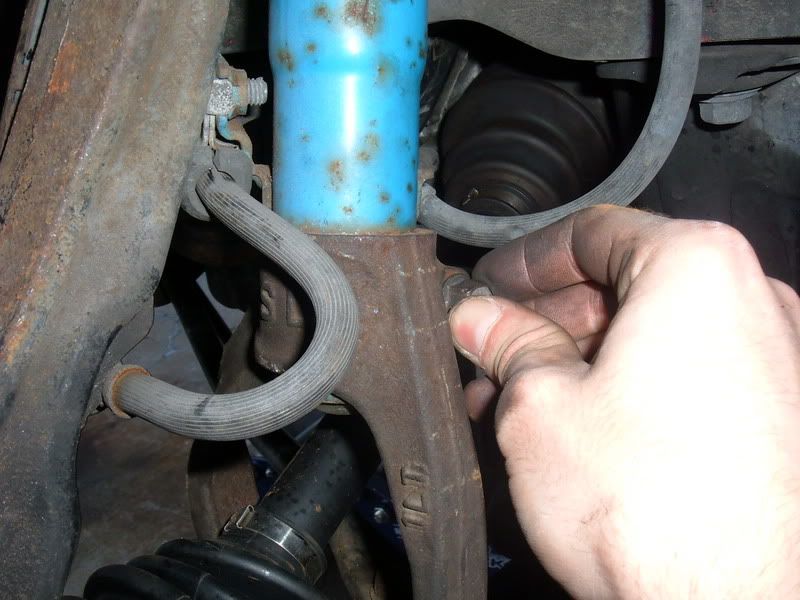 6. Take the 17mm bolt off the bottom of the suspension fork using the 17mm socket and 17mm wrench or 17mm 2 ratchets.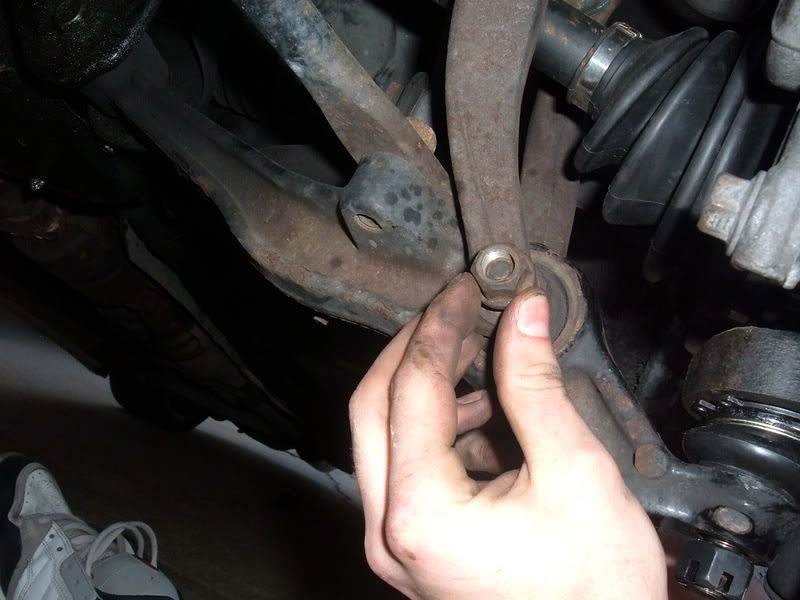 7. Remove pin from the ball joint then remove the 19mm nut from the lower ball joint.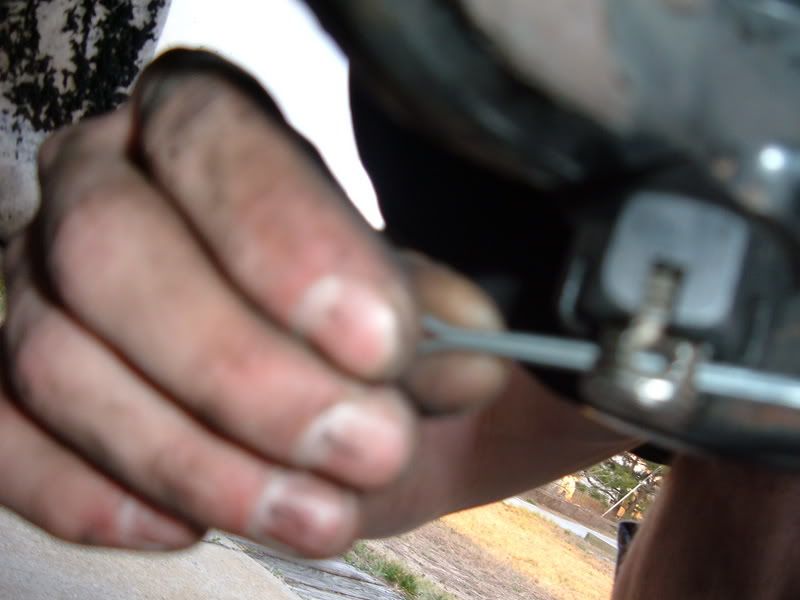 8. Using a ball Joint separator separate the lower arm from the knuckle. Sorry i must have forgot to take a picture of that :/
9. Remove the axle from the hub. Then remove the wheel bearing cover.
10. now take the retaining ring off the ball joint using the retaining ring pliers.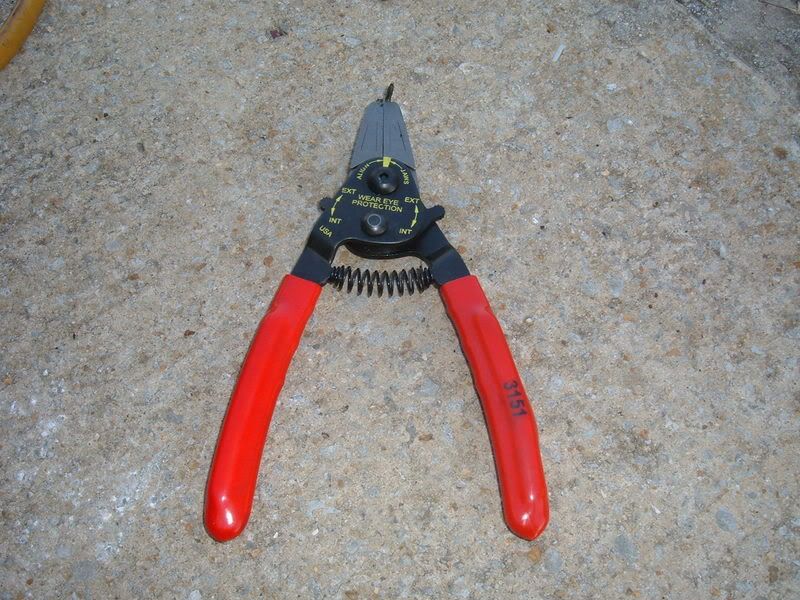 11. Take your 13/16 deep socket and put it around the ball joint and beat it with the hammer. Your going to have to hit it pretty hard.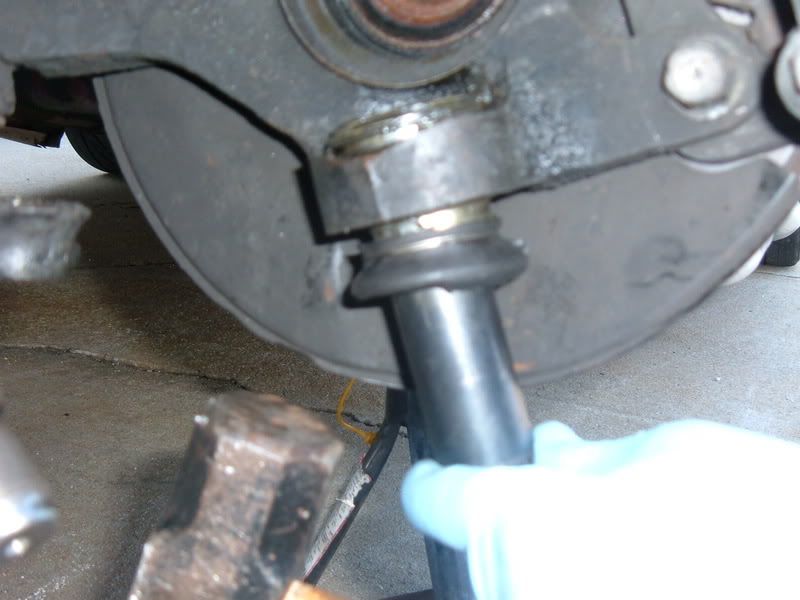 12. Once you get the old one out clean the hole in the knuckle. Put some oil around the new ball joint and place it inside the clean hole inside the knuckle.
This ball joint was frozen but it didn't help. I tried one frozen and one normal then both when in about the same.