Well, currently sold to a buddy of mine but sitting in my driveway. As soon as he gets things together he said he's got some good plans for the car. Hope its soon so the H22 can stretch its legs and well, i can drive it again... i miss the thing!
Cheers for CB7Tuner.com for all the help and knowledge!

1992 Honda Accord Ex Coupe
~Exterior~
Gunmetal painted EX rims.
Slightly blacked out headlights.
Custom blue LED parking lights.
PIAA 9006 Bulbs... in low beam... with the chrome cover taken off.

Nokya 9006 high beam bulbs.
Nokya H3 bulbs in fog lights.
Amber Corner lights.
35% percent tint. (Kept it legal. Don't need the trouble.)
~Suspension~
Front and Rear upper strut bar.
Eibach Sportlines.
KYB AGX's
Ingalls Camber Kit.
Energy Suspension Hyper-flex kit.
Energy Suspension Sway Bar bushings. Front and Back.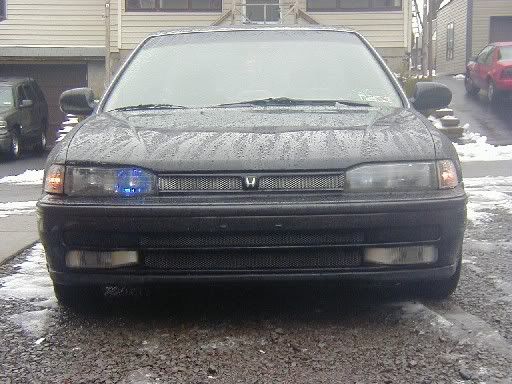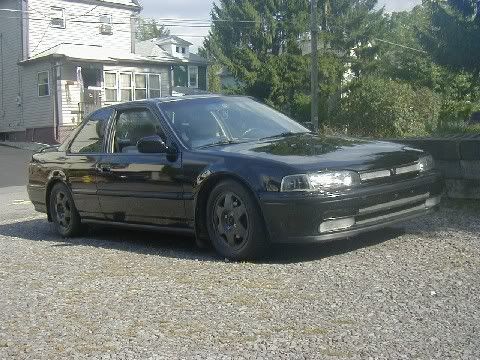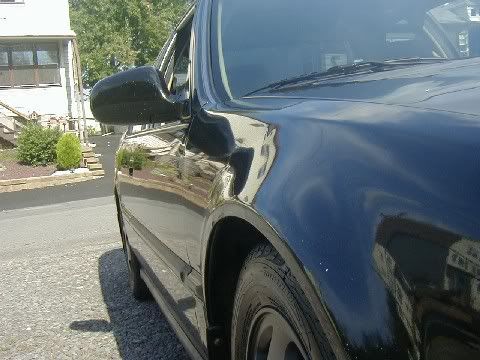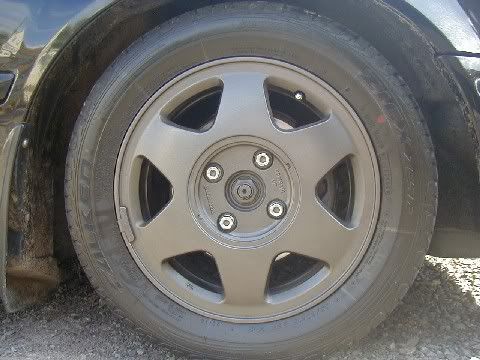 ~Electronics~
Kenwood headset.
Infinity 4 inch (Front)
Infinity 6x9's (Rear)
Power Acoustic 1800 watt amp.
Infinity 12's (Subs)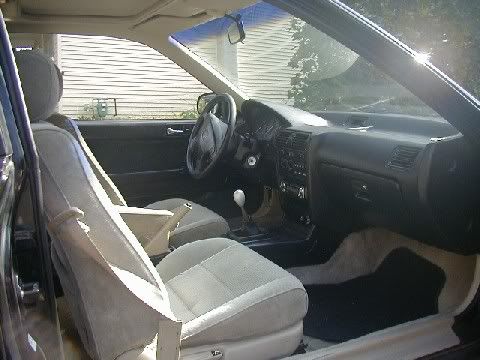 ~Engine~
JDM H22A with H23 tranny.
Gun Metal Short-Ram Intake.
Front Polyurethane Motor Mount Insert.
Meagan Header
Magnaflow 2.25" catback.
Test-Pipe
Clutchmasters Stage 1 Clutch
ACT Streetlite Flywheel.
MSD Spark plug wires.
~$$Future plans$$~
Bronze Sub-Zeros.
Carbon Fiber hood.
92-96 Prelude seats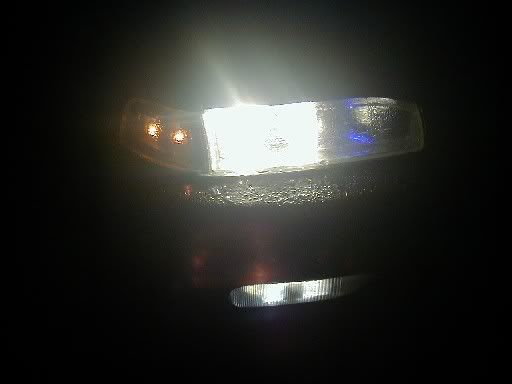 Don't mind the pics. Heh, really need updated pics. F'ing winter blows.