NEW GOAL: Fully built H22A7 (
60
% complete)
Future:
H22A7 block and head -
X
PDE A7 Intake manifold (Euro-R) -
X
Heatshield I.M Gasket (Hondata) -
Mahle Gold Series FRM pistons (11.5 C/R) -
X
Manley connecting rods -
Stage 2 BC or equivalent -
Ported PDE Head - (Waiting for sanding cartridges).
Block bored and honed .25 -
Head refurbished -
New valveguides (Supertech) -
Flatfaced valves (Ferrera) -
Springs and retainers (Supertech or equivalent) -
OEM LSD Transmission -
Seals and gaskets replaced -
OEM bearings -
Pictures:
Bay:
Rear:
Bay:
Front: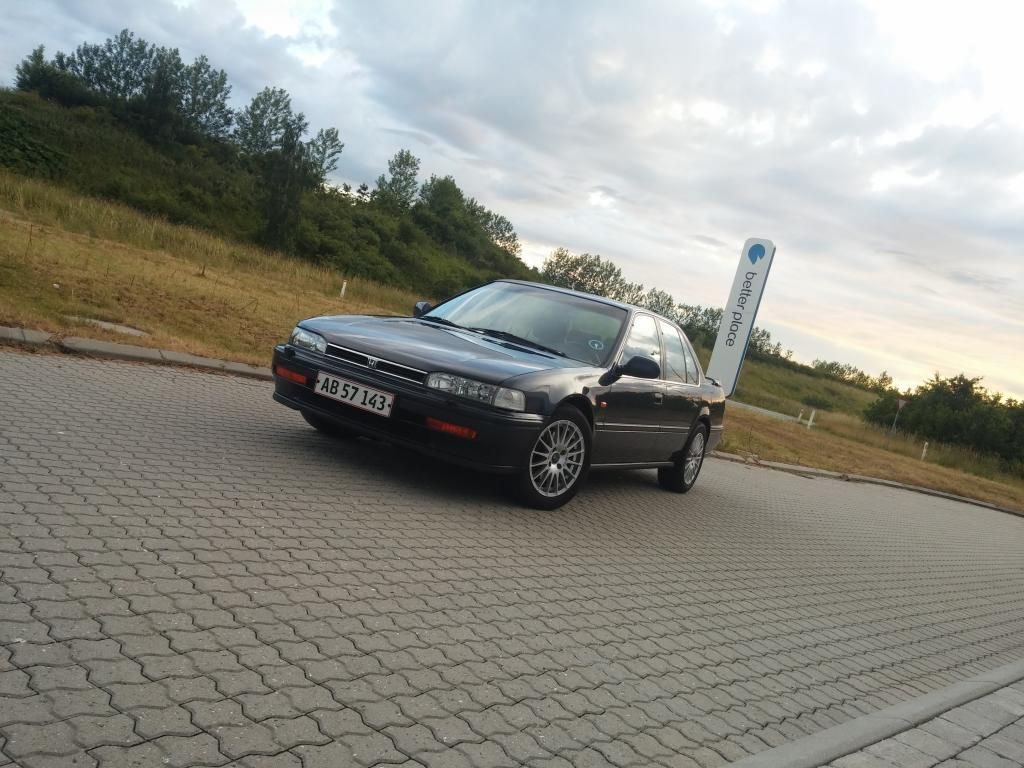 Dampers:
Front: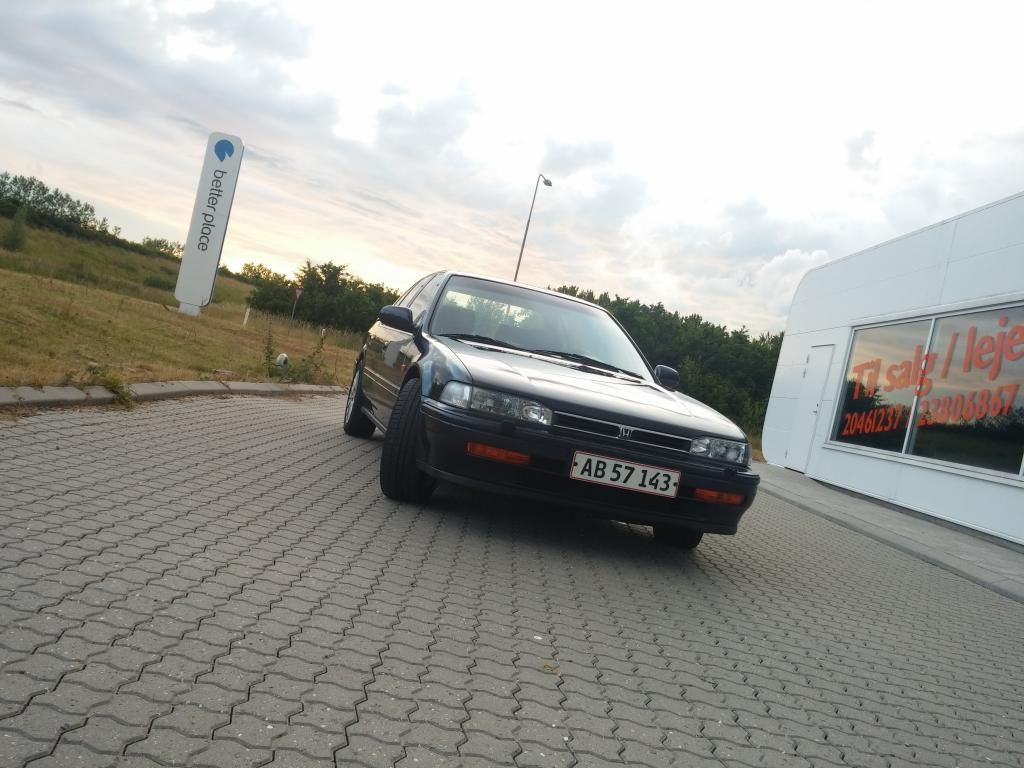 Rear: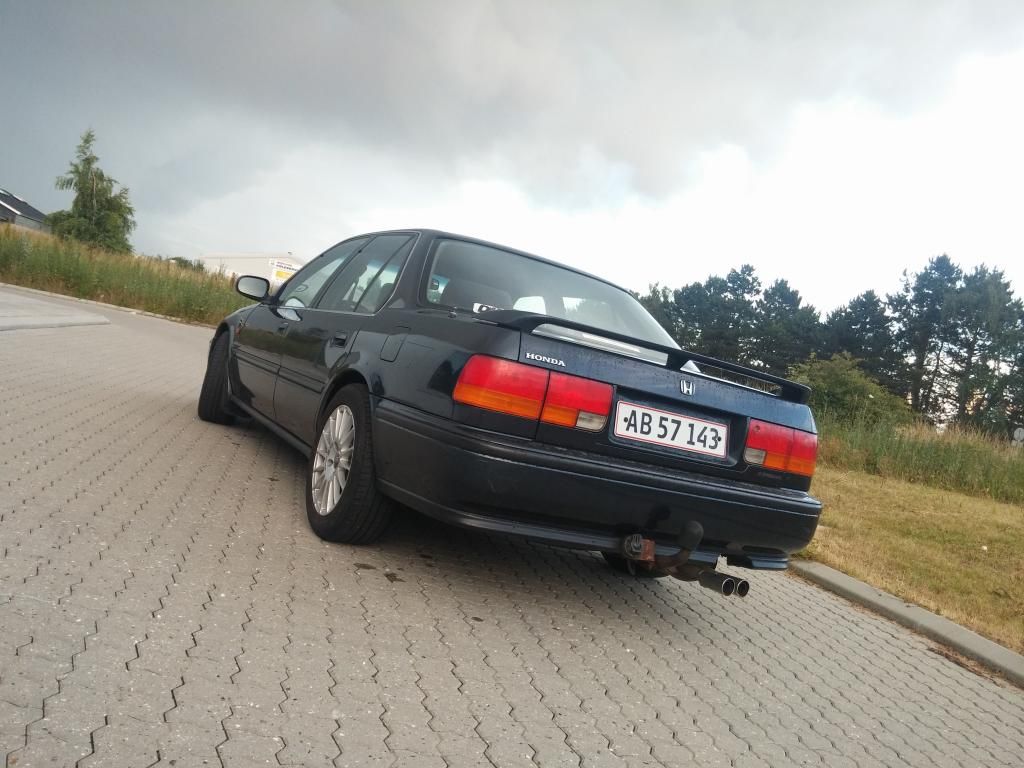 Driver: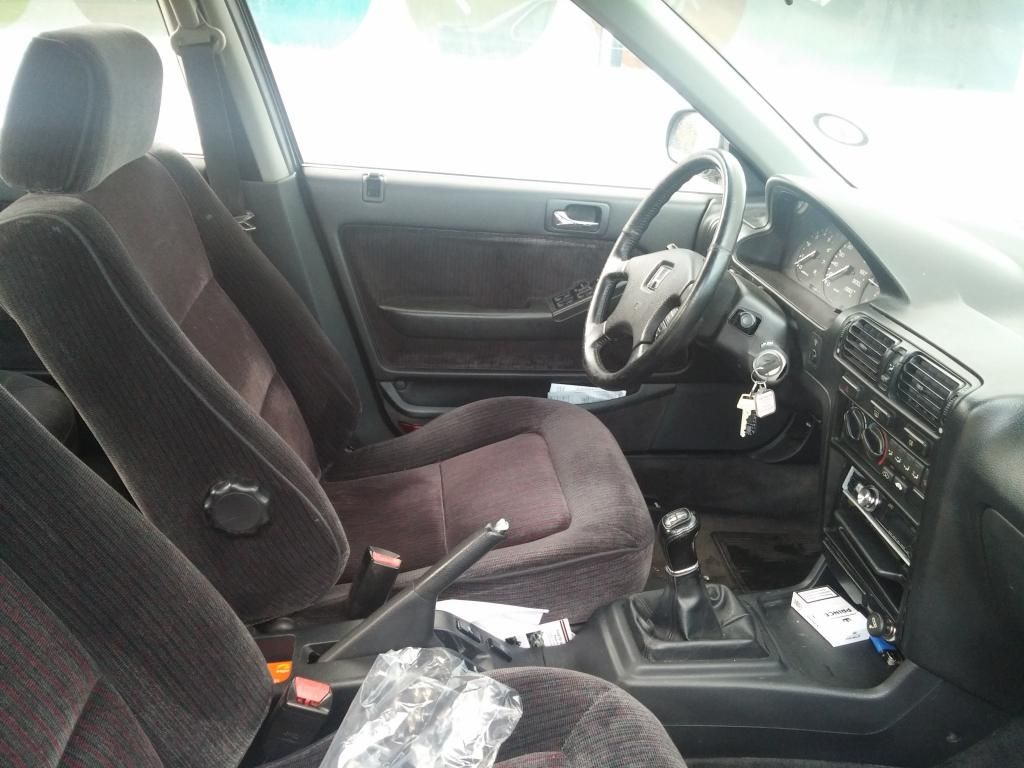 Comp. Ratio: 9.8:1
Stock hp: 150hp
Current: 165hp - Complete and utter failure of the Bisi lvl 2 camshaft. Suspecting Bisi sold me a Stock A6 camshaft, probably by mistake or it could be completely out of spec, it provided 0 gains and 1575USD out of my bank account.
Engine:
EUDM F22A3.
H22A Plenum.
H22A TB 66mm
3" Generic Induction kit with a generic filtercone.
Webcam produced BISI Stage 2 Cam. BUT ITS AN A6 CAM!!!!
BISI Pro Valvesprings.
Stock camgear.
DC Sports Header 4-2-1
H22A Cat
SPEC-D Catback 60mm piping and 4" Muffler
Car is currently tuned on NepTune, did not achieve the results i was hoping for. Cam out of spec?
Transmission:
Before: Stock H2C2
Now: M2C4 H22A
Suspension:
Skunk2 Sport Dampers.
FK Automotive 55mm - F / 40mm - R
Wheels:
OZ Superturismo 16"
with
Michellin 205/50/R16
Interior:
Stock black with red stitching. (Completly as new).
Audio system:
Pioneer HU.
Front, 6.5" XSound 3 Way speaker. A generic danish brand.
Rear, 6.5" XSound 3 way speaker. A generic danish brand.
The quality of them was better than expected, i was very sceptic about them.
For those who are interested:
Woofer cone: Injection cone
Midrange driver: 50 mm Mylar cone
Tweeter driver: 2x12 mm Piezo tweeter look
Magnet driver: 80x40x12 Y25
Voice coil: 25 mm
Peak output power: 240W
Continuous output power: 100W
Normal output power: 120W
Frequency response bandwidth: 60Hz-20KHz
Max. sound pressure level (@1m/w: ) 90dB
Nominal impedance: 4 Ohm
Magnet weight: 10 Oz
In stock, waiting for installation
Bisi Valvesprings.
Installed
Bisi Cam with level 2 Regrind.
Installed
Old Plans (discarded):
Bisi Cam lvl 2 Regrind. JUST ARRIVED 7/1/2014
Installed
Bisi Valvesprings. JUST ARRIVED 7/1/2014
Installed
2.5" exhaust system. CHECK 7/8/14 SPEC-D Catback 60mm.
Installed
M2C4 - CHECK
Competition Clutch.
Competition flywheel.
Neptune ECU. CHECK
Installed
Arrived/Completed
BISI cam lvl 2, made by
www.webcamshafts.com
Awaiting installation, head currently undergoing work.
Installed & Headwork complete
Bisi pro springs. Awaiting installation, head currently undergoing work.
Installed
M2C4 Transmission.
HEADWORK COMPLETED. CAR DYNOTUNED.
I hope to reach 200 crank hp, or around 180whp with this setup, sadly we don't measure whp here in Denmark.
I may have forgotten something.
Recorded this launch 06.23.14:
Recorder: HD LG G2 1080i
https://www.youtube.com/watch?v=hFoWPzSLB6A#t=16
Sorry about the music, the volume was pretty low actually.
Please feel free to comment. I'm excited to be here