Here is my beloved '93 SE Coupe also known as "Lola." I picked up this car as my project car about 9 months ago and it had to sit for about 7 months while I finished the garage. Luckily this car is from New Mexico originally and just last year moved up to Montana. The body is totally rust free with only a few minor dents. Finally after it sitting all winter, waiting just looking at her everyday I finally got to get started. After much debate about how to take care of the tired F22A6 in it, the best route was a JDM low milage engine.
Engine:
H22A1
Resleeved Block (Darton Dry Sleeves - No Flange)
Decked 0.004"
Nippon Racing H22A Type-S Pistons 87.75mm
Rods Modified (Oiling hole added at the top, and bored out to accept floating wrist pins instead of pressed wrist pins.)
Rotating Assembly Micro-Polished and Balanced
KSTuned.com Balancer Shaft Delete Kit
Timing Belt Manual Tension (Custom made from the stock auto tensioner.)
JDM F20B Oil Pump
ARP Headstuds
Rebuilt Head
- Mild Port and Polish (Intake and exhaust done by myself.)
- 3 Angle Valve Job
- Surfaced "0.005
- Rocker Arms Reground (Delta did this job, I think it was around $94 for all 24. They had bad wear on them previously.)
Intake Manifold Mild Port and Polish (Runners up the to IAB plates, all rough transitions between plates smoothed out.)
Mild Wire Tuck
PLM H22 4-2-1 Header
MangaFlow Cat Back 2.25" Exhaust
AEM V2 SRI for BB6
R134a A/C Conversion
Manual Transmission Swap M2S4
ACT Streetlite Steel Flywheel
Competition Clutch Stage 3 (Rated up to 250 ft/lb of torque.)
Innovative Auto to Manual Mount
Innovative Drivers Side Mount
Prothane Rear Motor Mount Insert (Stock Rear Motor Mount)
ESP.net Rear T Bracket
S2000 Clutch Master Cylinder
Rywire B/D Clutch Line (Tucks and removes all the hard/soft lines from the car. Just a connection straight from the master to the slave cylinder.)
Injector Resistor Box (Tucked under the dashboard.)
Suspension:
Innovative Traction Bar
Suspension Techniques Front and Rear Sway Bar
ESP.net 3 Point Upper Front Strut Bar
Ultra Racing Upper Rear Strut Bar
Esp.net Rear Lower Tie Bar
Bilstein HD B6 Shocks (94-97 Accord)
Nuespeed Race Springs
Energy Suspension Poly Bushings Master Kit Front
Prothane Poly Bushings Rear Kit
HardRace Trailing Arm Bushings
Energy Suspension Bushing in Rear Lower Shock Mount (Used the upper front control arm bushings and left the OEM metal ring for the bushing in place.)
SPC Front Upper Ball Joints (+/- 3*)
SPC Adjustable Rear Upper Control Arms
FFC Front Extended Top Hats
Cheddas Auto Rear Extended Top Hats
Brakes:
ABS Delete
40/40 Proportioning Valve
'98 CL Front ROH (
http://brakeperformce.com
)
Hawk Rear Rotors and Pads
Techna-Fit Stainless Steel Braided Brake Lines
RSX Brake Booster and Master Cylinder
Exterior:
'93 Accord SE Coupe Spoiler
OEM Sunroof Visor
OEM Double Lip (Custom)
Speed Zone Rear Window Visor
Interior:
JDM Center Console Armrest Tan w/ Leather
JDM Digital Climate Control
'93 Accord SE Sedan Dashboard (Passenger side airbag, no storage on dashboard.)
'91 Accord DX Phoenix Red Black Interior (Fully Modified to fit in a SE)
'91 Prelude SI Steering Wheel
'03 CL-S Charcoal Black Leather Front Seats
'99 CL Dark Grey Front Seat Belts
'99 CL Charcoal Black Leather Rear Seats
'99 CL Dark Grey Carpet
'93 Vigor Black E-Brake Handle and Leather Boot
'01 TL Auto Dimming Rear View Mirror
Black Door Handles
Ortiz Custom Bezel Gauge Pods
Wagon Storage Compartment
SRS Delete (Entire System including wiring)
Wheels:
ETwine Platinum 17"x7.5"
Audio/Electronics:
AEM UEGO Wideband O2 Sensor
Stock SE Bose System
Future Plans:
Too many to list.
Fortune Auto 500 Series Coilovers
I currently have a 1990 Accord LX Sedan that I am trying to sell due to excessive rust. Before this is sold though I need to return it to stock. This is going to include freshening up the original F22A6 that came out of Lola, to put in the sedan, so I can take the rebuilt F22A4 with many goodies, to put into a future sedan. Also the entire suspension/brakes/interior/transmission/control arms and a few other items I can't remember off the top of my head. All of this is going into Lola eventually. Hopefully by the end of this summer. But life always has suprises!
JDM F22B Arrival 1
JDM F22B Arrival 2
JDM F22B Valve Train after Valve Cover Removal 1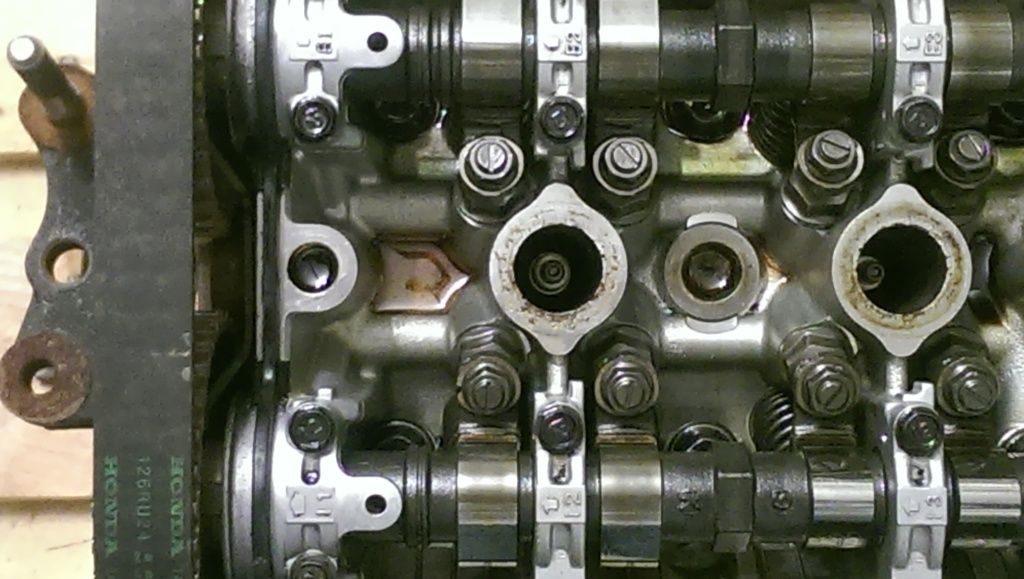 JDM F22B Valve Train after Valve Cover Removal 2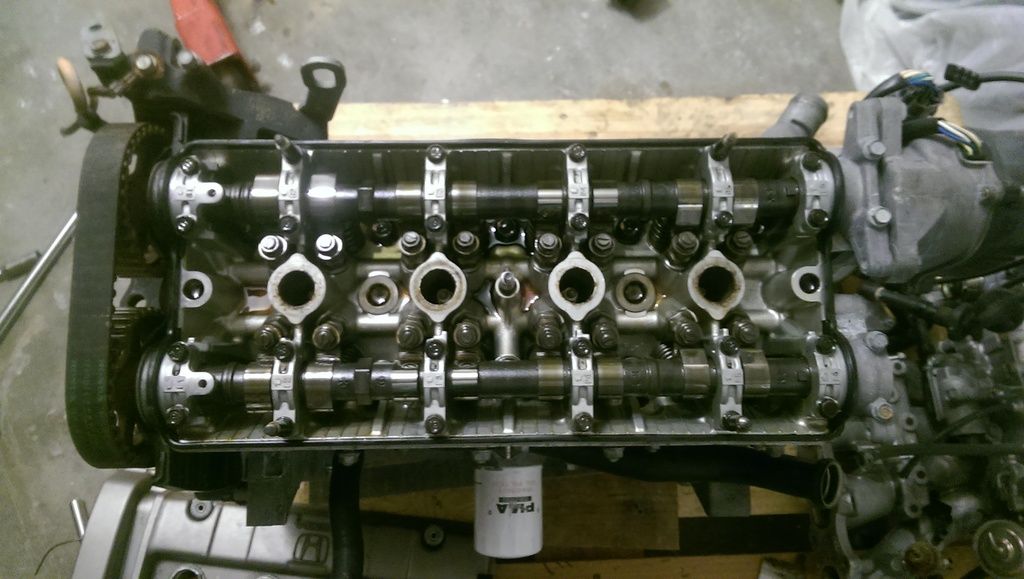 JDM F22B Intake Port Port/Polish (Cleaned up casting marks satin finish)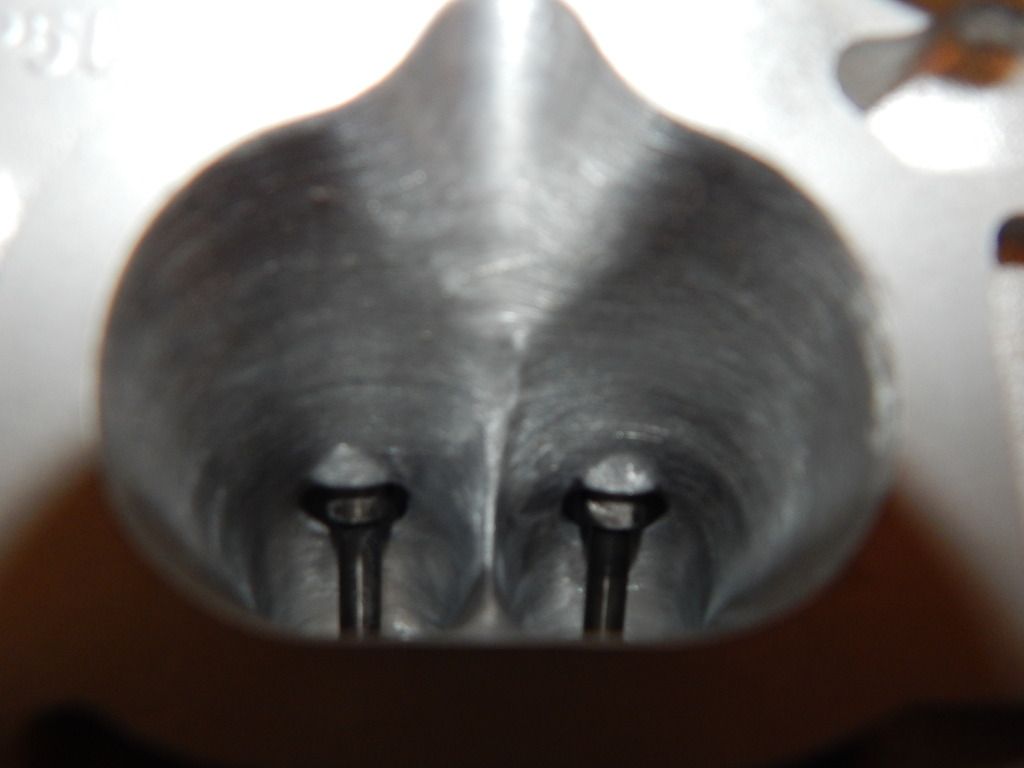 JDM F22B Exhaust Port Port/Polish 1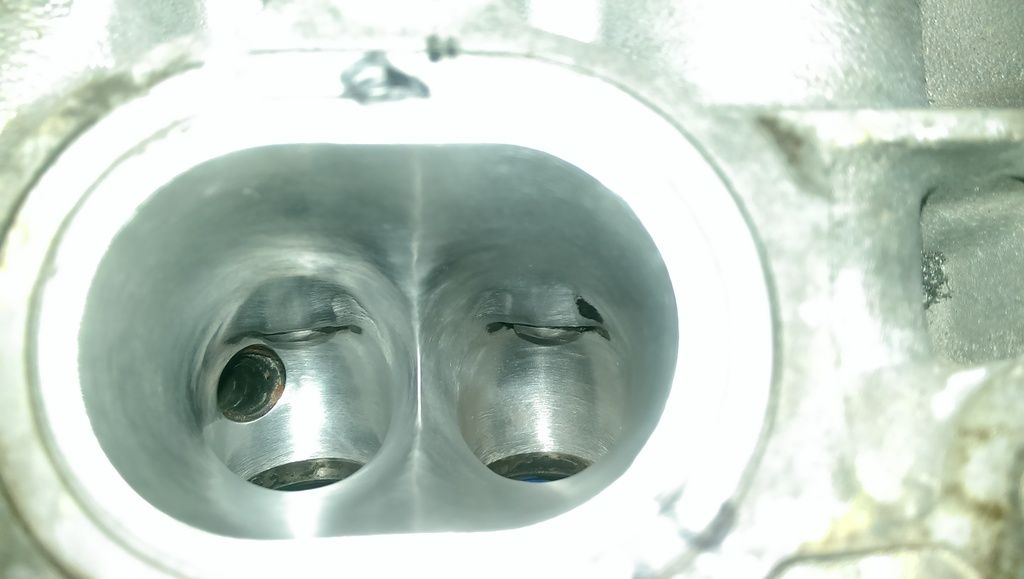 JDM F22B Exhaust Port Port/Polish 2
JDM F22B Head Rebuilt 1
JDM F22B Head Rebuilt 2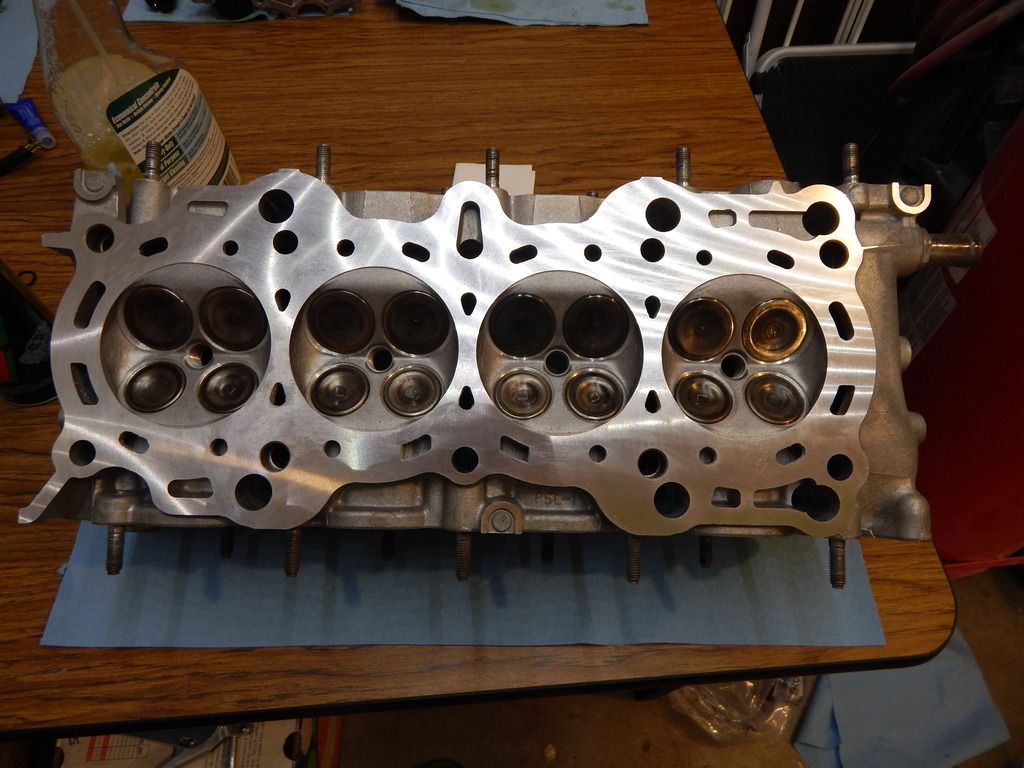 JDM F22B Rear Main Seal Leak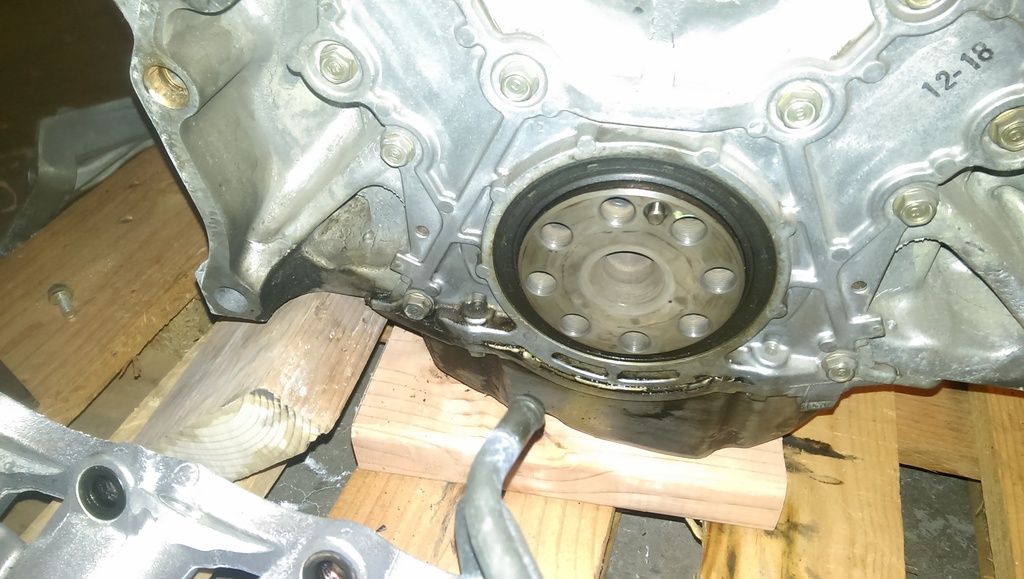 JDM F22B Water Leak 1
JDM F22B Water Leak 2
JDM F22B Block and Pistons after Cleanup
JDM F22B OEM Seals/Gaskets and Parts
JDM F22B Cleaned Up and Refreshed
Engine Bay Before Removal
Tired Leaky F22A6 1
Tired Leaky F22A6 2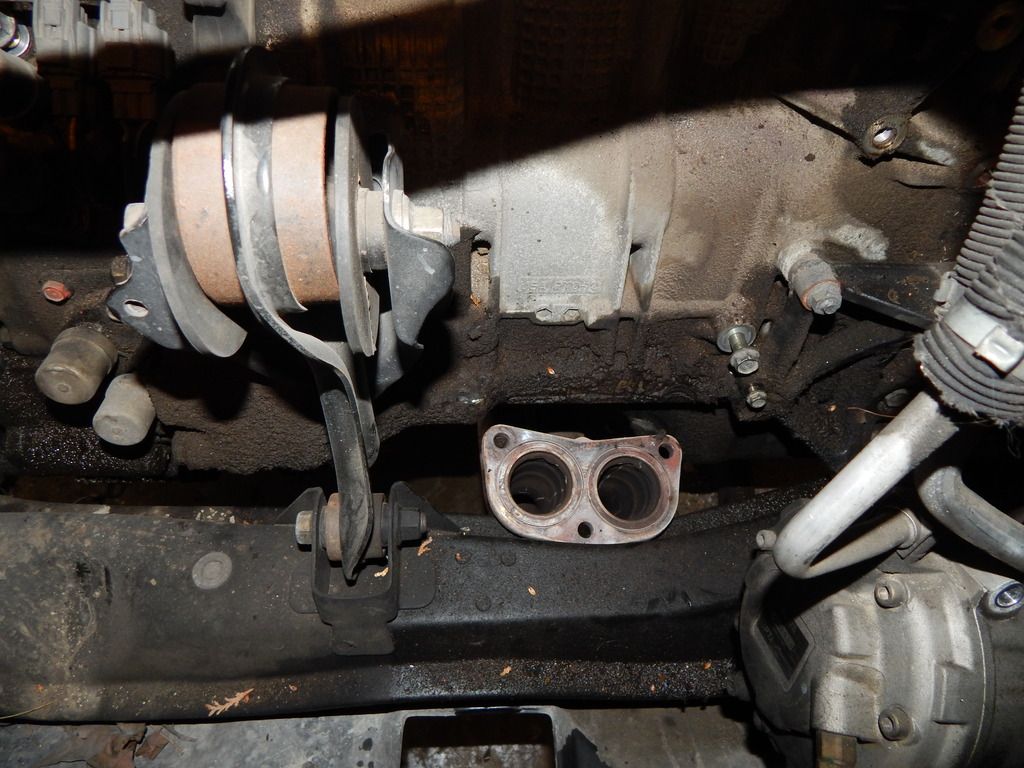 Dirty Engine Bay 1
Dirty Engine Bay 2
Dirty Transmission
Cleaned Transmission 1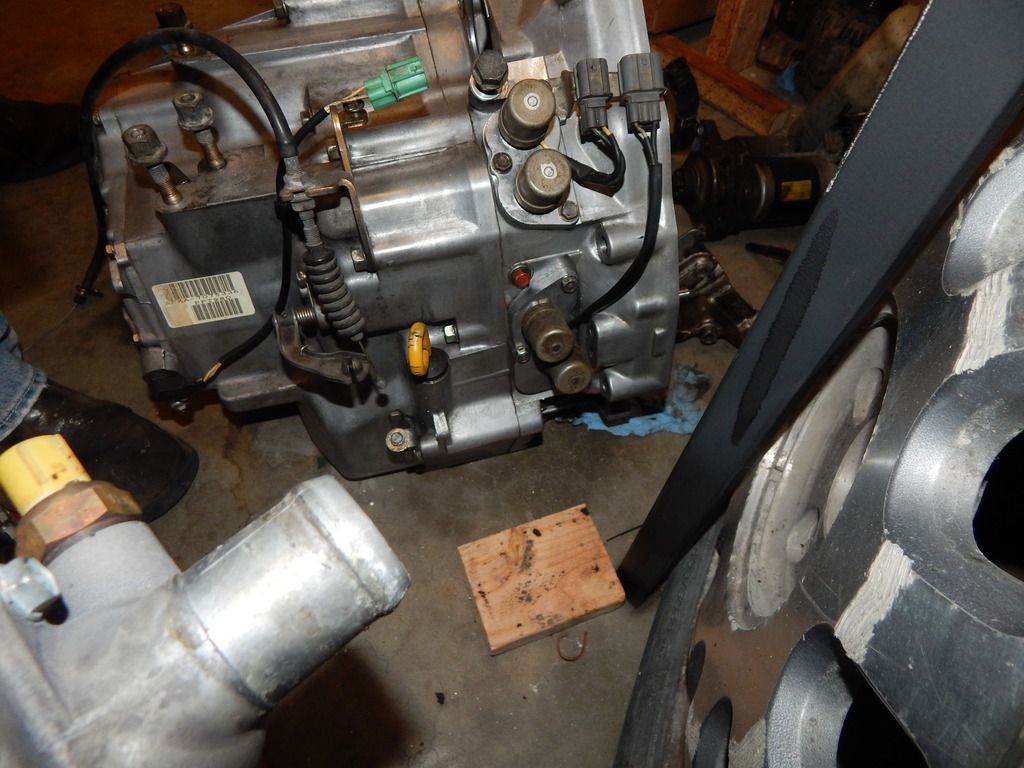 Cleaned Transmission 2
Cleaned Up a Bit
Passenger Side Wire Tuck 1
Passenger Side Wire Tuck 2
Driver Side Wire Tuck 1
Driver Side Wire Tuck 2
Drivers Side Wire Tuck 3
Drivers Side Wire Tuck 4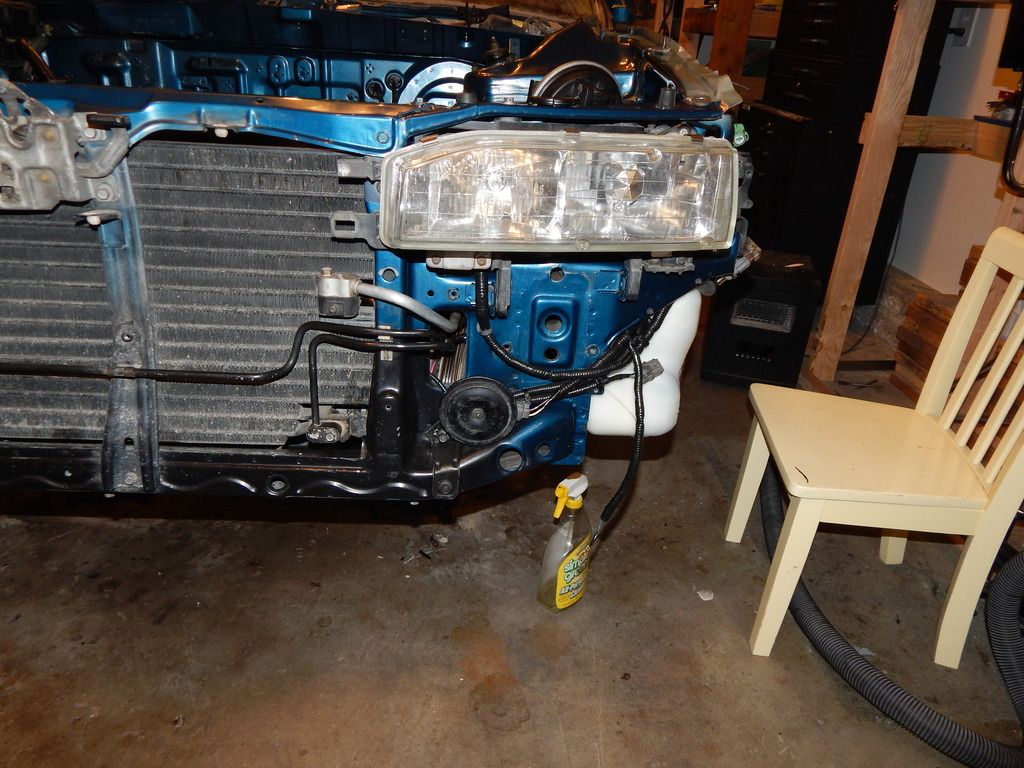 Driver Side Wire Harness and Wiper Motor Plug
Hood Latch cable and Washer Fluid Line
Cleaned Ready for Reassembly
Cleaned Engine Bay 1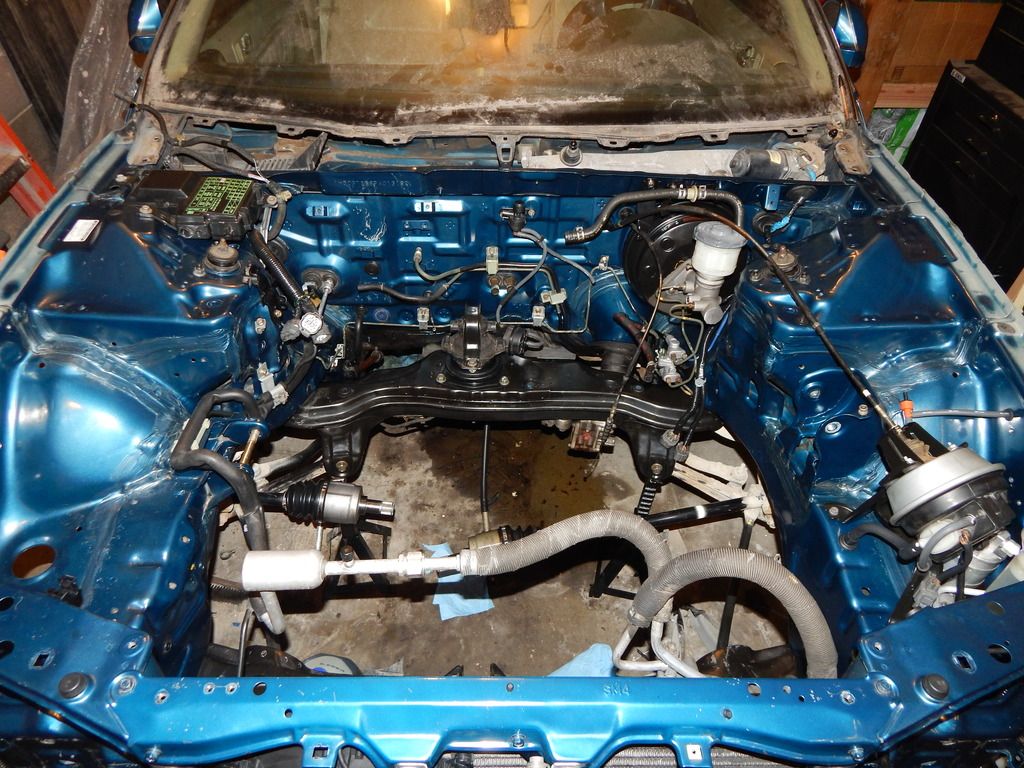 Cleaned Engine Bay 2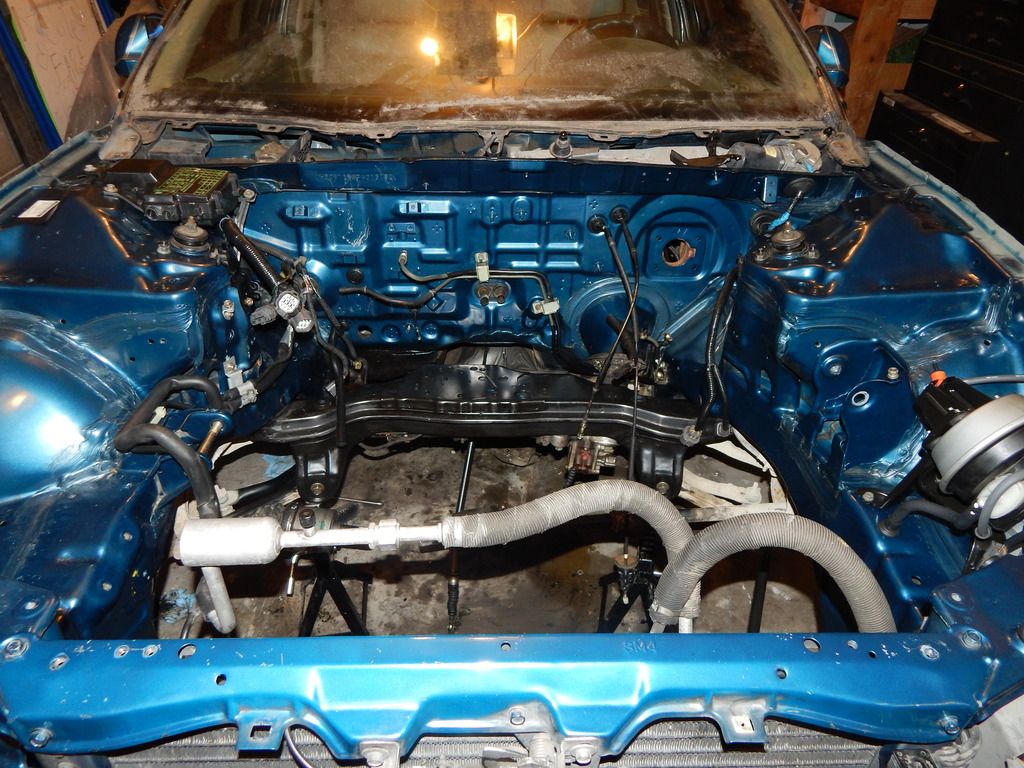 Cleaned Driver Side Engine Bay
Drivers Corner Cleaned
Drivers Corner Close Up
Cleaned Passenger Side Engine Bay
Slim Pusher Fan
F22B with Transmission 1
F22B with Transmission 2