Finally got sum pixx of my new obsession.... I'll post up the specs part thing later since i'm pressed 4 time....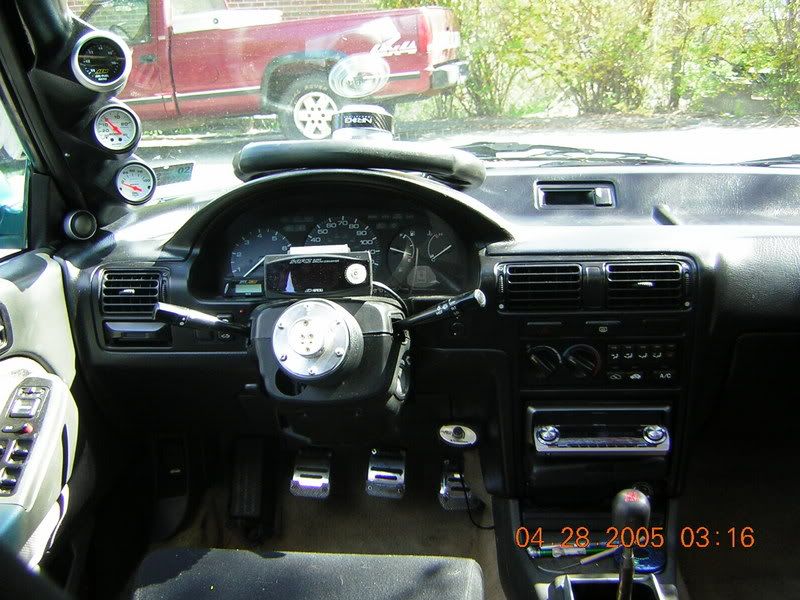 engine/performance:
Still stock, but all my shit from the old car is gettin transferred in once i pass emmissions... soooo
F22A6
Custom modded SFP turbo mani
Garrett T3/T04E 60/63 trim
Turbonetics Evolution wastegate
Turbo XS type s BOV
Custom downpipe
Custom intercooler piping
Custom catless 3" turboback stainless exhaust, Apex 3" muffler, exhaust cutout spittin out right at the end of the engine bay, for when i really wanna show off
Stock internals, for now...
AEM fuel rail and fuel press reg
Greddy Trust oil catch can
shitty ebay intake, for now...
Oil cooler
SMIC from Saab
interior
TenzoR Rally seats
Custom made seat brackets
Sparco 3pt Harnesses, for now...
Grey interior from old car since this 1 had a shittyyyyy tan int.
MOMO steerin wheel hub
NRG quick release hub
4got the steering wheel company
Blitz Dual auto Turbo timer
Apex'i SAFC II, till i do the build...
Custom fit Civic A-pillar gauge pod
Autometer oil press, boost, fuel press gauges
AEM wideband UEGO controller, gauge style
No back seat as thats where my subs and amp and such are sitting
Skunk2 1lb shift knob to counterwieght for smoother shifting
Soon to be custom modded short shifter
exterior
OEM exterior w/ the acception of the black housing 1 peice headlights with retrofit HID that will be installed shortly
Tints to be put on shortly as well
audio/electronics
Pioneer Premier DEH860MP head unit
Infinity Reference Component system up front
Shitty Sony coaxials in the rear
2 Pioneer IMPP 12" subs with my fried Rockford Fosgate amp
Soon to be replaced by 2 15" SoloBarics and a 1200watt Kicker amp and 360watt 4ch Kicker amp for interior speaks
suspension/wheels
Shitty ebay coil-over-strut coils, for now...
KYB Struts
Megan Racing front upper strut tower bar and rear lower tie bar
TenzoR Shu 10 wheels, currently gettin a new paint scheme and tires
Brembo Cross drilled rotors
Stainless steel barided brake lines
future plans
H22 internals/ crank, rods, custom pistons/
H22 head and crower Turbo cams
Ferrea valvetrain components/ dual valve springs retainers, stainless valves
Full port and polish
ORing cyliners
Quaife LSD
500+HP drive shafts
Roll Cage, in the next month or so
2-4 piston calipers and big brake upgrade
Tein SS or better coilovers w/ EDFC
Chop about 2-3 inches off the top, at least gunna try to
Full poly suspension bushing kit
Build up trans and maybe change gearing
5pt camlock harnesses
Sparco seat, when i decide which 1 i want
Carbon fiber hood, Seibon or VIS or something
AEM EMS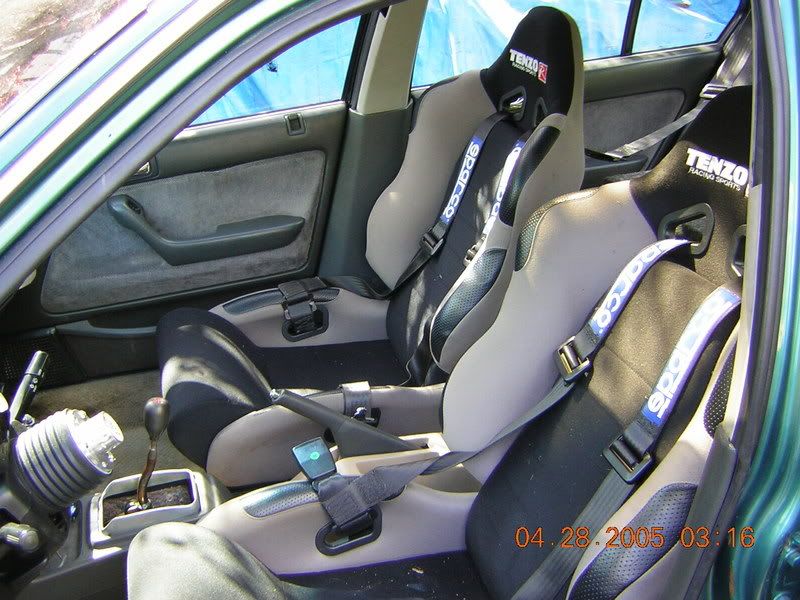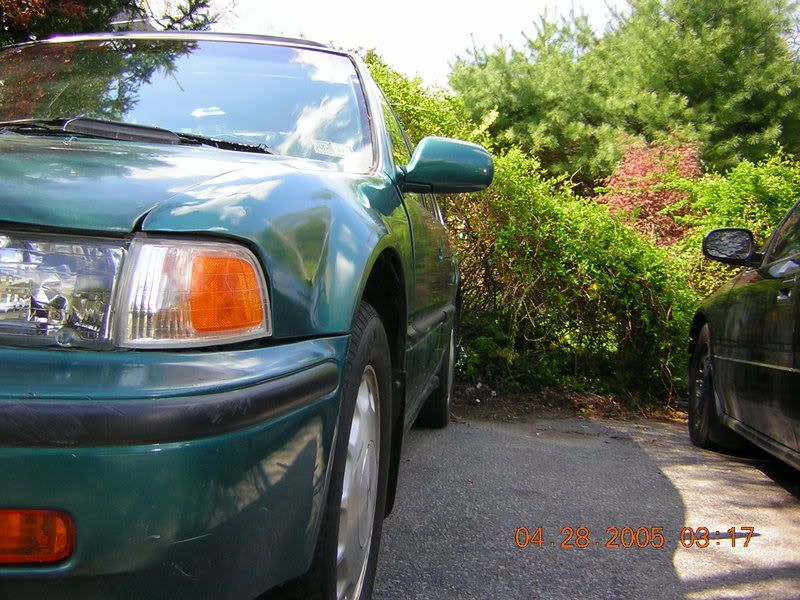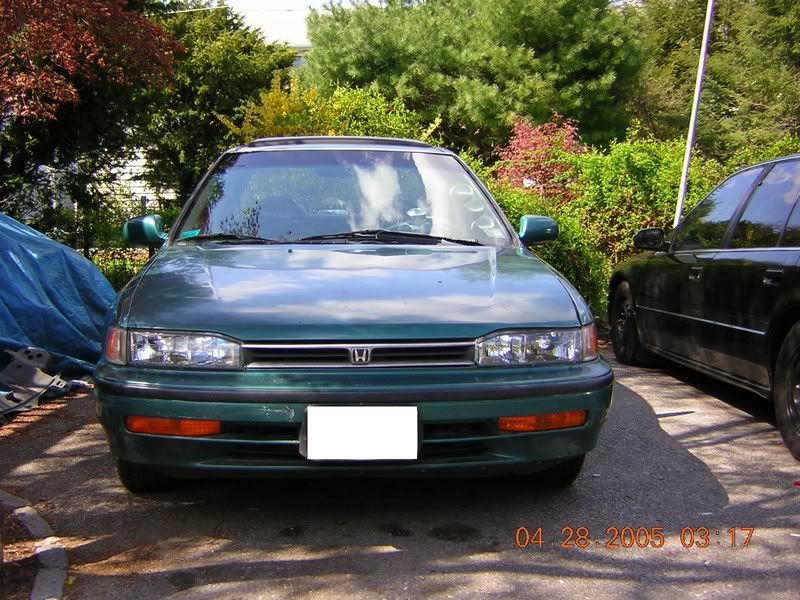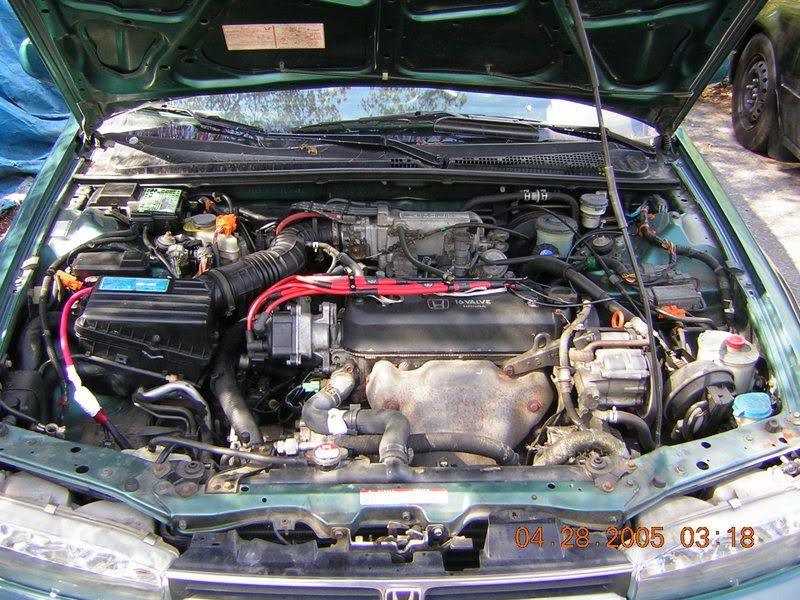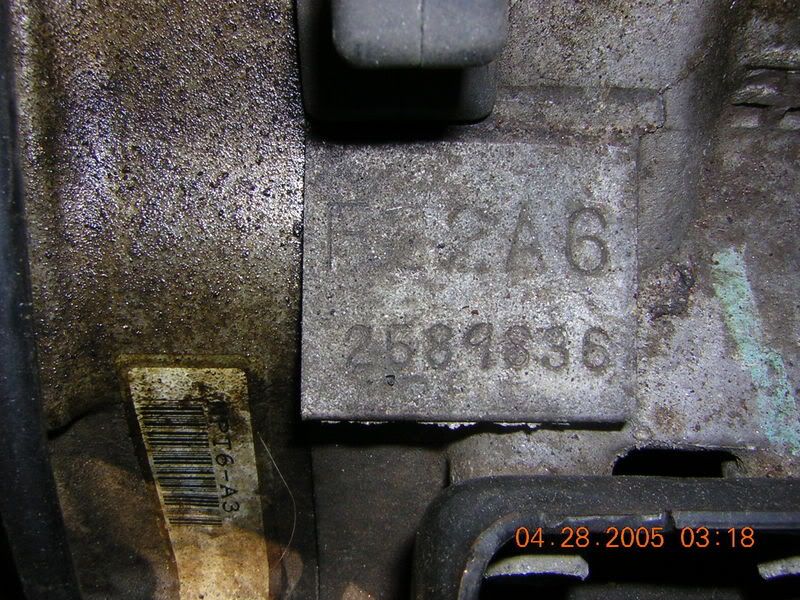 AND NO MORE FRIGGIN ALTEZZAS!!!!!!
and a pic of the old car bein used as storage, hahaha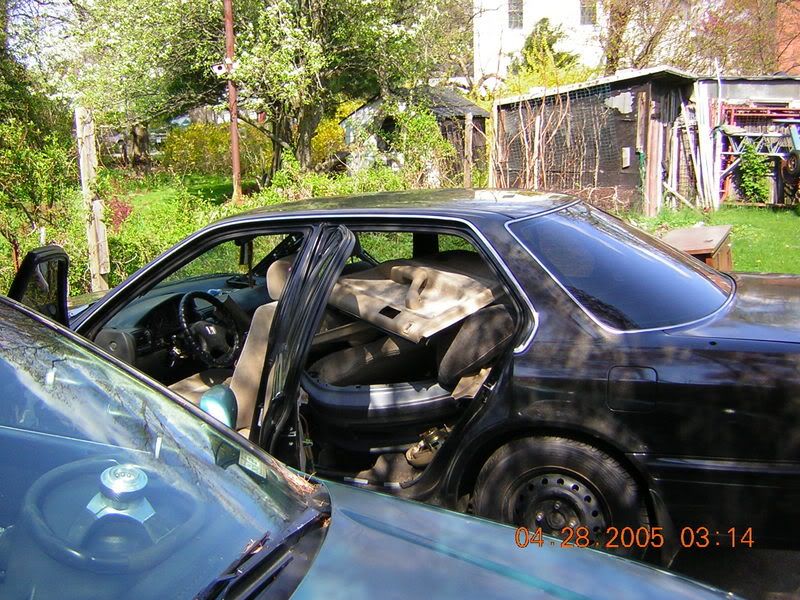 and the begining of the tear down before the engine comes out....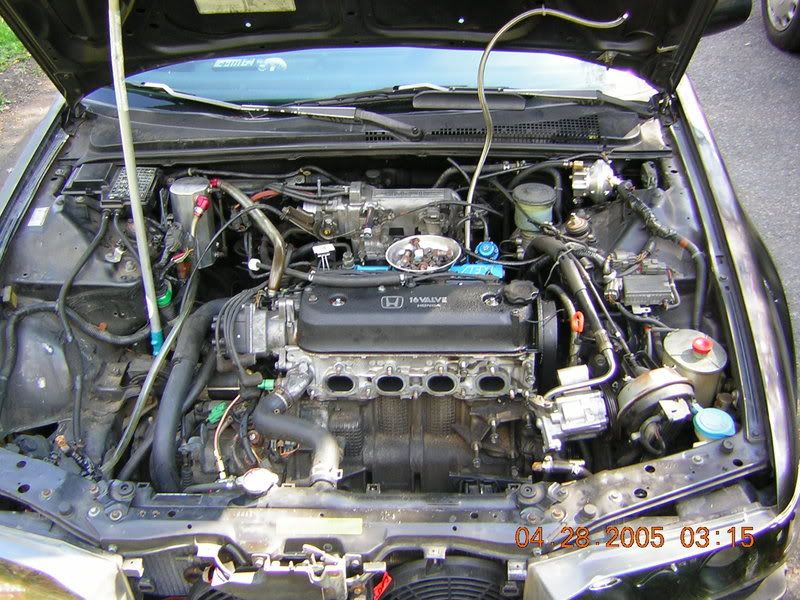 After i transferred over the suspension and stainless brake lines...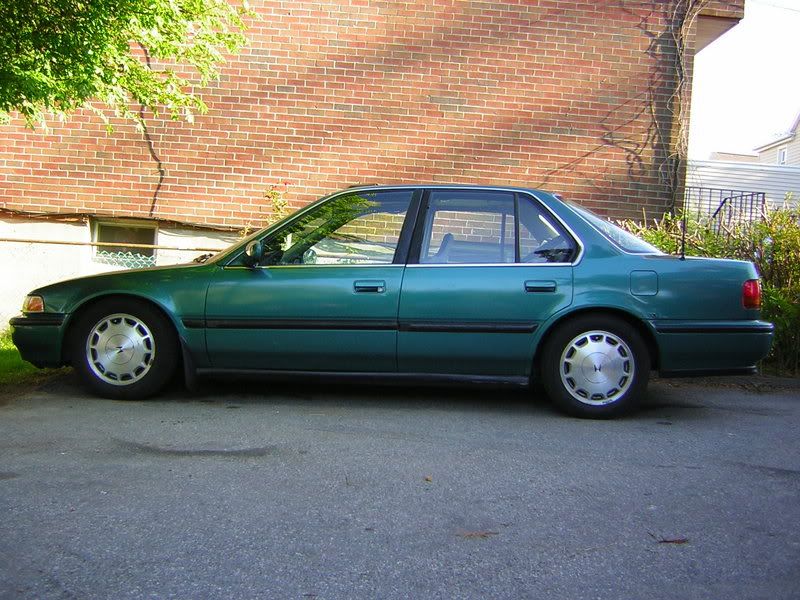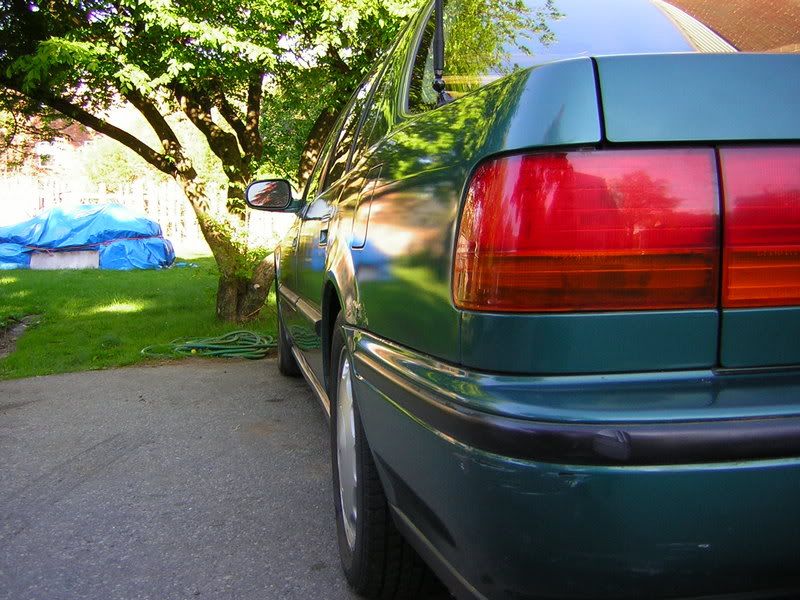 And after i sandblasted and repainted the manifold... and yes i kno the paint will melt off, i just figured i'll inhibit the rust 4 a lil bit...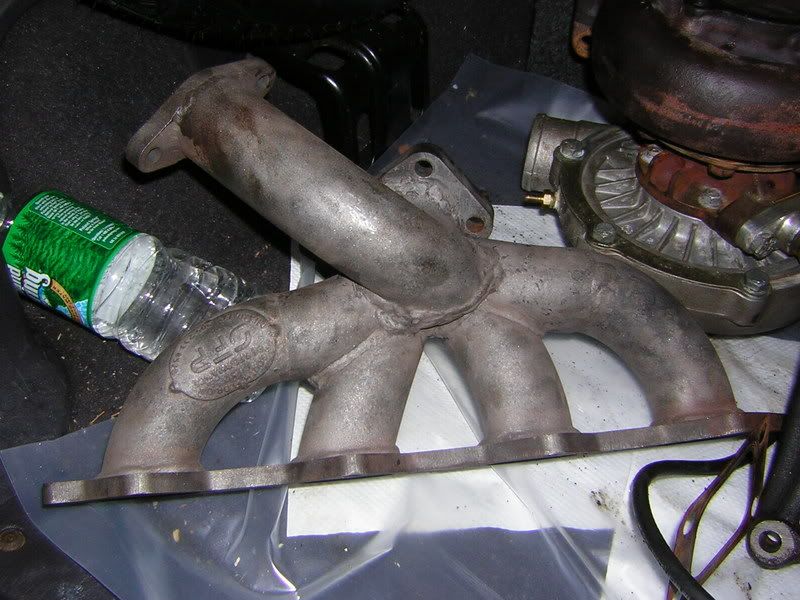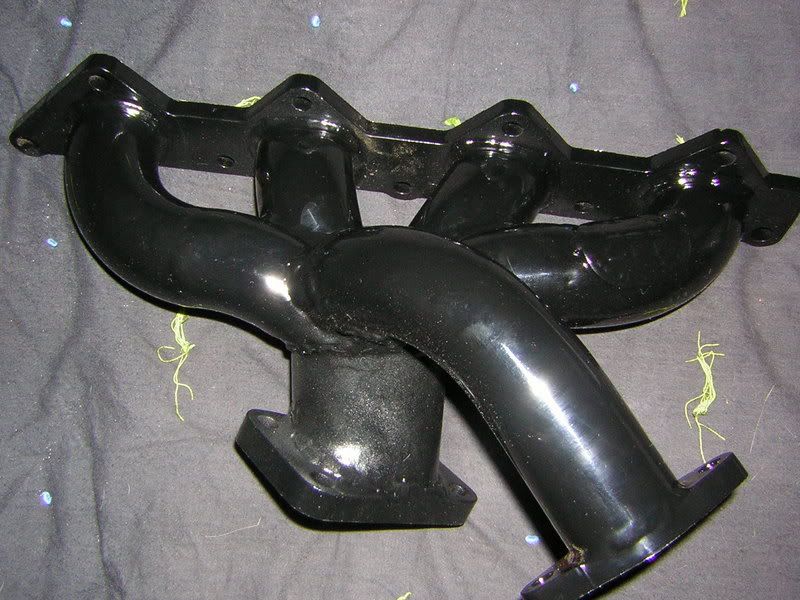 Going to be gettin my Apexi turbo muffler soon as well as my FMIC so ill post up pixx of the install wen it gets done.... doin full custom 3" stainless exhaust and 2.5" stainless charge piping.... ill be gettin my system in by the end of june so ill post pixx of that install in time as well...