BORROWED FROM AT.COM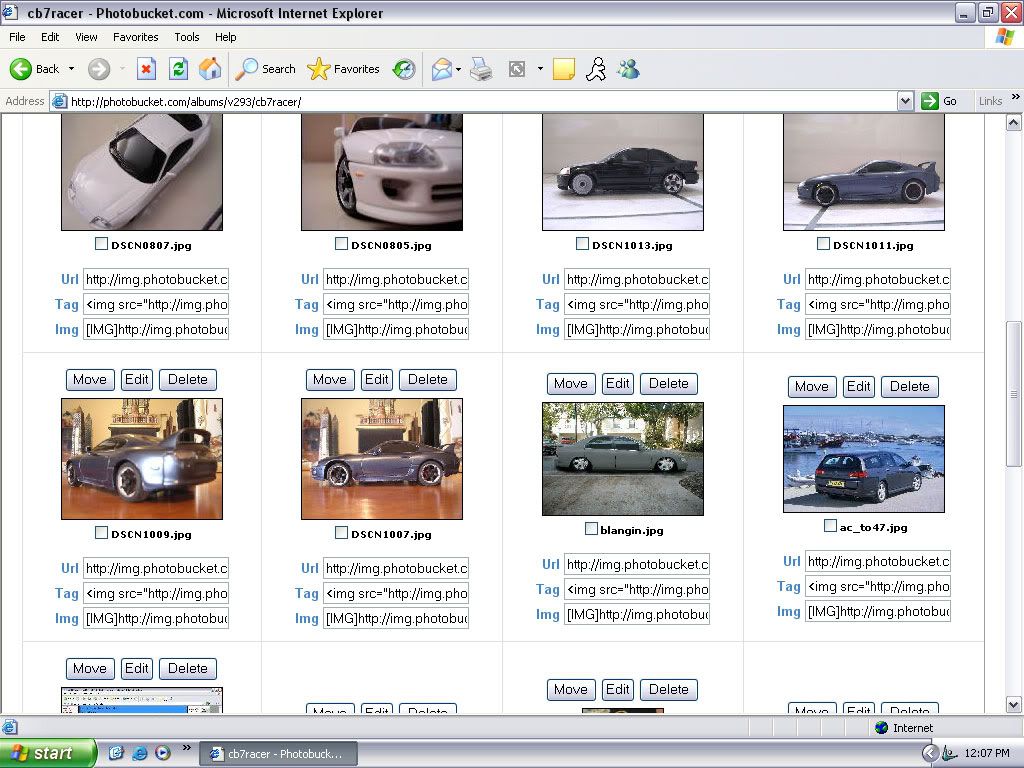 step 1:
Choose a place to host your pics. I chose photobucket.com cause its free and is better then imagestation.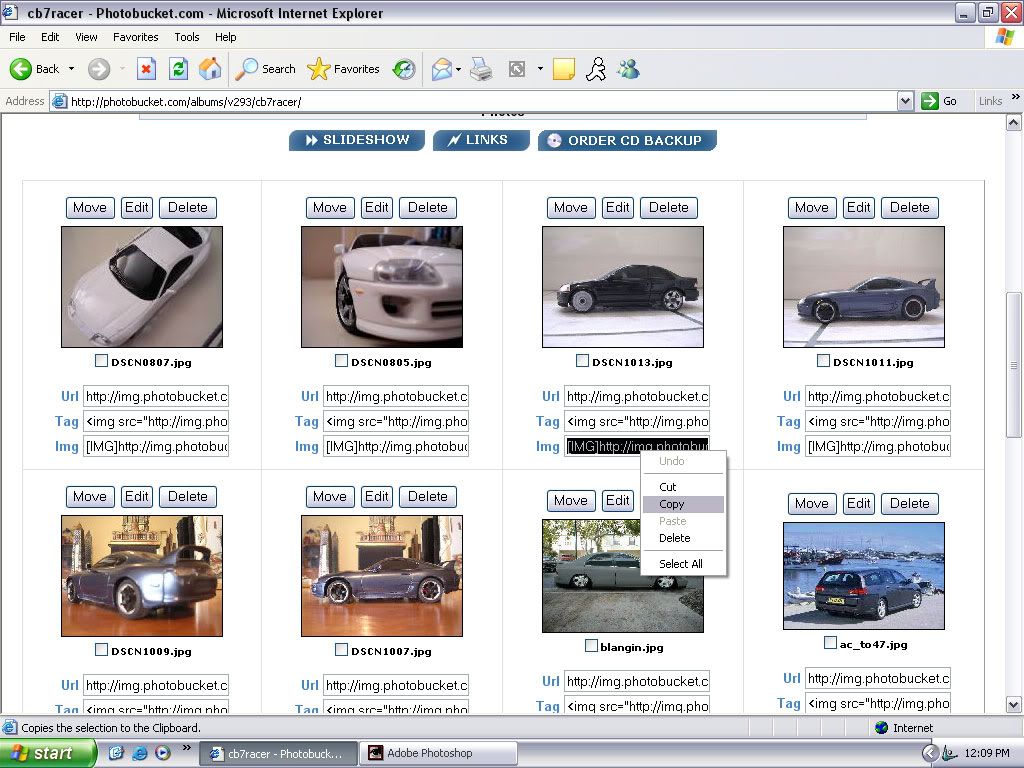 step 2:
After uploading pictures, higlight and right click the "IMG" tagged one and copy.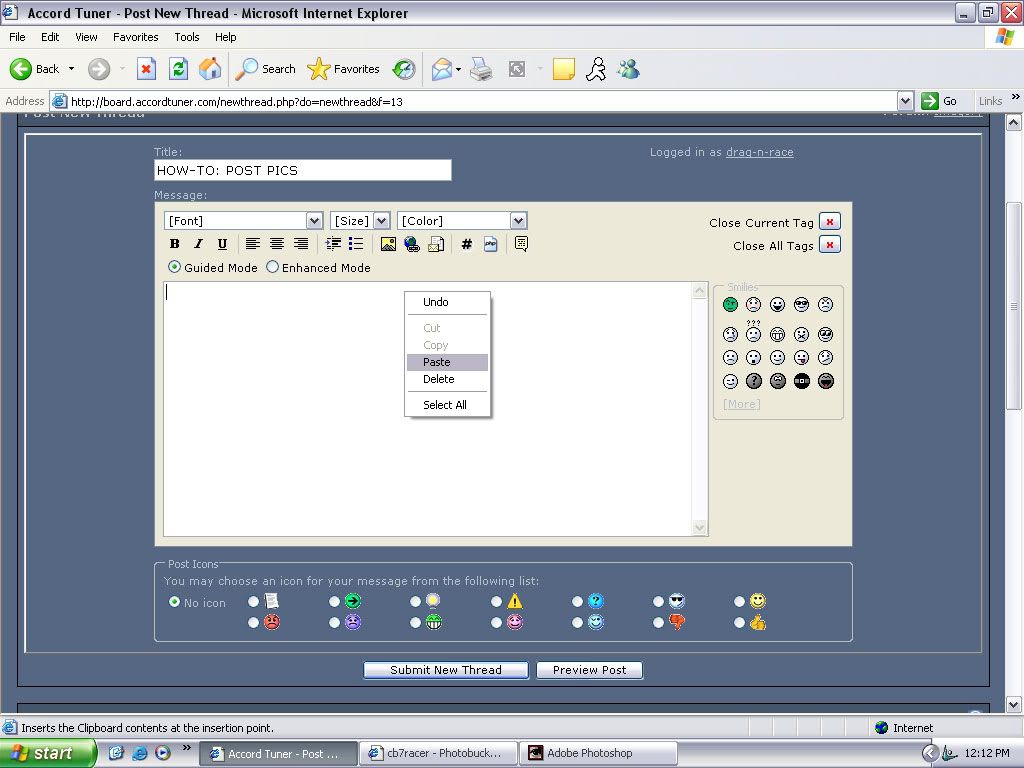 step 3:
Just paste into the box.
OR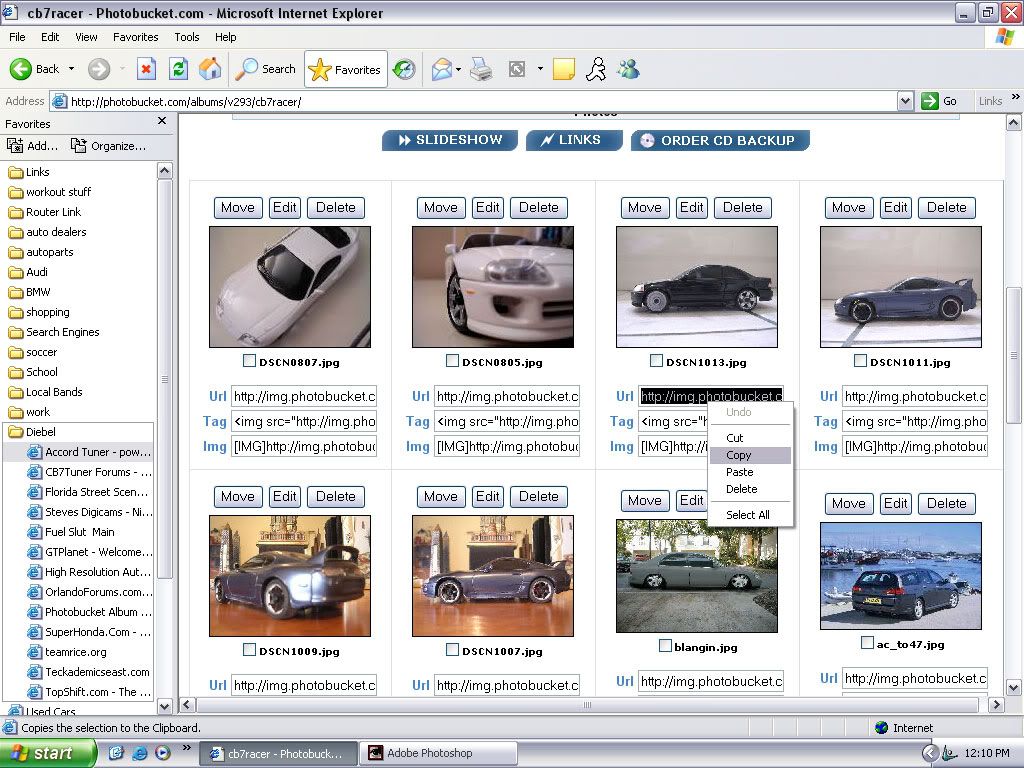 step 2b:
If you're using any other hosting site (cardomain, imagestation, etc.) then copy the URL of the pic.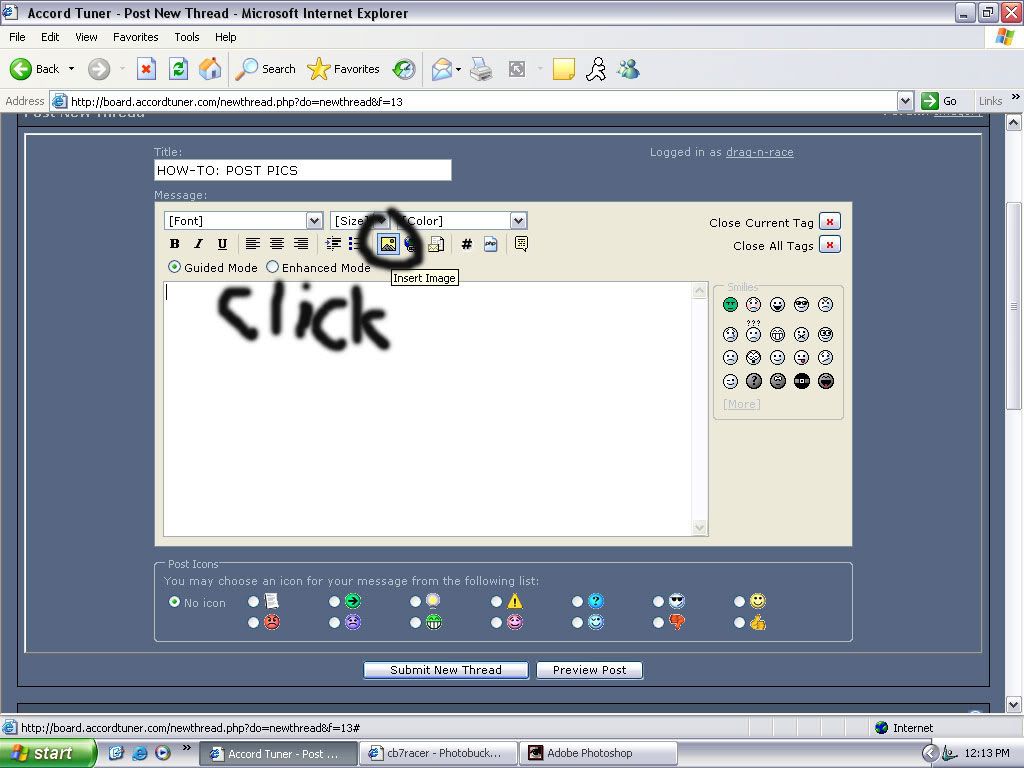 step 3a:
Click the mountain icon.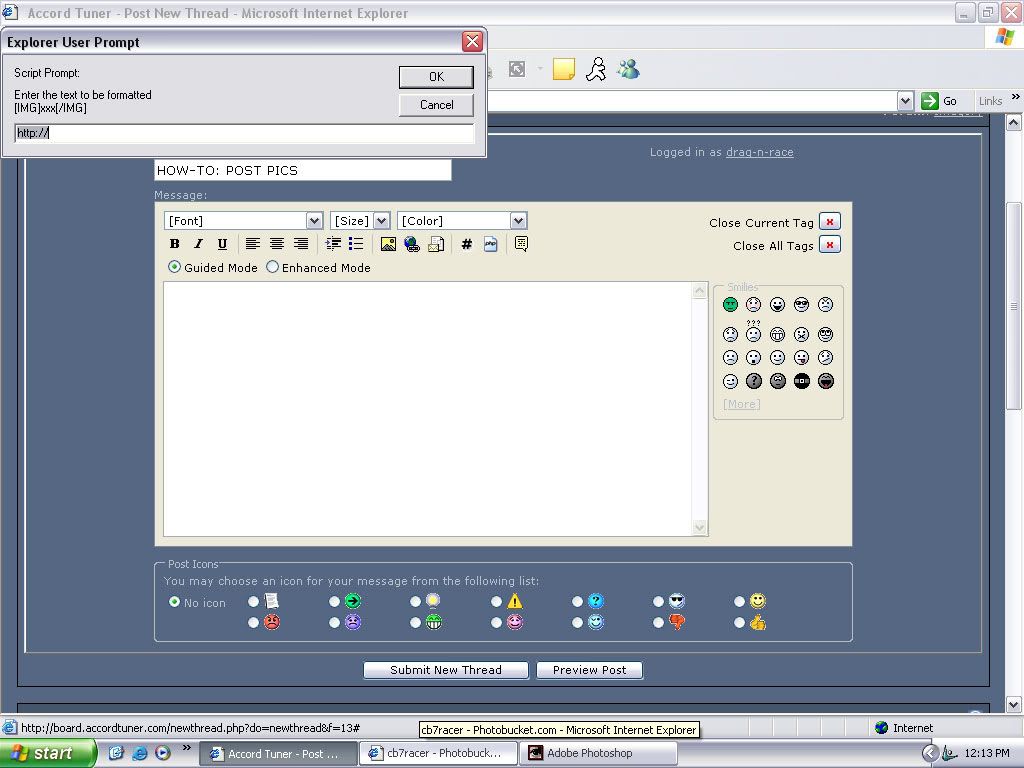 step 3b:
Paste URL in the box.
step 3c:
Click "OK"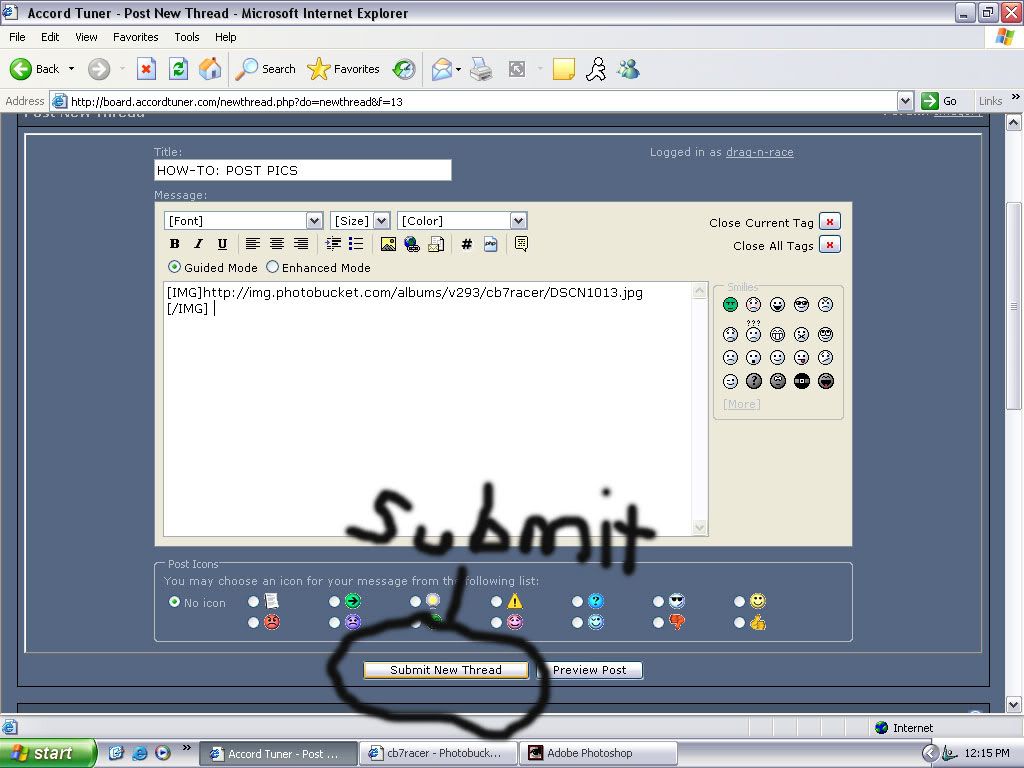 step 4:
After you see the URL with the "IMG" tags around them, click the submit button.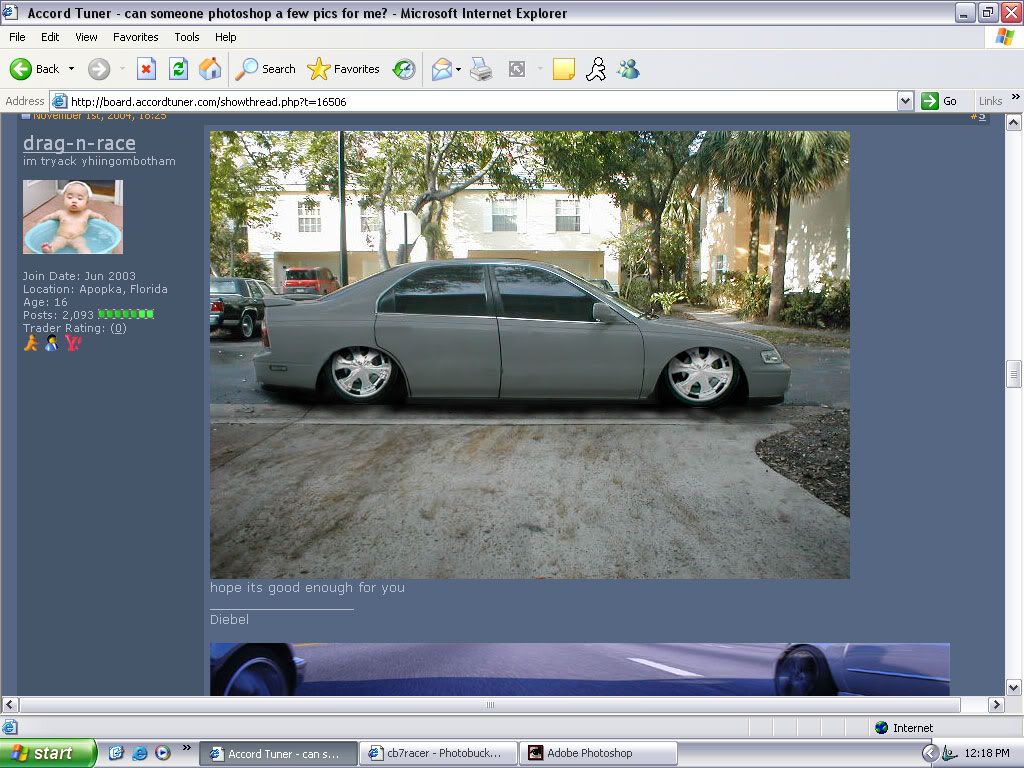 step 5:
Blamity Blam Blam BITCH!!!!! Celebrate now!!!!
BORROWED FROM AT.COM