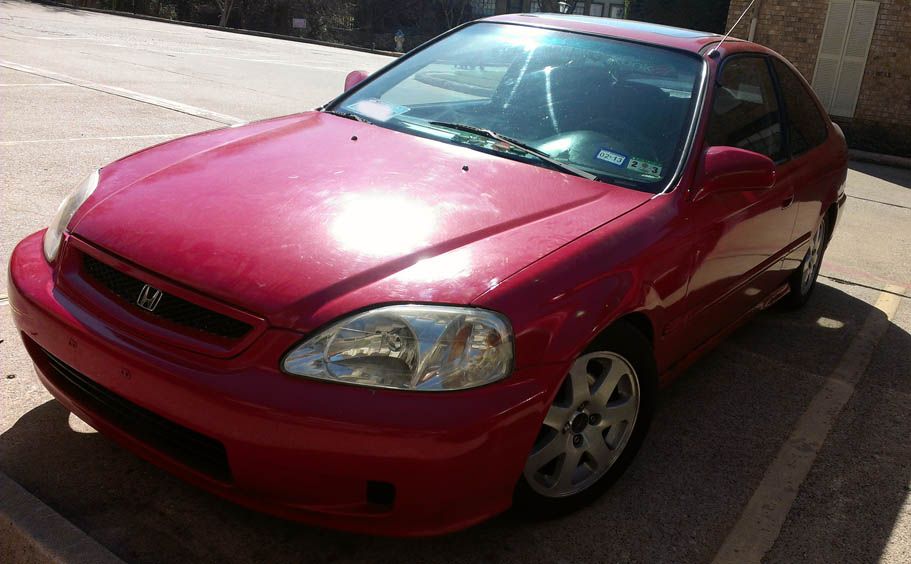 Picked up a nice civic EX with a rare swap, especially rare for a civic! Needs some finishing to run to its potential, but when It's dialed in this will be a nasty sleeper. 134k original miles.
Engine:
H23A Dohc Vtec Bluetop (painted red >_< )
H22 transmission
Prelude Axles
Stage 3 clutch (brand unknown)
Skunk2 IM
STR 70MM Throttle Body
CB7 3" Short Ram Air Intake
OBD2 -> OBDI harness
5th Gen Accord Injectors/injector box
Phearable.net P28 Chipped ECU
NGK Iridium Spark Plugs
Generic 4-2-1 header
3" Exhaust
Magnaflow Cat
Vibrant Silent Resonator
Vibrant Muffler
Working AC!
Interior:
JDM Shift Knob
Black 97 Lude front seats
Exterior:
2" Drop Springs on new oem struts
15" Rotas wrapped in Falken ZE512s
SI Front bumper
SI Front Grill
SI Red Clear Taillights
ICE (electronics):
Kenwood Radio
Elemental Designs EDI 9000.2 components up front
Plans:
Future-
Tint
Front lip
Lude Front Seats -DONE
Window, rear window visors
reinstall power steering
Better headers
Wideband and Tuning -have, install soon