Well I got a replacement for the CB, probably will get another after some time but for now this will serve as my daily.
Below will be a timeline of the progress.
March, 2015
September, 2014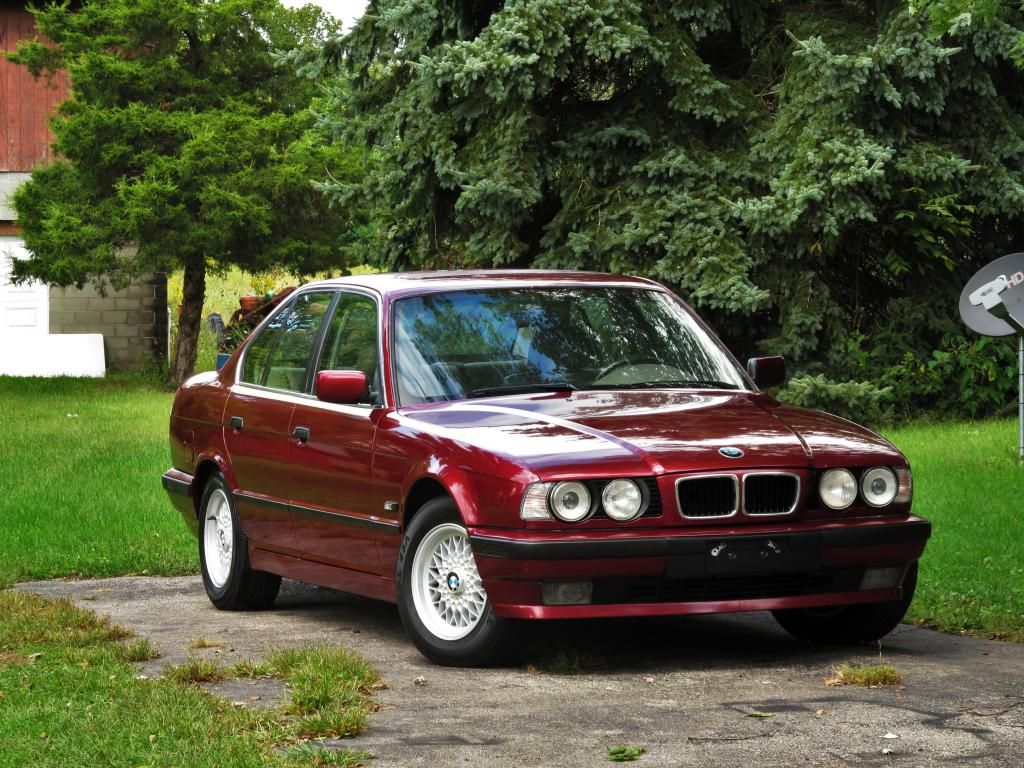 May, 2014 (When purchased)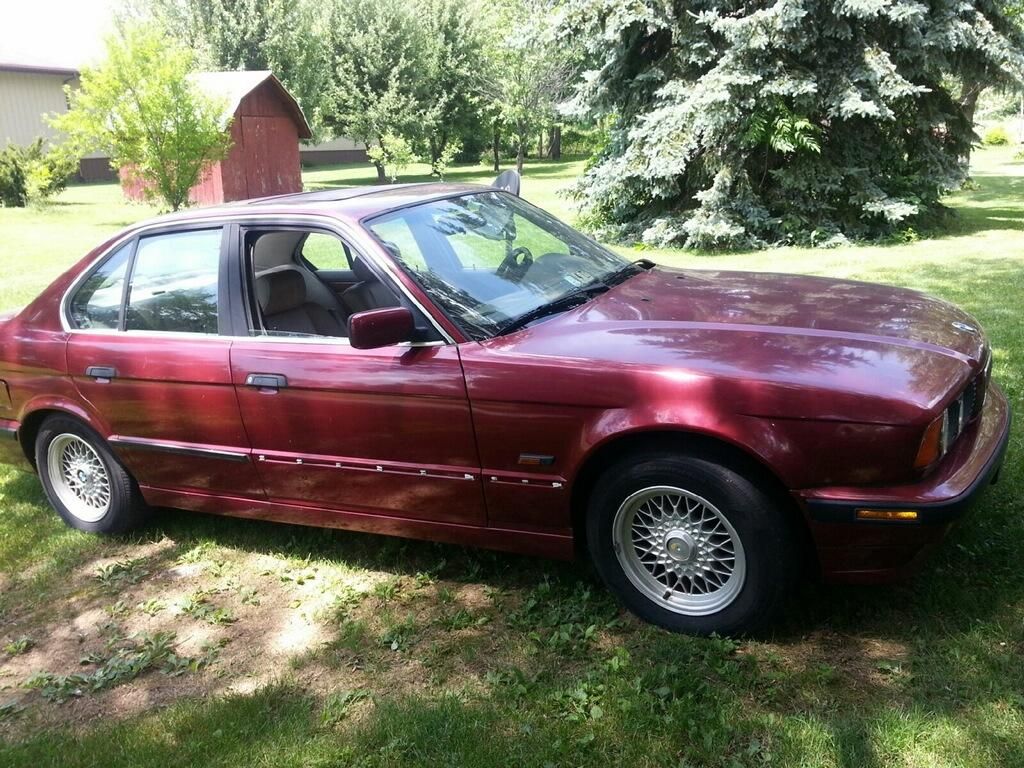 Its a 1995 E34 with a slush box for now but it was cheap and great body, phenomenal paint, no rust, and the best part 160K miles.

The main issue as to why it is so cheap is the transmission goes into limp mode sporadically (something electrical is wrong), which I do plan to do a manual swap after awhile, but if I can fix the problem cheaply it will at least buy me some time to find a great bargain on the manual parts needed. Another little thing that will be annoying is no real cup holder. The HELL?!
Here are some of the pictures from the craigslist ad.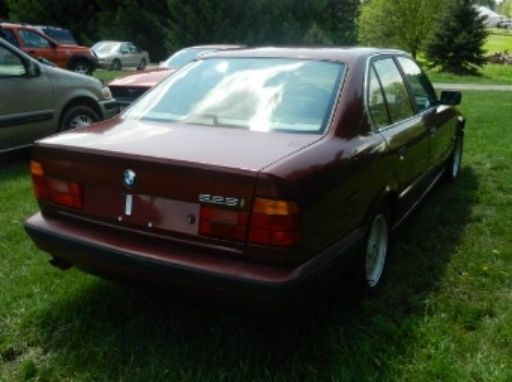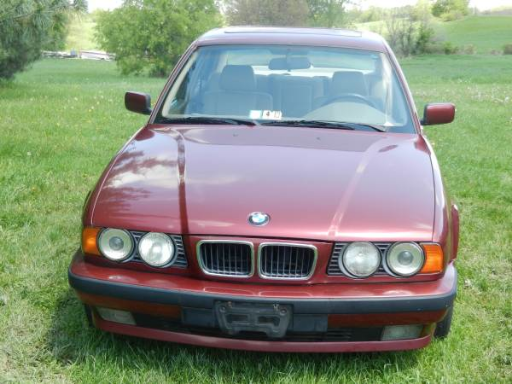 Here is some more current pictures of the work so far.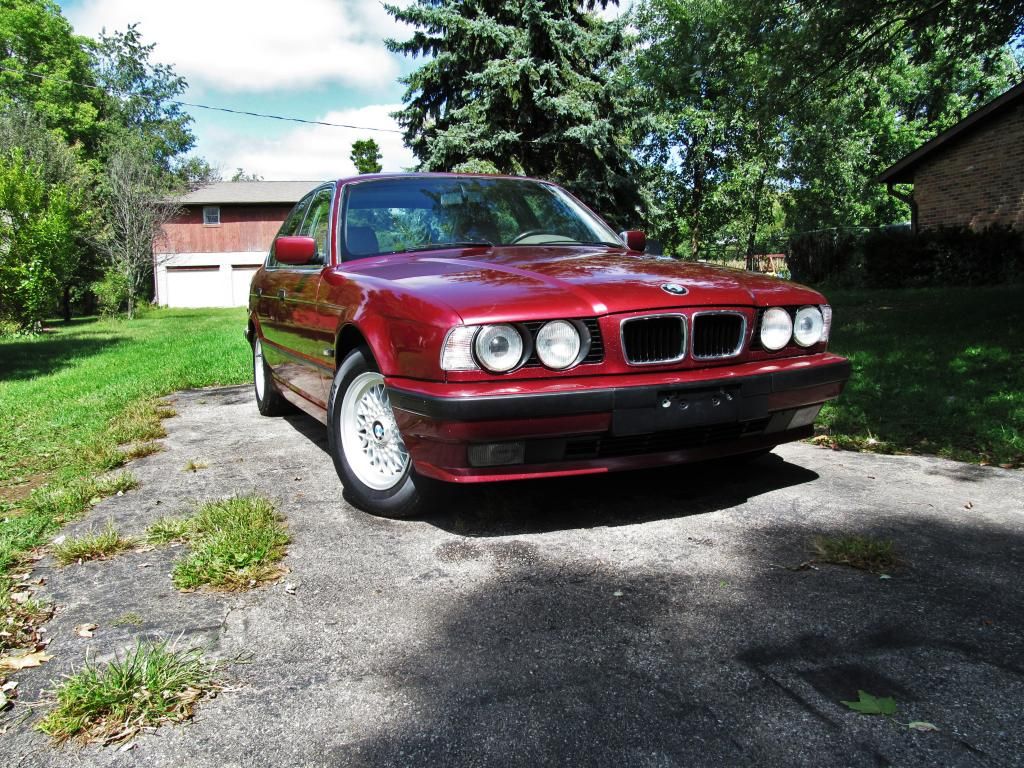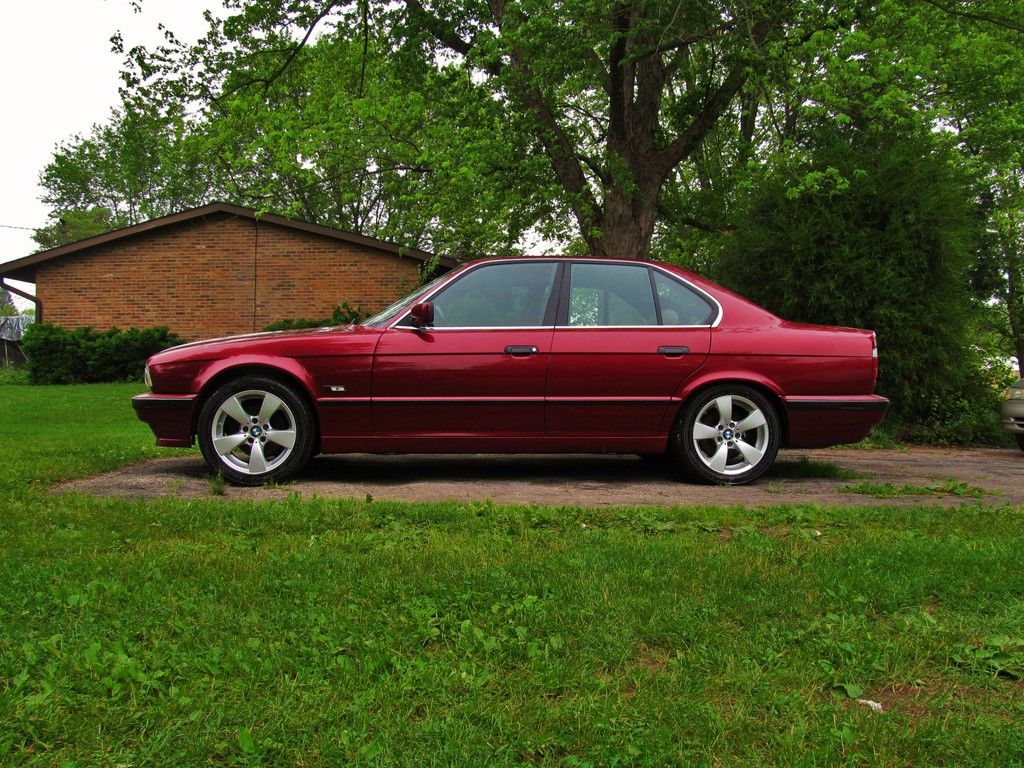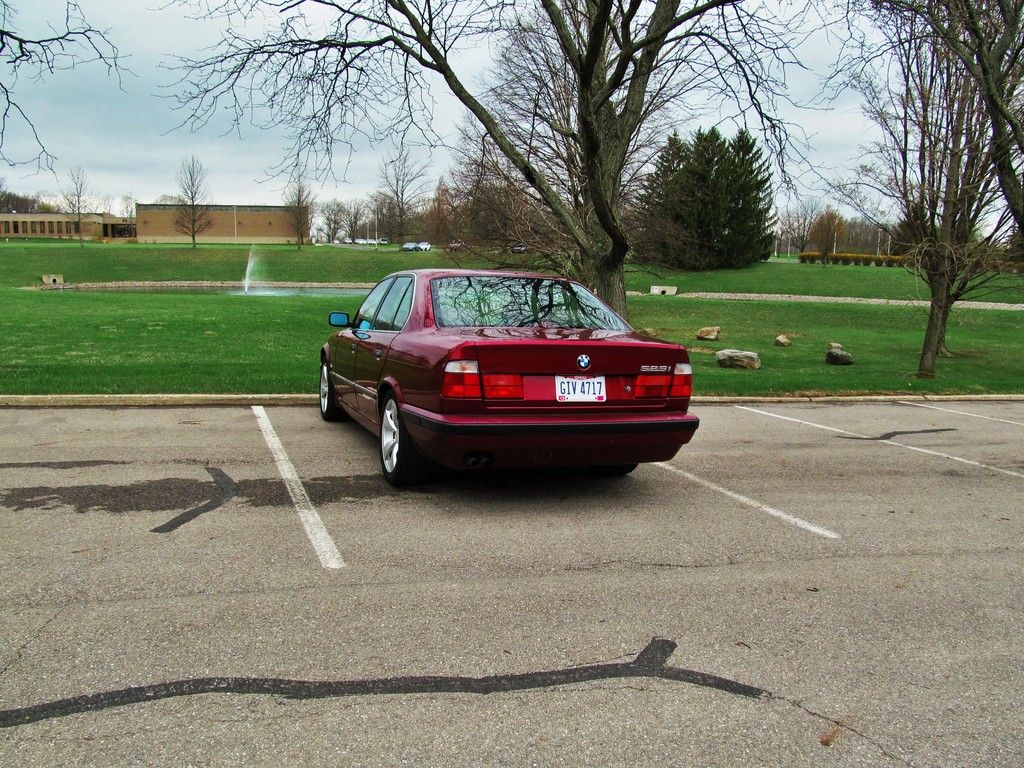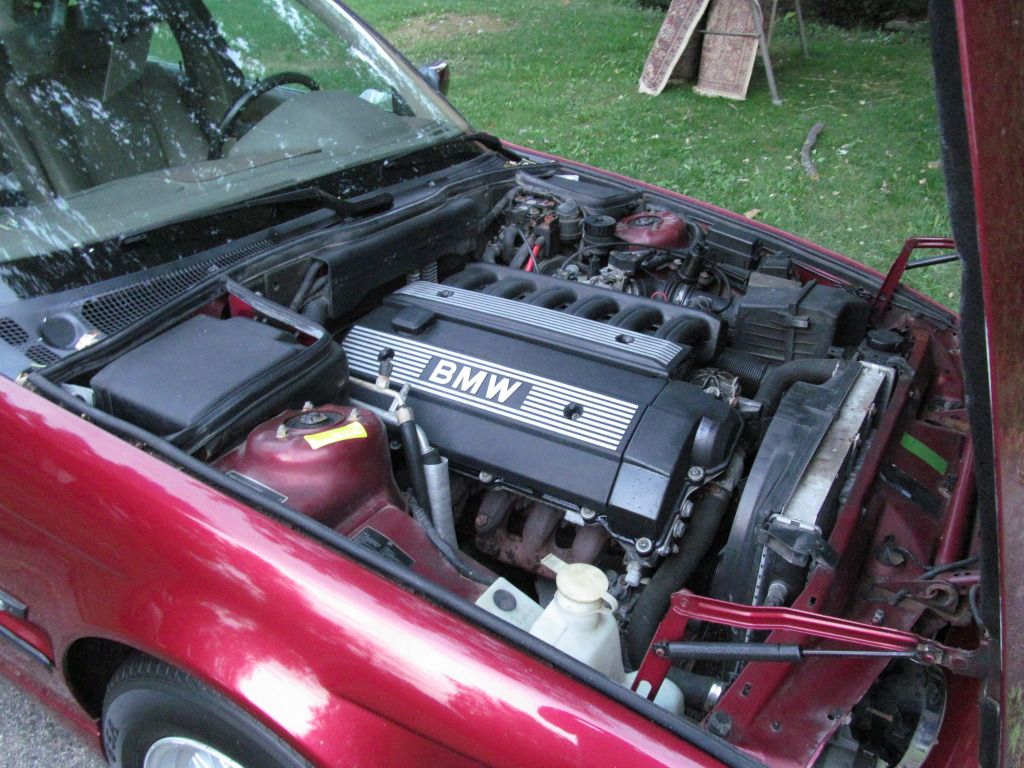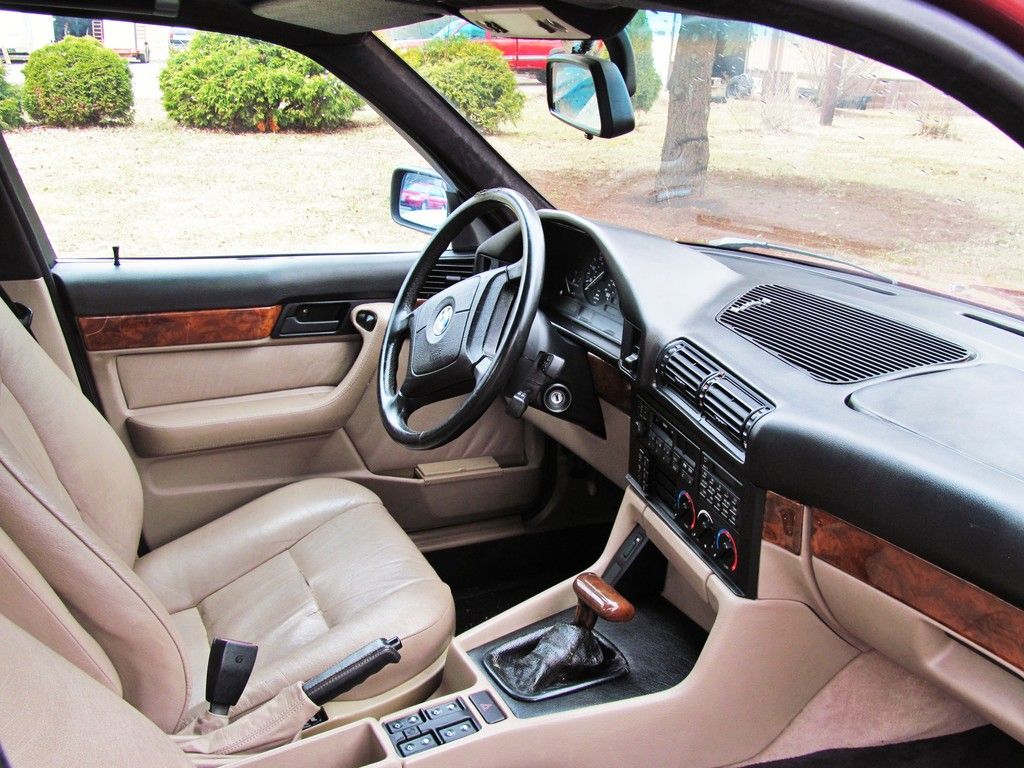 Engine and Drivetrain
M50B25TU Single VANOS
M52 Tubular Steel Exhaust Manifolds
ZF Manual Swap
3.23 LSD
Single Mass Flywheel Conversion
Suspension and Brakes
Brembo Front Rotors
Centric C-TEK Rear Rotors
Stoptech Stainless Steel Brake Lines
Caliper Rebuild All Corners
Polyurethane Rear Sway Bushings
Exterior
E60 Style 138 Wheels
Repainted Trim
Red Clear Taillights
Clear Corners
Clear Fender Lights
Painted Bumper Trim Lights
DIY Stealth Bulbs
Interior
Factory Parchment (Tan)
Carpet Dyed Black
Black Dashboard
Black Top Door Panels
Black Suede Rear Deck
Cheap Generic Floor Mats (Black)
Black Leather/Vinyl Shift Plate
Black Suede Pillar Trim
Black Suede Headliner
LED Lights
E32 Rear Headrests
E32 Rear Reading Lights
E32 Rear Cigarette Lighter
E32 Black Leather Shift Handle
Custom Leather Wrapped Granny Handles
Things That Need Fix'n
(
Items Fixed
)
All the Power Windows

Loose Fitting Wood Trim

Brakes All Around

Hood Props

Driver Door Panel Falling Off

Glove Box

A/C System
Center Vent Not Sitting Flush
Fast Battery Drainage
Sunroof

Seat Twist

Blower Motor

Fog Lights

Interior Lights

Power Mirrors

Gas Lid Hinge

Shrunken Weather Trim

Torn Rear Deck

Steering Wheel

Driver High Beam

Paint Issues
Rust Forming On Trunk Lid

Front Passenger Door Handle Sticks Open

Exterior Trim Fits Loose
It's An Auto
Manual Swap Progress
(
Items Completed
)
Acquire Transmission

Acquire Manual Drivetrain

Acquire Manual Pedal Cluster

Acquire Clutch/Flywheel

Acquire Transmission/Differential Seals

Transmission Seals

Differential Seals

Remove Auto Drivetrain

Remove Auto Transmission

Hook-up Clutch Hydraulic System

Reverse Light Wiring
Switch To Manual Relays and Misc Wiring

Install Manual Pedal Cluster

Shifter Rebuild

Install Differential

Install Clutch/Flywheel

Install Drive Shaft

Install Transmission

Install Shifter Linkage
Future Plans
S50 Camshafts
3.1L High Comp "Stroker"
Volvo Electric Fan
Whiter Headlights, Foglights, Highbeams
M5 or M-Sport Front Bumper
Cup Holder Retrofit
AUX Input Retrofit
Dr. Vanos Stage 2 VANOS Unit
3.46 LSD Differential
M-Sport 3 Spoke Steering Wheel
Euro Bumper Trim