Guide for you h22 guys or f22 guys as well. Just felt like doing this becuase i had nothing else to do today. I would rate this a very easy install which can be done with basic hand tools. I am not responsible if u damage anything while in the process of installation.
Requirements:
new gaskets
Blacktrax spacer or OEM gutted
Longer Bolts
Tools
1. Remove your stock intake or aftermarket.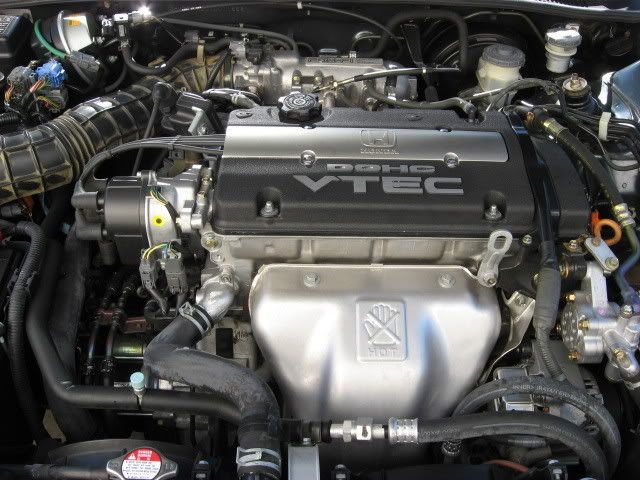 2. Remove all vacuum lines, pvc, throttle cable, tps sensor, iab sensor etc.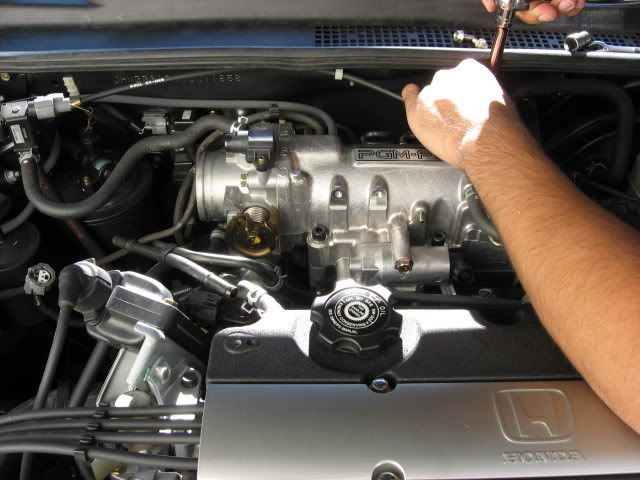 3. Double check that you have removed anyting still attached to the plenum, because you will now lift off the plenum as show in the picture below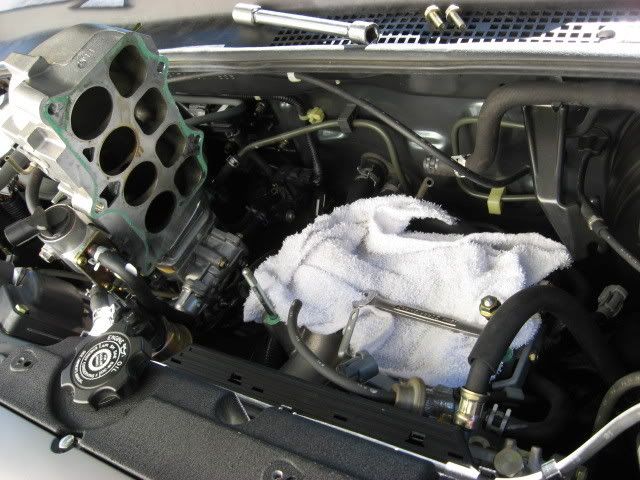 4. Now make sure to cover the ports, you do not want anything falling in there.
5. Now remove the IAB plate and clean it up, mine had oil on it. Make to remove pieces of the old gasket. U might be able to reuse your old gasket if there still in one piece.
6. Remove the old studs by locking two nuts together.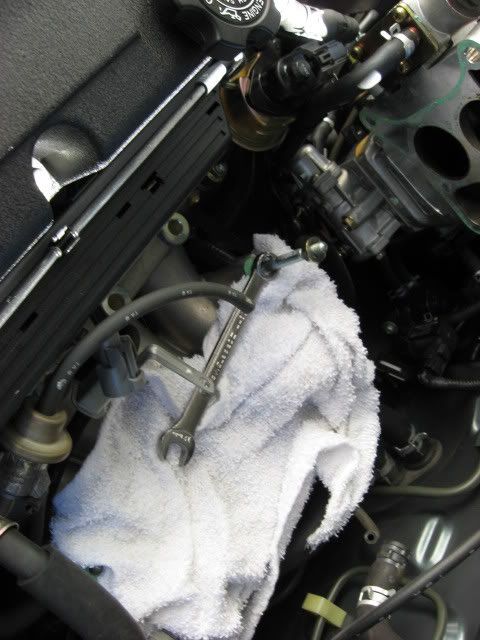 7. Now your ready to put in the spacer in place make sure to replace any gaskets that may have been damaged and maker sure to place a new gasket on top of the Blacktrax spacer.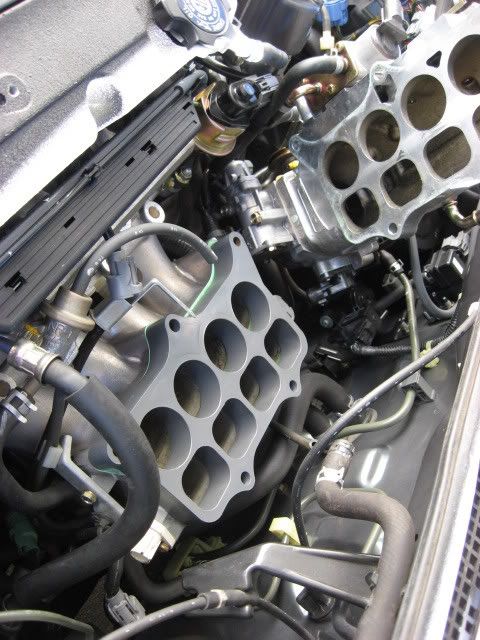 8. Place the IAB plate on top and make sure to line up the holes.
9. Place the Upper Plenum on top making sure to keep everything aligned, Now put the longer bolts in and line everything up and tighten lightly.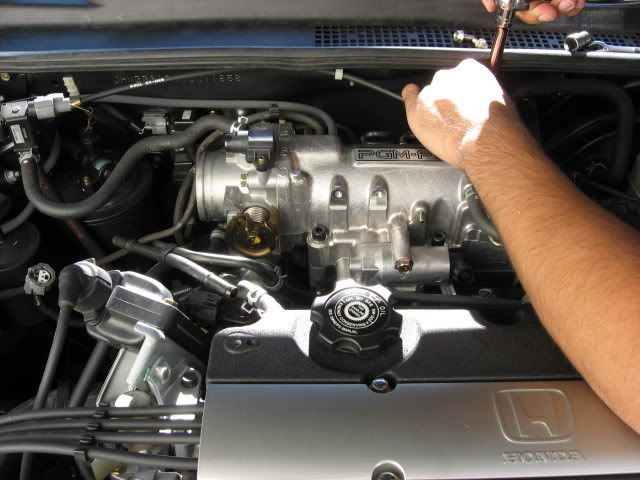 10. Reconnect all the lines, sensors and throttle cable and tighten down the plenum.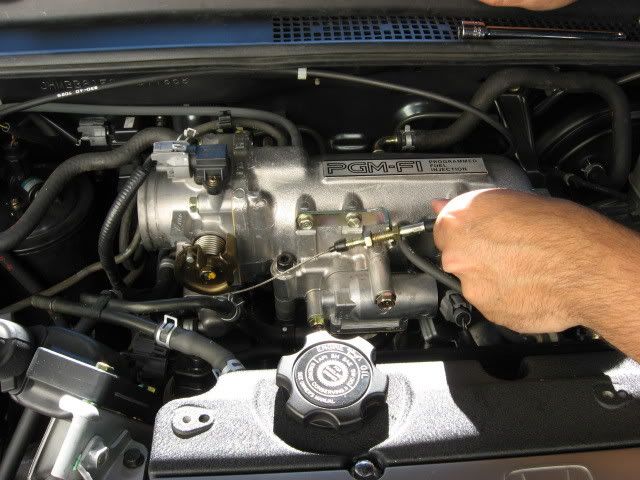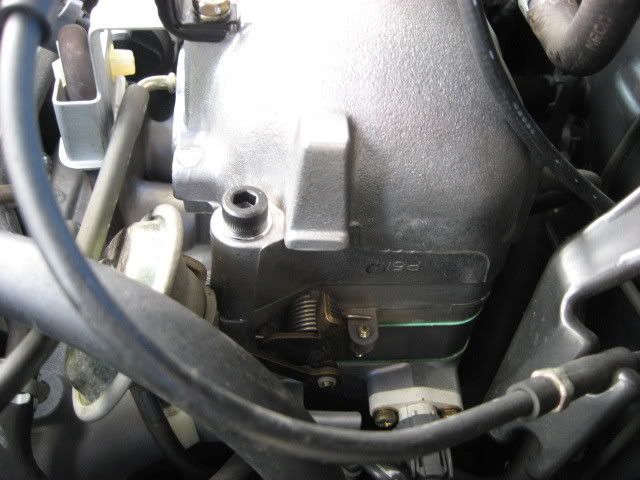 11. Make sure everything is nice and tight, double check for any disconnected lines. Your ready to go now and feel the power.