NOTE: When cutting an access panel in the method I chose or any other that will create sparks, do your best to determine that your fuel tank is not producing gas fumes that could ignite while cutting. There is no way to know just how bad the sparked fumes might be but its best to be safe than sorry!

Ok so i know a DIY for making the access hole has been done, I wanted to basically expand upon that without taking over that thread. I had to replace my fuel pump so and I started with the concept of making it look clean when it was all said and done.

First pic is of an EG hatch fuel pump access panel. I used this to eyeball the hole I needed to cut. I used a Sharpie to draw my outline, a Dremel with the larger new cut off wheels (quick disconnect = AWESOME). Thinking we needed the extra room we used a sawsall to cut 2 additional slits as seen in the pics....not so sure these were needed as the fuel pump will slide out at an angle towards the drivers side of the car.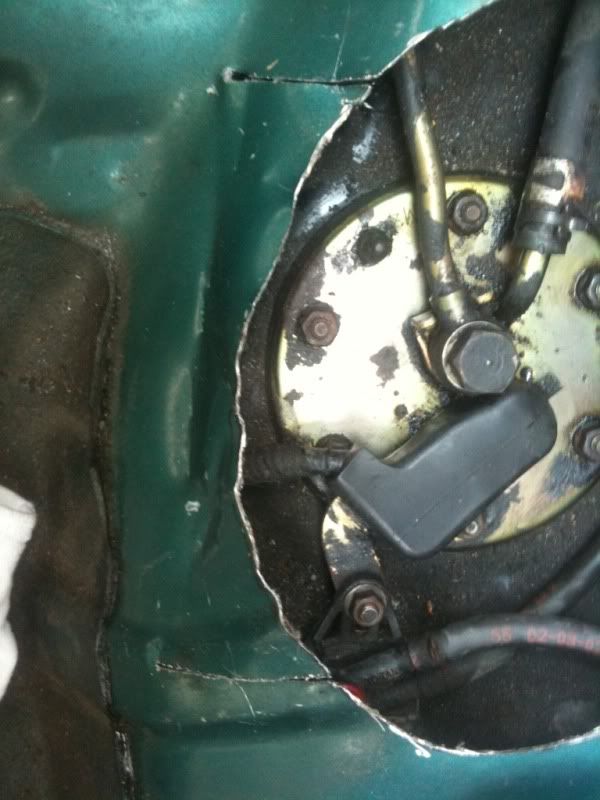 I used metallic tape that I purchased at Lowes a while back to seal the slits once the flap was bent back into place. This stuff is great, very sticky and thick and feels solid. You probably DONT need the slits though....just showing what I did to seal these up.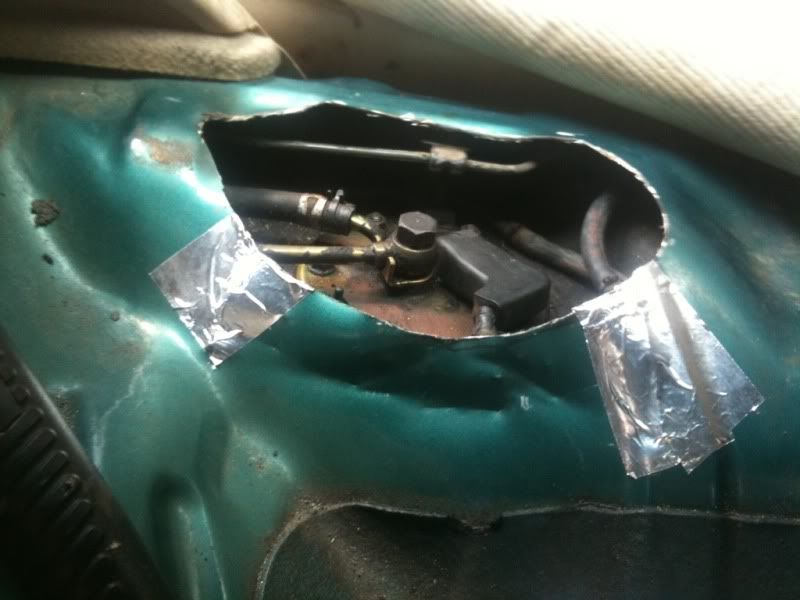 I removed the factory weather stripping by hand, it was old, just peeled it away. I knew the gaps would be far from close so I chose the pictured weather stripping I found at Lowes, it was less than $4 and I only used a small amount to apply a new seal to the access panel. Its peel and stick and sticks very well, I didnt even clean the access panel and it is not going anywhere.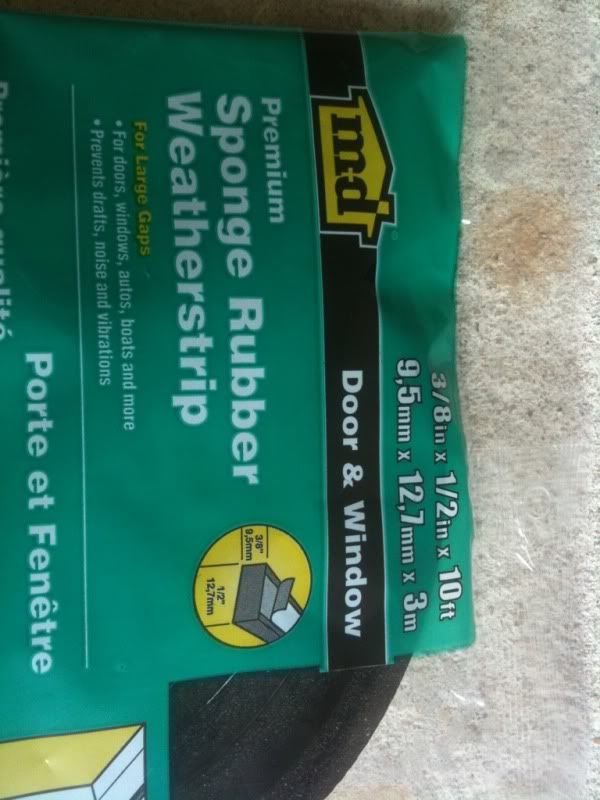 I did not have a vice or large sets of pliers handy so I used the jack stand in the pic below along with a little downward pressure to make my flat access panel fit the contours of the curved floor of the CB. I made small bends and test fit about 6 or 7 times till I was happy with the fit.
Well I didnt have a large enough rubber gromet to cover this hole and since it doesnt need to be there anyway I used a plastic cap from a Viar air compressor and just cut the plastic to cover the hole. I then used more of that metallic tape on the top and bottom to seal it up real well. Its more solid then it needs to be considering nothing will ever get tossed that far, deep and high into my truck. If you have the time and resources you could weld a plate on, screw a plate on, what ever you want to do.


I trimmed a Monster sticker I had and stuck it on, just to be goofy I guess, LOL

I held the panel in place, drilled a small hole at each tab location and used some OEM Honda screws to mount the panel. I THINK I might need to bend down the passenger side of the panel about 1/4" more just to be 100% certain the seal is good. I believe it is now but it wont hurt to be certain. The foam seal I installed will completely compress when you screw the panel down though so getting the panel as close to fitting the curves of the floor makes for just that better of a seal.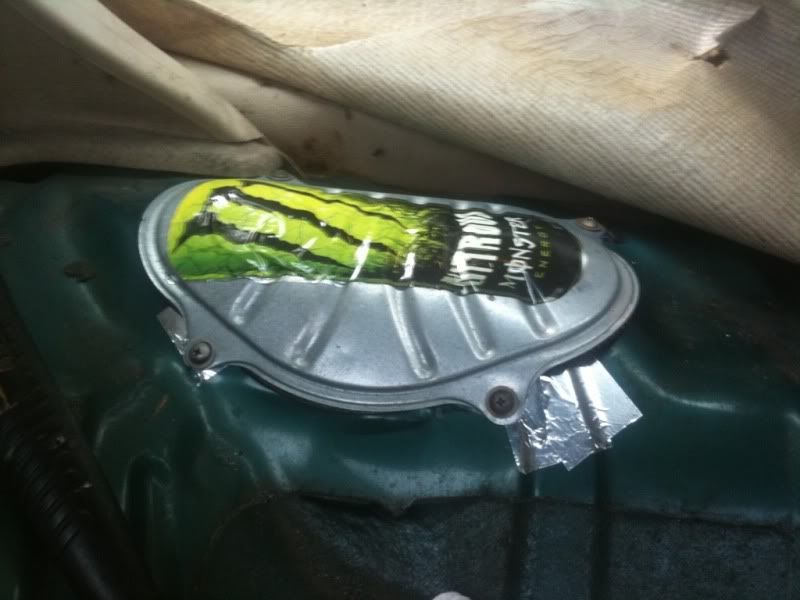 And that's it, if I for any reason need to install another fuel pump, it will take me every bit of 30 minutes. With a TINY bit of extra work ( AKA not a taped on plastic cap to cover the hole and no Monster sticker ) this would look OEM and function as well as an OEM panel had Honda chosen to provide one. I am very happy with the end result and it will be completely hidden of course under your floor and carpet or in my case, the wagon false floor I need to install.

Im going to go back in soon, clean the top of the fuel pump with some brake parts or carb cleaner and maybe smooth the edges of the cut as well. Also going to install a new seal on my fuel pump top as the OEM seal was questionable, I saw this recommended when you install a new pump and I agree.