I have been wanting to illuminate my passenger window switches to match my Legend illuminated master switch panel. After coming across a CR-V in the junkyard with an illuminated master switch(only certain years are), I finally have the means to do it. After that I did the Accord master switch.
Tools
Soldering Iron and Solder
Wire Cutter and Wire Stripper
Shrink Tube and Electrical Tape
Parts
2 CR-V Master Window Switches
7 Resistors To Match Leds
Start by removing the door panels
http://www.cb7tuner.com/vbb/showthread.php?t=198613
. On the passenger and rear doors remove the single Philips screw from behind armpull and push out window switch.
On drivers door remove Philips screws and spring clips to remove armrest. Then remove the Philips screws holding switch assembly to armrest. Finally remove Philips screw holding to front trim and separate the switch.
Remove the 2 Philips screws from passenger and rear switches then remove front trim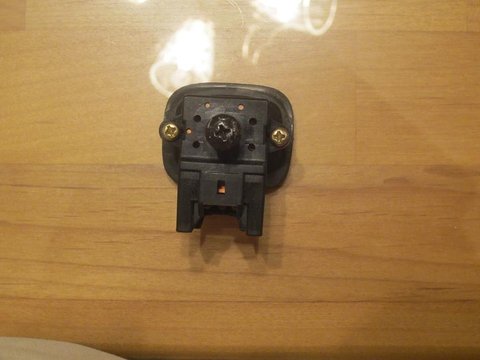 Remove the dust seal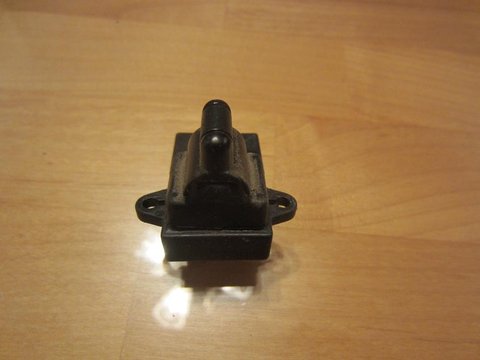 With the dust seal removed you will be able to see the actuator pivots. Carefully pry out the actuator.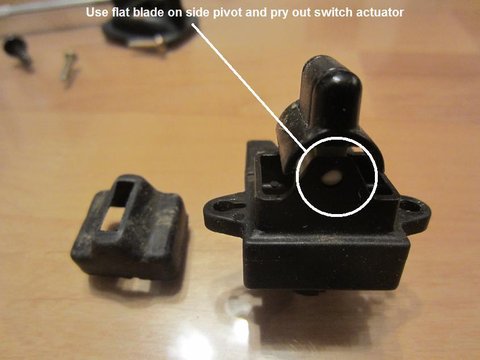 This is what it looks like apart
The CR-V actuators have the same mounting points
Install the CR-V actuators into the Accord switch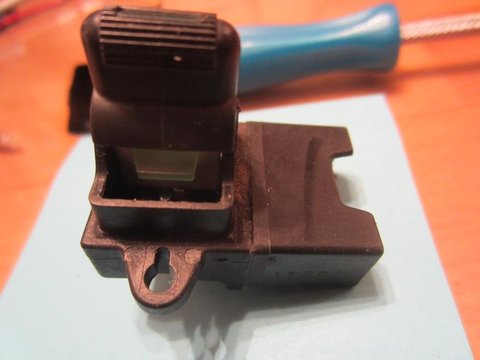 To illuminate the CR-V actuator, drill a hole for a 3mm led. Don't drill too big or it will need to be glued in.
Press in led and reassemble switch.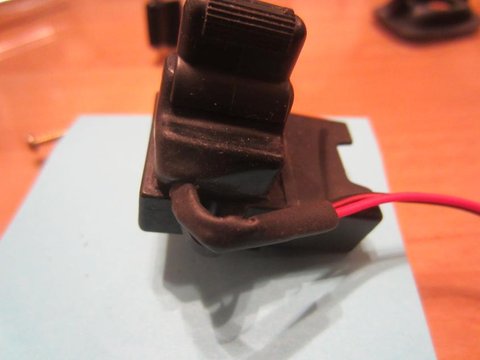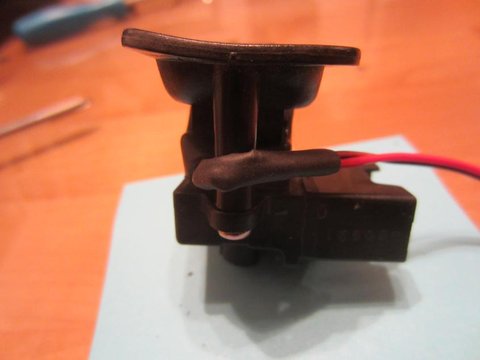 To wire the leds there are a couple methods. The proper way to do it is to run 2 new wires into each door and connect to the dimmer. The led positive goes to Red/Blk and led negative goes to Red. This turns on switch backlighting with the lights and dims/brightens with dash dimmer
For those who do not want to run wires nor care if it dims, connect the led positive to window switch ignition feed inside door and ground the led negative wire inside the door.
LF door + wht/yel
RF door + blu/blk
LR door + grn/blk
RR door + yel/blk
ground - blk
Switch burning bright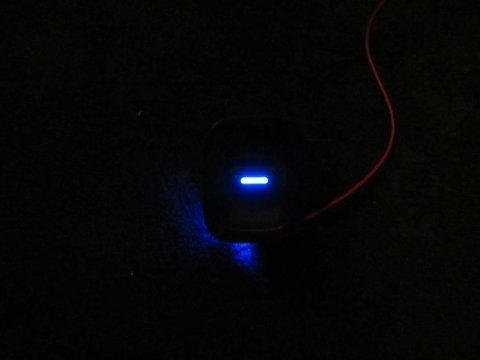 Moving on to the driver's master switch.
Remove dust seal from switch
The drivers master passenger actuators come apart just like the rear.
The auto switch has a shaft that slides out. It is shaped different from the others but CR-V matches the Accord.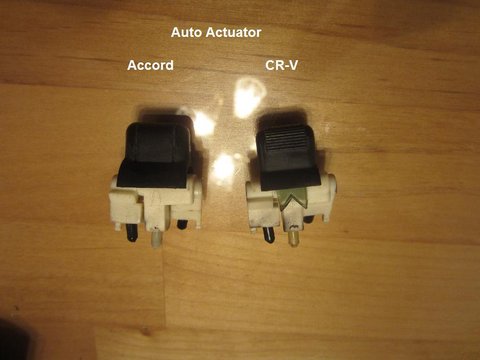 Drill holes for 3mm leds as shown for passenger and rear actuators. The driver's auto led needs to be placed closer to the actuator so cut the plastic and glue led in. Use CA glue not hot glue as pictured. You will need to power the led and make sure it illuminates properly while gluing.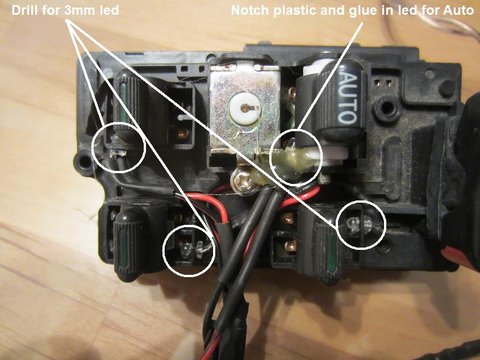 Run wires out to the side and reinstall the dust seal. Wire to car as desired.
Front finished. I ran out of blue leds so the auto received a red one.