Sold as of June 2014.
My ride, a 1990 Accord EX coupe with M/T from Washington State, and this is my journal recording my progress and thoughts on the project.
Below is a brief time line starting from recent to the beginning and will hopefully continue to expand.
April, 2014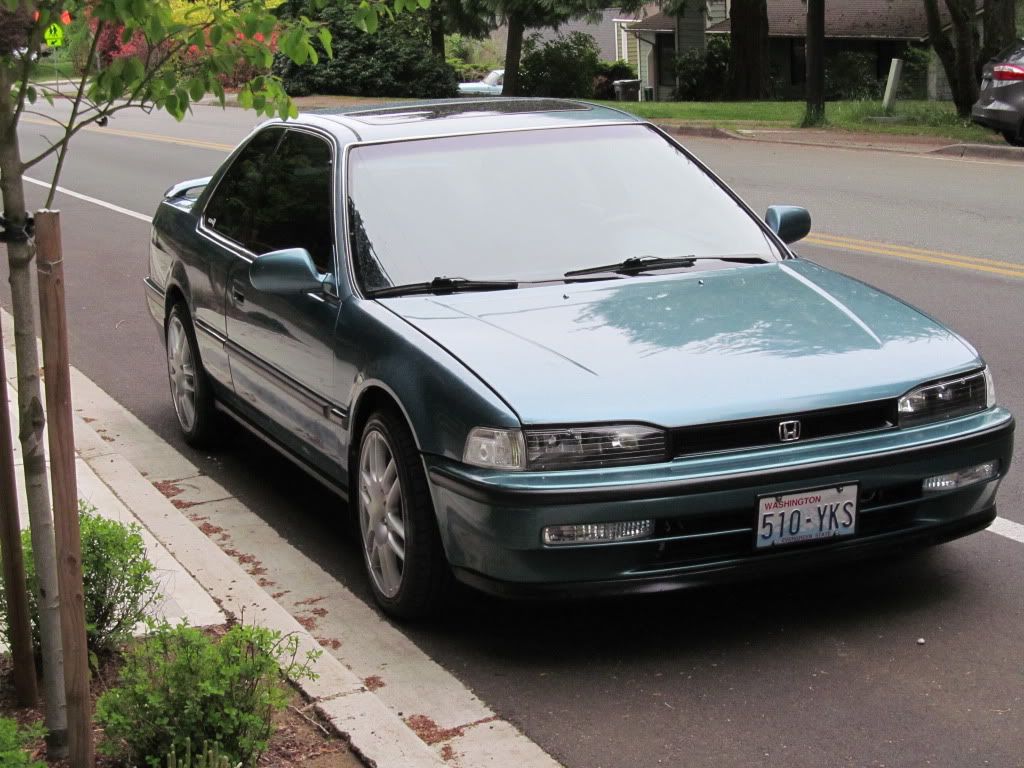 October, 2013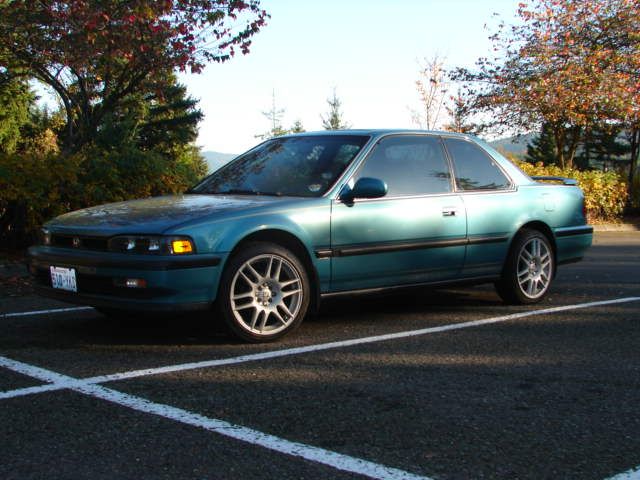 July, 2013
January, 2013
ENGINE
AEM SRI
Re-manufactured Head
New Valve-train (OEM Spec)
Radiator & Hoses
M2S4 Swap
New Exedy Clutch
Maintenance & Cleaning (Best bang for the buck)
A/C Delete
More Grounding Points
Minor Wire Tuck
SUSPENSION
17" Motegi MR12 Wheels
Champiro UHP1 Tires 205/45R17 (Tire Wheel Combo ~39lbs)
Koni S.trt Struts
Vogtland Springs 1.6"
Acura CL ROH Knuckles
Acura 2.3 CL Rotors
Acura 3.0 CL Rear Suspension (Awaiting Install)
EXTERIOR
Repainted Trim
Black Painted Factory Grill
Black Housed Head Lights
Antenna Delete
White Headlights (4500K?)
Clear Corners (LED Lights)
92-93 Front Bumper (90-91 Headlight & Grill)
Clear Bumper Lights (LED Lights)
Removed Pinstripe
Painted Wheel Well and Suspension Components (Fronts only for now)
INTERIOR (Going to redo eventually.)
Rattle Can Black/Grey Interior (Was tan.)
Custom Window Antenna (Needs refinement.)
Cheap Generic Floor Mats
Car Seat Covers
Ebay Shift Knob
Blindingly Bright LEDs
90-91 Prelude Si Steering Wheel
PLANS
Legend Dual Piston Calipers
H22A or H23A VTEC
Entire Exhaust System (Still deciding on brands)
Suspension Replacement and Reinforcement
Rear Disc Conversion (Got the parts)
High Compression Pistons
Stronger Connecting Rods
AEM Fuel Rail
Strut Tower Braces (Front and Rear)
Limited Slip Differential (M2S4 Drop-in)
Light Weight Pulleys
Thick Sway Bars
Polyurethane Mounts
Smaller Radiator Fans
Manual Steering Rack
Touch-up Paint Job (Maybe)
Many Small Things
I recently purchased this car in January and have been slowly building onto it, though not much has gone into it so far, I have been doing a lot of basic maintenance, such as random gaskets, belts, and fluid changes (Have not done brake fluid yet but have not needed to). Bought it at 201,000 miles and I am at about 205 now. I have had problems with the previous head and I ended up paying more than expected both money and time due to unforeseen circumstances, but it is healthy now and pulling strong.
After I pulled the head. Not too clean but at 200K miles, I was not expecting much.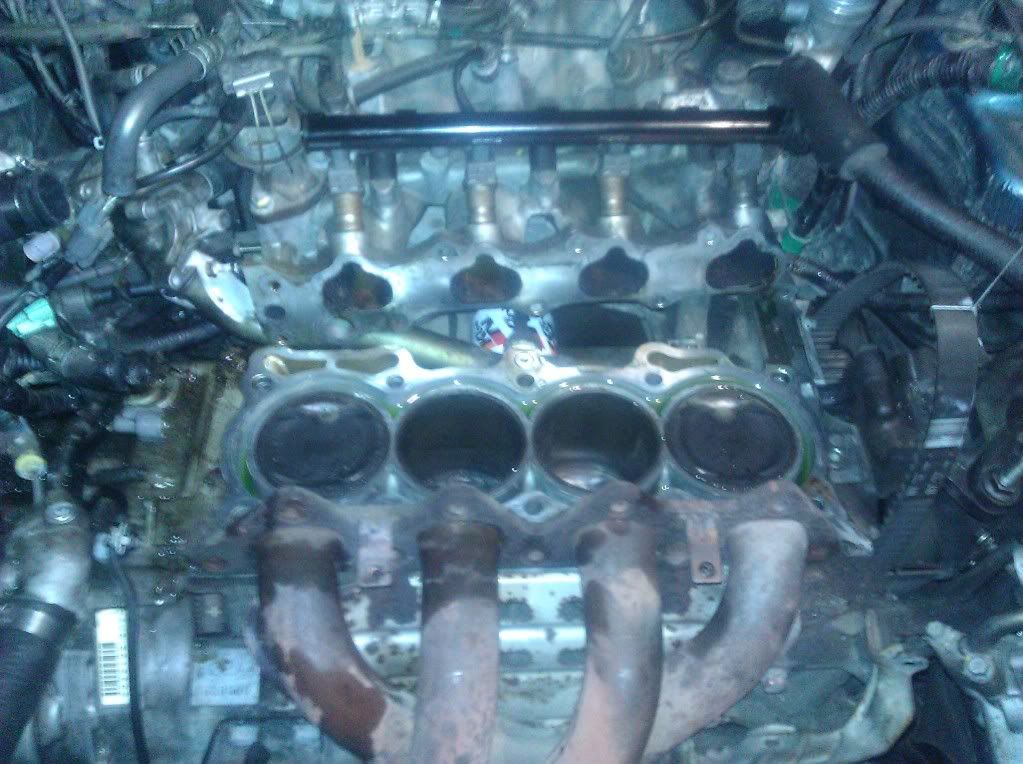 Not too pretty in the cylinders either. Pistons were in decent condition so I left them in, just cleaned out all of the gunk.
This is a picture after one day of cleaning, I have done more since then, but not too much, de-greasing of some parts. Still is too dirty for me and I want to eventual do a wire tuck
Update: Engine bay as of April, 2014.
From this: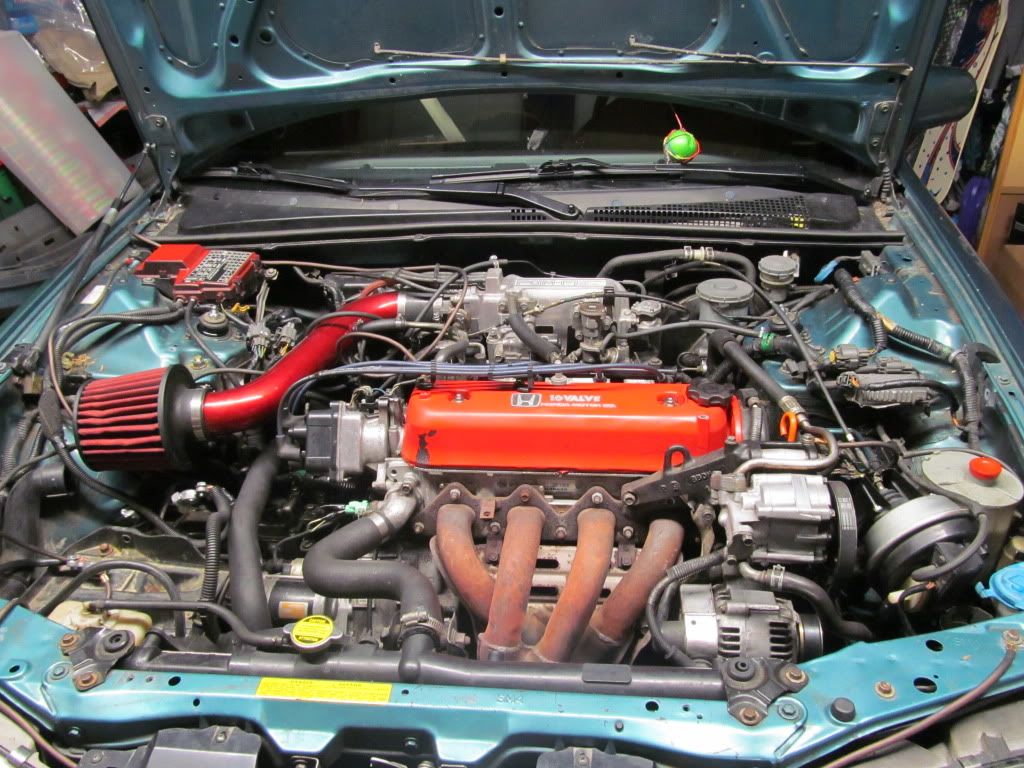 To this:
Snapped some photos since Seattle has been lucky enough to have sun this past month and 80 degree weather. Not a common occurrence.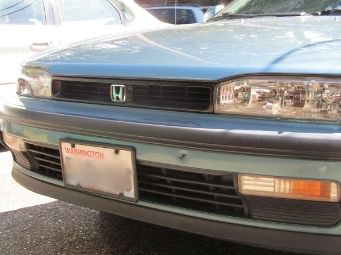 The wheels are Motegie MR12. I got them out of a junk yard for $200 and had scratches and curb rash all around and on all 4 wheels so I did my best to fix and repaint them and they all turned out nice. There is still evidence of the damage that used to be but they are good enough for me.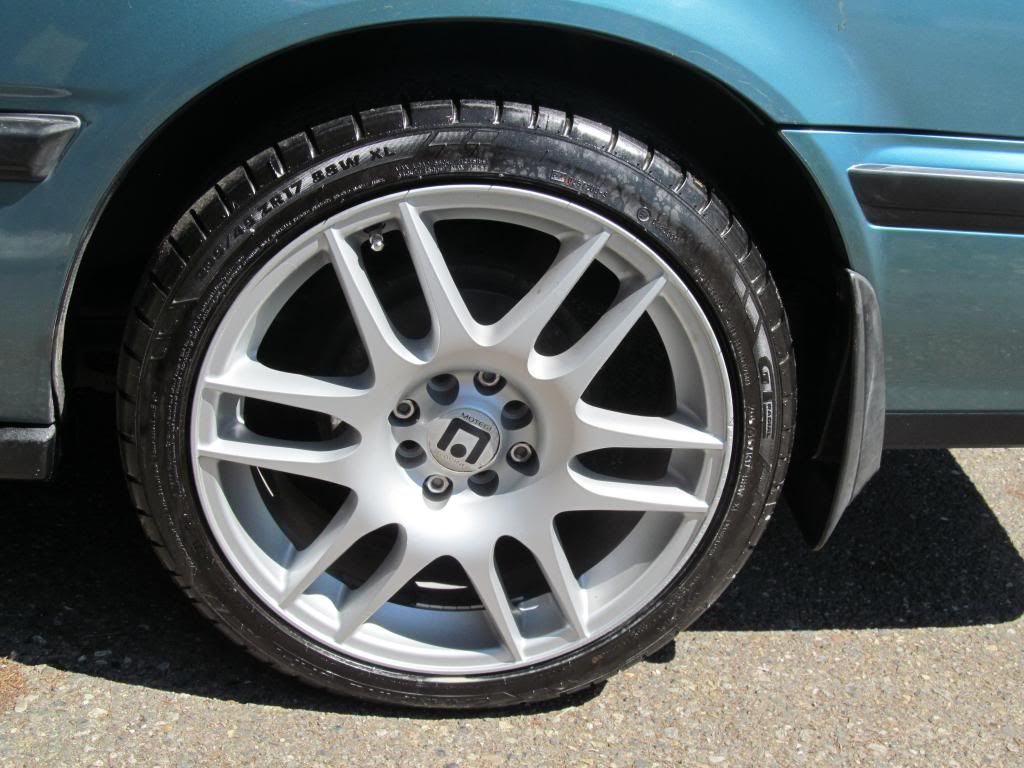 This was when my baby was limping and the camshaft snapped shortly after, also I had 3 different tires on there at the time I took this photo. The two in the front were matching but the two in the rear were old tires that worked for what I needed since the someone I think slashed them beyond repair, but they were smaller than the front and one of the tires were wider. surprisingly stable and I have been riding like that until I replaced all four tires. Oddly enough what caused me to replace those was that one of the good tires went bad, not the junkyard tires.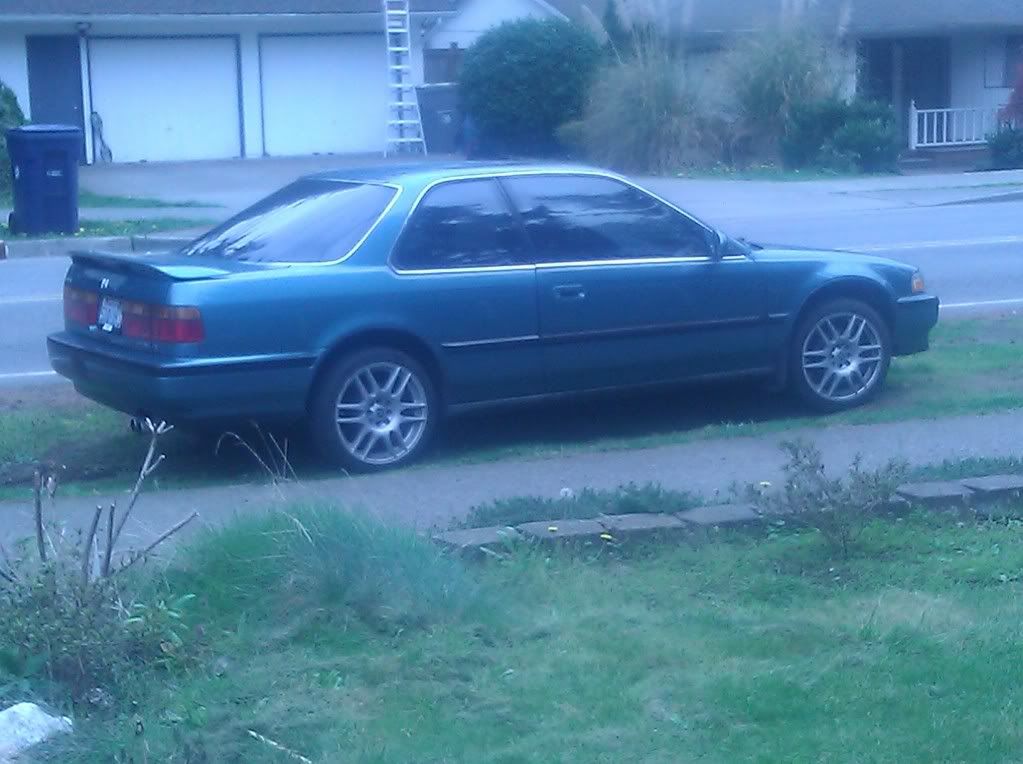 This is my project and I want something at the end that is decently competitive in autocross, comfortable enough to be a daily commuter, and reliable enough to not have a car payment for awhile.
Update: I am now planning to do an H23 swap with most components rebuilt.
Update: Screw it! I'm going balls to the wall H22!