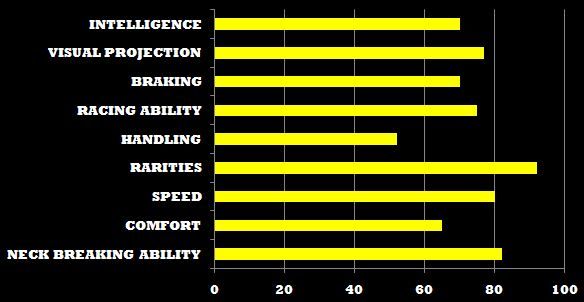 Hello. Thank you for taking the time to view my Members' Ride page. A quick background about me. I joined this site sometime in September of 04 as nocturnal cb7. Before, I knew nothing about cars. I originally wanted a 3rd generation Accord hatchback. What drew me away from that chassis was the interior. So instead I decided to settle for a Black 1990 EX sedan M/T.

The plan was to fully tint the windows and slap some big 20" chromies. It never happened. In fact, the complete opposite route was taken.
I am what they call on this site, an OG member. Unfortunately my join date doesn't say so, because I didn't carry on the IP account.
Instead I started over with a coupe in 2006. I hated the motorized automatic belts, and to tell you the truth, I wanted something sportier so I purchased a Black 1993 Accord EX M/T impulsively from a craigslist seller selling a subwoofer.

I had no idea this small car hobby of mine would turn into a money-eating monster. I started this build from scratch. Yes, built not bought. So much time was invested, so much money was spent, and so much blood was bled and I have the scars to prove it. So many lessons learned, and some very costly.

I never thought it would progress into something like this, and through these pages you will see my inclines and downfalls, trials and tribulations. I am truly honored to have inspired many; some who have surpassed my build, and was unaware my build was motivation to them. I almost gave up on this car a handful of times, but it was the very members on this board that convinced me to keep going, and I deeply thank you all. I would've regretted it.

Please feel free to browse around and if you have any questions, to PM me.

Enjoy my build chronicle.

Anthony
jdm_inspired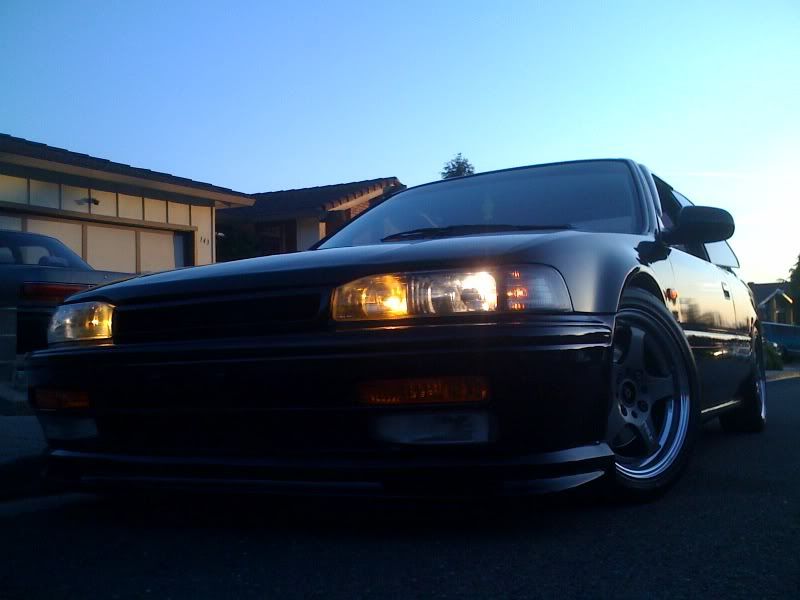 Table of Contents:
- p.3 White CD 7 Spokes
- p.6 Authentic JDM Rainguards // Blackhoused Yellow/Amber One Piece Headlights
- p.8 JDM Foglights (curved) // Authentic G-Square Grill // Carbon Fiber Hood // JDM One Piece Headlight Replacement
- p.9 Volk TE37 test fitment // Work RSZ-R Purchase
- p.10 Pictures at the Park
- p.13 Yeamans17 short shifter
- p.14 Heather Farm's Meet // Unveiling of the H22 Swap
- p.16 Backtrack to the H22A Swap Process
- p.17 Cusco Strut bar // Sideview of the Shifter w/Greddy Knob
- p.18 Spaghetti Bay // LSD Picture
- p.19 RSZ-R Lip Decals On
- p.20 RSZ-R Spoke Decals On // Real Yellow Highbeams (not glass-painted) // New Windshield
- p.22 Power Chamber Intake // JDM Authentic Thin Side Moldings // Battery Relocation
- p.23 Mild Wire-tuck
- p.24 Polished Greddy Header // Rear Foglight // Personal Steering Wheel // Side Mirror Warning Message
- p.25 OEM Flushmount // Sigma Front Lip // ARE 3 Piece Rims (that I should've never sold

)
- p.28 Wheel Collection
- p.29 Jasma FGK Header // Sigma Lip Install // SE Dash Install
- p.30 ESP Motormounts
- p.31 Sigma Sideskirt/Rear Lip Mockup
- p.32 Slipstreams // Throwback Pics
- p.34 Rainy Days // Fresh Paint
- p.37 Pictures at the Park II
- p.38 ARE Mockup
- p.39 KTeller // Universal WS2
- p.45 Customized License Plate
- p.46 Chrono Kics // Cruise to Cruz III Meet
- p.49 HID Foglights at Night
- P.53 Down for the Count
- P.54 Engine Out
- P.55 Engine Bay Sanding
- P.57 Italia Rotors // Bisimoto Cam Gears
- P.58 Repolishing the Header
- P.59 Engine Cleaning
- P.61 Priming // Koyo Radiator
(stopped @p.63)
THE BEAST
DATE OF PURCHASE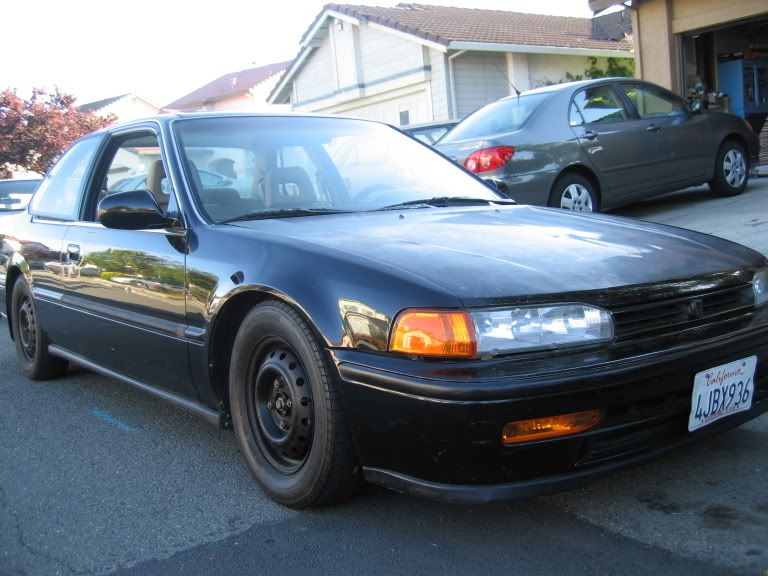 CARDIOVASCULAR & RESPIRATORY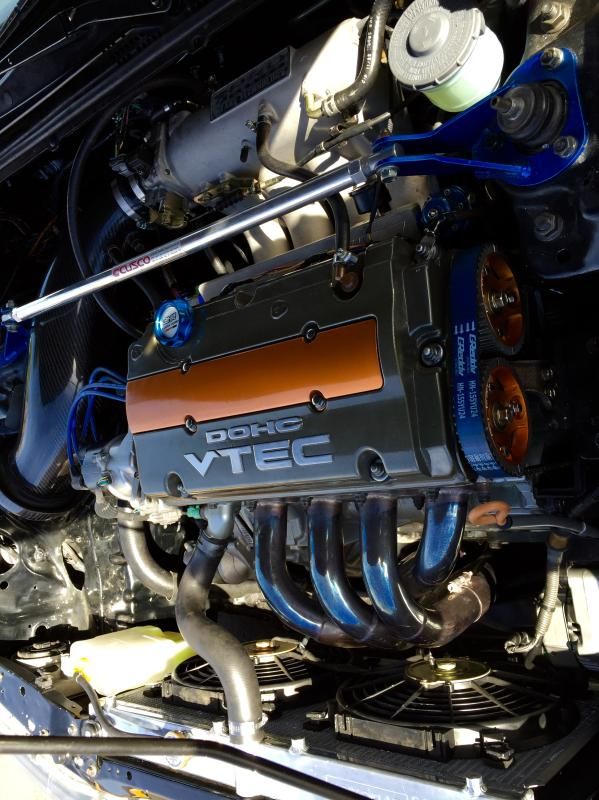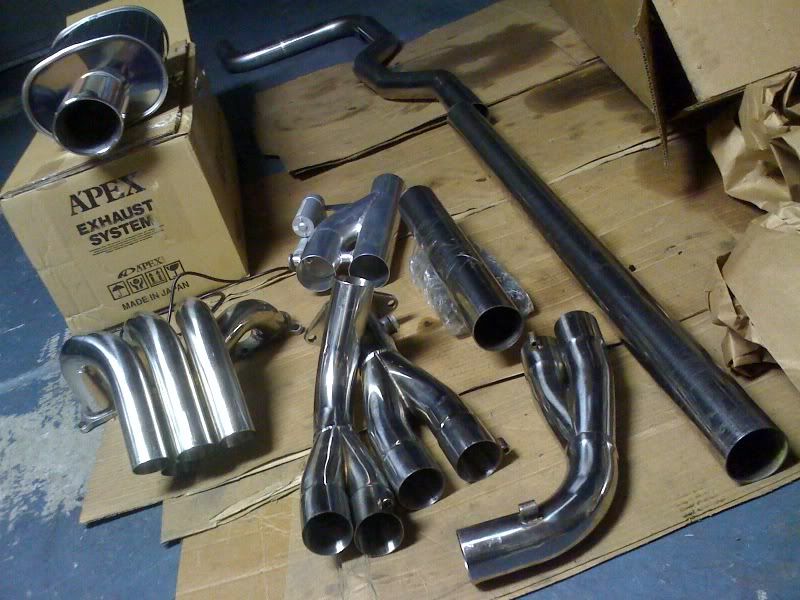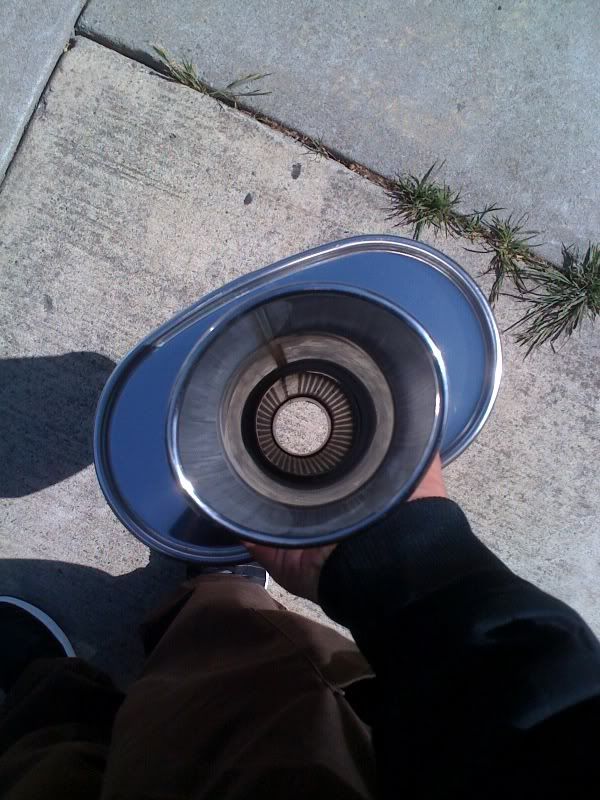 - 94 JDM H22A VTEC
- M2A4 with Aftermarket "comes free with the complete swap" LSD
- Power Chamber Intake
- Password JDM power chamber velocity stack retrofit
- Mugen oil cap
- H22 valve cover belt cut
- Type-S camshafts
- Bisimoto cam gears
- Bisimoto alternator relocation bracket
- AEBS fuel rail
- AEM FPR
- Fast-turbo.com fuel fittings
- Vacuum box relocation
- Blacktrax Stage 2 racing clutch
- Blacktrax 12 pound flywheel
- DIY painted H22 valve cover
-
Tri-Y 4-2-1 4 piece header w/2.5 collector
- Cusco upper strut bar
- ESP black insert motor mounts
- BB4 rear motor mount bracket conversion
- Cruise control delete
- Semi-extreme wire tuck
- Battery in engine bay delete
PHYSICAL APPEARANCE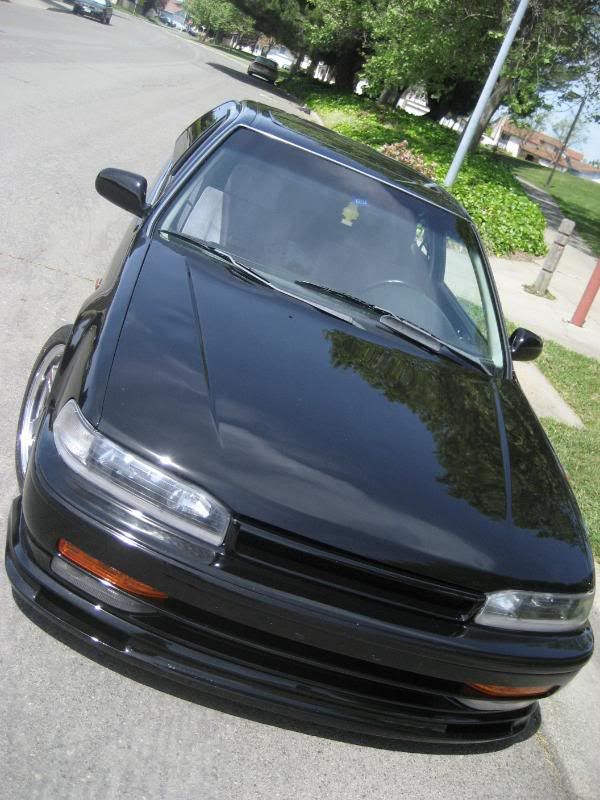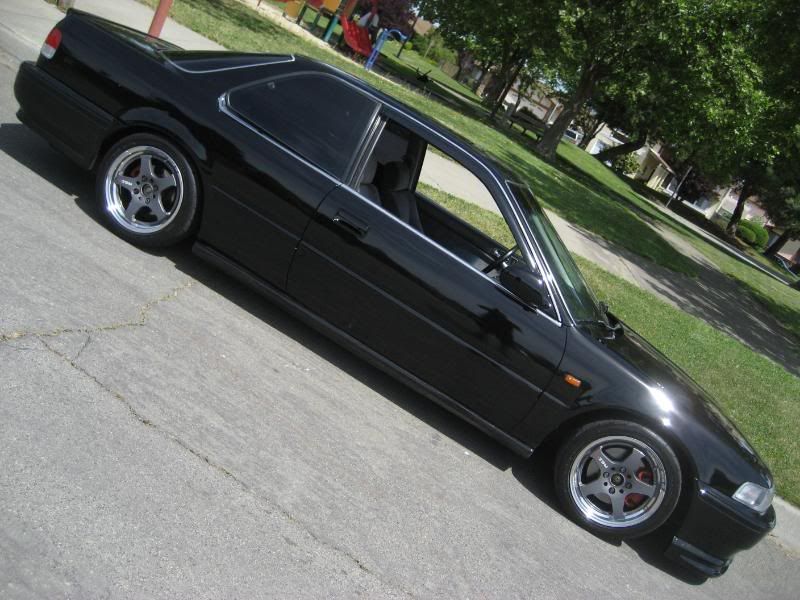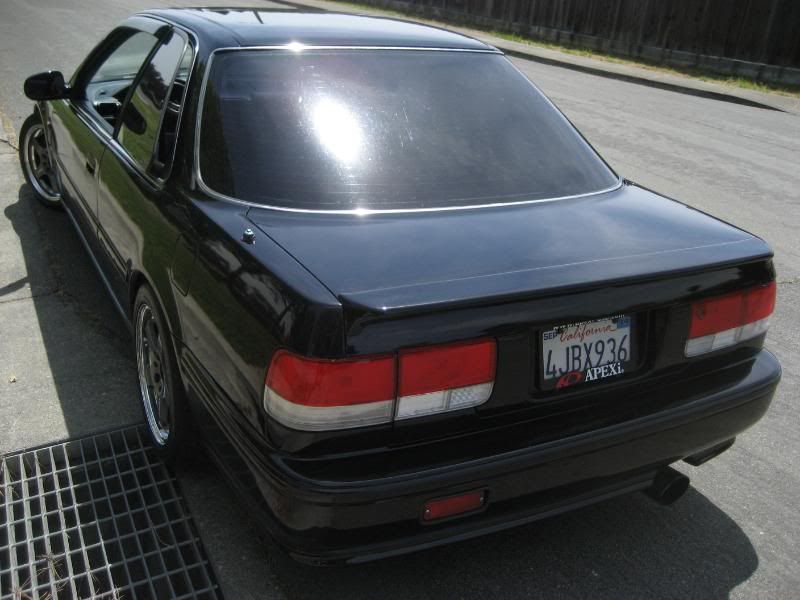 - JDM CB sidemarkers
- JDM Fenders
- JDM 92-93 one-piece headlights blackhoused with yellow retrofit
- Authentic G-Square Grill
- Sedan rear handle conversion
- RARE Sigma front lip
- JDM coupe powerfolding mirrors
- 92-93 sedan trunk conversion
- 92-93 Red/Clear tail lights
- EDM civic rear foglight "Thanks UKAccord"
- Apexi World Sport 2 Universal NA Muffler
- Kteller 2.5 custom stainless steel piping
- Electronic "Dump Valve"
- Limo tinted rears, lightest tint in the front
- Debadged rear end and shaved H spot
- Rare Coupe Authentic Honda Rainguards
- 92-93 JDM foglights
- License plate relocation kit
- Rare JDM coupe thin side moldings
- OEM flushmount