Well iv been on this site since around 08, got into the CB/CDs at around age 14. because my older brother got a CB and i fell inlove. After years of dreaming about getting a car and doing my own things, after i got outta highschool i worked for about 8 months and saved up my money, after 8 months i got fired but had all the money. So i looked online for a while, and i missed CBs, CDs, Civics, CRXS everything i wanted i prob coulda had it but had no drive to get. So The last week of working at the body shop this 90 civic came up and i jumped on it, thinking that since i worked at a body shop id get some good deals, but of course a week before i went to see the car i got fired. Anyways, i purshaced the car, and have been working out it alot and buying parts with the moeny i saved up. It is my first car. and for the price i would of not said no.
also i got my G1 right before i got the car, so the car is sitting in my driveway for the last couple of months, i got things ready to be put on just waiting till after saftey and that crap. Getting my G2 in dec hopefully.
Well enough of my lifes story.

First pic of the car being mine. Pics are more blurry then i though
MOD LIST.
Engine/Drivetrain:
-3rd GEN ZC DOHC swap.
-Stock 90 SI trans.
-Replaced ait filter when i got.
Exterior:
-Rear wiper delete plug.
-No more "Civic" on hatch.
-Seibon carbon fiber hood.
-I washeded it!

Interior:
-No name hub
-Garret steering wheel?
-No more carpet
-Took everything out and repainted inside.
Brakes/Suspension.
-Tein S spec lowering springs. (1.4 - 1.5 inch )
-Newer sturts
-Lower control arms. (not on)
Wheels/Tires
Winter steelies.
On Motomaster SE all seasons. ( P185/65/R14 )
Summer rims (time being)
Enkei RPF1s. 15x7 +41 In F1 silver. ( P205/50/R15 )
Rays Lug/lock nuts, In red(pinkish) and blue.
Audio:
Pioneer 6 and a halfs in the doors.
Future Mods:
Well the future mods to me is going to be changing alot since my car isn't on the road yet.
Will update as much as i can.
For now this info is correct. Any comments or suggestions would be great.
Will update as much as i can. Hope this dosen't look to bad.

Pics. really hope there not to big or to small.
The ugly ass bay before.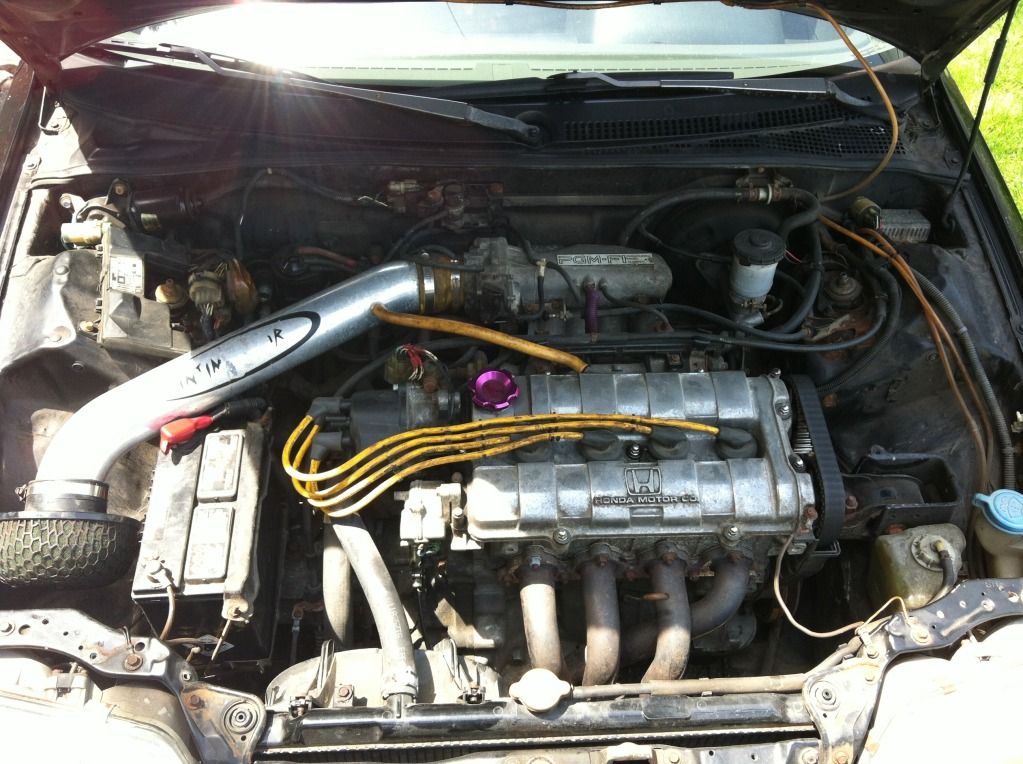 Bay after.
Hate these filters.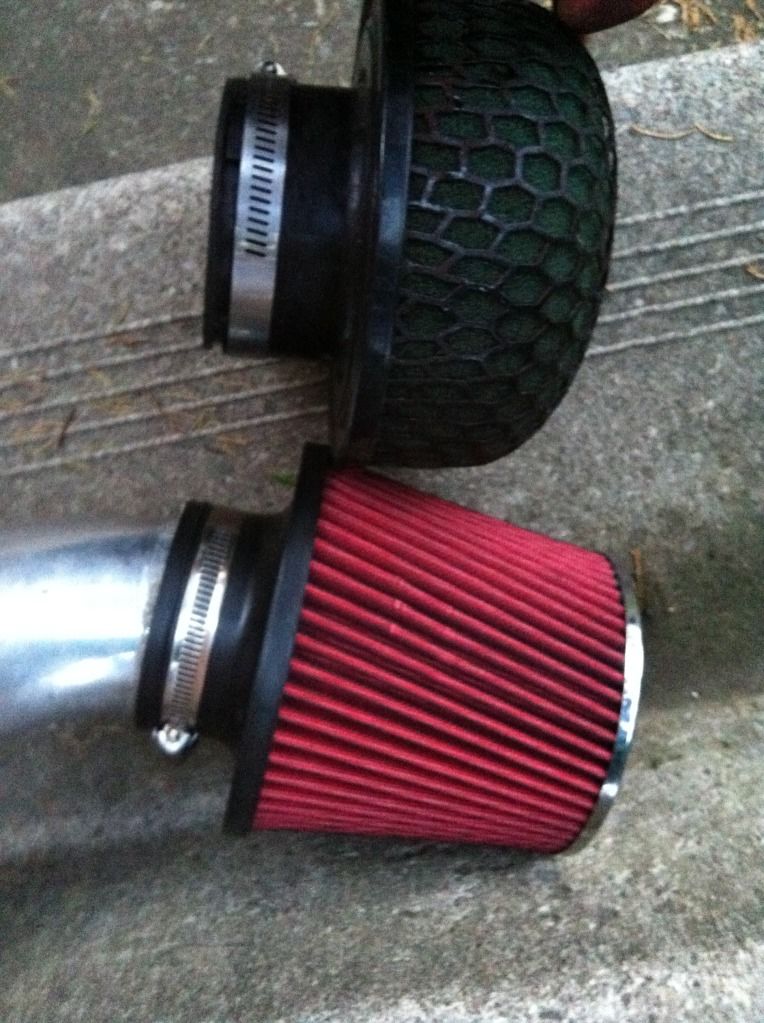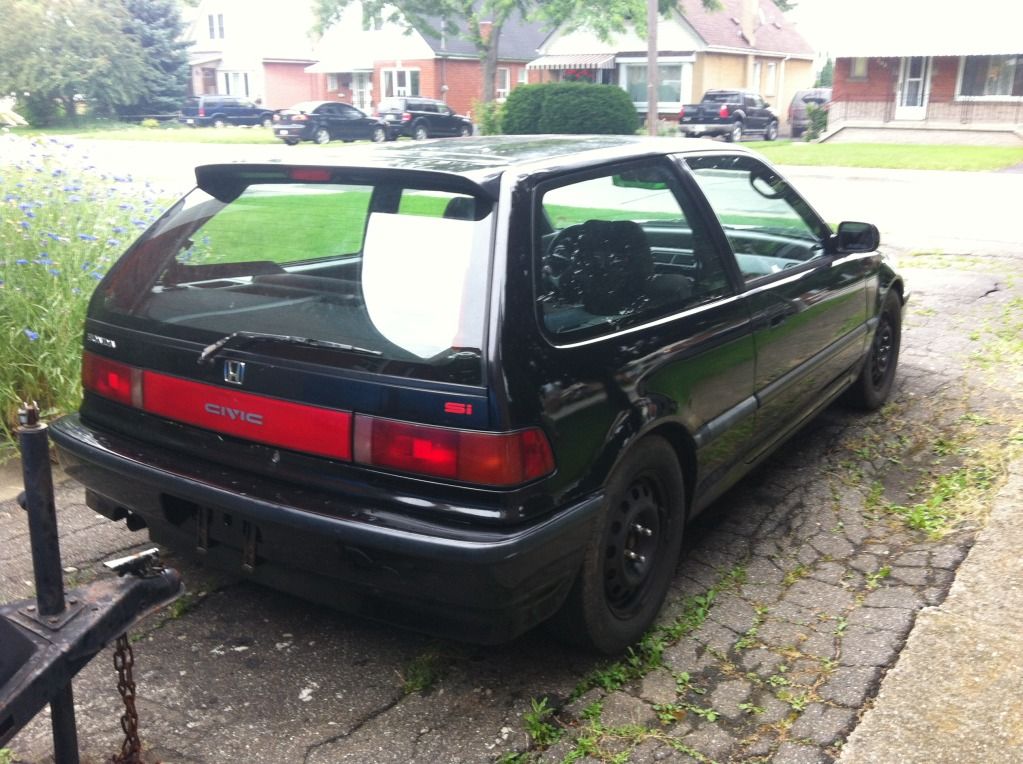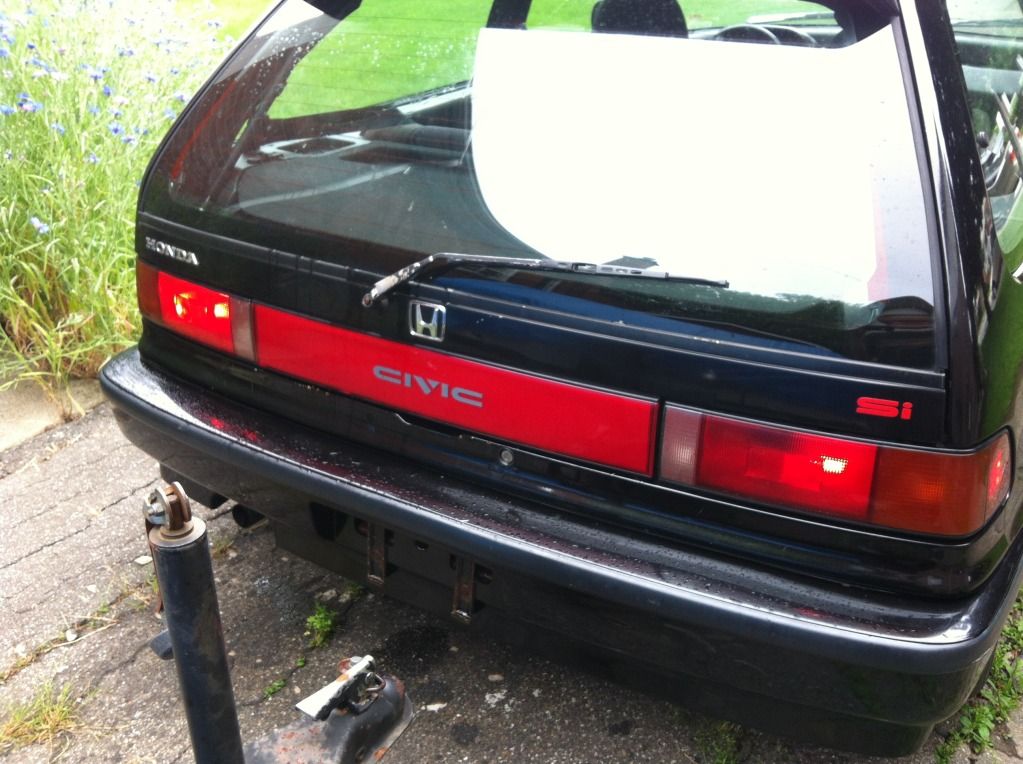 Wiper is gone.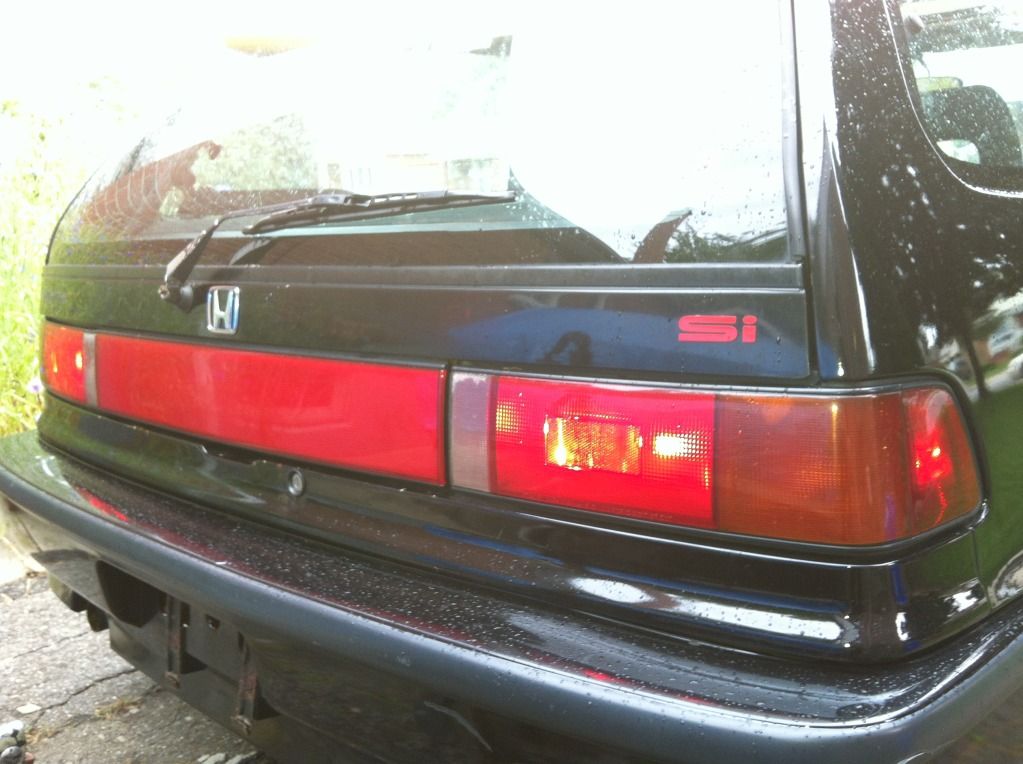 Started doing this..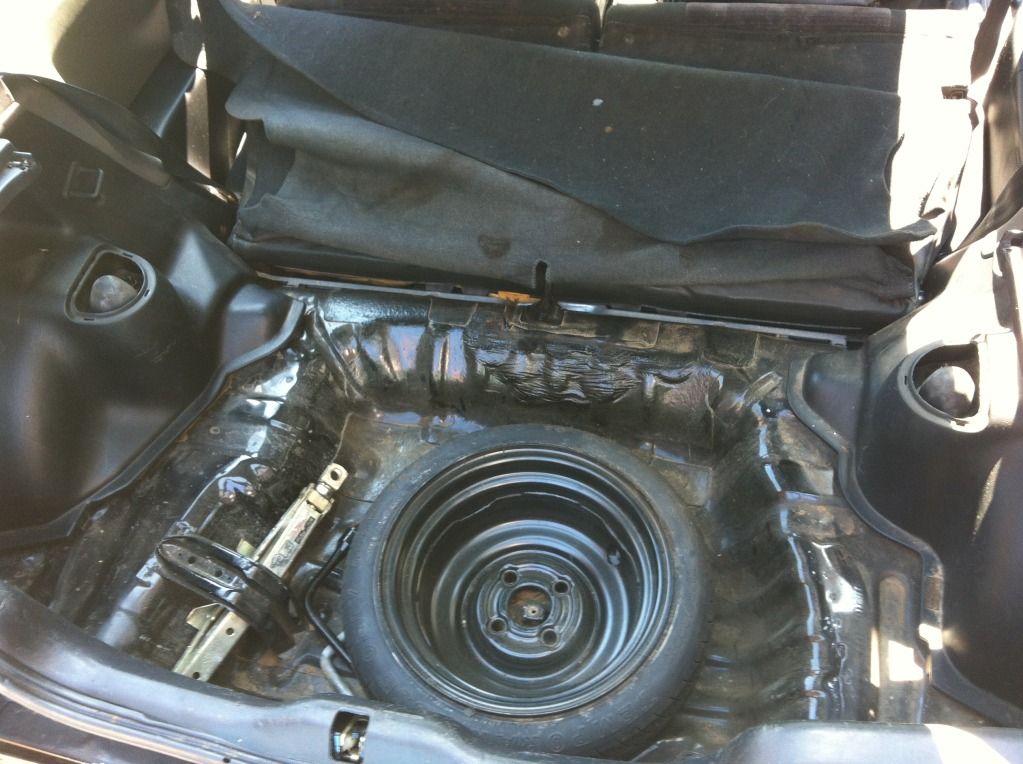 Then went to this.
then.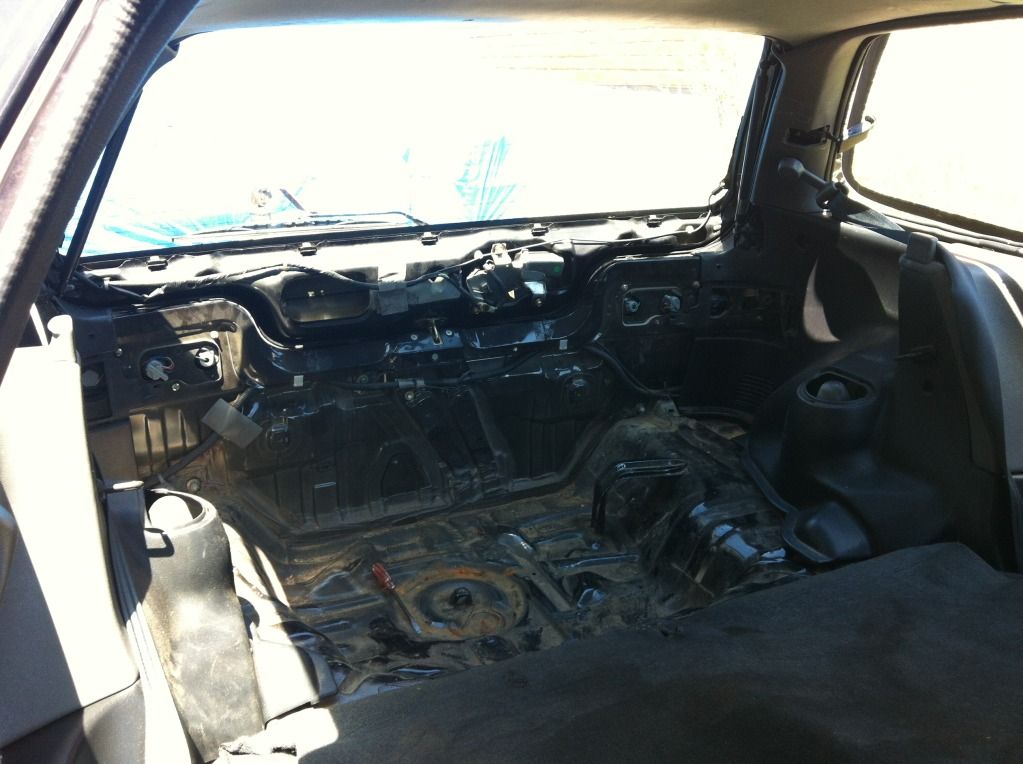 Almost.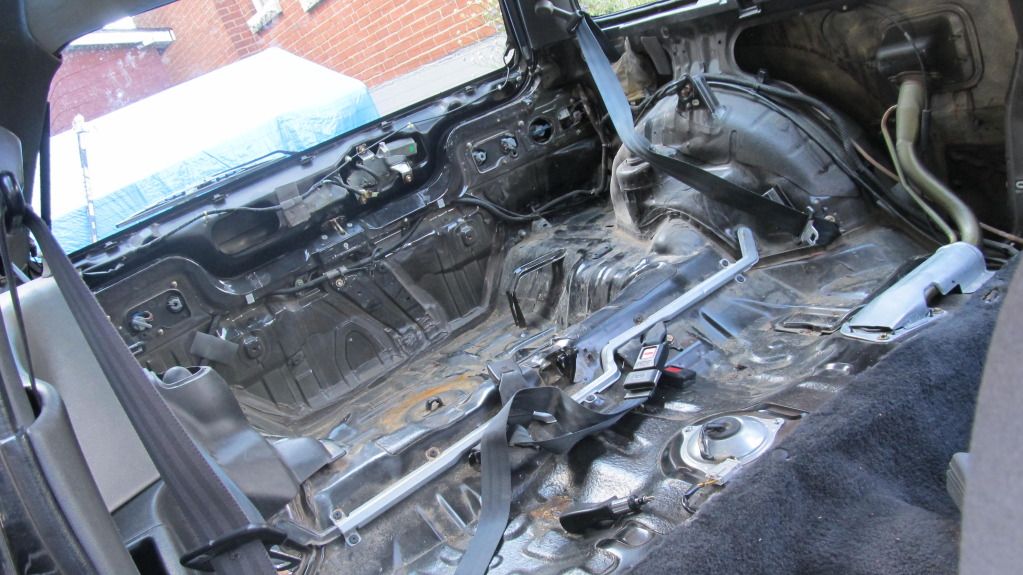 Then after i only wanted to take out the spare.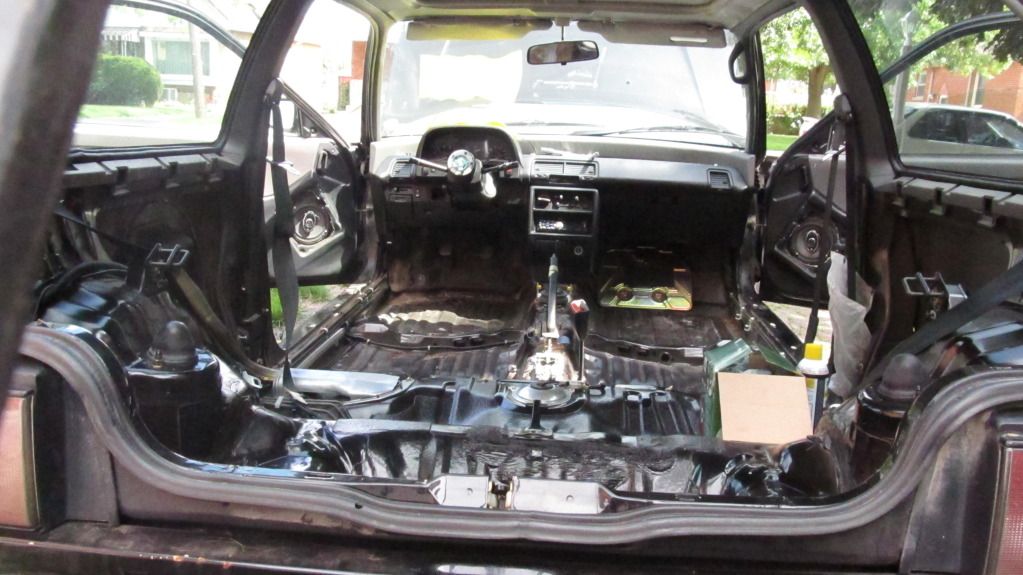 And now the good pics.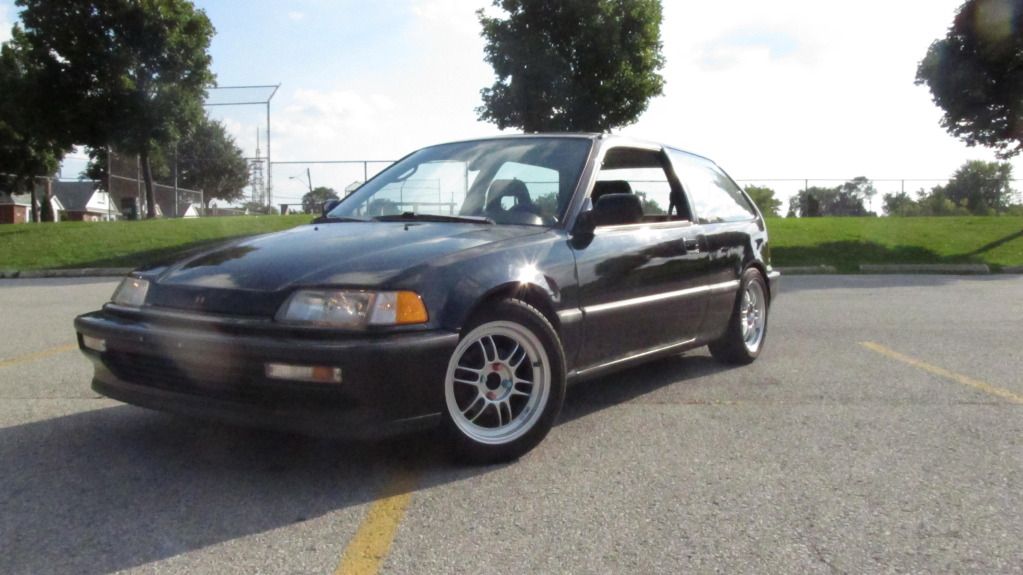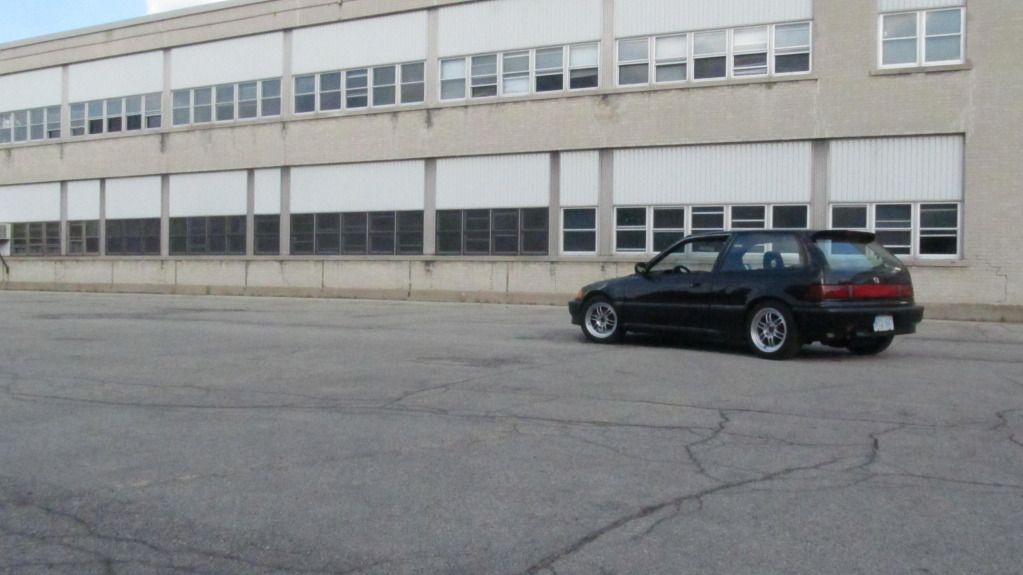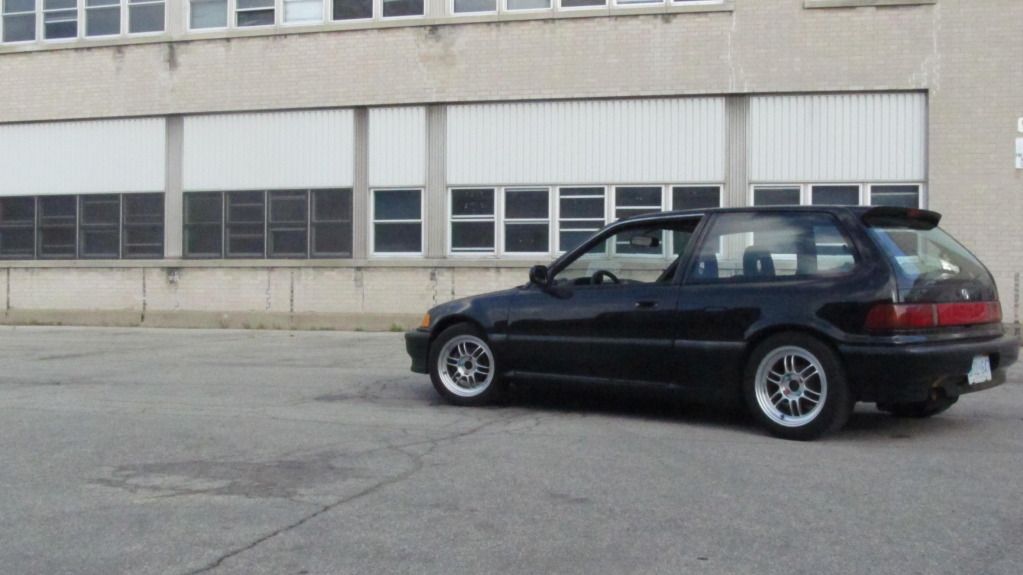 Need to lower it a bit more.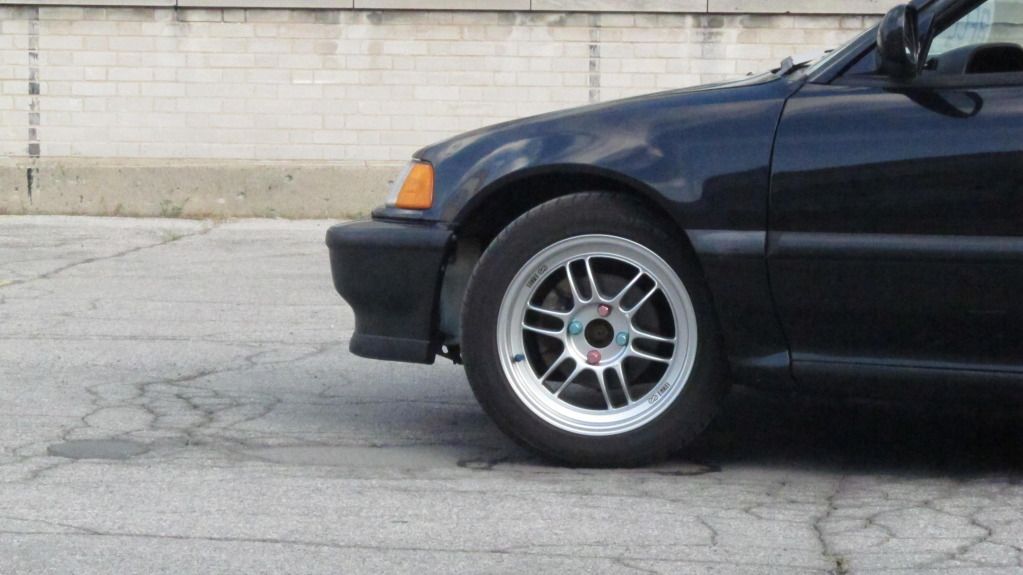 Sorry for the blurry pics. will get more up soon. thanks for looking.