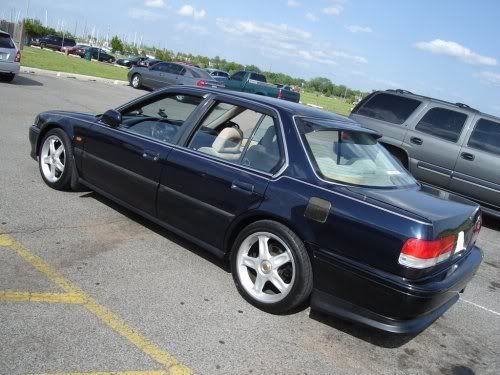 this picture is pure sex.








gotta love the cobalt blue accords.
those wheels really set off the look of the overall car man. PERFECT MATCH

this guys ride should be an inspiration to all the work regular joes who wish to continually progress the look of their car.
are you gonna be driving out to vancouver or flyin? cause im sure you would turn some heads out there with your all CFaccord and your JDM front end.
EDIT: oh yea sorry i never was able to get you the RS*R exhaust but i see you got one of your own now.. that exhaust note is teh best.. makes the accord sound nothing like an accord now.