Custom aluminum door sills are expensive, although they look great. First of all, I do not beleive they even make any for coupes.
This DIY works for coupes, sedans and wagons.
First of all, I need to give credit to P5ylance for the emblem idea in the door sills. You can use any emblem you like. In this case, I decided to use the Honda trunk emblems found on Canadian Accords.
To expand a little on the emblem idea, I used some 1/8" peel & stick chrome trim in the ridges of the door sills.
$15.99 for a roll of this stuff at Canadian Tire. I have previously used this same chrome molding on my door panels, gauge cluster rings, side moldings and bumper moldings.
So for $15, make some custom DIY door sills in about 20 minutes.
Cut, peel, stick. Simple as that, and the look is definetly classy. This is a small detail that goes a long way in first impressions of your interior when you open your door.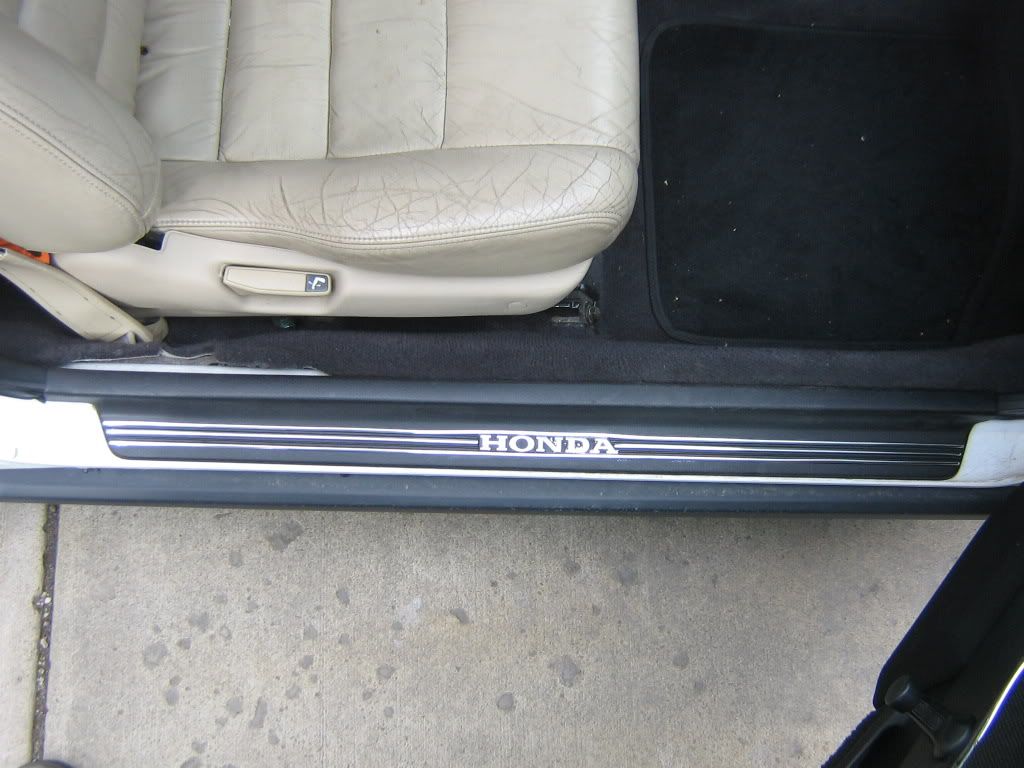 Go to it!